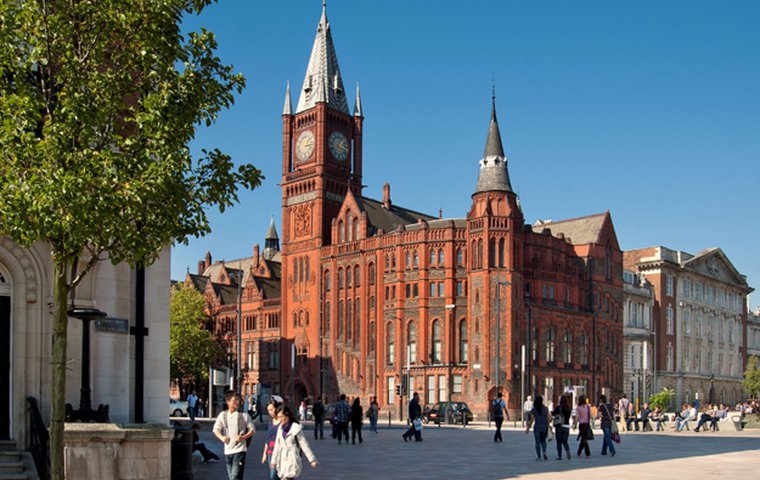 British racing has taken a significant new step towards developing leaders for the future by launching a special university course. By applying business concepts to racing, the MBA (Master of Business Administration) degree course, which starts in September, is aimed at bolstering the long-term health of the industry by providing educated graduates in an array of sectors.

The industry has taken a leaf out of football's book by introducing the course, which will be held at the University of Liverpool. It is being run under a partnership with the British Horseracing Authority and the Levy Board.
The Thoroughbred Racing Industries MBA can be completed over 12 months on a full-time basis, while the option to complete it part time over two years also exists for students who may be in employment. There are 12 full-time and a further 12 part-time places available. Total cost of the course is £14,000, although some scholarship places are available. It is open to international students.
Tessa Smyth, of the BHA, said: "The idea was first proposed by former BHA Chairman Paul Roy and former Levy Board chairman Douglas Erskine-Crum. They both saw that football had a very successful MBA programme and believed that racing should also be developing leaders of the future.
"Racing already has a graduate development programme and a management development academy and the MBA is the next layer. The objective of the MBA is to provide opportunities to develop management excellence with a racing emphasis."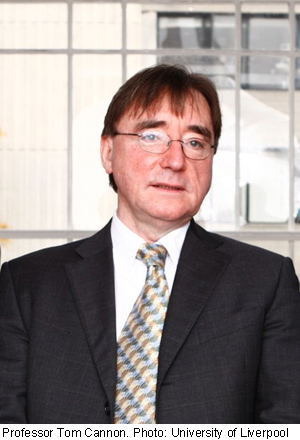 The programme will be led by Tom Cannon, professor of strategic development at the University of Liverpool Management School. Core elements include leadership, strategy, managing the environment, innovation, entrepreneurship, and managing financial resources.
Each candidate will gain understanding of management of racecourses and training centres, marketing, advertising, sponsorship, bloodstock management, and veterinary issues. The course also offers vocational training through industry placements and visits to racecourses, studs, training facilities, media companies, and companies in the betting industry.
Smyth added: "It is aimed at those in management roles with five years' experience or more. There is interest expected both from within racing and outside the sport -- those employed within the industry who might be interested in enrolling on the course as well as those interested in the industry who want a foot in the door at an advanced level.
"Individuals in related industries, notably betting, broadcasting, sponsorship, and equine veterinary science, would also suit the course."
Employers in racing are being urged to enrol suitable candidates, and interest has already come from Latin America, Asia, and the Middle East, as well as throughout Europe.
Smyth said: "International candidates who see this unique programme as a major opportunity to develop or build their skills in a fast-growing sector as well as people outside the industry who see the sector as offering major opportunities in a dynamic industry are the type of people we want to attract."
She added: "It is also important to know and love the sport and want to play a leading role in its future."
University of Liverpool beat off strong opposition to stage the course. "A tendering process was carried out in 2013 to decide where the course would be best suited," Smyth said. "More than a dozen universities applied to run the MBA and, following a two-stage interview route, the University of Liverpool was selected as partner.
"There were a number of reasons why the University of Liverpool was selected. They are a Russell Group University with an excellent international reputation. They have both an acclaimed business school and veterinary school. They can offer both full-time and part-time options.
"However, the most significant reason was that they have an already established, sport-specific MBA for football. This experience, along with other benefits, made them the outstanding candidate."
Students will gain a thorough schooling in general business management (including finance, law, marketing, and management), sports issues (including sponsorship, media, event management, and corporate social responsibility), and racing-specific modules, which include veterinary, global racing/breeding issues, wagering, integrity, and regulation.
The course will comprise lectures, practical case studies, a placement, and a three-month project.
The four modules are: Becoming a Horseracing Industries Executive; Marketing and media in Thoroughbred Horseracing Industries; The International Thoroughbred Horseracing Industry; and The Economics and Finance of Thoroughbred Horseracing.
The qualification will become just the second Thoroughbred-affiliated degree available in Britain (a four-year Bachelor of Science course in Equine Science and Thoroughbred Management is held at Oxford Brookes University).