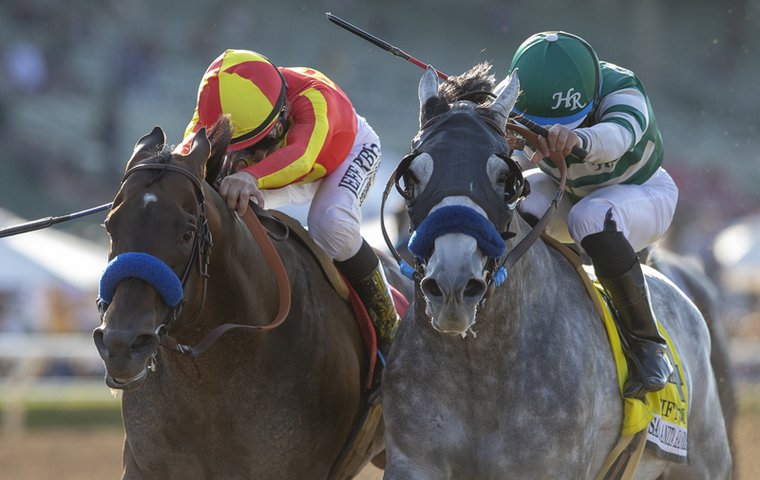 Most children idolize rockstars and television celebrities, but I revered racehorse Silver Charm above all things.

As a precocious 12-year-old already plotting a career in racing, my greatest dream was seeing Silver Charm in the flesh. He had already won the Kentucky Derby and Preakness Stakes at that point, and toppled both the San Fernando and Strub Stakes in his first two starts of 1998. That set him up for what was hailed as the race of the year: a showdown with six-time Grade 1-winner Gentlemen in the 1998 Santa Anita Handicap.
I begged and pleaded ad nauseum with my parents to drive me to see the race. On Valentine's Day, my mother wrote in a plain red card, "Yes, horse race March 7."
I still have that card tucked away in a box - a tribute to what was sure to be the most exciting day of my life - until Silver Charm scratched the night before the race. I was at my very first school dance when I got the news, and cried all night on a corner of the dance floor.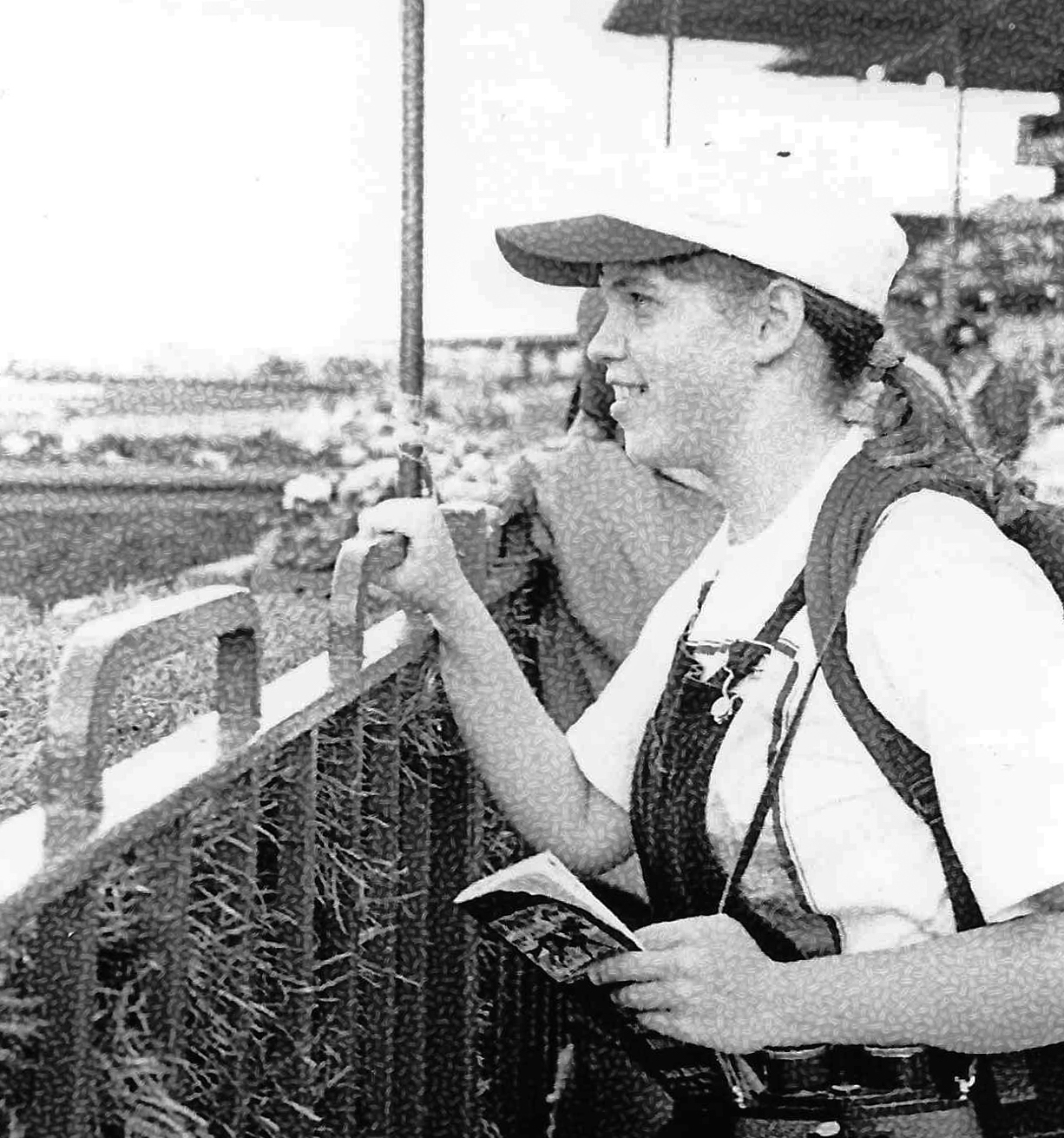 My love affair with the Santa Anita Handicap had a rocky start, but ultimately blossomed. The 2020 edition of the race, which takes place again this coming Saturday, will be my 23rd straight. Despite the way my first Santa Anita Handicap ended, with Gentlemen finishing a shocking last in a four-horse field behind upset winner Malek, I made a vow to my 12-year-old self that I would never miss another edition. So far, so good.
The Santa Anita Handicap, a 1¼-mile contest for older horses, was first run in February 1935 with an unheard-of purse of $100,000. It was commonly known as 'The Hundred Grander', or with the truncated nickname 'The Big Cap'. Early on the race was won by some of the sport's greatest stars, such as Stagehand, Kayak II, Noor, and most famously by Seabiscuit in 1940. Standouts like Round Table, Ack Ack, Cougar II, Affirmed, and Spectacular Bid secured victories in the race before John Henry became the first two-time winner in 1982.
In 1999 - my second Big Cap – then Dubai World Cup winner Silver Charm finally made it into the starting gate as an even-money favorite, but lost a thriller to longtime rival Free House and classy colt Event Of The Year (see video below). The 13-year-old me was inconsolable at the loss, but time has put the dramatic stretch duel into perspective as an instant classic.
When quirky, white-faced California-bred General Challenge won in 2000 over a field that included Malek and 1999 Breeders' Cup Classic winner Cat Thief, it capped a day that included a public workout by subsequent Eclipse Award Champion Three Year Old Filly Surfside. She went on to defeat older males as a sophomore filly before Rachel Alexandra made it 'cool'.
I watched the 2001 Big Cap from just behind the box seats, when 34,807 fans witnessed Breeders' Cup Classic winner and home-grown California-bred Tiznow romp home five lengths clear under Chris McCarron. It was the first time in my life that I understood the phrase 'deafening roar' as the rafters shook when the mighty Tiznow stormed to the wire. He would go on to win a second Breeders' Cup Classic at Belmont Park. Incidentally, the next time I felt the grandstand shake like that was when I stood in nearly the same spot for the 2009 Breeders' Cup Classic, won by the immortal Zenyatta.
Milwaukee Brew was 4/1 when he won his first Handicap in 2002, topping off a $1,132.70 trifecta over 19/1 Western Pride and 10/1 Kudos. He still wasn't favored when he defeated race top choice Congaree by a head in 2003, with future Breeders' Cup Classic winner Pleasantly Perfect fourth.
The next two-time winner is arguably one of the most popular California-breds of all time, Lava Man. Already the winner of the Hollywood Gold Cup and Sunshine Millions Classic heading into the race, former claimer Lava Man turned back Breeders' Cup Juvenile winner Wilko and Kentucky Derby shocker Giacomo in the 2006 edition under Corey Nakatani. He went on to win three more Grade 1s that year before successfully defending his title in 2007 as a heavy favorite. Lava Man is enshrined in racing's Hall of Fame.
When Game On Dude - who was nothing more than a Grade 3 winner at the time - won the Big Cap in 2011, it was under dubious circumstances. He bumped hard with race favorite Twirling Candy twice in the stretch, then out-gamed 25/1 shot Setsuko to score by a nose. The stewards conducted a tedious 12-minute inquiry before determining that Twirling Candy was to blame, and left Game On Dude up top, with Chantal Sutherland becoming the first female rider to take the race.
Game On Dude, a gelded son of Awesome Again, ultimately became a juggernaut for trainer Bob Baffert, winning two more Santa Anita Handicaps in 2013 and 2014. In the latter, he scorched the distance in 1:58.17 to set a new stakes record under Mike Smith, handily defeating Breeders' Cup Classic winner Mucho Macho Man. He retired with earnings over $6.4 million, and is living out his days at Old Friends in Kentucky.
There was no touching Shared Belief in 2015, as the wildly popular son of Candy Ride defeated a full field of 12 rivals by more than four lengths. It was the tenth and final win of his storied career, which came to a tragic end with his shocking death just months later. Over 26,000 fans were on hand to see his last victory, which came on the same card as the oversized Dortmund taking the San Felipe for Baffert, and Ring Weekend upsetting the Frank E. Kilroe Mile for Graham Motion.
The Santa Anita Handicap, now worth just $600,000 after being run for $1 million for 23 years, is struggling to maintain its place on the racing calendar.
Big money items such as the Dubai World Cup, Pegasus World Cup, and now the Saudi Cup are threatening to remove its importance while taking the cream of the older horse crop away each year. But even as recently as 2018, the Big Cap was won by Accelerate on his tour de force of the sport with wins in the Gold Cup, Pacific Classic, and Breeders' Cup Classic. And last year, Gift Box gave us a thriller while dueling favored McKinzie into submission by a nose.
As for me, my memories of the race are many. I have seen it run in misting rain and brilliant sun, with friends, both of my parents, and now my own children too. With any luck, I'll be able to witness another 23 Santa Anita Handicaps. I wouldn't miss it for the world.