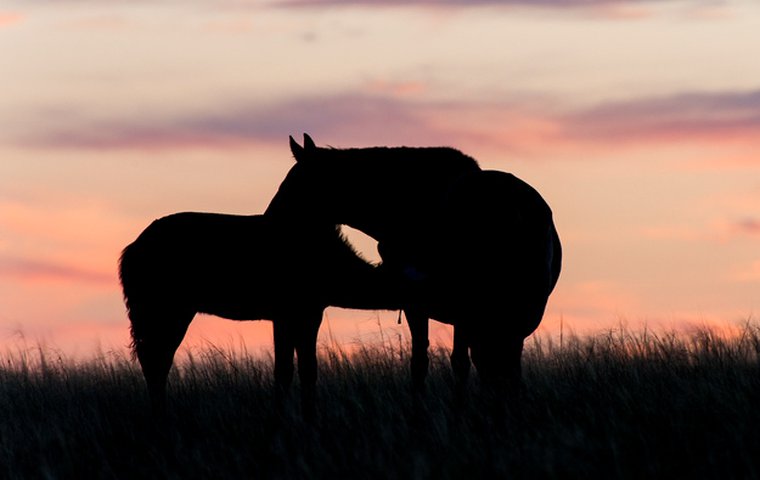 For the first time in more than a decade, six French-based stallions will command covering fees of €15,000 or greater this year.

The sextet comprises: Siyouni (€20,000) and Makfi (€17,500), both standing at the Aga Khan's Haras de Bonneval; Haras de la Cauvinière's Le Havre (€20,000); Haras de Colleville's pride and joy Kendargent (€18,000); Al Shaqab's newcomer Olympic Glory (€15,000); and Haras du Quesnay's star sire Motivator (€15,000).
The number of €15,000+ sires should keep rising in 2016 as Intello, who served his first two seasons at Cheveley Park Stud at a fee of £25,000, and Charm Spirit, who will be available at Tweenhills for the same price this year, are both set to relocate to France in 2016.
This represents a significant upturn for the French stallion roster, whose upper-price bracket had been suffering from severe depletion since the beginning of the millennium. Last year, only three French-based stallions commanded fees of €15,000 and up - Redoute's Choice at €60,000 (he will stay in Australia this season), Kendargent, and Motivator, both at €15,000. In 2012, Elusive City was the most expensive sire in the country… at €15,000.
The emergence of these six is excellent news for French-based breeders and the French bloodstock industry at large. The sudden rise in covering fees genuinely reflects an upgrade in quality. These sires earned their €15,000+ price tag both on the track and in the sales ring.
New kid on the block Olympic Glory is a four-time G1 winner, while the five older horses all produced at least one stakes winner in 2014 despite the fact that most of them are still in the early part of their careers. They also proved highly popular at the sales, more so than has been usual with French stallions.
From the nine sons and daughters of Le Havre who commanded six figures in 2014, five were purchased by the China Horse Club. Foals and yearlings by Siyouni were knocked down for €100,000+ to investors from Australia, Britain, and Ireland. Kendargent's highest-priced yearling, at €250,000, was bought by a Japanese owner at Arqana's August sale.
Expanded local opportunities for better mares
The most significant impact that can be expected from such a revival is that more of the better-quality mares who call France home will find a suitable mate in the country, thus bucking a long-term trend of mass migration to Irish- or British-based sires. Indeed, since the days of Linamix, Highest Honor, Anabaa, Kendor, and Bering, French-based sires with the capacity to compare favourably against the international elite have been desperately lacking.
Faced with this situation, the lucky owners of a top-tier broodmare had little option but to send her across the Channel or the Rhine to be covered. The phenomenon gathered momentum in the early 2000s: 810 French-based mares followed that route in 2007, rising to 1,160 in 2012. They were clearly the finest individuals: 86 percent of them (in 2012) were either black type themselves, or daughters/sisters/dams of black-type performers. And more than half visited stallions whose covering fee was at least €15,000.
Obviously, breeders will always be driven by the quest for the optimum mating. Whatever is on offer to them domestically, they will keep looking for the most appropriate sire, wherever he stands – and they should get credit for this constant attempt to think out of the box and upgrade their stock.
However, sending a mare abroad to be covered remains a costly enterprise (around €10,000 from one European country to another, including transport, boarding, and insurance) with risks that should never be underestimated. No breeder will ever make this decision lightly, therefore those who have opted to base all or part of their broodmare band in France will be welcoming the opportunity to keep a greater number of them at home.
Certainly it has been proven that breeders are only too happy to use quality domestic sires when they are available in France: almost half the non-maiden mares who were covered abroad in 2012 had previously visited a French stallion, including no less than 60 for Elusive City alone - he took up covering duties in France in 2010 at €20,000, then €15,000 the following season.
French stallions of a higher standard could even mean a restored capacity to attract mares from abroad.
Horses such as Kendargent, who quickly gained an international profile thanks to the performances of his daughter Restiadargent in the UK, and the Australian superstar Redoute's Choice (who reverse-shuttled to Haras de Bonneval in 2013 and 2014) have already started bucking the trend. However, while French, Italian, or German breeders have grown familiar with the many formalities that go hand in hand with sending mares (and young foals) abroad, their British or Irish counterparts remain wary and hesitant, particularly in the case of mares with foals at foot.
Changing minds and behaviours will take some time, but an influx of foreign mares will prove a massive boost to the international recognition of French-based sires as some of their progeny will end up on foreign auction rings and racecourses.
Higher covering fees a help for stallion syndications
Another reason why a stronger upper stallion market is good news for France is that it is synonymous with enhanced chances of success for future syndications. Lope de Vega's case study provides a useful example.
The dual classic victor did all his racing in France but failed to be retained as a stallion for want of a syndication plan that could match that of Ireland's Ballylinch Stud and partners, notably S.F. Bloodstock. Thereafter, an essential asset for the son of Shamardal was that he could rely on such heavyweight shareholders, who gave him every chance to succeed by breeding quality mares to him, promoting him via buying and selling some attractive foals and yearlings, and finally by retaining some of his best-bred offspring and sending them to the finest trainers.
The results were staggering: four group winners among his first juvenile runners and 36 foals, yearlings, and 2-year-olds in training fetching €100,000 or more in 2014.
The covering fee acts as a dual attraction factor in a syndication project. First of all, it reflects the high regard in which the initial owner holds his horse. Secondly, it has a direct impact on the investment's profitability, as the proceeds of all nominations sold to external breeders are distributed among shareholders. So stallions with the right credentials and an appropriate fee increase their chances of appealing to international shareholders.
The syndication of Le Havre, which was completed last summer on the basis of a 2015 covering fee set between €15,000 and €20,000 (the latter figure was ultimately chosen), was a resounding illustration: his list of shareholders now reads like a who's who of European racing, which bodes very well indeed for the continuation of his outstanding career path.