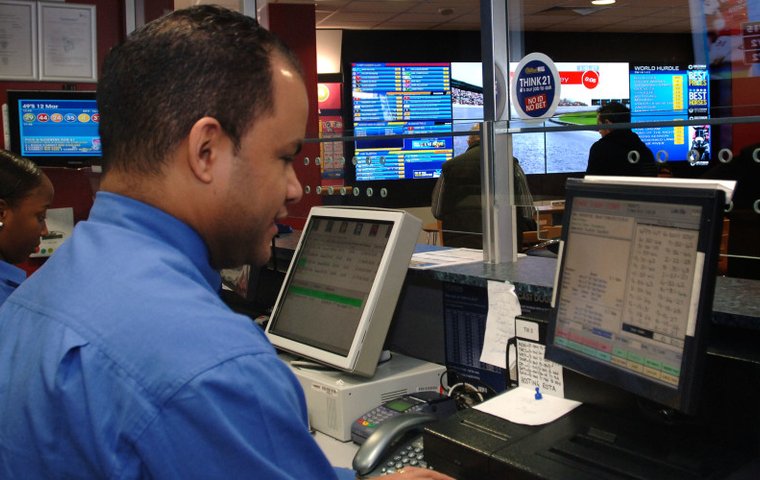 These are good times for the sport in New York. The quality of the competition has rarely been higher, particularly with Saratoga 2017 now under way, the breeding industry is thriving, thanks largely to the lucrative breeder, stallion and owner awards program, and the eyes of the world are quite literally focused on the racing, as Teresa Genaro reports.

In early 2017, the New York Racing Association announced that it would pay a $1 million bonus to any Japan-based horse that won this year's $1.5 million Belmont Stakes.
Although Lani's presence in the three Triple Crown races attracted a good deal of fan interest, particularly given that horse's quirkiness, the NYRA bonus was about more than enticing a Japanese horse to market to racing fans.
Until recently, the Japanese wagering system didn't permit wagering on U.S. races, but in 2015, the law changed to permit Japan to simulcast a select number of international races — if a Japanese horse was running in them. Last year, Japanese bettors were able to wager on a U.S. race for the first time when Nuovo Record ran in the Breeders' Cup Filly and Mare Turf (she finished 11th), and according to Bloodhorse.com, Japanese bettors wagered $7.68 million on the race, suggesting a lucrative potential market for U.S. racetracks.
International strategy
When Japan's Epicharis — undefeated in his first four starts in Japan and second in the UAE Derby in March — was pointed to the Belmont Stakes, NYRA's signature race became one that would be simulcast in Japan, and while Japanese bettors wouldn't bet into U.S. pari-mutuel pools, NYRA was slated to receive a percentage of the wagering activity in Japan, a percentage that NYRA officials declined to disclose.
As we know now, Epicharis was scratched the morning of the race, but Japanese pools nonetheless were open for wagering on the Belmont, and the day before NYRA had announced that the $1 million bonus would again be in effect for 2018.
While gaining access to the Japanese wagering market may have been something of a tricky endeavor, it is only one part of NYRA's strategy to welcome international betting dollars on its racing.
According to NYRA, it sells its simulcast signal to more than 35 countries, including well-known racing jurisdictions like the United Kingdom and Australia, as well as smaller markets like Guyana and Aruba. As was the case with Japan's wagering, not all of that international money comes into the U.S. pari-mutuel pools; in the U.K., where customers bet through bookmakers, the wagers are not commingled with U.S. pools.
Premium product
"We'd love for everything to be commingled with our pools," said Joe Dougherty, NYRA's manager of simulcasting. "We'd love for that liquidity to come into our host pools, but the reality of the legal situation is that some countries have to host their own pools. In a place like the U.K., we have to figure out how to monetize our content."
NYRA declined to disclose the details of its financial relationships with various customers or the prices it charges for its signal, which is a three-for-one deal, including Aqueduct Racetrack, Saratoga Race Course, and Belmont Park; simulcast partners can't pick and choose among the NYRA tracks it wants to offer.
"We always try to price our signal as a premium product," said Dougherty. "What you can get depends on the marketplace."
"International simulcasting has been one of our biggest areas of growth," said Dan Silver, NYRA's senior director of TV. "It's just exploded over the last number of years."
Click here for full details of the New York owner and breeder awards
Dougherty estimates that the NYRA signal is available to more than 1,150 entities, including advanced deposit wagering (ADW) businesses. Taking into account that there are thousands of bookmakers' shops across the U.K., he said that, on a given day, wagering on all NYRA races is available in nearly 10,000 locations internationally.
Over the last year, more money was bet on NYRA races than on any other track from June through October. In November and December, when racing is at Aqueduct, NYRA ranks second in handle, falling to third during the winter months when Gulfstream and Santa Anita are running, and fourth in April when Keeneland is added to the mix.
Brand exposure
But, Dougherty said, a widespread NYRA signal has benefits beyond financial ones.
"Apart from monetizing our content," he said, "something has to be said about the exposure of our brand, and our brand holds a certain cachet worldwide. People know what the Belmont Stakes is, they know what Saratoga is."
That certainly seems to be the case for Jonathan da Silva, from the U.K., who responded to a Twitter query about international wagering. In an email, he wrote about getting interested in racing as a child, becoming more serious about his wagering as a late teenager.
"I took advantage of At The Races [the dedicated racing TV channel], who cover East Coast tracks mainly," he wrote in an email, referring to a U.K. racing program. "The NYRA races are available on the betting exchanges, so the big races there attract me most Saturdays. About two years ago, I started watching almost every summer weekend as Saratoga finally hit my radar. Thus, from February to May and now to the Breeders' Cup, pretty much every weekend I will bet or watch U.S. racing and that is based around NYRA tracks.
"The quality of NYRA, especially Belmont and Saratoga, means they take over half my U.S. wagering."
He traveled from the U.K. to attend last weekend's Stars and Stripes Festival at Belmont, a day of racing specifically designed to increase international interest in New York racing, a strategy that seems to have worked in this particular case.
Terrific relationship
"I got a nice Belmont Park tankard on Saturday for a $5 entry fee and great choice of seating, close parking and easy escape," he wrote, adding that he could also watch the racing from Arlington Park and is considering returning for the Arlington Million next month.
U.K. bookmaker Ladbrokes declined to comment on its decision to carry the NYRA signal; William Hill, the biggest bookmaker, did not respond to an interview request.
For the first time last year, France permitted wagering on the Travers Stakes, and NYRA is one of only two U.S.-based ADWs that offer live video of French racing, after working with France to sort out some transmission difficulties. NYRA has similarly worked with the Japanese Racing Association on TV production.
"I don't think it hurt that we have this terrific relationship with the JRA," said Silver of the decision to bring Epicharis to Belmont. "It may have helped get this horse to run in the Belmont, and it certainly helped from a wagering perspective as well.
"The Japanese bonus and Japanese wagering on the Belmont is good for racing and good for horsemen, and it's a reflection of the internationalization you see in the game," said Pat McKenna, NYRA's director of communications and public affairs.
"The Japanese are eager to wager, and opening up those markets is a big growth opportunity for North American races. There's a direct financial benefit there, and we're looking at a much more long-term relationship between NYRA and the JRA."