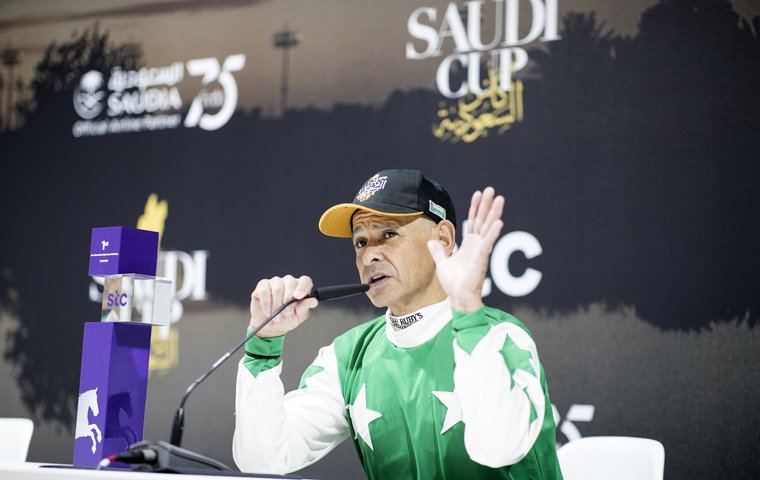 Mike Smith has lost his appeal against the lengthy ban and huge prize money penalty he received at the Saudi Cup meeting, according to horseracingplanet.com.

The world #8 jockey received nine days in bans for breaching Saudi whip rules after riding Midnight Bisou into second place behind Maximum Security in the $20 million Saudi Cup, the world's richest race.
Smith, one of the best-known faces in the racing world, also forfeited a 60 percent share of the jockey's prize money cut, an estimated $210,000, for the frequency of the strikes – a punishment he branded "the biggest penalty against a jockey in the history of horse racing".
The jockey submitted an appeal against both the Saudi Cup suspension and a further two days he received in another race for failing to weigh in.
Irad Ortiz Jr, the world #6, was also banned for eight days for excessive whip use in another race at the two-day meeting and picked up another two days after the Saudi Cup, losing ten percent of his cut of the fourth place prize money secured on Mucho Gusto.
His appeal has also been unsuccessful, though both Smith and Ortiz are able to select the days on which they will serve their suspensions, in theory allowing them to compete on major racedays. Ortiz, however, has already decided not to ride for the time being because of coronavirus.
According to Phil Tuck, the stipendiary steward of the Jockey Club of Saudi Arabia, Smith and Ortiz were notified this week that their appeals had been dismissed.
Oisin Murphy and Mickaelle Michel also received two day whip bans during the Saudi Cup meeting.