Meta Osborne is one of the most influential people in Irish racing. She has served on the Board of Horse Racing Ireland since 2013 and, in 2015, she became the first female Senior Steward of the Irish Turf Club in its 225-year history, serving a two-year term.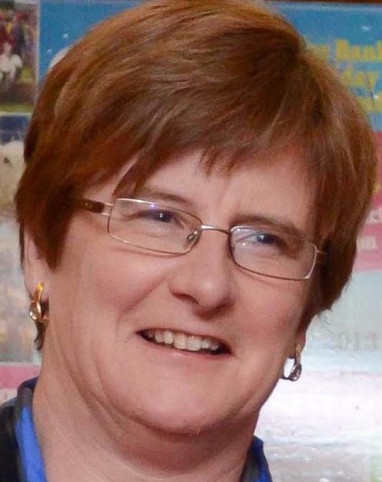 In this, she followed in the footsteps of her late father, Michael Osborne, also a Senior Steward.
A practising vet, Osborne (pictured left) is on the Veterinary Committee of ITBA (the Irish Thoroughbred Breeders' Association) and the Irish Equine Centre Committee, and on the team at Kildangan Stud, yet she still finds the time to help run Tinnakill House Stud in Co Laois, co-owned with her husband, Dermot Cantillon, which has produced three G1 winners - Alexander Goldrun, Casamento and Red Evie (dam of Arc and Breeders' Cup Turf heroine Found).
Who do you think is the most important figure in the history of racing around the world?
The racegoer! They are absolutely the most important. They are what it's all about. The powers that be are the least important. Our son, Jack, puts together syndicates and it brings together people from all walks of life. The excitement of those involved, just to be at the races with their own horse, is what this sport is all about. One syndicate member asked if he could pat the horse and he told Jack, "I never thought I'd put my hand on a racehorse." We take so much for granted and sometimes forget what the important things really are.
Which is your favourite venue and race (anywhere in the world)?
Naas! I grew up on it and it was the first racecourse I went to. My husband, Dermot, is Racecourse Chairman and I am delighted with the projects there and the improvements that have been made. We come home in the evening and talk about everything going on at Naas and in the wider racing industry. It's just something the whole family is passionate about.
I'm a Kildare woman and the Curragh also holds a place in my heart. I love the history of the place and the great sense of local ownership. The new facilities are incredible. It ranks right up there with the very best international racecourses.
Internationally, I would have to say the Melbourne Cup is my favourite race. The VRC [Victoria Racing Club] and the local community do such an amazing job in welcoming people. The festival is part of the city and its culture, and the Melbourne Cup is part of the very fabric of the country. They are very dynamic people in Australia.
I also love the Tuesday of Royal Ascot. It's such a social occasion and with the best of horses on show in high-class races. And, for the same reason, I love the Prix de l'Arc de Triomphe meeting. I look forward to every race that comes along. As one meeting ends there's always something else to look forward to.
What is your fondest memory in racing?
My fondest memory is of Casamento winning the Racing Post Trophy (see video below). It was just one of those magic days. Everything came together; he won under Frankie Dettori in the famous maroon and white old colours of Sheikh Mohammed and gave trainer Michael Halford his first Group 1 success. When he retired and came to Kildangan Stud, it was just the icing on the cake.
What is the biggest challenge facing racing today?
Playing on my mind is equine welfare. There are problems to be faced, but they're not insurmountable. We should and can speak openly about the aftercare of racehorses.
We already do so much for equine welfare and yet we are inclined to play ourselves down. We seem to spend a lot of time defending ourselves, but the fact is we do an amazing job and should be proud. I often wonder, did we domesticate the horse or did the horse domesticate us? It was Winston Churchill who said, "There is something about the outside of a horse that is good for the inside of a man," and that is so true. We share a mystical connection.
There is only a small vocal minority threatening the sport, and we need to bring them to a racing yard or a stud farm and show them what we do. We're too afraid that we don't have the argument or language, but all we really need to do is speak from our heart.
If you could change one thing in racing, what would it be?
I'd love people to see that we're all in this together and to start pulling together. Taking a hard position on one side of an argument doesn't get you far. We all need to be pulling together.
I would like to see more people involved in the governance side, sitting on boards and joining committees. It's often the same people involved with every committee, because there aren't enough people taking the time to get involved. I would love to see more diversity. It's not difficult to train people in how to be an effective board member. Life is complicated and we all have responsibilities, but people should think about joining an organisation and giving just a small amount of time to make a difference.
Although we have high-profile lady trainers and jockeys, I'd like to see the women working behind the scenes, such as in administration, taking volunteering roles on committees where they can have an influence on decision-making and planning. I'm currently on the board of Horse Racing Ireland and everyone is there with various hats on, but when you walk in the door you are there to do your duty by Irish racing. No-one bangs the table to get their way.
It's like all these things. We can't solve the problems of the world but we do try, and there's always a good atmosphere around the table and I've made some very good friends.