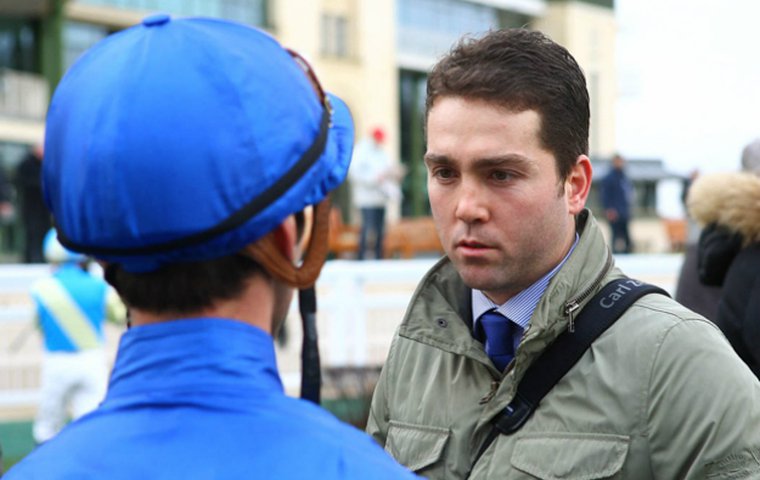 These are heady days for French racing. With the likes of Treve, Solow, Dolniya, and Flintshire, it is home to some of the world's outstanding horses; it has a golden generation of jockeys whose services are much sought after in every jurisdiction; and its leading trainers have a record of success around the globe that few can match.

Yet, for France to continue to flourish, new blood is vital. And among the ranks of racehorse trainers are two newcomers this season who just might have what it takes to grab the baton from current giants such as André Fabre, Criquette Head-Maarek, Jean-Claude Rouget, and Alain de Royer-Dupré.
The prospects for Charley Rossi and Simone Brogi are all the more promising because they are striking out on their own with a massive advantage -- the support and encouragement of the elite trainers they worked for as assistants until this season.
Rossi, 28, is the former assistant to Criquette Head-Maarek. Italian Brogi, 29, was assistant to Jean-Claude Rouget.
Charley Rossi, based like his mentor at Chantilly, has had a dream start to his training career with three winners and five places from his first eight runners.
He comes from a prominent racing family in the south of France. Father Jacques and uncle Frederic are both successful trainers in Calas, near Marseille. Rossi's brother Cedric has also recently taken out a trainer's licence and has chosen to be based at the same training centre.
Father Jacques and mother Christine, who was five times French champion female amateur jockey, operate as breeders and owners under the name Ecurie du Sud, with around 20 horses in training between the various members of the family.
Rossi started riding out at 14 for his father. As a teenager, he spent time in England with Sir Michael Stoute, Andrew Balding, and Gary Moore before joining Head-Maarek's yard as pupil assistant at 18.
"After one year as pupil assistant, I was promoted to assistant when the position became vacant," Rossi said. "I went on to spend nine years as assistant trainer there and I learnt so much from that time. I learnt to take my time and respect each horse.
"Criquette's owners trust her completely and allow her to give horses the time they need. I count myself very lucky to have had a boss like her, and I could never thank her enough for everything she has done for me."
He has particularly fond memories from his time there of the colt Fuissé, runner-up in the 2009 Prix du Jockey Club and winner of the G1 Prix du Moulin a year later. "Fuissé was a very important horse for me as I rode him every morning and he was far from easy to deal with," Rossi said. "We also had other talented horses during my time with Criquette, including Special Duty [winner of both the English and French 1,000 Guineas in 2010], but Treve was truly the queen.
"She is an amazing horse as she always gave 100 percent, even when she was not at her best. I had planned to stay at Criquette's until Treve retired so, if I had known in advance that she would stay in training for another year, then I would have delayed starting up on my own."
Indeed Rossi's connection with Fuissé goes still further as his first winner, Viroblanc, a filly he owns and bred himself, is a daughter of the stallion, who stands at the Head family's Haras du Quesnay stud in Normandy. "Viroblanc's dam, Tonalite, is a cousin of Treve's, so it was a mating that meant a lot to me," he said. "She has now won her last two starts and will no doubt be my first runner in a Group 1. I am not sure that she is good enough to win at that level, but I have nothing to lose."
Rossi has set up in a small yard with 30 boxes on the edge of the famous Les Aigles gallops in Chantilly. He currently has approximately 15 horses in training.
"Chantilly is an amazing place to train with incredible facilities," he said. "I consider myself very lucky to be based here as I couldn't do the same job as well anywhere else."
It hasn't all been plain sailing however. "A horse fell on me after just three months' training and broke my femur," he said. "I was lucky that I already had a good team set up and they have been invaluable during the month I spent in hospital."
Rossi's first significant ambition is to win a big race. "All of my family have won lots of races, but we are lacking a major success. It would be even more amazing if I could do it with one of my family's homebreds.
"My yard is just a few doors down from Criquette's, so it is comforting to know that she is there if ever I have a question or a problem. I train a few horses that I own in partnership with her and a win with one of them would be magic. I owe her so much."
Head-Maarek cannot speak too highly of her former assistant. "I had a very good relationship with Charley," she explained. "We were like an old couple after 10 years of working together. He played a big part in the success the yard has had since [he joined her yard]. I have no doubt that he will succeed as he is intelligent, good with clients, and has experience with good horses.
"I have some horses in training with him and he often gallops his horses with mine. It is my biggest pleasure to help him whenever possible."
Rouget is equally as enthusiastic about his former assistant Simone Brogi, who has started training close to his yard in Pau in south-west France.
"Simone is a very talented and professional young man from an excellent family of trainers in Italy. We had a good relationship from the very beginning and I am delighted that some of my clients have entrusted horses into his care. He is also an amazing cook, so I still enjoy spending an evening with him eating pasta and discussing horses."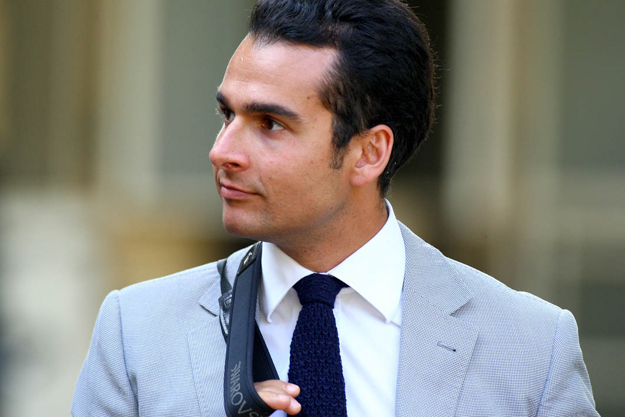 Brogi's father, Fabio, brought Simone with him when he moved to France a few years ago to escape the financial crisis in Italy.
"Unfortunately my father didn't settle in France," Brogi explained. "But I loved it here and decided to stay when he returned to Italy."
Brogi asked for advice from many different people and, as a result, went to work for Rouget in January 2011.
"I learnt a lot from him about dealing with owners and staff, and especially about the organisation of such a large yard. I was also lucky enough to spend six months in Newmarket with John Gosden, and it was fascinating to see a different way of training. He was very good to me, and I would have loved to have spent more time there."
When Brogi decided to set up on his own, it was thanks to the support of Rouget and his owners that he was able to do so. He now has a barn of 32 boxes at Pau, with 25 horses stabled there at present. "So there is still room for a few more," he said.
He added: "I know the facilities in Pau and I wanted to stay close to my former boss so it was an obvious choice for me to set up here. The all-weather track means we can exercise the horses even in bad weather and, although the competition is tough in the south-west of France, there is also a lot of racing locally.
"Jean-Claude is always available to talk to if I have a question and I continue to work in the same way I always did with him, just separately from the main yard now."
Brogi bought two yearlings in Italy and two in France last year before setting up his yard and I hopes to make his presence felt at the sales again this year.
Like Rossi, he has one overriding ambition. "My main aim is to win races," he said. "That's why we do this job."