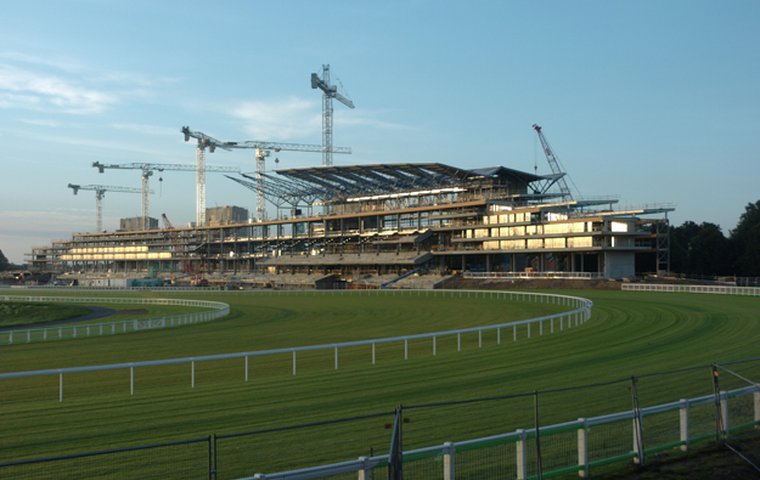 Charles Barnett excels in a crisis. He showed his mettle as head of Aintree Racecourse in 1993, when the Grand National descended into farce after two false starts. And he was unflappable four years later, when a bomb scare caused Britain's most famous race to be delayed for 48 hours.

So when Ascot sought to redeem its reputation after a controversial redevelopment of the new grandstand in 2006, the royal racecourse knew where to turn.
"That wasn't a huge surprise," reflects Barnett, who took over as chief executive six years ago.
"There was plenty of criticism when the Queen Elizabeth II Stand first opened in 1961, and I dare say it was a similar story when [King] George IV commissioned a new structure back in 1822."
Today, the new grandstand is seen through a different lens, allowing Ascot to claim undisputed bragging rights as arguably the world's finest racecourse.
"Even now, photographers are sent here from all over the world," Barnett said. "Most people who see it for the first time are stunned. It has definitely helped to preserve Ascot's iconic status."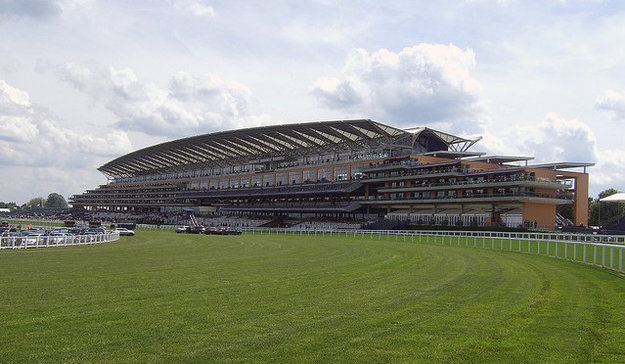 It has also propelled the Royal Meeting in June to levels of popularity unprecedented in the modern era. More than 300,000 fans flock annually to the five-day fixture.
Horsemen from abroad attest to the unique nature of Royal Ascot week.
"They say they get treated quite differently to anywhere else," Barnett averred.
That's because Ascot tailors the experience around their individual preferences.
"We make contact with them a long time before they arrive and ask for their requirements."
International horsemen aside, Barnett and his team work hard to engage with regular fans. They are quick to act on their collective feedback.
Comfort is a key requirement, so much so that Grandstand Enclosure capacity has been reduced by 5,000 to 20,000 for greater freedom of movement. However, Barnett maintains he has simply finessed what he found on his arrival in 2007.
The vision to raze the old stand and replace it with a structure housing 10,000-square metres of glass was overseen by Barnett's predecessor, Douglas Erskine Crum.
Erskine Crum was also responsible for a number of new initiatives that contributed to the modernization of Ascot, dismantling the bowler-hatted brigade of aloof gatemen and, in the process, initiating Ascot's transformation from a stuffy, decaying venue to one in keeping with a fast-changing country where aristocratic influence was on the wane.
After early praise for delivering the new stand on time, and within its £200 million ($330 million) budget, Erskine Crum bore the brunt of a vociferous but influential minority who felt their Royal Enclosure privileges had been overtly compromised.
The old Royal Enclosure, to which entry was strictly regulated, represented a fortress impenetrable to blue collars. In stark contrast, a defining feature of the new stand was the absence of partitioning along its 370-metre length.
Ascot's crustier annual members were outraged by this intermingling of the social classes. To them, Erskine Crum's decision to do away with partitioning was akin to an act of mutiny, yet Ascot's present-day vibrancy owes much to him.
"When I arrived, the priority was to re-engage with those who didn't like the facilities," Barnett recalled. "When the new grandstand opened, it was difficult for people who were accustomed to meeting friends at particular vantage points, most of which had disappeared.
"They felt disorientated, so we made a raft of small changes. People are more comfortable with it now."
After the controversy generated by the new stand's unveiling in 2006, Barnett has proved equal to the challenge of steadying the ship. It will have been his last professional act, since he will stand down as chief executive after the Royal meeting in June. He leaves the racecourse in good shape. Great debate governed the introduction of Champions Day three years ago, but there was never a doubt Ascot was its natural home. Against that, the Royal meeting will always be Ascot's crown jewels.
The Queen, then Princess Elizabeth, went to Ascot for the first time in 1945 on the resumption of racing after World War II. She has not missed a year since.
"The meeting has huge prestige, but we have also poured prize-money into it because we want to attract international competition," Barnett said.
Prize-money at the Royal fixture exceeded £5 million ($8.2 million) for the first time in 2013 despite Ascot's commitment to repaying bank loans taken out for the redevelopment.
While £45 million ($74 million) has been redeemed to date, and the remainder of the loan will fall below £100 million ($165 million) by the end of this year.
When the debt is finally erased in 2021, Ascot will be comfortably able to make further advances in luring the international competition it craves. Meanwhile, Barnett and his successor will focus on enhancing the Royal Ascot experience.