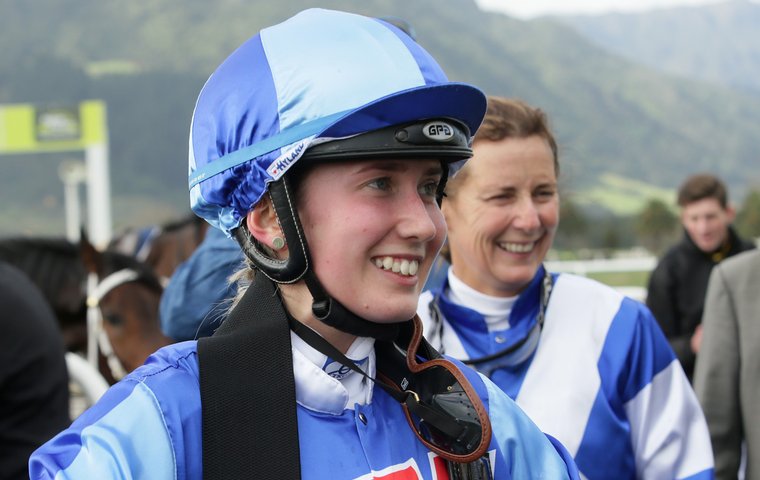 This is Bailey Rogerson. She's 16, and on January 1 she will become the world's youngest licensed trainer when she joins her grandfather, Graeme Rogerson, and his wife, Debbie, in a three-person training team.

Rogerson will have her first runner at Ellerslie in New Zealand on New Year's Day, including a starter in the G1 Sistema Railway (1200m - six furlongs), as part of the training triumvirate to be known as Team Rogerson.
She has a licence as an amateur jockey, and has ridden two winners this season.
"I'm absolutely thrilled. It's indescribable really," Rogerson said. "I've always been involved with the horses, so it seemed inevitable it would go this way. Being involved as an amateur rider and as a trainer is a win-win situation for me."
Rogerson, whose application gained support from such racing luminaries as Sir Patrick Hogan, Lloyd Williams, Gerry Harvey, Garry Chittick, Chris Johnson, Lisa Allpress, Trudy Thornton, Max Whitby, Peter Ferguson and Merv Butterworth, said all her early memories were to do with racing.
"There were always photos of me in the pushchair next to the stalls and I had my first pony at three," she said. "I'll get the best advice and guidance and if I can be even half as successful as [Graeme and Debbie], I'd be very pleased."
Graeme Rogerson was chuffed to have his granddaughter joining him in partnership. "I'm really looking forward to it. She's a natural and she works hard. Her knowledge is well beyond her years," he said.
"She's been involved all her life and she rides trackwork and at all the trials and she's currently the leading amateur rider this season. She'll fly."
Team Rogerson is likely to have about a dozen runners at the Ellerslie New Year's Day meeting with the rookie trainer volunteering Railway hopeful Ferrando as the horse she was most looking forward to saddling on her first day.
"We think he's a Group 1 horse. He won well the other day and he's come through it well. I ride him in all his work at home and I think he'll be a genuine winning chance in the Railway," she said.