Ascot is one of the world's most popular racecourses, traditionally attracting crowds year round, yet Saturday's early-August fixture, normally the province of the Shergar Cup, an international jockeys' challenge, was played out in front of an empty grandstand that can comfortably accommodate 60,000 in good times.

British racing is still limping along behind closed doors. The effects of the Covid-19 pandemic have interrupted the season and forced a series of drastic fixture alterations that have just about saved it from complete devastation, though the fall-out will be felt for a very long time.
In the great scheme of things, a card of seven handicaps and a race for 2-year-olds who had never previously run is nothing to shout about, but Ascot has taken a lead role in trying to steady the racing ship, and this meeting served as a stoic reminder that much hard work continues in efforts to establish an acceptable new normality in racing.
Staging the Shergar Cup was impossible this year because of restrictions on international travel, but Sir Francis Brooke, who recently took over as Her Majesty's Representative at Ascot, is adamant this ever popular fixture will return.
"We have to recognise this is a very difficult year. Clearly, we are very pleased the way the Shergar Cup has gone and for the wonderful support it has received over the years. Yes, it's sad we didn't have it this year, but in the circumstances it was not possible. We look forward to next year and putting on the Shergar Cup that people are familiar with," he said.
"It was an interesting raceday as it was the first time since the relaxation of some of the restrictions we were able to have more owners and entertain them more. Within the special owners' zone, we were able to give them a much better experience than we had been able hitherto under the behind-closed-doors rules.
"Over 50 owners came. We are able to look after them a bit better now when they come to see their horses. But, we look forward to being able to have crowds back at some point, clearly subject to the Government and public health situation."
If political pointers are believed, Government officials are aiming to have crowds attending sporting events in Britain again by October 1, with a couple of trials on racecourses before the end of September. Goodwood was forced to scrap a trial with a 5,000 crowd earlier this month following a spike in positive Covid cases 48 hours before the meeting.
Her Majesty's sixth Representative
Sir Francis Brooke took over from Johnny Weatherby as Her Majesty's Representative at Ascot immediately after the Royal meeting in June. He is the sixth to serve Her Majesty in the role, succeeding an impressive list — the Duke of Norfolk, Marquess of Abergavenny, Sir Piers Bengough, Duke of Devonshire, and Weatherby.
The position as the monarch's representative was created when the Ascot Authority Act was passed by British Parliament in 1913. The responsibilities that go with the job are extensive and include regular reports to the Queen on all matters relating to Ascot. "I need to inform her about anything important that has happened or is about to happen there," he explained.
Brooke, 57, also succeeded Weatherby as Chairman of the Ascot Authority in 2018, having been appointed a trustee in 2011, so he is well versed in the tradition, objectives and expectations at the Queen's racecourse.
He boasts an international pedigree, with links to racing in Britain and Ireland going back three generations. Both his grandmothers owned and bred horses and an uncle owned a stud. His mother's family home in County Limerick is now the lavish Adare Manor Golf Club, owned by J P McManus and scheduled to host the 2027 Ryder Cup.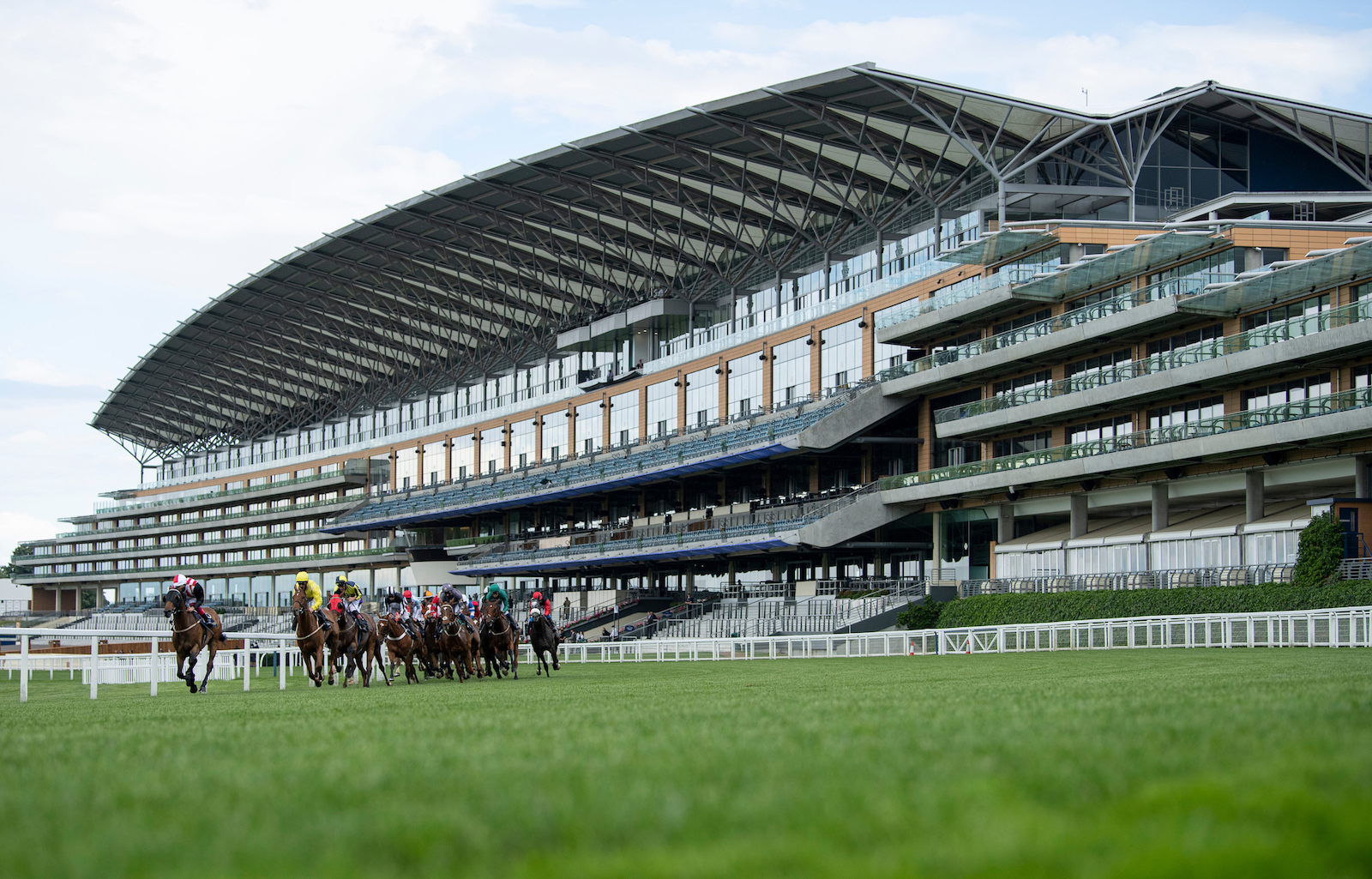 The popular Dunraven Arms nearby in Adare was a coaching inn attached to the family estate.
Brooke was born in Dublin but educated in Britain. He went to prep school near Brighton before Eton and then attended Edinburgh University. He spent his gap year in the United States as an intern to Senator John Heinz on Capitol Hill.
"I feel equally comfortable in the UK or Ireland," he said. "I have a huge attachment to Ireland, having grown up in Limerick. I also have relatives in America. My mother's mother was from North Carolina.
"I started going racing when I was very young. I grew up with it. My father was a steward at various racecourses in Ireland. In my teens, I went to Royal Ascot for the first time in 1978. It was the Friday, and Yves Saint-Martin won the Hardwicke Stakes on Montcontour. I did lots of racing at Newbury and Windsor during my schooldays," he recalled.
After completing his education, Brooke worked in the city, becoming a fund manager. In 2004, he joined Troy Asset Management, where he is Investment Director.
Ascot to the rescue
Many in racing believe Ascot was instrumental in getting the British season back on track. Stubbornly sticking to its original June 16-20 dates for the Royal meeting, the glamorous fixture (albeit without a crowd) provided a solid foundation for the re-arranged season.
With the Derby and Oaks pushed back to early July, the G2 King Edward VII and G2 Ribblesdale Stakes became Classic trials, while the G1 St James's Palace Stakes and G1 Coronation Stakes served their usual purpose of authenticating Guineas results, albeit on the Saturday, later in the week than usual.
Brooke said, "Getting Royal Ascot run this year, even behind closed doors, was a great effort and achievement, and a lot of people should take a lot of credit for that.
"The BHA, the Pattern Committee, the participants, our team at Ascot, and the politicians and the officials, who agreed to allow it to happen. It was a difficult environment in April. But the decision to race without crowds gave the industry some hope that the season was not entirely lost.
"Getting racing going two weeks before Royal Ascot was absolutely critical to the Royal meeting taking place. We just got away with it. It was something we were delighted to be able to do for the industry and the sport. Clearly, it was difficult and not without complications. But we were pleased with the way it went.
"The broadcasters did a wonderful job in conveying the action to the public. People were missing live sport. Premier League football starting again also helped. Suddenly, it seemed the world was coming back to life. Racing was a big part of that … many get great pleasure from it."
The addition of six extra races during Royal Ascot was widely applauded by all sections of the racing industry, and the inclusion of 2-year-old races at Pattern level, regarded by some as risky, was a success.
"In the vast majority, it worked. The timing was right. It [the meeting] needed to be where it was. For the breeders, it was really important," he said.
Counting the cost of a difficult year
Like most other sports, racing will take a long time to recover from the effects of the pandemic. Ascot, a prestige course with three centuries of tradition, will be no different. It is just a matter of scale.
Brooke said the objectives for Ascot for the remainder of the year remain clear. "The aim is to manage the business so that we come out of this crisis in as strong a position as possible in the circumstances, and that we move into recovery stage without having lost much momentum. We have been very careful about how we look forward.
"As far as financial loss is concerned, it is impossible to say numbers. Clearly, it has been a very difficult year collaterally, as it has been for all sporting entities, who rely on crowds and hospitality for revenue.
"But Ascot is a strong business, and I feel we can get through this and can look forward to better times ahead," he said.