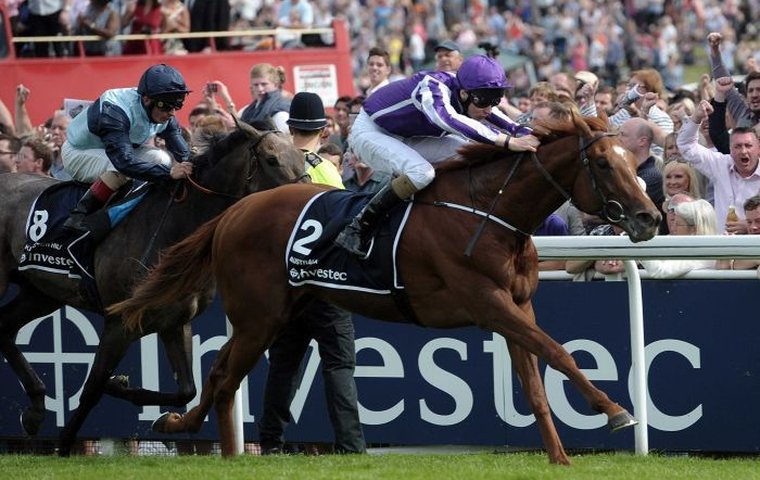 Malaysian billionaire Teo Ah Khing talks about his growing international involvement in racing with the recently formed China Horse Club.

Nobody starts like this. Not even the Aga Khans, the Maktoums or the Howard de Waldens kicked off with a Derby winner - and a dual Derby winner at that. It is more remarkable that the general reaction in European racing to the name Teo Ah Khing, partner with Coolmore in the ownership of Australia (the racehorse not the country - although the latter may be only a matter of time) who returns to the course on Wednesday in the Juddmonte International at York, has not been "Ah! Teo Ah Khing" but "Oh. Teo Ah Who?"
Whether or not Australia, by the apparently omnipotent Galileo out of world champion mare Ouija Board, is the most perfectly bred Thoroughbred in modern history is still a matter for debate. What makes Teo's arrival, more remarkable still is the fact that Coolmore, not a group noted for its willingness to share prize possessions with outsiders, has chosen to welcome him to its tightly knit fold - and not with just any old horse, but with this one.
Some may already be aware that Teo, 54, is a Malaysian Chinese billionaire entrepreneur and Harvard-trained architect who designed Meydan and whose company built Dubai's palatial racecourse. Few in the English-speaking world will know much more about him than that.
Something of a polymath as well as an extraordinary businessman, he had already established his fortune long before what turned out to be, in racing terms, an historic meeting with Sheikh Mohammed shortly after Dubai's ruler decided that Nad Al Sheba had failed to meet his exacting requirements and something on a grander scale was required instead. It was this meeting that began the process of turning the Malaysian's attention toward this sport.
"I have come into racing as a passion late in life," Teo said. "In Dubai, I had the opportunity to be adviser to His Highness Sheikh Mohammed for seven years. To build Meydan properly, to make sure it was going to be everything Sheikh Mohammed wanted, and what I wanted, I needed to know about the horse and all it requires. So, Dubai was the first time I really started to pay attention to Thoroughbreds. It was in Dubai as adviser to HRH Sheikh Mohammed that I was exposed to elite racing for the first time."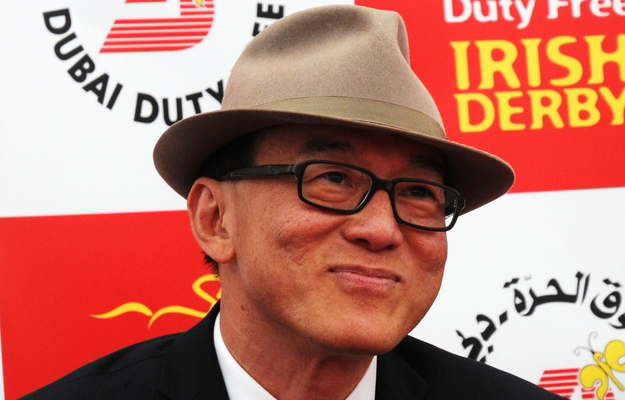 Besides giving him a new enthusiasm in life, the winning of that contract opened his eyes to other business opportunities within this sport.
"The first attraction to racing was a genuine appreciation of the animal; the appeal of seeing high-level competition and all the experiences that goes with it. But once you have immersed yourself in this, more and more business opportunities become clear."
The opportunity that occurred to him most forcibly was in China.
"My family is from China," he said. "I am the youngest in my family and I was born in Malaysia, but because of that family connection I am always evaluating opportunities in China, and the rise of China and the changing requirements of the Chinese people is something I've kept in mind for some time."
Turning his attention to the country viewed by many as racing's final, and potentially greatest frontier, he founded the China Horse Club (CHC), an organisation that seems unashamedly designed to cater to the desires and aspirations of the new ultra-wealthy in a country that once had a rich racing heritage.
"We are first and foremost a lifestyle club," said Teo of the CHC. "We provide opportunities for our members to have wonderful experiences with family and friends. These experiences are not exclusively connected with Thoroughbred racing. For example, we have a ski resort in Switzerland and a farm just outside Sydney."
But Thoroughbred racing and ownership is, as the title implies, the CHC's raison d'etre.
"By the time the CHC was envisaged in 2010, my goals were clear," Teo said. "Like every owner, I wanted to taste success at the highest level, and with the CHC, I wanted to bring high-class Thoroughbred racing and the experiences that come with it to a population that has not experienced the social, cultural, and lifestyle aspects of this sport.
"Our racing team began in 2013 and we have already won races in eight different countries, including three G1s, a G2 and a G3 as well as a few Listed races. We have also hosted the first internationally endorsed Thoroughbred meeting in mainland China, the 2013 China Equine Cultural Festival (CECF), and in 2014 and 2015, we will take the CECF further in what we expect to be a very exciting outcome."
In the circumstances, the question of what the shrewd racing and business brains at Coolmore (partners themselves in one of the Club's Australian G2 winners, the VRC Sires' Produce Stakes winner Zululand) saw in Teo Ah Khing seems almost redundant, but Teo is nevertheless happy to answer it.
"What is significant about our partnership with Coolmore is the vision and foresight of John Magnier," he said. "John has again moved faster than his counterparts. He has seen the opportunity and promise that China offers and has invested in the region for the long run. We have created opportunities in China. Others have tried without success, but Coolmore has seen what we are doing and believed in us and in the steps we are taking. The CHC is a gateway for business into and out of China; and, as a business leader, Coolmore sees the value in this.
"Coolmore's involvement in a breeding venture with the CHC in China is a long-term one, and a breeding industry in this region could have global implications," he continued. "The only commercial racing industries that exist without breeding industries are Hong Kong, Dubai, and Singapore. Every other region is supported by a breeding industry - and China will be no different.
"The impact on the region in terms of economic benefits, job creation in new industries the education of a new generation to make them skilled participants, the involvement of international organisations in the importing and exporting of Thoroughbreds are immense. It won't happen overnight - but it is very real."
As founder and chairman of the CHC, Teo heads a group that boasts impressive structure and leadership. The CHC's International Advisory Board (IAC) is a notable assembly of international racing and global business personalities.
The IAC includes, in no particular order: John Magnier (principal of Coolmore); the Honourable John Warren (racing manager and bloodstock adviser to Queen Elizabeth II); German Dr. Andreas Jacobs (Chairman of Jacobs Holdings AG and of Barry Callebaut, and vice chairman of Adecco SA as well as former owner of Nestle); New Zealander Sir Owen Glenn (founder of OTS Logistics Group and the Glenn Family Foundation); Malaysian Dato Tan Chin Nam (founder of IGB and co-founder of Goldis Corporation); and Dr. Joseph Diess (former President of both Switzerland and the United Nations General Assembly), who is chairman of the CHC's IAC.
Their collective acumen will have been applied to the problems and the practicalities of developing Thoroughbred racing in China. It will also have led them to consider another question: What is the difference in ownership between horses such Australia that run in the name of of Teo Ah Khing and those that run (such as Singapore Gold Cup winner Tropaios) in the name of the CHC?
The answer is a little complicated. Horses in Teo Ah Khing's name are privately owned by Teo himself. So, he has a share in the Epsom Derby-winning Australia, although members of the CRC are also invited to share in these privately held horses. (Whether any have availed themselves of this right as far as Australia is concerned - and at what cost - is not revealed.) All horses purchased at public auction are purchased by the CHC whose members are invited to share in these horses. Teo himself has bought shares in a few under this system. The purpose of this complexity is to make sure that all members, both in China and overseas, have a fair chance to own a share in any of the club's horses. Membership, we are assured, is growing and the CHC will be expanding its purchases to other regions in the coming year, with the U.S., where CHC already has runners, high on the list.
In its short history, the CHC boasts among its Group /Grade winners besides Australia: Tropaios, and Zululand already mentioned, Jazz Song, Ming Zhi Cosmos, and the now retired Casquets. It also shares a breeding partnership with Coolmore that includes G1-winning Australian mare Melito, now in Ireland and in foal for the second time to Galileo, and Muravka, dam of this year's Coventry Stakes winner at Royal Ascot, The Wow Signal.
Its ambitions are global, albeit radiating from its Beijing base, and not confined simply to the matter of ownership.
"We already race Thoroughbreds in China, Australia, Singapore, France, Ireland, and the United States, and we have breeding interests in Australia as well as in Ireland," Teo said. "But we also have scholarship programmes that see Chinese students spend time in France and Ireland to learn world's best practice in training and breeding. Hopefully this can expand into Britain in the next 12 months where several trainers have expressed interest in taking on Chinese students."
Significantly, his plans for China are not contingent on the highly problematic question of whether or not that huge country ever decides to legalise betting. They are oriented toward the Thoroughbred – and the sport – and, unlike some, Teo does not see betting as an indispensable precondition for the resurgence of racing in the world's most populous country.
Besides the CEFC's plans for increasing the exposure of China's masses to the joys of racing this year and in 2015, Teo offers an intriguing possibility:
"Why couldn't a world-class Thoroughbred race be held in China and include participants from around the globe? China has an audience, the world's largest audience…Motor racing, tennis, golf, and football have all brought stars to China to help to grow their sports, and racing should be open to all possibilities, too. China can provide an opportunity for clubs, companies, and industries that want to spread their brand and create awareness."
Clearly the China Horse Club is set to become an even greater force in international racing than it is already, but for now it is Australia who commands all attention. After facile victories in The Epsom Derby and then the Irish Derby, the colt faces on Wednesday what may be his sternest test since his highly creditable third in the 2,000 Guineas over a trip too short for him when he drops back to 10 ½ furlongs in the Juddmonte International at York.
Of his emotion when seeing the colt's triumphs so far, Teo said: "Watching Australia win the Derby at Epsom and then the Irish Derby at The Curragh was very special to me. To be able to share such experiences with my family and friends was very satisfying. All owners aspire to win races like this, but it is quite another thing to see it all unfold. Australia is and has been has been tremendously exciting from the start. Hopefully, the ride can go on a little while longer."
Perhaps the ride can go on as far as the Arc, and even beyond.
"This is not the only ride," Tep pointed out. "There have been stakes winners in eight different countries around the world in the 15 months since the CHC started."
And then, revealing a certain gift for understatement: "It has been a very encouraging start."