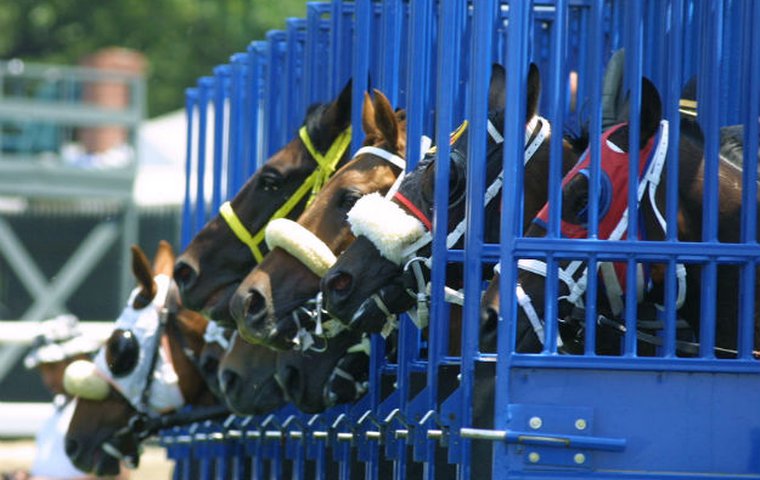 Recently, I spoke at a continuing education conference for racing officials. The focus of the presentation was whether our expectations of what the National Uniform Medication Program (NUMP) can do to "fix racing" are realistic.

From my perspective, the progress made towards writing and adopting uniform rules and recommended penalties in the last five years far exceeds that made during the last five decades combined.
Given that each of our pari-mutuel states has its own unique rule-making process, cultural history, and current socio-political climate under which its racing commission operates, what's been accomplished is truly remarkable.
The wide variety of stakeholders supporting the NUMP is a testament to the fact that we all agree on at least one thing – we have a problem. And at least part of that problem involves the way we regulate and test for medication use in training and racing.
The solution the NUMP offers is uniformity.
Pari-mutuel wagering on horse racing is regulated on a state-by-state basis. This isn't going to change. The 10th Amendment assures us that the fundamental regulation of businesses that offer gambling lies firmly within the wheelhouse of the individual states. This is as true for pari-mutuel wagering as it is for lottery, casino gaming, or, as its operators are learning, daily fantasy sports.
Why the NUMP is a common sense idea
Yes, when gambling crosses state lines as it does with interstate simulcasting, the Commerce Clause is implicated and federal law does come into play. But that law (the Interstate Horseracing Act) points back to meeting certain business conditions in those states where the race is run (the host state) and the wager is taken (the guest state). The licensing and regulation of the entities involved – our racetrack operators and our occupational licensees – are left to the states.
There are any number of reasons why regulating a business at the local level is sound policy. But is the treatment of the equine athlete one of them? Do anatomy and physiology change when a horse crosses state lines? Should therapeutic treatment depend upon the horse's condition, or which condition book has the next race circled? Should our pari-mutuel customers need to factor in which testing laboratory will be doing post-race analysis when placing a wager?
If we agree that the welfare of the horse and the integrity of our sport are our top priorities, one set of uniform best practice rules makes sense.
The industry put a lot of faith in the NUMP and its promise of uniformity, and rightly so. It was a common sense idea whose time had long since come. I was part of the committee process that approved these model rules, initially as a regulatory veterinarian and later as the Director of Racing for a commission.
We made a reasoned decision to not let the perfect get in the way of the possible and encouraged jurisdictions to jump on board, knowing that there would be some kinks to iron out. We knew the controlled therapeutic schedule, for example, would be a living, breathing document as additional scientific studies were conducted and testing methodologies evolved.
Too many variables
So we prepared stakeholders – including the commissions who would be faced with the labor and costs associated with annual rule-making as a result – for that reality.
We learned that, although we offered a uniform set of performance standards for those laboratories that agreed to undertake the expense and rigor of achieving and maintaining accreditation through the Racing Medication and Testing Consortium (RMTC), not all of the contracts between our commissions and those laboratories contained deliverables meeting those standards.
As a result, what was actually being tested for was not, in fact, uniform. We now have a model Request for Proposal document for commissions to use as part of their testing services procurement process.
But there is another challenge to uniformity sitting squarely in front of us, one that can't be fixed by committee. The NUMP offers the industry uniform rules and testing standards, but it will never be able to mandate the consistent investigation, prosecution, and penalty of medication cases on a nationwide basis.
There are simply too many variables in play - from the staffing and budgetary resources available to each individual commission, to the requirements of their governing administrative procedures act.
Legitimate obstacles to achieving uniform results
Some agencies work with a state police unit or have in-house investigators. Some do not. Some agencies have full-time, in-house counsel. Some have part-time access to an assistant attorney general who may staff multiple agencies. Some agencies direct the entire process from investigation to administrative ruling through rigid policy. Some permit the stewards wide latitude. And some agencies have an extensive body of existing case law that they are reluctant to disregard, and rightfully so. That case law represents the judicial branch of their state government's interpretation of the agency's exercise of the powers delegated to it by their legislature.
In short, both the appetite and ability to investigate and prosecute a medication finding vary widely from jurisdiction to jurisdiction - making uniform outcomes unlikely even in similar circumstances.
These are all legitimate, practical obstacles to achieving uniform results.
We see this reflected in the less-than-uniform adoption of the four key components of the NUMP: the controlled therapeutic substance schedule, third-party administration of furosemide, RMTC laboratory accreditation, and enhanced penalties for licensees incurring multiple medication violations.
While nine states have adopted the NUMP in its entirety, the rest of our pari-mutuel jurisdictions have adopted three or fewer of its elements. One of the sticking points has been on the penalty side.
'We can't do horse racing without horses'
In 2015 we have seen several instances of controlled therapeutic substance overages, notably corticosteroids, adjudicated in a seemingly non-uniform manner in jurisdictions that were early adopters of the NUMP. Click here for one example and here for a second. Don't expect this to change as additional states come online with the program.
To our stakeholders and customers who thought uniformity of rules and testing were designed to produce uniform results - a reasonable assumption - disparate outcomes appear confusing at best and disingenuous at worst.
Where customer concerns about animal welfare and product integrity are intertwined, smart businesses respond.
To pick up where one industry academician once left off when discussing the ability of the racing industry to pivot its business model .… Ringling Brothers removed elephants from its circuses. Sea World San Diego ended its killer whale shows. Folks, we can't do horse racing without horses.
And as evidenced now by several recent polls, our customers are deeply concerned about the intersection of the treatment of our equine athletes and our product's integrity.
We responded by promising uniformity in our medication and testing rules. And we're getting there rapidly. But, if the practical realities of our existing regulatory structure can't provide uniform results, we need to be forthright about that.
Longer-term solutions should be explored
And then, we need to make a decision. We need to accept this situation for what it is and understand its limitations. But we also need to be thoughtfully exploring some longer-term, farther-reaching solutions.
Section 6 of the proposed Thoroughbred Horseracing Integrity Act [sometimes referred to as the Barr-Tonko bill] would require a federal anti-doping program to include "procedures for investigating, charging, and adjudicating violations and for the enforcement of sanctions for violations."
Alternatively, an Interstate Racing Regulatory Compact could be amended to include similar language. Maybe it's time to revisit the "league office" idea and whether an agreed-to schedule of "house" sanctions would be workable.
The devil is in the details, of course, but that shouldn't stop us from carefully considering how to achieve uniform results in the one area we've all agreed is critical to our industry's future: protecting the horse. We wouldn't be having this conversation if the status quo was acceptable.
Are we asking too much of the NUMP? It's not fair to place unreasonable expectations on a certain solution and then criticize its failings.
In a similar vein, it's not fair to our stakeholders – from occupational licensees to laboratories to commissions – who have, in good faith, invested in making the necessary concessions and adjustments to climb aboard.We need to adjust our expectations to reflect our current reality without losing focus on trying to figure out a way to achieve true uniformity from gate to wire.
----------
Dr. Jennifer Durenberger first began working on the racetrack in 1991 as a veterinary assistant at what was then Canterbury Downs in Shakopee, MN. She received her veterinary degree from Cornell University in 2002.
Following an internship at Rood and Riddle Equine Hospital in Lexington, KY, and a short time in private practice, Dr. Durenberger went back to the racetrack. She was employed as an association veterinarian for the New York Racing Association from 2003 to 2008, at Aqueduct, Belmont Park, and Saratoga. She left New York for California in 2008, working as commission veterinarian for the California Horse Racing Board from 2008 to 2010 at Hollywood Park, Santa Anita, Fairplex and Los Alamitos while completing a law degree.
Following a term as an association steward at Delta Downs in Louisiana, Dr. Durenberger accepted the position of Director of Racing for the Massachusetts Gaming Commission. Serving in that capacity from 2012 to 2015, she oversaw and was the responsible regulatory authority for all pari-mutuel and racing-related activities at the Commonwealth's Standardbred, Thoroughbred, and simulcasting facilities. She currently operates a consulting business based in Saratoga Springs, NY.
Dr. Durenberger is an accredited steward and member of the Racing Officials Accreditation Program Education Committee. An at-large member of the ROAP executive board, she also serves on the American Association of Equine Practitioners Ethics and Professional Conduct Committee and on the Jockey Club's Racing Equipment and Safety Committee.
Some of her most satisfying work comes from her involvement with the National Thoroughbred Racing Association's Safety and Integrity Alliance.