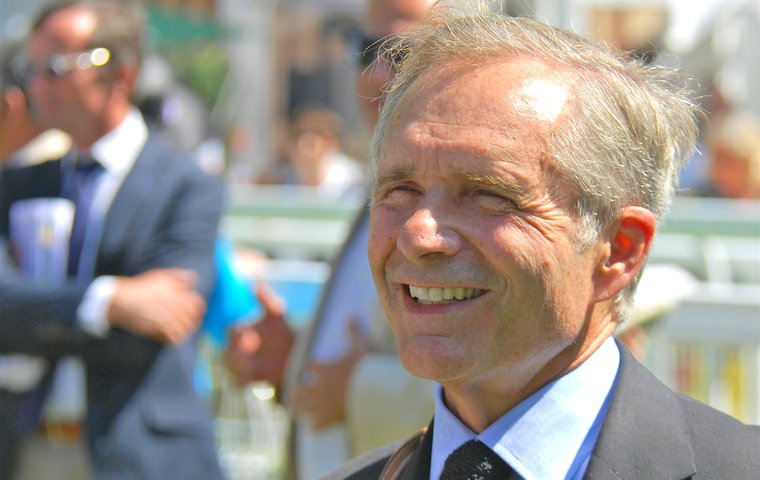 It began 40 years ago, and it shows no sign of ending anytime soon. Indeed, the extraordinary story of André Fabre's training career looks as though it may just have entered one of its most exciting chapters - with the French maestro now at the age of 74.

The latest passage began with Fabre the villain of the piece - the man who spoiled the party in Paris last October when his Galileo 5-year-old Waldgeist stunned the crowd by overhauling Enable in the final furlong after she'd looked home and dry in her bid to win a record third Prix de l'Arc de Triomphe.
It wasn't Enable creating history that day, it was Fabre himself. Waldgeist was his eighth winner of the great race.
The victory ensured he would be crowned French champion trainer for an incredible 30th time in 33 years, his 179 horses winning €10,287,625 total prize money and premiums, nearly €3 million more than closest rival Jean-Claude Rouget. Since his first title in 1987, only Rouget (2008 and 2016) and Alain de Royer Dupre (2009) have managed to beat him to the title.
Incredibly, France has been blessed with two exceptional trainers during the last two generations, with Francois Mathet equally dominant previously, winning the French title every year from 1957 to 1982 - just over four years before the first of the Fabre championship seasons.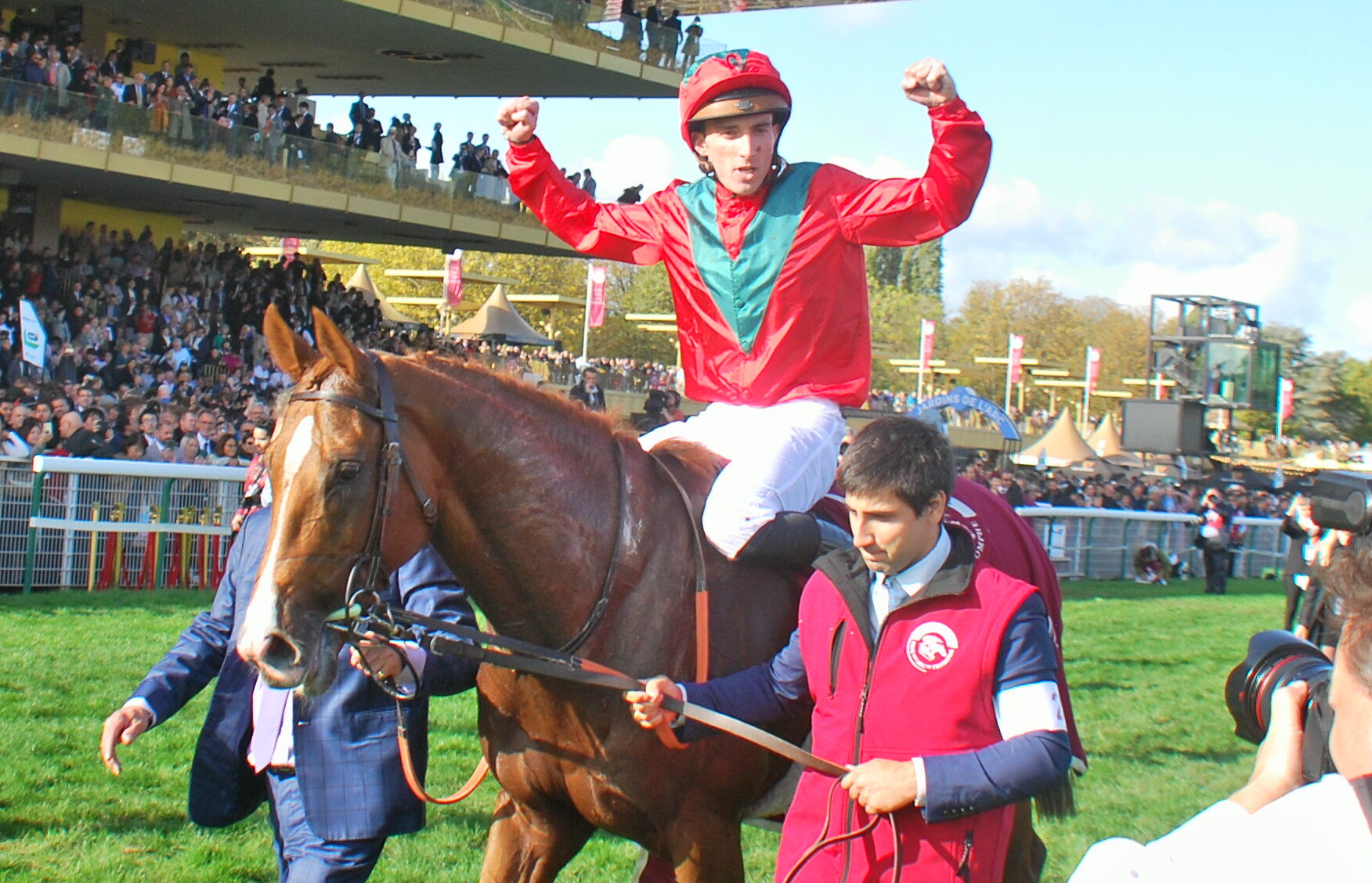 The indications that we may be seeing another high in the Fabre career were already there before Waldgeist's triumph. Indeed, in the race immediately before the Arc, his Godolphin-owned Shamardal colt Victor Ludorum moved into the 2020 Classic picture by taking France's top juvenile contest, the Prix Jean-Luc Lagardere.
That put a second ace in the hand he will be playing for the French and English Guineas in the coming season. The other one, Middle Park Stakes and Prix Morny winner Earthlight, is also by Shamardal and also owned by Godolphin.
Even with Waldgeist now on stud duty at Ballylinch in Ireland, there will likely be many other stars from his powerful three yards in Chantilly, which includes one sold to Sheikh Mohammed in 2008. Fabre is Godolphin's trainer in France.
Fabre, currently world #6 in the TRC rankings, has had considerable success at every discipline in racing he has ever attempted - despite having no family background in the sport.
The son of a French diplomat, he began riding as an amateur jump jockey, while studying law, and later turned professional in the early 1970s, winning the Grand Steeplechase de Paris at Auteuil on Corps a Corps in 1977. He then turned his hand to jump training with a yard at Maisons-Laffitte, quickly establishing himself as a leading trainer in that field, notably winning the Grand Steeplechase de Paris every year from 1980 to 1983.
Fabre then moved to Chantilly and switched his attention to the flat. Within two years, he had trained his first Arc winner (Trempolino, 1987) and was champion trainer.
Fabre has won all the Classics in France many times: seven Poules d'Essai des Poulains, three Poule d'Essai des Pouliches, four Prix du Jockey Club, four Prix de Diane. Then there have been 13 Grands Prix de Paris and, of course, those eight Arcs.
Abroad, he has won all the Classics in Britain, including the Derby with Pour Moi in 2011. Equally, major races in Ireland, Italy, Germany, Hong Kong, Dubai and eight Grade 1s in the United States, including three Breeders' Cup Turfs (In The Wings, Shirocco and Talismanic). He was the only European to have trained the winner of the Breeders' Cup Classic - Arcangues in 1993 - until Raven's Pass won for John Gosden on a synthetic surface at Santa Anita in 2008.
Andre Fabre runs three stables, training over 200 horses for top owners like Sheikh Mohammed, Godolphin, Prince Khalid Abdullah and the Wertheimer brothers, yet he seems to thrive on the responsibility and demands the job entails.
Debt to Lester
He is always at the track to watch his horses run and immaculately turned out. A quietly spoken man, he always has something interesting to say on any horse racing subject. Lasix, for instance. Fabre has openly expressed his view that he considers race-day use of it to be a form of doping.
Leading trainer John Hammond, who recently retired after a successful training career based in Chantilly, started out in France spending the best part of two years with Fabre. Hammond went on to win the Prix du Jockey Club and the Arc with Suave Dancer 1991 and Montjeu 1999, plus numerous other top races worldwide, including the Canadian International 2011 with Sarah Lynx.
"I owe a lot to Lester Piggott, who in 1986 suggested I take a stagiaire [trainee] job with André Fabre, which proved to be a wonderfully rich experience, and I ended up staying just under two years," said Hammond
"He was an amazing mentor to my future training career, being very open, and I was freely able to observe, listen and learn his methods of training racehorses. He has got his own patient style of preparing a horse, applying serious logic and a rhythmical way to training them, and not being swayed by sentiment when running a horse - taking the track result as it is. This was all extremely invaluable knowledge when I started training myself."
On the subject of how he would rate Fabre compared to others in Europe during his career, Hammond is emphatic.
"When you look at his consistent results over the years, he has to be the best French trainer since Francois Mathet, and with the possible exception of Vincent O'Brien, the best in Europe during his time.
Last of a kind
"He is also very intelligent, being the only trainer I have ever known, who would have been capable of running a major international company.
"I think André Fabre will be the last of his kind operating three main yards in Chantilly, as it's becoming very difficult to train a big string due to the high French employment social charges and what's involved in overall managing a large number of stable staff."
Hammond will continue his connection with racing. "I have two or three projects lined up, one of which will be European representative for the Aussie racing syndicate OTI Racing."
Fabre's training success on the track is connected in no small way to his great judgement of jockeys.
Cash Asmussen, Thierry Jarnet and Olivier Peslier were a key part of his early success. Today he has three main stable jockeys, Pierre-Boudot (world-ranked #18), Michael Barzalona (#12) and Vincent Cheminaud (#128), with Maxime Guyon (#71), Fabre stable jockey till the end of 2014 and now under contract with the Wertheimers, still riding the brothers' horses under Fabre's care.
Boudot, who had six wins over the Arc weekend, including winning the great race itself on Waldgeist, said, "[Fabre] is simply the master of his profession and, from the beginning as an apprentice, you quickly learn a lot about the job from his wealth of experience concerning race-riding and taking care of horses."
The rider, who may be a little distracted by events off the track at present, added, "He's not the easiest person to work with, but I have tremendous respect for him and, when he gives you instructions on the gallops and at the track, you do it. A man of few words, but very concentrated and knowledgeable in what he says and is doing."
A key factor of Fabre's training career is that he seems to know how to get the best out of his horses.
"It's not a special way of training, but he knows all his horses very well and understands how to train and prepare them to run a big race, backed up with top-quality staff. He loves his job and is very dedicated, being on the gallops every day at 7am, instructing, supervising and watching the first lot of horses training and then going racing in the afternoon when he has runners."
Barzalona pointed out, "André Fabre teaches you how to be professional in every aspect of being a jockey and he gives each apprentice starting out the same level of chance."
Fabre can also get tough when he feels it's needed. In the 1997 Prix Niel, he was annoyed over Cash Asmussen's tactics aboard the Niarchos-owned, Jonathan Pease-trained Ithaki after Fabre's hot favourite, the subsequent Arc winner Peintre Célèbre, was narrowly beaten into second by Rajpoute.
After the race, Fabre said Asmussen would never ride for him again. The American rider was under contract with the Niarchos family at the time and they removed the four horses they had in training with Fabre as a result.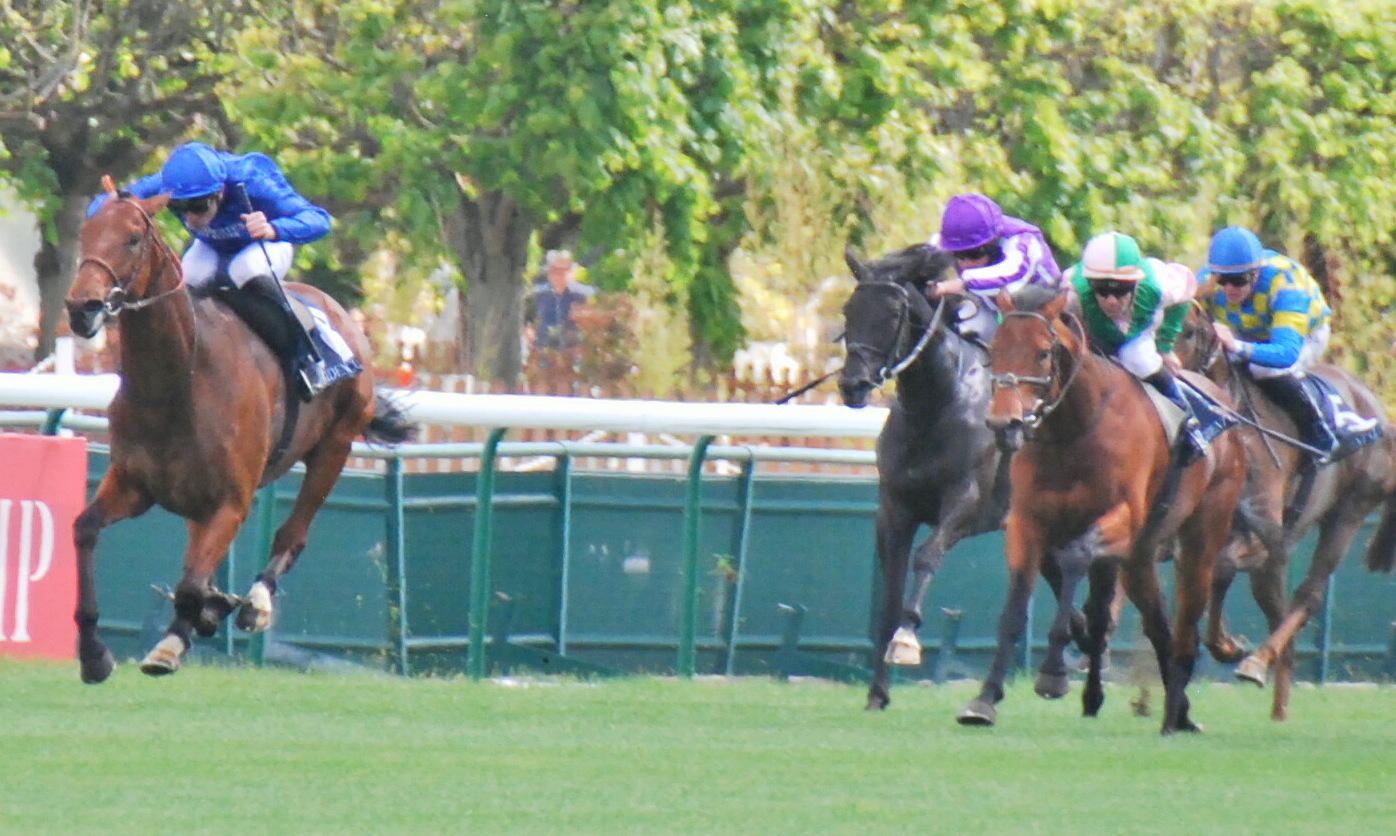 Fabre is also not afraid to back his own judgement whatever others may think. Ahead of the 2015 Prix du Jockey Club, he suggested to the Prince Khalid Abdullah/Juddmonte Farms camp that Vincent Cheminaud should have the ride on their horse New Bay. The 21-year-old Cheminaud was the previous year's French champion jump jockey and had only switched to the flat two months previously.
Fabre got his way, and the Cheminaud-New Bay partnership overcame a wide draw to take the spoils. Cheminaud became the first jockey for more than a century to win both the Jockey Club and the Grand Steeplechase de Paris at Auteuil (on Storm Of Saintly the previous year).
British rider Percy Woodland did the double twice in the early 1900s, riding Canard to successes in the 1904-05 runnings of the steeplechase and taking the Jockey Club with Maintenon in 1906 and Or Du Rhin four years later.
Last year's French jockey's championship had Fabre's influence all over it. Maxime Guyon took the title with 234 wins, followed by Boudot on 201 and Barzalona 143. The year before, the same jockeys occupied the first three places with Boudot heading Guyon and Barzalona.
Waldgeist, owned in partnership by Gestut Ammerland and Newsells Park Stud, may have gone off to stud, but Fabre still has plenty of firepower for 2020, with high hopes for both Earthlight and Victor Ludorum, and last year's Poule d'Essai des Poulains winner Persian King back in training after injury and 'sure to have a big say in the Group 1 mile races", according to Boudot.
Without doubt, Fabre has made an enormous contribution to French racing in the past 40 years and is truly a legend in his time. His achievements are unlikely to be surpassed for many, many years.