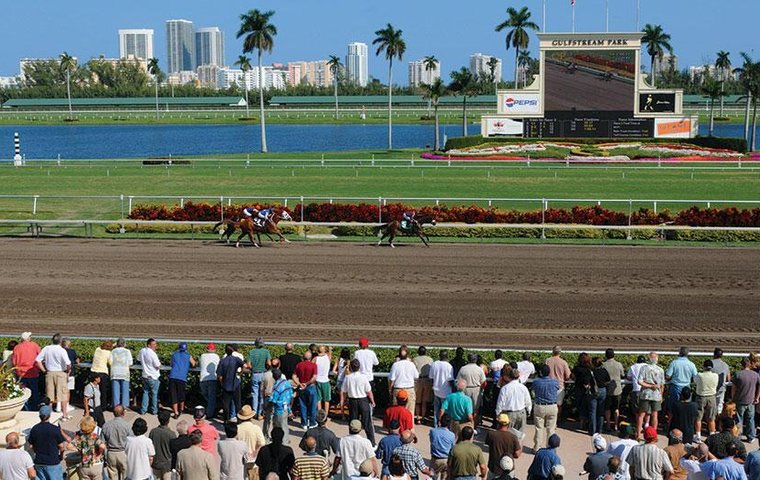 If there has ever been a 'go-to guy' in American racing — a savvy individual who knows the sport in all its colorful dimensions, has achieved notable success and proved capable of stirring others to action — that person is almost certainly Jack Wolf.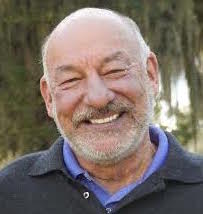 After serving on so many boards and committees that he can hardly remember them all, from co-founder and president of the Thoroughbred Aftercare Alliance, to trustee of the Thoroughbred Owners and Breeders Association, to board member of Thoroughbred Charities of America, as well as the Race for Education, Wolf (left) has now taken the reins of the most innovative racing venture of our era.
As chief executive officer of The Stronach Group's new $12 million Pegasus World Cup Invitational, Wolf is utilizing his experiences as Starlight Racing partnership founder and co-owner of eight G1 winners, including champions Shanghai Bobby and Ashado, as a hedge fund manager with Columbus Partners in his prior business life, and as a civic leader within racing circles.
"I sort of like these projects," Wolf said while downplaying queries about how he has risen to a pivotal, even if often behind-the-scenes role in shaping the business and charitable realms connected to racing.
"I guess I'm just a masochist," he added with a hearty laugh.
Others have described Wolf's involvement with more fitting words.
Reaching out over Winx
For example, when Wolf stepped forward to help create and guide the Thoroughbred Aftercare Alliance, Mike Ziegler, who at the time was executive director of the National Thoroughbred Racing Association's Safety and Integrity Alliance, declared that Wolf is "the right guy to run this thing".
"He doesn't have an agenda. When he asked for people to help, they said, 'If this guy is in, I'm all in,'" said Ziegler, who currently is executive director of racing for Churchill Downs Inc.
Influential people apparently are still giving that answer to Wolf. Not only has he had to help sell the dozen stakeholder slots for the Pegasus World Cup race, each of which cost $1 million and one of which he invested in with some of his Starlight stable partners, but he's also helping to recruit horses from around the world.
So far, he's reached out to the owners of Australian Racehorse of the Year Winx and been involved with others in seeking to entice a Japanese runner.
"I haven't quit knocking on the door," said Wolf, whose persuasiveness also helped him draw some high-profile participants to the Starlight group investing in the Pegasus World Cup. Those investors include Starlight's longtime trainer and Racing Hall of Famer, Todd Pletcher, Glen Hill Farm president and chief operating officer Craig Bernick and Vincent Viola, a billionaire who started electronic trading firm Virtu Financial and who also owns the NHL's Florida Panthers while operating St. Elias Stable with his wife, Teresa.
International betting
Wolf's determination, as well as his understanding of all aspects of the sport, was one reason that Frank Stronach, founder of The Stronach Group, decided to hire him as CEO of the Pegasus World Cup.
Long an avid bettor who was involved in the Thoroughbred Owners and Breeders Association's exploratory efforts a few years ago to consider investing in a wagering company, Wolf is looking at the Pegasus as not only the world's richest horse race but also as a potential international betting event that could grow into a lucrative property.
As Wolf recalls, Stronach approached him about heading up the Pegasus in a conversation that was a follow-up to Wolf proposing to the billionaire racing mogul an idea for an event featuring claiming horses about two years ago.
"We had a dialogue to do a business enterprise together," Wolf said of that earlier discussion, which did not culminate in a venture. "So, [Stronach] reached out to me and asked me if I was interested [in running the Pegasus] and I accepted."
The offer was officially extended last January at Gulfstream Park during a meeting with Stronach and Alon Ossip, The Stronach Group's chief executive officer. Wolf said the Pegasus idea evolved from a suggestion initially advanced by a California horseman that did not reach fruition; Stronach cultivated the concept into what became the Pegasus World Cup.
Potential to change race structuring
Within The Stronach Group, neither Ossip nor Mike Rogers, president of the company's racing and gaming division, had the available hours or the relationships that could spark the Pegasus into a success, Wolf said.
"I had stepped away from the TAA, and I was putting 50 to 60 hours a week into that, so I had the time to do something like this. Plus, I would like to have a horse running in a $12 million race," he said, punctuating his candid remark with another laugh.
"To have the owners and track operator working together was very challenging and interesting," he said. "I think it could possibly change the way our races are structured."
Those who invested in the 12 Pegasus stakeholder slots have the chance to run a horse — either their own or someone else's, leased under terms the slot owner can set — for the $7 million first prize and other rich placing rewards down to a minimum of $250,000 in the mile-and-an-eighth race on dirt.
Additionally, they will share in wagering revenue, sponsorships and television income in a first-of-its-kind paradigm. In the inaugural year, however, there will be no television revenue as The Stronach Group will pay NBC Sports Group for airing the event, Wolf said, and arrangements also have been made for international distribution of the live video.
Three-year project
While Wolf cautions that, like any business, the Pegasus will take time to fully develop, the potential seems to be enormous, particularly for owners who have been searching for ways to obtain maximum rewards for their financial involvement in racing.
"There are a lot of variables — this is going to be a work in progress," Wolf said. "I look at it as a three-year project.
"This is how I sold it to people, just like I would tell those who invest in the Starlight partnerships: 'In the first year, don't be overly excited; you can have a bad year. But in the second and third year, it can take off. So, you can be optimistic, but don't get too carried away.' "
Establishing the stakeholder slots and selling them along with Stronach Group consultant Tom Ludt was not easy work. Negotiations over the best possible terms to benefit both investors and The Stronach Group were complex, and the high price tags of $1 million each raised concerns.
Then, after an official announcement of the program was sent out before the Preakness Stakes in May, Wolf said his phone started ringing non-stop, and within days the slots were all sold and others who were interested had to be turned away.
Well-known investors
"Everybody had been aware of the details, but, when the announcement came out, it became like a stock offering and it was hot," he said, adding that there was so much demand, Stronach gave up one of the two slots he had initially wanted to own.
Investors included well-known racing entities such as Coolmore, J. Paul Reddam, Starlight, James McIngvale, the owners of California Chrome, Ronald and Jerry Frankel, and Reeves Thoroughbreds, which campaigned Breeders' Cup Classic winner Mucho Macho Man, who now stands at Stronach's Adena Springs farm.
Newer and smaller-scale owners, such as the Ruis family's Ruis Racing and Florida real estate executive Jeff Weiss's Rosedown Racing Stables, also joined, as did Michigan pizza businessman Dan Schaefer, who had not been involved in racing but described himself as a longtime fan. The initial investors had to put up a down payment of $200,000, with the remaining $800,000 due on September 15.
Sol Kumin, who has become a racing powerhouse through co-ownership of such high-profile horses as multiple G1 winner Lady Eli and Preakness winner Exaggerator, joined with fellow Wall Street financier James Covello to buy a slot. But, illustrating one of the unique aspects of the Pegasus, they later sold their stake to New York Racing Association board member Earle Mack and partner Mohammed Faissal bin Saud, of the Saudi Arabian royal family.
In intriguing behind-the-scenes activity, Reddam, who raced the now retired Kentucky Derby winner Nyquist, reportedly had his slot on the market for $2 million during the summer.
Looking to Arrogate
Wolf said that, as of mid-November, there are only two known horses pointing for the race: California Chrome, who was defeated for the first time this year when Arrogate edged past him in the Breeders' Cup Classic, and Stronach's homebred Shaman Ghost, the Woodward Stakes and Queen's Plate winner, who was scratched from the Classic after experiencing a fever.
Starlight's Neolithic, second to Sticksstatelydude in the recent Discovery Stakes, could be the Pegasus representative for Wolf and his partners, but he said that Starlight, like other stakeholders, are actively seeking the best possible runners for their slots to give them the maximum chance at purse returns.
"I'm talking to a number of other horse owners now to see about putting a horse in our slot," Wolf said, adding that other stakeholders are doing the same, while horsemen such as Greg Burchell, co-owner and trainer of Sticksstatelydude, have said they are open to hearing options.
"We're basically competing to secure the best horses," Wolf said, listing Arrogate as the top horse that the Pegasus World Cup stakeholders seem to want, since California Chrome already is set to represent his owners, including co-breeder Perry Martin and Taylor Made Farm.
"I've had a number of conversations with [owners of potential runners] and what I'm getting from them is that they want to wait until closer to the race to see how their horses are doing and who else is running," said Wolf, who added that assembling a top-notch, competitive field is currently his top priority.
Potential contenders
"All the stakeholders are playing it close to the vest. The better the horse, the better deal they'll get. The deals could range anywhere from the owner has to put up a part of the entry fee to some type of split [of the purse and other income]."
Some of the other horses mentioned as potential contenders include 2015 Travers Stakes winner Keen Ice; multiple G1 winner Hoppertunity; Gun Runner, who was third in the Kentucky Derby third, second in the Breeders' Cup Dirt Mile and last Friday won the Clark Handicap: and Breeders' Cup Turf and international G1 winner Highland Reel, who is based in Ireland with Aidan O'Brien, the world's number one trainer on TRC Global Rankings.
Concurrently, efforts continue to attract other foreign-based runners that could lead to more robust international wagering. The Stronach Group's Rogers and Tim Ritvo, chief operating officer of Gulfstream Park, plan to journey to Japan for the Champions Cup on December 4 to talk to horsemen there about the Pegasus World Cup, Wolf said.
Since the Pegasus is an invitational race, all horses that compete must be invited by a committee that is made up of Rogers, Ritvo and Santa Anita Park vice president of racing Rick Hammerle.
Beyond the horses, Wolf said Ritvo believes the Pegasus race day experience can be packaged and presented in a way that would make it comparable to one of the nation's biggest racing days, such as Preakness day at The Stronach Group's Pimlico Race Course.
Taking ownership
Belinda Stronach, who has taken over the positions of president and board chairman from her father, Frank, at The Stronach Group, also "is taking ownership" of the Pegasus, Wolf said. She is particularly involved in the areas of hospitality and sponsorship with hopes of making the event — just like the prize money — the peak of the racing world.
"Someone who knows her told me they've never seen her this involved," Wolf said. "She's concerned about the right things in the horse racing market ... She's trying to get the younger people involved and making it so they have a better experience at the track."
On the website created for the Pegasus, organizers state that the race concept "exemplifies The Stronach Group's commitment to modernizing and elevating the sport of horse racing for the next generation of fans while providing lucrative opportunities for thoroughbred owners.
"At the intersection of sport and entertainment, the Pegasus World Cup Invitational is poised to take its place on the annual racing calendar as the premier event featuring music and entertainment, incredible VIP and guest experiences, exceptional food and fashion and of course live racing."
Six other stakes races are planned for the Pegasus program, with a total purse value for the stakes on the day set at $13.15 million.
Rotating schedule a possibility
Others who have been active in bringing the event to life, Wolf said, include Taylor Made President Duncan Taylor, who actively lobbied for stakeholders to receive maximum benefits, including ancillary income from sponsorships and wagering. The stakeholders also have first option to buy a slot in a 2018 running of the Pegasus.
Ultimately, success of the venture will be determined by economics, both for stakeholders and The Stronach Group, Wolf said.
And, if the event takes off, the Pegasus World Cup could spawn similar events at Churchill Downs or New York Racing Association tracks, Wolf said, adding that he also can foresee the Pegasus being held at Santa Anita in the future while on a rotating schedule with Gulfstream.
In looking back over his work with Pegasus as well as the other racing groups he has been involved with, Wolf demurred when asked why he so often seems to be racing's go-to guy.
Success with integrity
"Maybe there's not much competition," he joked before suggesting that others may not have as much time to commit to such endeavors. He also said his name probably has emerged as a leader so often because Starlight has raced a number of prominent horses and because Starlight sets up its partnerships to give investors a fair return, a record indicative of success with integrity.
But, while Wolf doesn't much like talking about himself, he quickly noted that the best part of his activities in leading various racing groups has been getting to know other dynamic people in the sport. He connected with Bernick, for example, while working with the Thoroughbred Aftercare Alliance, and Bernick in turn introduced him to some of his influential partners and associates while also becoming involved with Starlight's interest in Pegasus.
Wolf said he is determined that the Pegasus World Cup will be a success, emulating what he has been able to achieve with Starlight and the other racing endeavors into which he has poured his time and energy.
"It's going to be something that continues on [in the future]. That's the big thing," he said. "The biggest challenge is a lot of naysayers have been critical, but we hope we are going to prove them wrong."