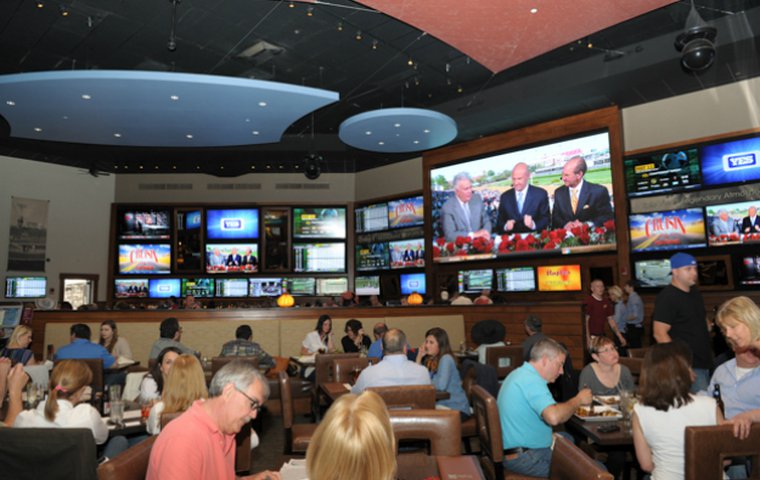 Partnership between Bobby Valentine, Winners changing perceptions of off-track betting in Connecticut

There's an old saying that people are often judged by the company they keep.
Ted Taylor, the president of Sportech Venues, Inc., can surely attest to the veracity of that dusty old axiom.
As head of the business that operates off-track betting in Connecticut under the brand name of Winners, he's well-versed in the fruitless, decades-long quest to open an OTB outlet in downtown Stamford, a coveted spot about 10 miles from the New York state border.
In the late 1970s, when the state operated the fledgling Connecticut Off-Track Betting (COTB) unit, its overtures to build a parlor in Stamford were rudely rebuffed by city officials. A high-ranking police official went so far as to publicly state the town had no interest in opening its arms to gamblers.
For more than three decades, through both public and private operation of COTB, little changed.
Then Taylor met Bobby Valentine.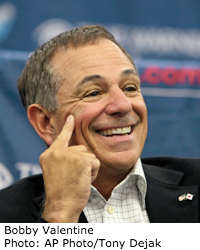 Now, thanks to its business partnership with the former major league player and longtime manager, Winners has not only has a dazzling and thriving sports bar/restaurant at its Bradley Airport teletheater, but is in the midst of constructing another venue for dining and wagering at a two-story, 20,000-square-foot location in Valentine's hometown of Stamford.
The way Taylor sees it, adding Valentine and his Bobby V's Restaurant and Sports Bar brand to the Winners lineup, was nothing short of a bases-clearing home run.
"It's been a fantastic partnership with Bobby," Taylor said. "What we've done with him is part of the resurrection of this overall racing and wagering industry because our facilities truly appeal to different types of people."
What started with a social meeting between Valentine and Taylor took about a year to ferment into a successful business relationship that illustrates how racing can tear down negative perceptions and open new doors through the help of the right allies.
Originally, Taylor and his real estate agents approached Valentine about property he owned in downtown Stamford, including his sports bar that has been one of the city's most popular restaurants since it opened in 1980. Nothing could be worked out in Stamford, but Valentine was intrigued by Winners' plans to open a new dining facility at its teletheater adjacent to the airport in upstate Windsor Locks.
"They had a plan that sounded great and I thought it would be good to work with them to see if they could walk the talk so to speak," said the 64-year-old Valentine, who now works as the executive director of intercollegiate athletics at Sacred Heart University in Fairfield, Connecticut. "They liked the idea that I knew the restaurant business and had a recognizable brand in the Connecticut area. It became an easy relationship for both sides."
So he and Taylor hammered out a deal in which Valentine would lease space in the teletheater and open a Bobby V's restaurant modeled along the lines of his Stamford sports bar, but with far more amenities.
The restaurant opened in January 2014, offering an upscale experience for people eager to watch a game, wager on a horse race, or simply chow down on a wrap – which Valentine claims to have created – while having a beer with a friend. Aside from wagering terminals, the restaurant has roughly 70 television monitors mounted on the walls, topped by one giant 17-foot screen, which is described by Taylor as the largest indoor LED television screen in New England. There's an also area where customers can play virtual golf and a private meeting room.
"It's been a flagship and a catalyst for us," Taylor said. "It creates a 'wow' factor when people first see it."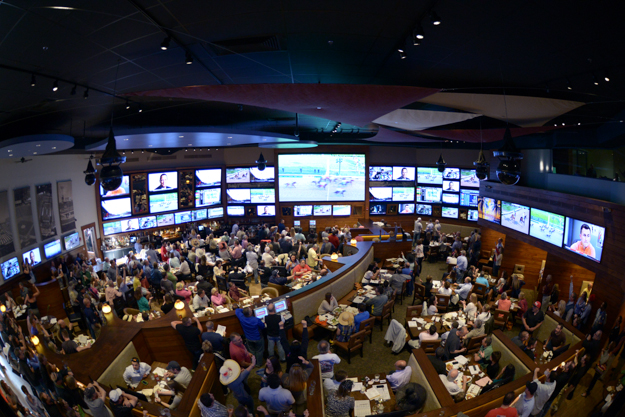 Valentine said the food and beverage business at his newest location has grown each month since its opening, largely because it has not made the mistake of many racetracks by overcharging for mediocre offerings or slapping customers with an admission fee. The prices at his Windsor Locks restaurant are no different than his Stamford eatery and the ever-increasing crowds attest to the quality of the food and drink.
"I had no idea of how nice of a venue it would turn out to be," said Valentine, whose last stint a manager came with the Boston Red Sox in 2012. "People told me it was such an out of the way place with no foot traffic that it would be virtually impossible to build the business, but our revenue keeps growing, we had great reviews and I think we're getting better by the day. The deal with Ted and Winners has worked out wonderfully; better than I expected, to tell the truth."
Taylor has also been ecstatic with the early returns at Windsor Locks.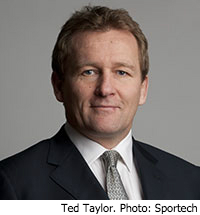 "We're really pleased with it," he said. "I think the British industry is a little bit ahead of America in terms of realizing ways of looking after customers so they will maintain their appreciation of the industry. Here we don't invest in the facilities like we should. We've invested a lot in Connecticut and will continue to do it because you want to keep your people content. We've put $10 million already into our facilities [since Sportech PLC, an international wagering giant, acquired COTB in 2010 through its Sportech Venues subsidiary] and we'll put another $10 million into them this year."
Taylor said the restaurant has generated more than $5 million in wagering during its first year of operation.
"If we could open a new OTB branch and do $5 million a year I'd be very happy," Taylor said.
Yet more than the dollars it brings in, what stands out is the wide variety of customers the restaurant has attracted and the door to creating new racing fans it has opened. Because of the popularity of Valentine's brand name, the majority of patrons are not handicappers. The partnership with a popular sports figure and restaurateur has succeeded in bringing waves of new customers to a spot they would not otherwise visit and exposed to them to horse racing in a pleasurable setting. It has also served as a magnet for bringing old customers back to the Winners fold.
"It's the next generation. It's something for everyone. Compare it to any of the big bar/restaurant OTBs that have opened in recent years and it's different because we specifically built it to appeal to a new set of customers," said Taylor, whose previous work in England for the British-based Sportech, which handles $13 billion a year in wagers, included a stint as the managing director of football pools. "We wanted a building that all types of customers could appreciate. So we melded two businesses together. We went for a place sports fan would enjoy and combined it with the wagering aspect so that we can cater to those people who like to handicap the races in comfort with great food.
"We have seen new people come in and old people come back. They are happy sitting in this environment with family members, compared the old OTB parlors and old OTB restaurants. There's two generations of people who missed something like this because the industry didn't do it right for years, and it's something all of us in the industry have to do if we want to be successful in the future."
Even before the Windsor Locks restaurant opened, an enthused Valentine and Taylor began searching for a spot in Stamford where they could open a similarly dynamic venue. They found one on Atlantic Street, several blocks away from Valentine's current establishment, and once again took up Winners' decades-old struggle to get municipal approval for a wagering venue in the untapped wagering gold mine that is the wealthy and prosperous Stamford area.
Only this time, Winners had a powerful closer in Stamford's long-time favorite son.
Valentine had been a Stamford icon since his days as a popular baseball and football star at Rippowam High School in the late 1960s. Though he had a career of nine years as a major league player and 23 seasons as manager of the Texas Rangers, New York Mets, Boston Red Sox, and Japanese teams that took him away from Stamford, he always maintained a home in the city and remained highly active and visible in the community.
"I take a lot of pride in being a part of the Stamford community," Valentine said. "It's my hometown. I was born there, I've lived there, and I'll be buried there."
Stamford, for its part, has returned the love.
"The long-standing bond between Bobby and Stamford is unusual these days," said Bob Kennedy, who retired in 2007 after working for more than 20 years as sports editor of Stamford's daily newspaper, The Advocate. "Bobby is probably more popular in this town than the mayor [David Martin] and even the governor [Dannel Malloy, who is from Stamford] of the state."
That popularity turned Valentine into a hugely successful businessman in his hometown, beginning in 1980 when he opened his Bobby V's Sports Gallery Café in the Columbus Park area and sparked a revitalization of one of the city's bleakest areas.
At the time, that area of Main Street in Stamford was a haven for drug dealers and users as well as prostitutes. It housed the area's X-rated movie theater which was next to a greasy-spoon diner that famously posted a sign during the 1979 oil crisis proclaiming: Need Gas? Eat here!
Valentine's restaurant brought something new to the area through what was a relatively new décor at the time: a sports bar with memorabilia that covered the walls and was lacquered on the tables. Despite the seedy area, it became a popular destination through Valentine's frequent presence in the establishment and his dogged determination to change the surrounding environment.
One night during the restaurant's early days, Valentine tried to chase away two prostitutes who were camped near the front door. The ensuing argument brought police to the scene, who gave Valentine a summons for disturbing the peace.
A couple of Advocate reporters were in the bar at the time and their stories about the incident led to the charges being dropped and a more concerted effort to properly police the area.
Today, what started with the spark from Valentine's restaurant, has evolved into arguably one of the state's most popular dining and entertainment areas with a growing number of bustling restaurants and an area for summertime concerts that has attracted crowds of more than 10,000.
"He single-handedly exposed the area for the negatives there and worked to make it as safe as possible," said Sandy Goldstein, president of the Downtown Special Services District in Stamford. "He was a pioneer in building up that part of Stamford."
With Valentine alongside him, Taylor was not subjected to the stereotypes of racing and gambling that weighed down past bids to woo municipal leaders, and the city's Board of Representatives Land Use Committee voted 6-3 to approval the new wagering site.
"Having Bobby Valentine helped Sportech a great deal," Goldstein said. "He's a very popular person in Stamford. People trust him, they trust what he's going to do and how he'll run a business. That helped immeasurably in terms of changing people's perceptions about what an OTB parlor would be. And that was very important because there are various connotations about OTB, and both Bobby and Ted worked very hard to change the perceptions and we're going to hold them to it."
Reflective of the respect for Valentine, the new location is across the street from the Basilica of St. John the Evangelist. Yet after speaking with "Mr. Stamford," the church's Monsignor, Stephen DiGiovanni, did not oppose Sportech's bid.
"The fact that they could satisfy the church's concern about how late they would be open and how they would secure the premise and keep it safe went a long way toward having us all be support of it," Goldstein said. "I think that end of Atlantic Street is a very dark place and this will add life to it. I visited the restaurant in Windsor Locks and it's a fine restaurant and a lot of fun. So I think it will be a hoot."
It might also improve some people's impressions of the surrounding area.
"Where Bobby is putting his new place used to be a pool hall and there was a lot of trouble there. It's also near the Rich Forum where they film 'The Jerry Springer Show.'" Kennedy said. "Every few weeks or so you read in the paper about the police being called there to deal with a problem so his place will no doubt be an improvement over all that."
Due to a six-month wait to secure a building permit, the two-story facility, which is slated to have 350 wagering carrels on its second floor, is not expected to open until the end of this year. Yet when it does, with Valentine on hand to greet customers on a regular basis, what was once unwanted in Stamford promises to bring change to the area and alter nasty perceptions of a wagering facility.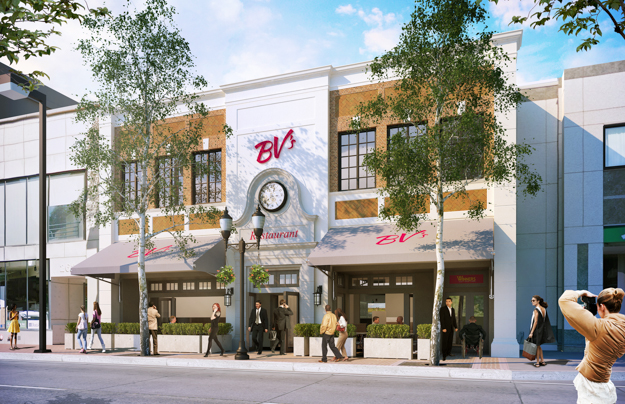 "I don't know if I'll change everyone's perception of racing, but it's good to have an opportunity to experience something in different atmospheres," Valentine said. "There might be some stigmas because of those perceptions, and we want to change that. It will be a good addition to the community. I believe it's a legal activity and anyone in Stamford knows they can walk a half-block in any direction and buy a lottery ticket. There is no differentiation in my mind between our place and that, except there's more enjoyment in watching a horse race. The world is changing and I don't think there will be any problem with people's perceptions once it opens."
Nor, as Bobby Valentine and Ted Taylor have proved, is there a problem with having a valuable friend.