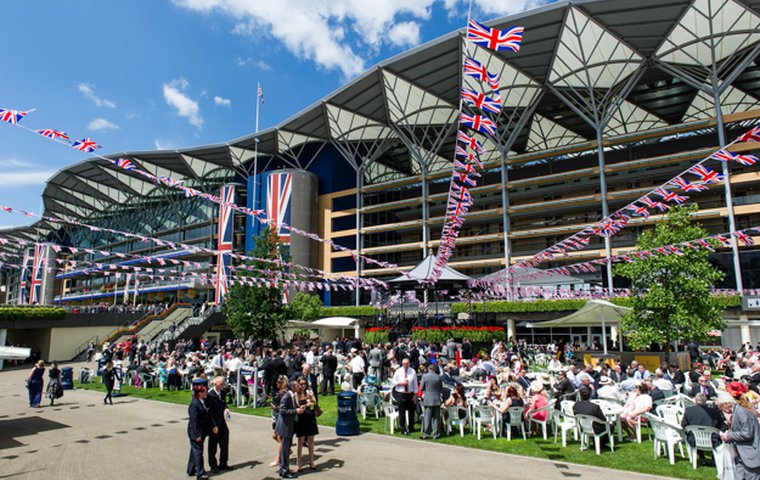 Three championship days in Thoroughbred racing: the Breeders' Cup, the Arc meeting, and British Champions' Day. These showpiece meetings put the sport on a global stage. They must deliver excitement and drama, and their ability to accomplish this is directly related to the level of competition.

Excitement and drama can only be assessed subjectively. Popular barometers of the success of an event - such as television ratings, betting handle, or focus groups – tell an undeniably important story about the sport's position within the zeitgeist. But, as predictive variables of the future, they are merely the outturn of the level of competition on the track -- they are not independent of it and they cannot drive it.
By contrast, the level of competition prevalent on a championship day can be measured objectively. Indeed, this is an important advantage for horse racing. Two-team or two-person sports such as football or tennis are zero-sum games: one competitor's gain is the other's loss, so the absolute merit of what is being achieved is difficult to evaluate.
Horse races, by contrast, lend themselves more easily to merit ratings, such as the Racing Post Ratings (RPR), which are a function of multiple dependencies between runners. In other words, we know the quality of what is going on out there.
The height of our experience on a championship day is some indefinable combination of what we see and what we are prepared to believe. When three horses battle to the wire in the Breeders' Cup Classic, it's an exciting race, whatever the identity of the horses. If those horses represent true excellence rather than a notch below, only then can it become a race for the ages and make the event a lasting monument.
The three championships all featured at least one race that may be fairly described as monumental in 2013. At Ascot on October 13, the G1 QIPCO Champion Stakes resulted in a dramatic three-way battle between Farhh, Cirrus Des Aigles, and Ruler Of The World. The winner paid a compliment to his oft-conqueror Frankel, the runner-up showed he was still capable of top-class form as a seven-year-old, while the third will be hard to beat in 2014.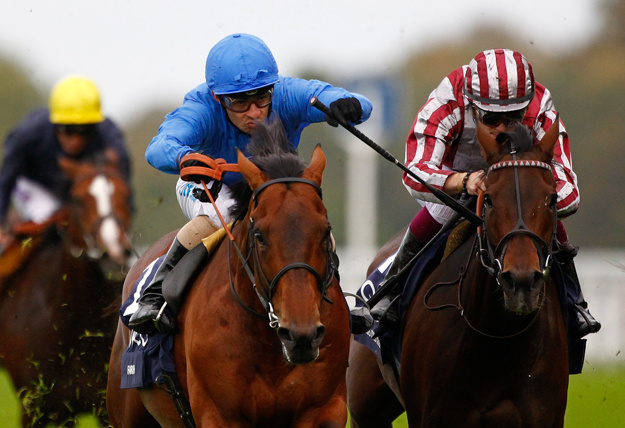 It deserves to be regarded as a great race, not just subjectively, but by classification through RPR of 128, 127, and 126 from the first three. Running to so high a figure as Ruler Of The World normally ensures victory in a G1 race, but a top-notch effort resulted in only third for one Aidan O'Brien-trained colt here, and another when Declaration Of War was touched off by Mucho Macho Man and Will Take Charge in the Grade 1 Breeders' Cup Classic three weeks later.
The seventh Breeders' Cup to be staged at Santa Anita, CA, culminated in a finish of noses between three horses in the Classic representing different, yet similarly compelling, stories. Referencing the winner's RPR of 125, it required a lesser performance to win than most other renewals of the race. But, extending a theme of the meeting as a whole, what it lacked at the peak it made up for in the buttress, as Declaration Of War's 124 RPR is well up to standard for a horse finishing third.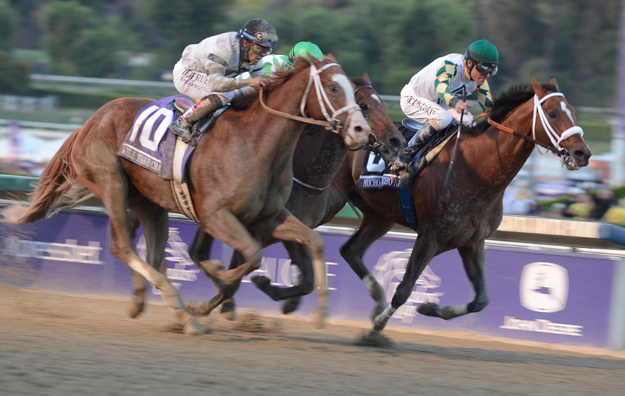 Treve, the winner of the Arc, had no company in the winning photograph at Longchamp on October 6. The three-year-old filly, in receipt of 11 pounds from the runner-up Orfevre, cleared right away from that older male and 15 other rivals for a spectacular win, earning her a RPR of 131, which was the best performance at any of the three meetings under review. Intello, who finished third for Andre Fabre, ran to a similar level as those who occupied the same place at Ascot and Santa Anita.
In the same way that the quality of a race is measured better by the average rating of the first three or four finishers than merely that of the winner, it is by reference to the larger sample of races and the horses in them that we should measure the desired quality of competition. First, a reminder of the menu of races taken to constitute the main action on each of the three days (undercard events and handicaps are excluded):
Arc Sunday, Longchamp 10/6/2013
Group 1 Prix de l'Abbaye (2yo+, 5f, turf, £163k ($268k) equivalent first prize, winner Maarek)
Group 1 Prix Marcel Boussac (2yo fillies, 1m, turf, £139k ($229k), Indonisienne)
Group 1 Prix Jean-Luc Lagardere (2yo, 7f, turf, £163k ($268k), Karakontie)
Group 1 Prix de l'Opera (3yo+ fillies and mares, 1m2f, turf, £186k ($306k), Dalkala)
Group 1 Prix de l'Arc de Triomphe (3yo+, 1m4f, turf, £2.23m ($2.23m), Treve)
Group 1 Prix de la Foret (3yo+, 7f, turf, £139k ($229k), Moonlight Cloud)
Group 1 Prix du Cadran (3yo+, 2m4f, turf, £139k ($229k), Altano)
British Champions' Day, Ascot 10/19/2013
Group 3 British Champions Long Distance Cup (3yo+, 2m, turf, £113k ($186k) first prize, winner Royal Diamond)
Group 2 British Champions Sprint (3yo+, 6f, turf, £208k ($342k), Slade Power)
Group 1 British Champions Fillies' And Mares Stakes (3yo+, 1m4f, turf, £300k ($493k), Seal Of Approval)
Group 1 Queen Elizabeth II Stakes (3yo+, 1m, turf, £600k ($987k), Olympic Glory)
Group 1 Champion Stakes (3yo+, 1m2f, turf, £737k ($1.2m), Farhh)
Breeders' Cup Saturday, Santa Anita 11/2/2013
Grade 1 Breeders' Cup Juvenile Fillies (2yo, 8.5f, dirt, £675k ($1 m) equivalent to winner, Ria Antonia*)
Grade 1 Breeders' Cup Filly & Mare Turf (3yo+, 1m2f, turf, £675k ($1 m), Dank)
Grade 1 Breeders' Cup Filly & Mare Sprint (3yo+, 7f, dirt, £337k ($500k), Groupie Doll)
Grade 1 Breeders' Cup Turf Sprint (3yo+, 6.5f, turf, £337k ($500k), Mizdirection)
Grade 1 Breeders' Cup Juvenile (2yo, 8.5f, dirt, £675k ($1 m), New Year's Day)
Grade 1 Breeders' Cup Turf (3yo+, 1m4f, turf, £1.01m ($1.5 m), Magician)
Grade 1 Breeders' Cup Sprint (3yo+, 6f, dirt, £506k ($750k), Secret Circle)
Grade 1 Breeders' Cup Mile (3yo+, 1m, turf, £675k ($1 m), Wise Dan)
Grade 1 Breeders' Cup Classic (3yo+, 1m2f, dirt, £1.69m ($2.5 m), Mucho Macho Man)
And now, the best measure of competition across three days, in the races under consideration, the distribution of RPR:
The number of horses achieving at least each RPR threshold is the fairest means of comparison because other statistical measures – even simple ones such as mean, median, and standard deviation – have the problem of differing context. Irrespective of the greater number of top-level races and swollen prize-money, Breeders' Cup Saturday had the greatest depth of high-class performances in the RPR 115+ bracket with 21 horses reaching at least this level, but it achieved only similar numbers in the higher two categories. Please note that it is beyond the scope of this article to provide long-term data for comparison, though rest assured the latest Breeders' Cup did not perform well by its own standards.
Taking into account not only the smallest total purse-money and just three Group 1 races, but also that it has only a three-year history, British Champions' Day at Ascot stands up well against the other two. Then again, note races that are roughly comparable with those at the Arc meeting – the £300k ($500k) British Champions Fillies And Mares and the £186k ($306k) Prix de l'Opera, the £737k ($1.2 m) Queen Elizabeth II Stakes and the £139k ($230k) Prix de la Foret – are worth considerably more at Ascot, thanks to sponsorship by the Qatari investment group QIPCO.
Of course, the potential for adding prize-money and upgrading the Long Distance Cup and Sprint races to Group 1 must be evaluated in terms of the likely marginal gains, for, to some extent, the three fixtures are set to be in competition with each other, depending on the spacing between them in future. There is also the harmony of the European Pattern to be considered.
The Arc meeting saw the best performance, the Breeders' Cup meeting the greatest strength in depth, but it is British Champions' Day that has the most potential for growth, not least because it is the least established. Whether that comes to fruition requires the type of joined-up thinking and cooperation that British racing has so often been lacking in the past.