Racing in New York moves to Saratoga Race Course on Friday. Last year, the New York Racing Association (NYRA) set a new race meet record for all-source handle of $676,709,490 for the 40 days of racing. This translates to an all-source daily handle of $16,917,737, which tops any other racetrack in the U.S.

What is truly remarkable is that this is achieved despite it being the only racetrack in the country running six days a week for 6½ weeks.
Saratoga Springs had a population of 26,586 recorded in the 2010 census, and the estimate for 2016 had grown modestly to a population of 27,763. Let's compare that to NYRA's announced total paid attendance for the 2017 Saratoga meet: 1,117,838. Divide that by the 40 race days and you get a daily average paid attendance of 27,945.
Yes, that is correct. The average daily attendance at Saratoga Race Course is 182 people more than the total population of Saratoga Springs.
So what is going on? Saratoga has a balanced business community highlighted by the growing and dynamic Skidmore College, a naval reserve training facility on the outskirts of the city, while Global Foundries, a semi-conductor chip factory, is a dozen miles south of Saratoga in Malta and employs 3,300 people. That's just two of the major businesses.
Saratoga is only 30 miles north of Albany, the New York state capital, and a number of Saratogians are daily commuters to Albany. It is important to note that, when New York was the first state to launch off-track betting sites in the 1970s, Capital OTB, which is based in Albany and has a reach of 18 counties, was not allowed by law to establish any off-track betting parlors in Saratoga County.
Saratoga Harness, which is less than a mile from Saratoga Race Course, does operate a harness track, a racino and a hotel. It also operates a year-round simulcast center for both Thoroughbred and harness races. Saratoga Race Course can only take wagers on horses during the 40-day live meet.
So Saratoga Springs has a vibrant business community and does not have any of the dreaded OTB parlors. But what else is in play?
Saratoga Race Course, in addition to the main racetrack, has a training track for dirt and turf races that generally (subject to the weather) operates training from early April each year through late October or early November. The entire race course property has 337 acres, 1,820 horse stalls and 90 bunkhouses with 1,820 rooms for trainers' employees. As a result, Saratoga is not a six-week racing phenomenon, but truly a six-plus-month operating facility.
To encourage participation in the Belmont spring and fall meet races, NYRA operates shuttle services for horses based in Saratoga to ship and race at Belmont Park. In addition, there are a number of owners/trainers, such as Darley Stable, James Bond, Ken McPeek and Roy Lerman, who have their own barns near Saratoga and maintain a six-month schedule in Saratoga Springs.
As a result, there is a large population of trainers, jockeys, owners, racing-related employees and betting customers that own houses and condominiums in the Saratoga Springs area. The result is that the engagement with horses and racing-related activities starts long before July and continues deep into the fall season.
Lexington, Kentucky is unquestionably the horse breeding and sales capital of the U.S. However, given the number of owners, trainers, breeding farms, partnership groups and betting customers in the Saratoga Springs, and Saratoga Race Course, Saratoga Springs deserves to be considered one of the top racing communities in the country.
Here, a number of racing people explain just what Saratoga means to them, and why they have a special bond with the place.
Andy Serling: the town pulsates with a love and appreciation of racing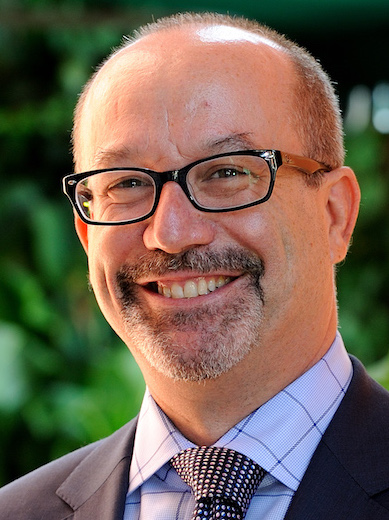 Handicapper Andy Serling is well known to the on-track patron, as well as to bettors in the simulcast market. I especially appreciate his analysis of races as he breaks down a race and tells you in detail why he is selecting his pick and other issues to be aware of. Serling grew up in Saratoga Springs and has retained his appreciation and affection for the community there.
A number of years ago, I described Saratoga as the town that time forgot as it relates to horse racing. Some might consider a lack of change to be a negative, but for Saratoga, as a town and a racetrack, that is not the case. The things that remain the same are universally positive and revolve around a genuine love and appreciation of horse racing.
Twenty-four hours a day, for almost seven weeks, this town radiates Thoroughbred racing. Whether it's mornings at the main track or the Oklahoma training track, afternoons at the races, or evenings in the restaurants and bars, people gather to revel in the many positive aspects of the game. Where else but Saratoga could you get crowds in the hundreds to attend a live radio broadcast featuring trainers, jockeys, owners, and various personalities in the sport?
The town pulsates with a love and appreciation for a game that is of great importance to many of us.
While attendance has dropped significantly at racetracks throughout the year, mostly due to the spread of simulcasting and internet wagering over the past 20-plus years, this is not the case in Saratoga. While anybody can now watch and wager from the comforts of home, a situation that has likely put more eyes on the daily product than in past years, the allure of Saratoga overcomes this.
Pretty much anyone who comes to Saratoga just once finds themselves returning year after year. Over time this has built the race meet into an annual reunion of lovers of the game, and to me this is perhaps the most special part of the experience, in that you see people every year that you have gotten to know over the course of a lifetime. A lifetime spent in awe of the magic of horse racing.
Tina Bond: a family united by a passion for horses and a love of the lifestyle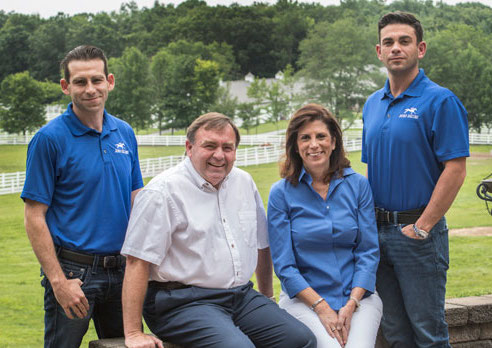 James Bond runs a very successful training operation year-round in New York and in Florida over the winters. His wife, Tina, works with him in managing the training business and together they run Song Hill Thoroughbreds, their farm in Stillwater, New York, which handles breeding their mares and managing horses for third parties. She is a skilled and experienced executive and serves on the board of the New York Thoroughbred Horsemen's Association.
Saratoga is such a special place - history, horses, people. It is first-class American racing - the best of the best.
For us personally, it is 30-plus years of winning. Jim trained the Whitney winners Will's Way and Tizway, the Travers winner Will's Way and winners of many other prestigious races. Tizway also won the Metropolitan Mile at Belmont Park, which is a very important race to the breeding industry. We race internationally. We have raced in the Dubai World Cup three times with some success - LaCarriere finished third in the inaugural World Cup and Behrens finished second to Dubai Millennium. Tizway competed in the Japan Cup Dirt Mile. We often race at Woodbine in Toronto.
We breed, raise, race, sell and live this beautiful region we call Saratoga. We have built Song Hill Thoroughbreds, a farm located in Stillwater, which is just outside Saratoga and is home to many broodmares, foals, yearlings, horses on layup and our retired horses. We reside on the property. Check out the drone view of the farm on our website.
We are a very tight-knit family with our two sons in important positions Kevin (assistant trainer at our Belmont division) and Ryan (assistant in Florida and Saratoga). We are all together at Saratoga during the race meet. They share our passion for horses and our love for the lifestyle.
In addition to our active racing stable, Song Hill Thoroughbreds LLC is running a consignment at the Fasig-Tipton NY-Bred Preferred Sale. We will be shopping for our clients at both the Fasig-Tipton Saratoga Select sale and the NY-Bred Preferred Sale. We do offer partnership opportunities in our Bond Racing Stable horses.
The most special time is July and August, when we can show off our offspring and our sale purchases to compete at the highest level of American racing and our family talent of horsemen living in this truly special place we call Saratoga.
Guy Torsilieri: an important showplace for jump racing in so many ways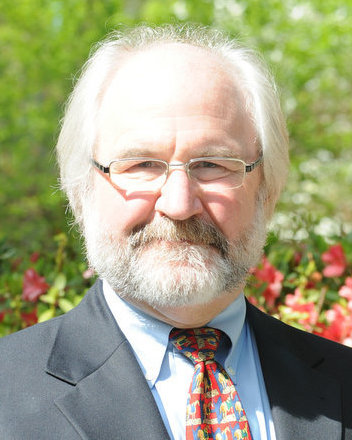 Guy Torsilieri is President of the National Steeplechase Association, the governing body of jump racing in North America, which is an important component of the Thoroughbred racing experience at Saratoga.
Steeplechasing is deeply embedded in the history of Saratoga Race Course, and the jewel of the Adirondacks remains an important showplace of American jump racing in so many ways. We have been racing in Saratoga since 1864, the second year of the track's long and storied existence.
Saratoga is a unique place where jump trainers have competitive horses that run on the flat as well as in steeplechase races. Also, there is a long history of owners that race their horses in both flat and steeplechase races. We are pleased to present races on most Wednesdays and Thursdays throughout the meeting.
The longtime centerpiece of Saratoga jump racing, the New York Turf Writers Cup, celebrates its 80th anniversary this year. Since 1980, the New York Turf Writers has been won by three Hall of Fame members: Zaccio, Flatterer and Lonesome Glory. The meet's other Grade 1 race, the A. P. Smithwick Memorial, honors a Hall of Fame jockey who won the New York Turf Writers four times in the 1940s and 1950s.
Saratoga's Grade 1 stakes races kick off the championship season that leads to the Eclipse Award each year. After the two Saratoga races, the Grade 1 racing moves to Belmont Park for the Lonesome Glory Handicap in September and culminates with the Grand National, this year worth $450,000, at Far Hills, New Jersey, on Oct. 20.
A storied chapter in American steeplechasing's history, Saratoga remains vitally important to jump racing, today and into the future. Steeplechasing offers exciting, fan-friendly racing from March through November at its 28 race meets in the East and Midwest. To learn more about jump racing, please visit our website.
Jack and Laurie Wolf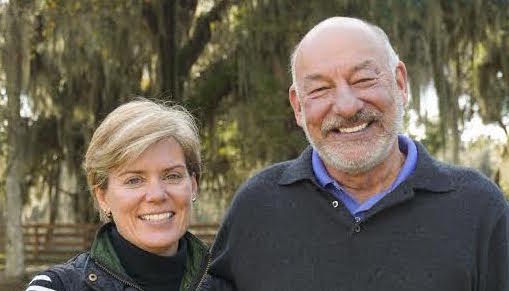 Jack Wolf is the managing partner and CEO of Starlight Racing and Laurie Wolf is the managing partner of StarLadies Racing. They have been active in the Thoroughbred community and longtime residents of Saratoga Springs and Louisville, Kentucky. Jack was one of the original founders of the Thoroughbred Aftercare Alliance (TAA) and its first president.
Laurie Wolf: the perfect day
We purchased our house several years ago and we have loved coming to Saratoga every summer. For me, I love coming to Saratoga in early June to enjoy our friends and neighbors. It gives us a chance to relax before the busy track season starts in July.
Our kids have grown up having summers here and making lifelong friends that they get to see every year. Once the track opens, we open our doors to out-of-town friends to come and enjoy the race course. There's nothing better than starting your day at the Oklahoma then having a bite of breakfast at The Horseshoe, followed by the races and ending with dinner downtown and drinks on our front porch.
Jack Wolf: it seems that time stopped here 50 years ago
When Laurie and I decided to get into the horse business in 2000, we were living in Atlanta and we thought it would be important to get a home in either Saratoga or Del Mar. We decided on Saratoga, and for a number of reasons it feels like home to our family, which includes our four children and now three grandchildren.
In Saratoga, it's all about the horse. Everything is centered around the horse. This town has so much tradition centered around the horse. I was on my front porch the other day and I commented to my friend that this is a Norman Rockwell painting. It seems that time has stopped at Saratoga 50 years ago.
The weather is heavenly and the horses love the cool mornings and, when the afternoon cooperates, it seems as if the beautiful blue skies are closer than anywhere else.
Buying our house 18 years ago made The Spa the natural summer camp for our adult friends as well as our family. We are within a golf cart ride to the Oklahoma training track, and there is not a more beautiful sight than the sun coming up as the horses enter the track.
We get to have our annual backyard party that attracts a lot of racetrack people, family and friends.
It is a place to see our new 2-year-olds progress to the next level. It is why we do this, having the 2-year-olds keep the dream alive.
The horse racing as a handicapper, horse owner and race fan, is not matched anywhere that we have seen. The Saturdays are filled with Graded stakes, and it makes it even better when we are fortunate enough to have horses running. Our horses, from Ashado to Shanghai Bobby, have left a mark here, but we have yet to get our most coveted prize, a first place in the Alabama and Travers, even though we have had our chances.
It's all about to begin again this Friday, and we are already in the process of making room for our new live-ins and making sure we have enough seats to watch Sombeyay win the Sanford and hopefully find a nice restaurant ready to seat a party for 25.
Gary Contessa: up close and personal with the best fans in the world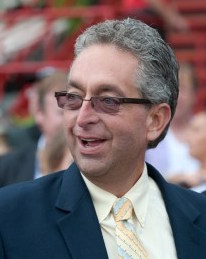 A prominent trainer on the NYRA circuit, Gary Contessa set the record for number of wins in a year at NYRA in 2007, saddling 159 of them. He is an effective communicator: "You want to come out to the barn to bring your family, we're going to make your stay a pleasant experience," he says. "Owners are the backbone of my stable."
As a trainer I look forward to Saratoga for many reasons but, to pinpoint that which means the most to me, I would turn to the fanbase.
Saratoga is like no other track in America. The people love it like it is a part of their family. People spend the entire off-season planning their vacation and summer around the race track. To see people lined up day after day for sometimes miles at six in the morning, waiting for those gates to open at 7 am so they can find their spot for the day is amazing. Men, women, children waiting patiently for their shot to stake their claim.
The interaction with the fans is what means the most to me. As I walk through the grandstand, people randomly stop me and ask questions. I am sure I am not the only horseman who gets this and I would hope that every one of my peers stops and takes the time to talk to the patrons, gamblers and children along the way. Having the jockeys walk through the crowd further enhances the atmosphere and brings the racing up close and personal to an adoring fanbase that really appreciates it.
The fans in Saratoga are the best in the world. Without them we would not even come close to what Saratoga is all about. Great horses alone can not drive racing. It is the fans, those that line up in the darkness waiting hours to stake their claim to a picnic bench, who really drive Saratoga and make it the greatest racing experience in the world.
Tom Gallo III: feeling the legacy and tradition every day of the week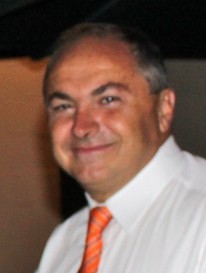 Gallo lives in the Saratoga Springs with wife Mia and their four grown children. For many years, he successfully owned and managed Parting Glass Stable with many winners on the NYRA and Florida circuits. He now operates Dream Maker Racing Stable. In addition, he has his own bloodstock agency and breeds ten mares at his Blue Stone Farm in Cambridge, New York. He also is the current President of the New York Thoroughbred Breeders.
I've been to many sports venues around the world and I've never seen a place that elicits such passion, dedication, addiction and loyalty as the Saratoga Race Course.
And, when I say passion, I mean things like these:
I once saw a grown man cry talking about his daughter's wedding. It wasn't because he lost a daughter or gained a son, it was because the wedding was on Alabama Saturday. Sick, you say. Horrible, you think. No, it's Saratoga!
A good friend of mine can't make opening weekend this year. He has a house in Saratoga, he's been planning the visit for months and then, out of nowhere, his wife has to have surgery. God forbid!
Saratoga Race Course is unique, yet similar to a county fair or amusement park, a family place where people have scheduled the same weekend or week for years to come play with their friends. They have their favorite spot under their lucky tree, they go to the same teller, and, if the stars align again, they could hit that Pick Six again.
Relationships have developed over decades because people sit in the same spot at the track and look forward to seeing each other year after year. Romances have blossomed over a lengthy wait in line to place a bet. It's as if, when you walk through the gates, fairy dust is sprinkled all over you and you lose track of time, schedules, and reality. Your life is now governed by post times, the pageantry of the horses walking through the pines, the jockeys making their walk from their quarters through the crowds to the paddock to hear, "Riders up," the call to the post, the thunderous bell ringing break at the gate, and finally they are off.
You anticipate the rising crescendo of voices as the horses come down the stretch to the wire and then the silence while everybody scrambles to see if they had the winning ticket. Just to keep you focused, they replay it all over again nine, en or 11 times a day.
At the end of the day, win, lose or draw, it's a short walk to downtown to your favorite watering hole or out on Broadway until midnight or the wee hours of the morning. Then, if you can still move, you wake up early to go to the backstretch to watch the horses train and listen carefully for any tips from anyone wearing a helmet or carrying a whip because maybe, just maybe, one of these magnificent animals can help you break even for the meet.
In Saratoga Springs, during the month of August, it's not about your health or relaxing on vacation, it's - are you even? You up or down for the meet so far? Did you have the huge longshot that paid $40 in the fifth? Are you live in the Pick Five? Who do you like in the wide-open maiden on the turf in the fifth tomorrow?
I love Saratoga because it's been my home base and, for six weeks (40 days) of the best racing in the world, everybody comes to me. Don't get me wrong, it's 24/7 from opening day to the last race on Labor Day, but how many times do you get to visit, kibitz with a host of different friends, clients, family, not to mention some very unique characters every single day of the week in a fun-filled atmosphere where everybody comes to play?
At Dream Maker Racing, we try to target our horses for Saratoga, and this year, if we are lucky enough (knock on wood), and, if mother nature cooperates, will be running possibly eight horses. If the timing is right, we hope to get two starts per horse. Fortunately, everybody's ready to run and I've got my lucky tie all pressed. If everybody remembers that you're not allowed to wear shorts in the saddling paddock, we should get through without a snafu.
Oh yes, there is a dress code in Saratoga - as there should be. After all, you have some of the most important races in the stud book that can make horses worth millions if they get their nose in front at the wire.
Many of the greatest trainers, owners and horses have stepped on this hallowed ground, and, to me, are still there in spirit. This isn't a place that's been torn down and rebuilt (I still haven't been to the new Yankee stadium - I'm still pissed, as far as I'm concerned, they tore down the house that Ruth built).
This is the longest running (since 1863), most popular sports venue in the country and it's still going strong. You can just feel the legacy and the tradition surrounding the racetrack. I can almost imagine the whispers from the 200-year-old maple trees of the legends of Sunny Jim, Mack Miller, The Chief, Man o' War, Upset, Secretariat, Fourstardave and so many other great racing legends. I feel lucky that over 40 years ago we chose to live and raise our family within close proximity to the greatest, most magical and fun-for-everyone sports venue in the world.
Hope to see you there.