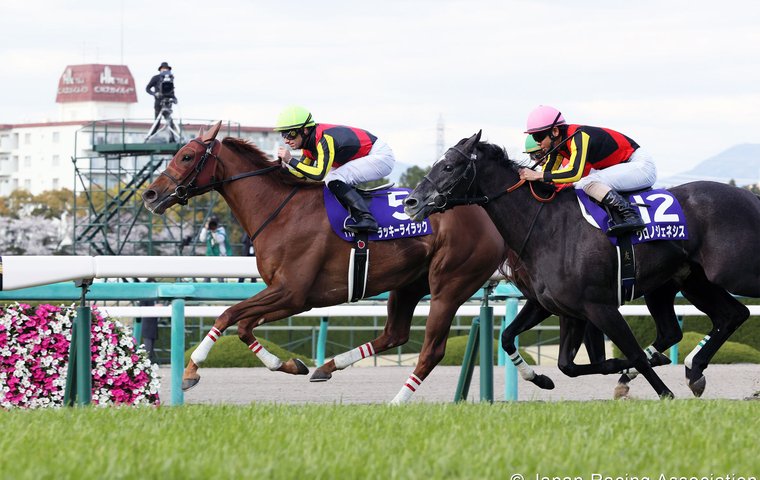 Alongside a couple of races close to home at Churchill Downs tomorrow, the Breeders' Cup 'Win and You're In' Challenge' returns to Japan on Sunday with the Takarazuka Kinen, the grand finale of the spring season at Hanshin racecourse.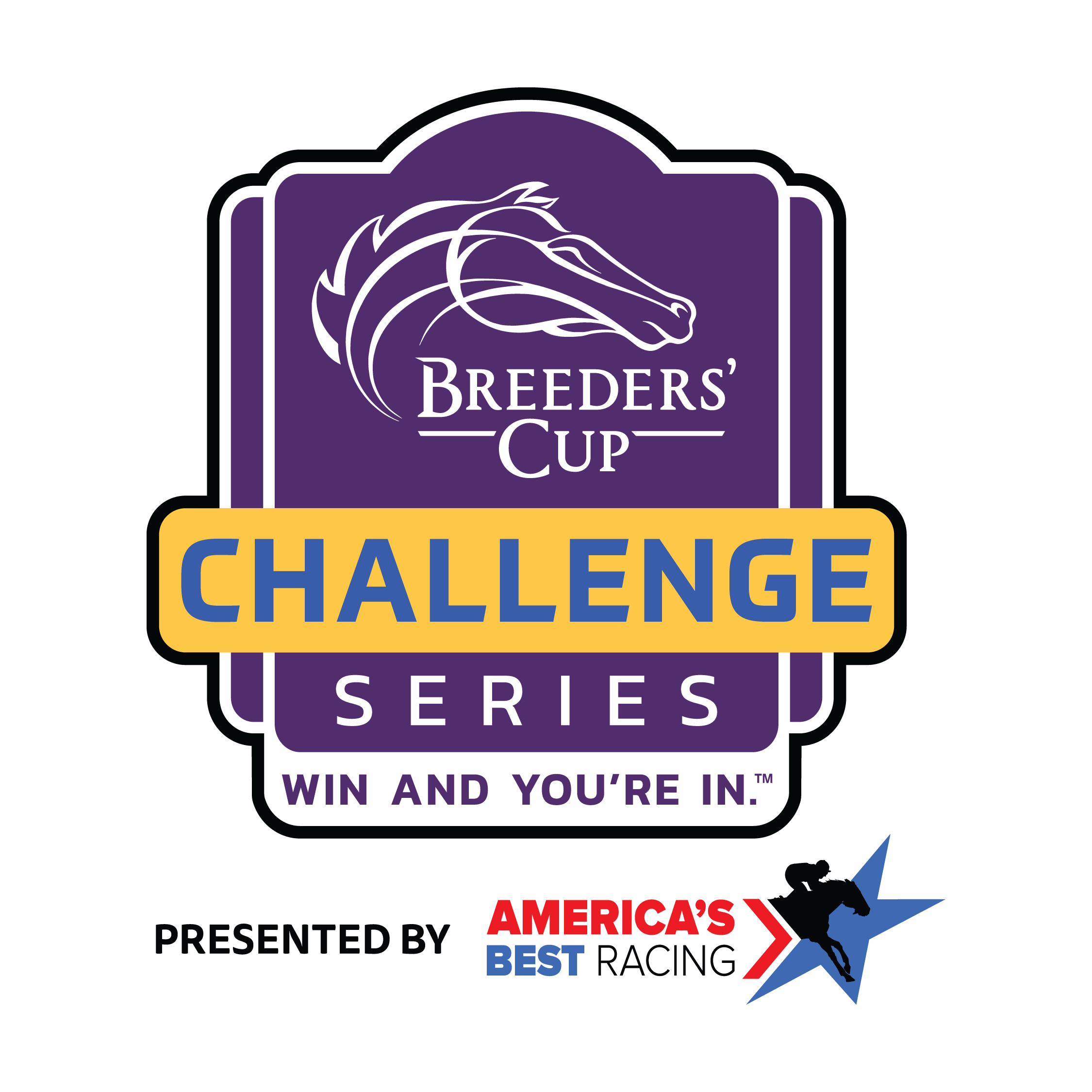 Run over 2,200 metres (1m 3f), the ¥291.4 millon (about $2.73 million) event is the last Grade 1 event on the Japan Racing Association circuit before the Sprinters Stakes kicks off the autumn campaign at the beginning of October. Three-year-olds are eligible but rarely compete in a field dominated by older horses.
The G1 is one of two 'All-Star' races on the Japanese calendar alongside the Arima Kinen (Grand Prix) in late December. As a result, the bulk of the field for both is partly composed of horses voted for by public ballot.
More than 1.4 million votes were cast ahead of the 2020 edition – but, as was the case in 2019, fan-pick number one Almond Eye (111,842 votes) is an absentee after defeat in the Yasuda Kinen. However, the next two in the list, Lucky Lilac and Saturnalia, do take their chance,
Although no winner of the race has ever competed at the Breeders' Cup, the Takarazuka Kinen's roll of honour features several equine luminaries, among them TM Opera O, formerly the world's leading all-time money earner, and the brilliant Triple Crown winner Deep Impact, before his untimely death as much of a legend in the breeding shed as he was on the racecourse.
Last year the race was won by Lys Gracieux, who went on to international fame with victory in the Cox Plate before another sparkling domestic success in the season-ending Grand Prix, the Arima Kinen, in December.
She was ridden by top Australian pilot Damian Lane, who partners Hong Kong winner Glory Vase this time around. Note well – there is rain in the forecast in the area.
Takarazuka Kinen: a bit of context
History: first run in 1960, the race is named after the city that houses Hanshin racecourse, not far from Osaka. While overseas horses have been allowed since 1997, few have taken up the challenge, though Hong Kong's Werther was a close second in 2018.
Star turn: Deep Impact (2006) – generally regarded as the greatest racehorse in Japanese history - quickened clear for a comfortable four-length victory in a race transferred to Kyoto.
Breeders' Cup Challenge
The winner will receive an automatic fees-paid berth in the Longines Breeders' Cup Turf at the two-day championships at Keeneland on November 6-7. A minimum travel allowance of $40,000 will also be provided for all starters based outside North America; the Challenge winner must already be nominated to the Breeders' Cup programme or nominated by the pre-entry deadline of October 26 to receive the rewards.
Already qualified (2): Nao Do Mais (GP Carlos Pellegrini, San Isidro, Argentina), Lord North (Prince of Wales's Stakes, Royal Ascot).
Breeders' Cup past performance
No previous winner of the Takarazuka Kinen has ever shown up at the Breeders' Cup. Two horses have already qualified for this year's championships via the Japanese route in the shape of Mozu Ascot (Classic) and Almond Eye (Filly & Mare Turf), who earned their pots with their respective victories in the February Stakes and the Victoria Mile.
Top contenders for 2020
Lucky Lilac (Mikio Matsunaga/Mirco Demuro) – only the absent Almond Eye got more votes in the poll for this race; three G1 wins include Osaka Hai on latest start (beat Chrono Genesis).
Saturnalia (Katsuhiko Sumii/Christophe Lemaire) – Classic winner in 2019 (won Satsuki Sho) and runner-up in Arima Kinen. Scored on sole outing this term in G2 Kinko Sho over 2,000 metres at Chukyo.
Glory Vase (Tomohito Ozeki/Damian Lane) – had Lucky Lilac 3½ lengths behind in impressive Hong Kong Vase victory in December but unseen since owing to abortive trip to Dubai for cancelled World Cup meeting.
Chrono Genesis (Takashi Saito/Yuichi Kitamura) – last year's Shuka Sho (fillies' St Leger) heroine was placed in all three fillies' Classics; beaten only a neck by Lucky Lilac from wide gate in Osaka Hai.
What they say
Masahiro Otake, trainer of Blast Onepiece: "This has been his target race since his last run. In his last piece of work on the woodchip course, he showed good speed and his breathing is fine too. His hindquarters are stronger now. With the extra furlong in the race this time, he should be able to get a good position from the start. He's got stamina and can handle the wet."
Takashi Saito, trainer of Chrono Genesis: "She's in good shape, relaxed, and all seems fine with her. She's won over 2,200 meters at Kyoto, and she finished second recently at Hanshin, so the distance is good for her. Even in the wet, I wouldn't be worried as she always gives it her all."
Tomohito Ozeki, trainer of Glory Vase: "The jockey's been riding the horse and putting him through his training as if it was a real race situation. This is the longest it's been between races for him, but the horse looks good and finds a good rhythm when asked. It'll be his first time at Hanshin, but he's handled Chukyo all right, which is another course with a slope. Hopefully the ground will be good."
Mikio Matsunaga, trainer of Lucky Lilac: "She's just as I would expect, and I think she's still getting stronger. She just looks better all round, the way she has developed. While it won't be an easy race, hopefully she'll get a good start and get to take up a good position. I'm not worried about the going, as she won the Artemis Stakes in the rain, but firm ground would be better. With the condition she's in, I'm looking forward to the race."
Christophe Lemaire, rider of Saturnalia: "He's become more mature and is relaxed and easy to ride. At the same time, his responses are good and his footwork is quick. I feel good about him. The Takarazuka Kinen can be a difficult race, particularly between the third and fourth corners, so I'll need to think about our position then. He hasn't quite shown his top potential, so I hope that can change this time."