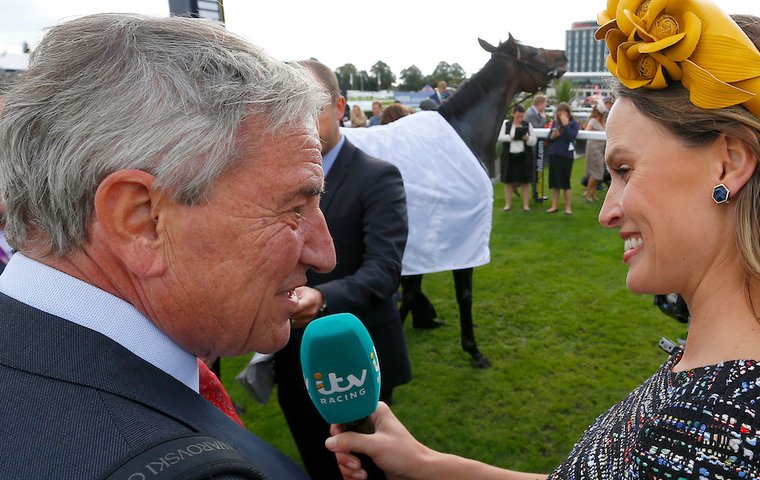 Dual Derby-winning trainer Luca Cumani retired at the end of last year after a 43-year career.

One of the most respected figures in British racing, the son of champion Italian trainer Sergio Cumani moved to Newmarket in his early 20s to work for Henry Cecil before moving out on his own in 1976 at Bedford House in Newmarket. He went on to train a multitude of high-profile horses, among them seven European Classic winners, highlighted by Derby victors Kahyasi (1988) and High-Rise (1998).

Revered as an international-racing pioneer, Cumani has saddled notable winners on four continents, among them Barathea, who won the Breeders' Cup Mile in 1994, Japan Cup hero Alkaased and renowned globetrotters Falbrav and Presvis. He trained G1 winners in 11 different countries altogether, first coming to international prominence via Tolomeo's victory in the Arlington Million in 1983.

Now 70, Cumani runs Fittocks Stud in Newmarket alongside his wife, Sara.

1. Who do you believe is the most important figure in the history of racing around the world?
As an Italian, who would you expect me to say? What Federico Tesio achieved in his lifetime was remarkable – especially as he was owner, trainer and breeder of all those horses [among them 22 Derby Italiano winners, headed by unbeaten champion Nearco; Tesio died just before the debut of his masterpiece, the great Ribot]. It is hard to think of a more influential figure; he influenced the breed worldwide.
2. Which is your favourite venue and race (anywhere in the world)?
For the race, I'd have to say the Derby at Epsom. Winning the Derby is still what every aspiring trainer, jockey, owner or breeder dreams of. I think it's still the number one race everybody wants to win.
The venue is more difficult because the world is a big place so I have four answers. In England, I cannot split Royal Ascot and York. Everybody around the world knows Royal Ascot but York is also unique.
Abroad it is Santa Anita – when they get the surface right – and Flemington, despite all our near misses in the Melbourne Cup! It is the biggest racing event in the world, and it's fantastic to witness the enthusiasm and anticipation for the whole of Australia. Santa Anita is a wonderful setting: the weather's always glorious and the backdrop of mountains is spectacular.
3. What is your fondest memory in racing?
I'm lucky enough to have so many wonderful memories, but if I must pick one it's my first Derby with Kahyasi (see video below). He was the Aga Khan's second string and when you're considered the underdog, there's more satisfaction when you win – though I've always tried not to consider myself the underdog. You have to be positive in this game.
Winning my first race as an amateur rider aged 13 at Treviso was also something I'll never forget, and obviously the first winner with my name in the trainers' column, which was the Duke of York Stakes in 1976 with a strangely named horse called Three Legs.
4. What do you see as the biggest challenge racing faces today?
Staffing levels are the biggest problem for training yards – we are definitely near crisis point – and that is directly related to the funding of racing [in England]. Obviously the ability of trainers to look after their staff more is related to the amount of money they have at their disposal, whether that pays for free time because they can employ more people, or housing, all things that cost money. The money's got to come from somewhere, so we're talking about prize money and it all gets passed down.
It is really very difficult to recruit and retain staff given the amount of work we ask them to do and the amount of money we pay them. As in anything, you get what you pay for.
5. If you could change one thing in racing, what would it be?
I would kill the whip issue in one stroke. It's been going on for far too long and attracts negative publicity; it's to kill it off by making the jockeys responsible for it because they're the only ones who can change it.
The only answer is harsher punishment for jockeys who break the rules: the first time they break it, they get a one-month suspension; the second time, they get two months; the third time, three months. They'd soon stop doing it, that's for sure. At the moment the punishment is not a sufficient deterrent but it would be absolutely unjust to punish the owner, trainer and staff who look after the horse [via disqualification] because they haven't broken the rules. According to natural justice, you never condemn an innocent man.