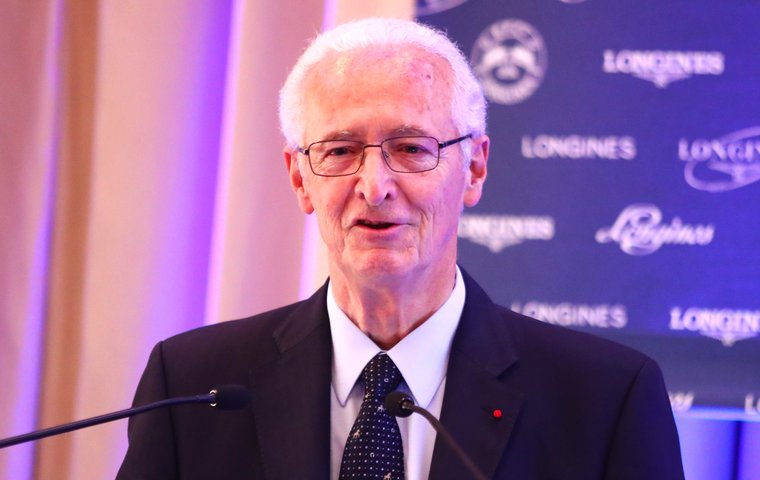 Louis Romanet has been at the forefront of French racing administration for five decades. The third generation of his family to head up the governing body, he became director general of the Societe d'Encouragement in 1986 before his appointment to a similar position at France-Galop in 1998, which he held until his retirement from that organisation in 2007.

He has been chairman of the International Federation of Horseracing Authorities (IFHA) since its creation in 1994. He is an ardent campaigner for the outlawing of performance-enhancing drugs worldwide and for global harmonisation of rules that affect racing on a daily basis.

Who do you think is the most important figure in the history of racing around the world?
It depends on whether you are looking at the racing and breeding side or the administration side. A man who combined both and did so much for developing international racing was the great French owner-breeder Marcel Boussac. My father (Jean Romanet) worked with him for many years, and together they created the International Conference. Marcel Boussac was the leading owner in England and France in the 1950s.
Which is your favourite venue and race (anywhere in the world)?
ParisLongchamp is my favourite venue. For me, it is the most important racecourse in Europe and probably the world. Longchamp is a beautiful course, situated in the heart of Paris. It is the flagship of French racing, and of course, world-famous for staging the Prix de l'Arc de Triomphe, which was created by my grandfather (Rene Romanet) and run for the first time in 1920. Naturally, my favourite race is the Arc.
What is your fondest memory in racing?
The most impressive race I have seen in my life was the 1965 Prix de l'Arc de Triomphe, won by Sea Bird, who proved himself a great champion. He won that day by six lengths, beating a vintage generation. It was a magnificent display of his superiority (see video below, which has no commentary). He beat Reliance, who had won the Prix du Jockey Club and the Grand Prix de Paris, and others behind him included a Washington International winner and the top horse from Russia. It was truly international.
It was also a memorable occasion because it was the last day that the old grandstand of that time was still in existence. Later that evening, only hours after the Arc, a demolition crew moved in and it was totally destroyed. Under the guidance of my father and Marcel Boussac, a new structure was in place when the course reopened only months later, in April 1966.
What is the biggest challenge facing racing today?
The biggest challenge is getting new people to the races, engaging the new generation in our sport. We have to find new ideas, and racing needs a lot of promotion. We currently have generations who have loyally followed racing but who are getting older and leaving the game. In France, we have the added challenge (and it has happened in some other countries, as well) of contending with sports betting, which is taking part of the market that horse racing previously dominated. We really need to work hard to attract a new generation.
If you could change one thing in racing, what would it be?
I would like to see IFHA, which I am chairing, become a decision-making federation, like other sports federations throughout the world. Currently, we are just in fact recommending, encouraging harmonisation, best practice etc. We do not have the power to implement our recommendations.
For example, we would like to stop medication worldwide in racing. It is fact that we currently have different rules in different countries. We need one body responsible globally, and, if we could appoint and recognise that one body, it would be a big change. Racing needs the same whip rules, the same rules on interference, the same rules on medication. Ideally, we would have total harmonisation in all countries.
Frankly, I don't think we can do it. Unfortunately, we are not an Olympic sport.