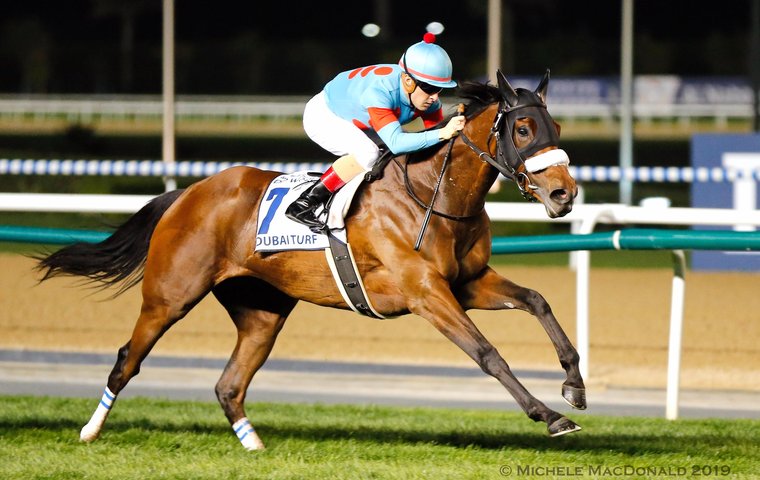 Almond Eye's victory in the Dubai Turf last Saturday not only confirmed her as one of the most exciting talents in racing anywhere in the world, it also underlined the extraordinary impact her sire is making at the start of what is just his third season with runners.

TRC SIRE OF THE WEEK: LORD KANALOA
After just 78 runners in Group and Graded races, the Japanese stallion sensation LORD KANALOA (+4pts, #10 from #13) can already be rated one of the best ten sires in the world – according to the TRC Global Rankings. This week, he bolstered his record via another strike from G1 Dubai Turf winner Almond Eye, last year's brilliant G1 Japan Cup winner. He now has 1023pts.
No stallion has made a faster start to his career than the mighty Frankel, who reached the top ten on August 20, 2017, after just 61 starters in Group and Graded races. Since Frankel is probably the best horse to have raced in the last 30 years, it is fitting he should have accomplished this feat (granted outstanding mares, of course) because the racing merit of a male horse is correlated with the average ratings of its progeny, across all stallions who enter stud (no doubt genetic potency drives this relationship to some extent, but the quality of mares confounds the relationship causally – better racehorses attract better mares, whatever the racehorse's genetic potential).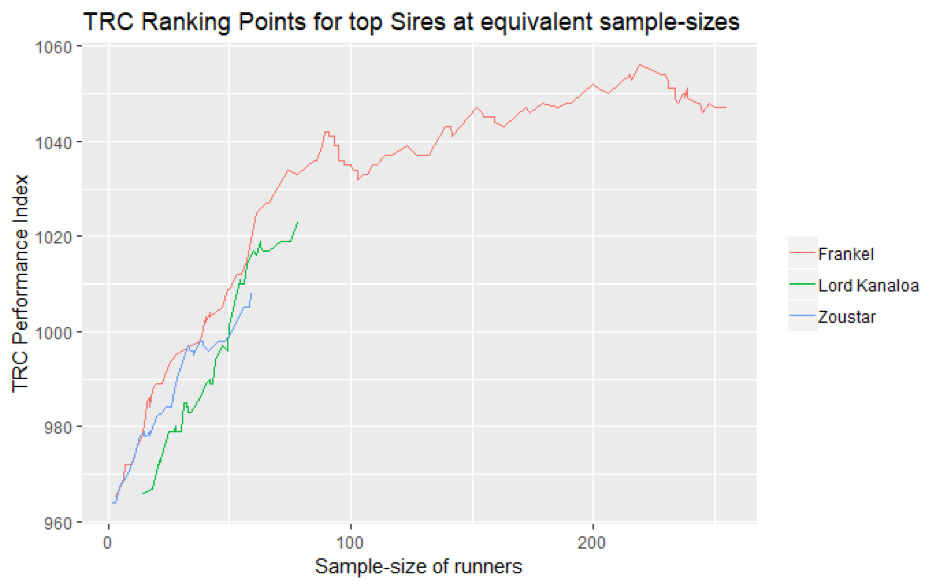 Whatever the underlying factors, Frankel's results – displayed as the red line – were better than those of Lord Kanaloa and another stallion who has impressed early, world #34 Zoustar.
As second look at Lord Kanaloa's trajectory, however, shows why it is so interesting to keep an eye on him for the remainder of 2019 – the gradient suggests it may cross Frankel's series after 100 runners.
Extensive research of the results of every stallion in our dataset since our rankings began reveals the pleasing result that the probability of observing a higher or lower point score one year later is almost exactly 50 percent. This is very much the ambition of the maths, but for stallions at the beginning of their career, there is more variance attached to our predictions. In order to accurately capture the true power rating of a stallion as soon as possible, the algorithm carefully tries to promote stallions as fast as possible, while trying to separate bad bets from good bets.
This is the idea of an 'ageing' curve – competitors tend to improve fast to begin with, then the rate of their improvement slows to a halt before an inevitable decline begins later on. The trick is to know what the length of a peak is for jockeys, owners, trainers and sires and make good predictions based on this.
What we do not and cannot take into account is interference in the natural evolution of competitive strength caused by the environment. Jockeys get sacked or promoted, owners get richer or lose interest, trainers receive fluctuating patronage while their string may experience volatile health, sires go in and out of fashion, shuttle or are retired or die.
There are no guarantees of anything, in short, but the signs are promising surrounding Lord Kanaloa whose details can be considered here and here and here.
Here is a list of his results in chronological order, with winners highlighted: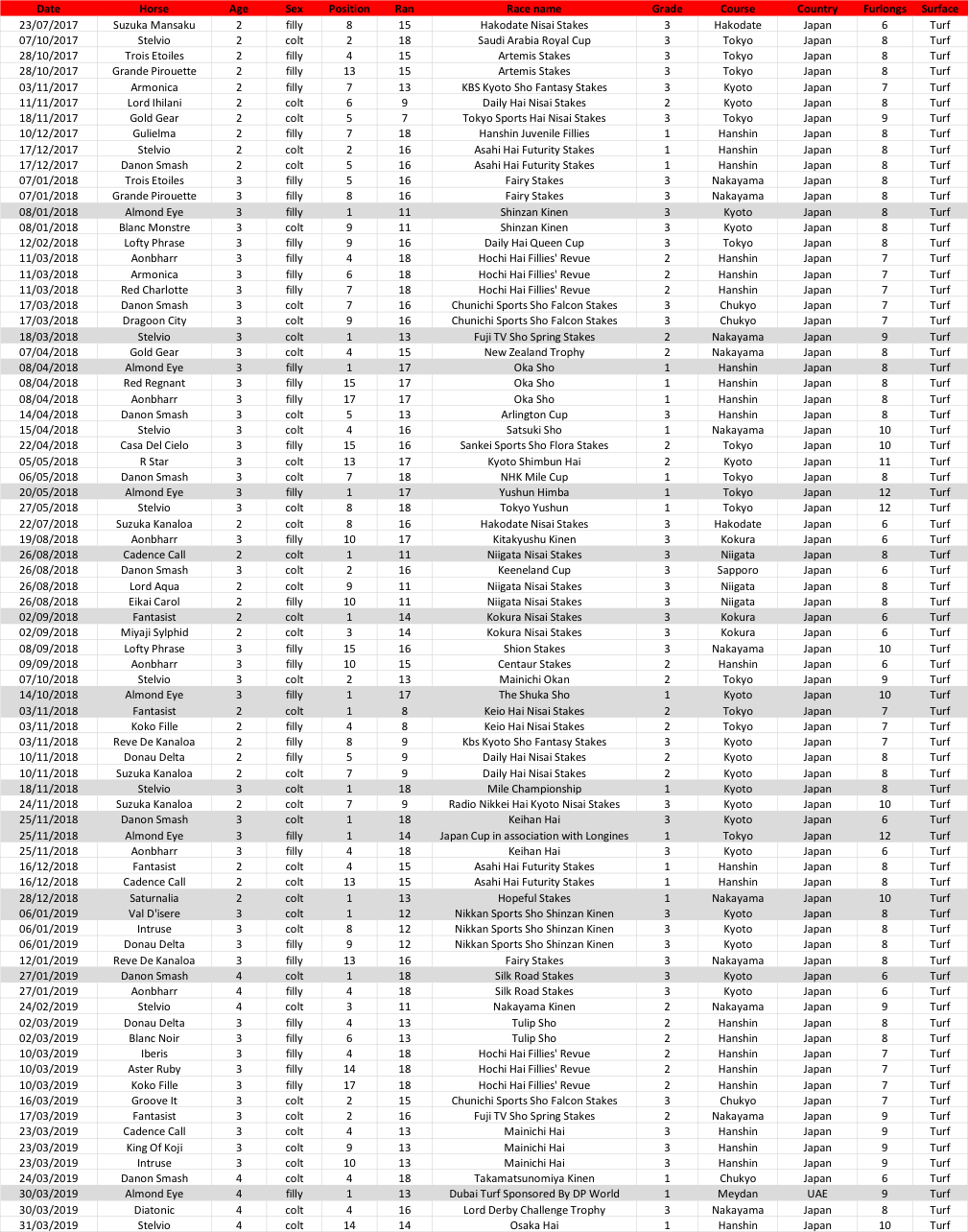 Click here for a list of all last week's biggest TRC Global Rankings points gainers.
Click here for a list of all the week's Group and Graded winners