I've known racehorse trainer Jeremiah O'Dwyer for over a decade. He rode occasionally for me when I trained back in the UK. An affable, smiling young guy with a soft Irish accent, he was languid and tall, and so skinny even other jockeys looked on in amazement.

A native of Tipperary, he grew up around ponies. My son [U.S.-based rider Jack Gilligan] always said he was going to be a jockey. Jerry didn't. He didn't know what he was going to do, but he liked horses, so he went to the Irish Racing School and, after graduation, he was apprenticed to trainer David Hanley.
Within a year, he was riding races and having the odd winner. And then his trainer left, for America.
Not long after, O'Dwyer headed to England, to Newmarket. He rode more winners there, and hung out with his good pal John Ennis (also a trainer Stateside now). Over half a decade, he rode a little over 100 winners.
By this time though, John Ennis, recently moved to the States, persuaded his friend to pack his bags once more.
He flew into Lexington, Kentucky, got a job with Al Stall Jr, and learned about racing Stateside. He went to Saratoga for a summer, prepped breeze-up 2-year-olds in Florida in the winter - and wondered about what he might do.
He thought about race-riding Stateside, got so far as being booked for one at Kentucky Downs, which meant sweating his 5ft 10in body down to an unholy weight. He put on his sweat-suit, went out the front door, jogged about 200 yards, stopped, turned around, and went back in.
There was a voice in his head, he said, and he decided to listen to it.
Maybe he could be a bloodstock agent, he thought, or maybe prep breezers, or maybe train? He didn't sweat it, he said. He was enjoying the journey. He settled eventually on training.
I remember his first winner in North America. I was there, so was my son Jack - he was riding it. O'Dwyer was nowhere to be seen, though. Apparently, he was in McCarthy's Irish bar in downtown Lexington watching the hurling from back home.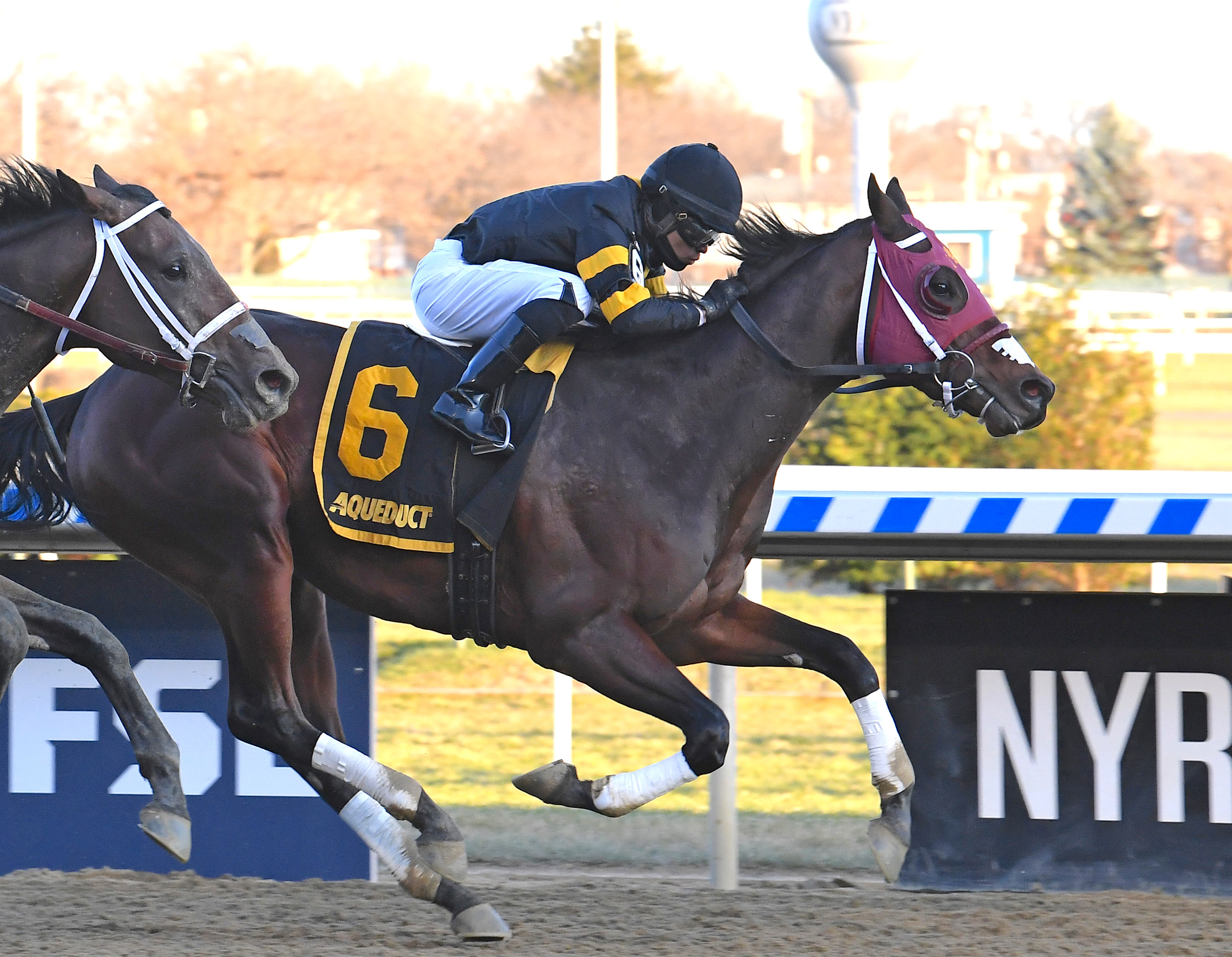 Aleutian Queen was backed down to favorite before the off and won cozily. It was Jack's first winner in North America too. That was at Belterra Park in late summer 2014.
Trainers don't rack up wins as quickly as jockeys generally. It took a few years for business to take off. But last year he found a good filly in Needs Supervision. She won a couple of stakes. And in 2019, he found a good colt in Shotski, who won the G2 Remsen Stakes at Aqueduct recently.
That was a big step up, a Grade 2, a horse possibly on the Derby trail.
I said that must have been a big day for him. "Oh, it was," he said, and I heard emotion in his voice. I knew what it meant to him. I remember my first big win still, what it meant.
It isn't an easy road to travel. He was 28 and 122lbs when I first knew him. He had already been on the road a while by then, had already emigrated once. He is 38 and 132lbs now – more slim than skinny now. And still affable, and friendly. I doubt O'Dwyer has lost too many friends along his road, a road he says he has enjoyed throughout. But I knew from his voice, when I asked him about that win, that it said something for him.
I ask him about Shotski, about the Derby trail, how much of a thing is that at this time? He said, of course it was there, in his mind. The Lecomte Stakes at Fair Grounds (January 18), or the Withers Stakes back at Aqueduct (February 1) are the next targets. He said he would see, see what Shotski told him. He said when he saw him in the paddock before the Remsen, when he saw the horse's eye, his demeanor, saw how his confidence had grown, that it made him confident the horse would run well.
He is a horseman, O'Dwyer. He comes from a country that grows horsemen like Jimmy Carter grows peanuts. He is a good horseman. I knew when I first saw him training how he was with his horses, how his barn was. Quiet, clean, organized, the horses happy, their coats shining. I thought then he would be good.
He says he lets the horses guide him. They tell him, and he listens and plans accordingly. He knows when to ease off, and when to push on. The good horsemen can hear the horses talking. Jerry listens to his horses, and Shotski hasn't lied to him yet.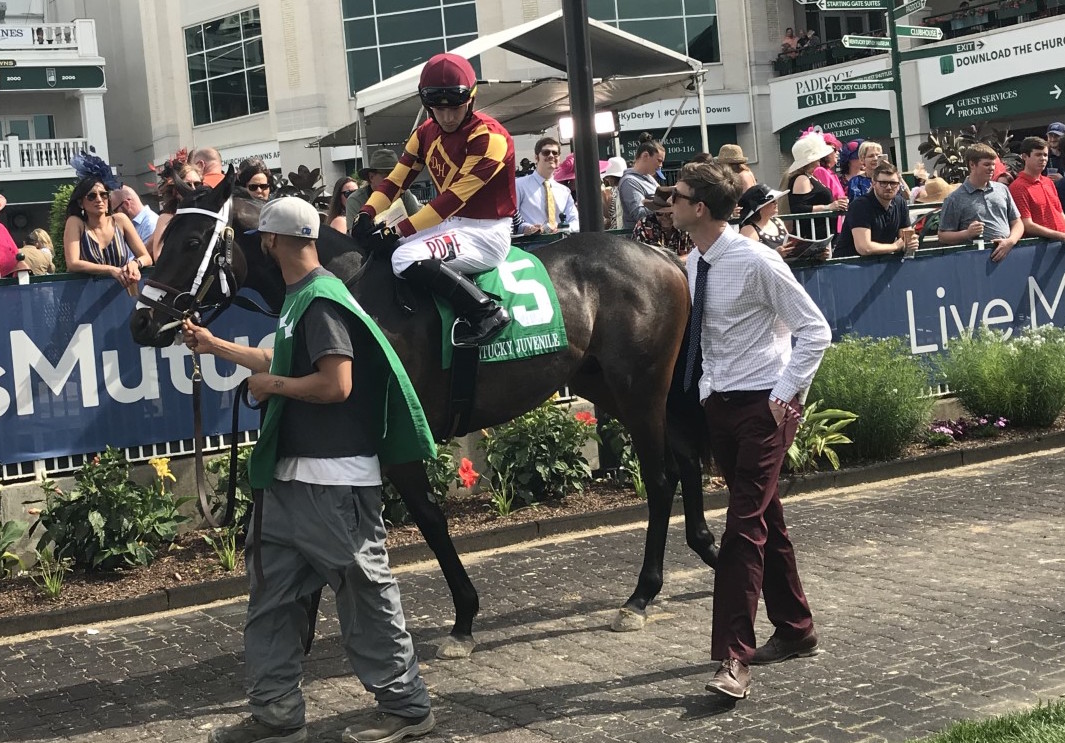 He found his career here in the U.S. He found Alison, his wife, here. He found Shotski here, on a farm in Florida, bought privately. He found them all here, in the States. It took a while, it was a long journey, but he found what he was looking for, a long way from Tipperary.
I asked David Hanley, now general manager of Winstar Farm, about O'Dwyer, back in the day, back home, when Hanley trained, and O'Dwyer was his apprentice. He was always very focused and hardworking, said Hanley, very calm and quiet with the horses, and he had good hands. He rode some of Hanley's best horses in their breezes. His first winner was for Hanley, in a stakes race. That may be unique? He even rode future Eclipse Award winner Golden Apples in her first race for Hanley.
I don't know if Shotski will be his Derby horse, neither does O'Dwyer. He's waiting for the horse to tell him. But I think he will have more good horses. I think he will build a career. I think his owners will like him. I think his horses and staff will like him, and I know his wife dotes on him.
O'Dwyer was winning at 18 percent last year. He is doing well because he is good. But I didn't write about him because of that. I wanted to write about him because he is nice. They don't all finish last.