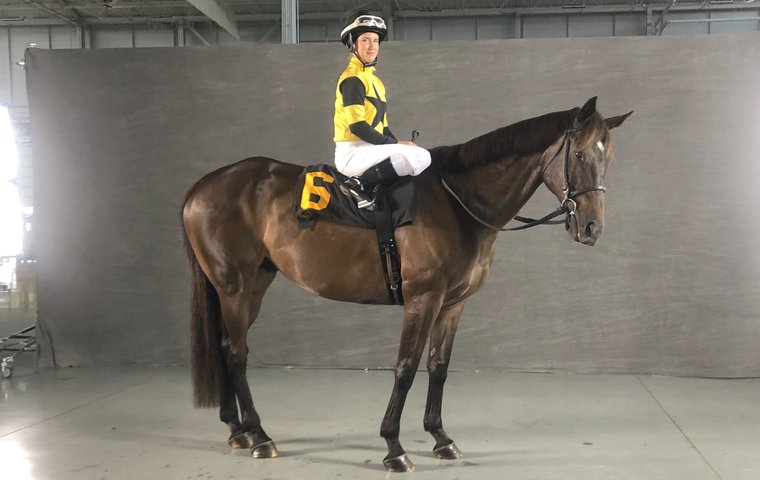 Whenever a 'Kentucky racehorse' appears in a movie or on television, it is almost a reflex for horse people to wonder if it's actually a Thoroughbred.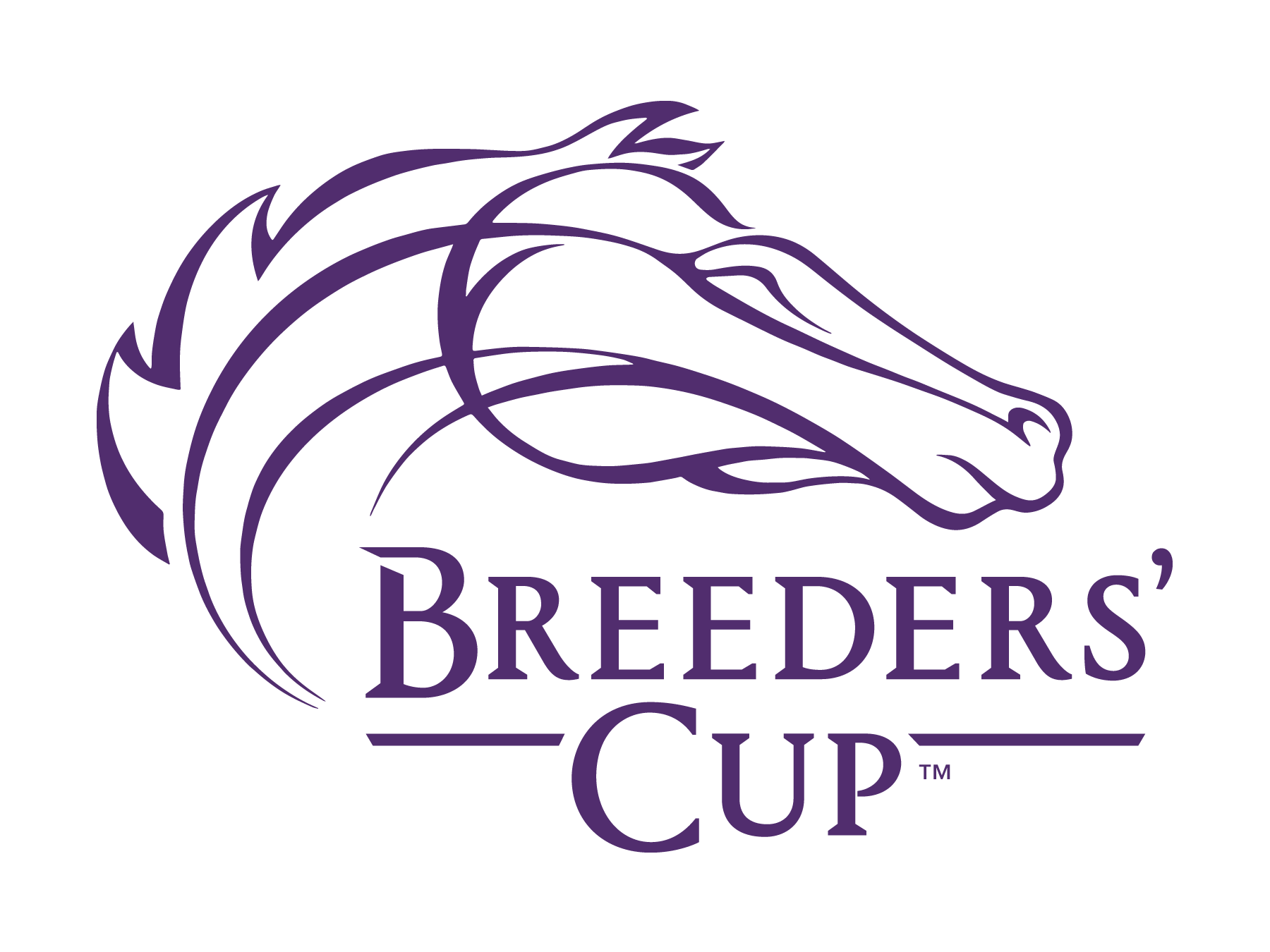 Ahead of the Breeders' Cup World Championships, one of its new sponsors, Big Ass Fans, debuted its first nationwide commercial this summer during NBC's Breeders' Cup Challenge Series. In the case of this particular ad — which shows a horse and jockey under a big fan in a warehouse — the answer is a resounding yes.
As of this year, Big Ass Fans is the name-in-title sponsor of the $1 million Breeders' Cup Dirt Mile. The pearl-clutching set need not fear about the company's name in the commercial, as the words Big Fans are used, with the company logo of a donkey getting the rest of the point across.
For the commercial, the production company wanted a real racehorse as its star and brought in Jen Roytz, the executive director of the Retired Racehorse Project (RRP), to help with logistics and expertise.
"They had a commercial concept where they wanted a racehorse in their warehouse," said Roytz. "The concept centered around tying in their product line with racing, since so much of their technology is used in agricultural situations. Ultimately, they wanted a horse who looked bold and confident and had that look of eagles.
"Once I talked with the production company about what their vision was, I told them some of the RRP graduates would be well suited for this. They are Thoroughbreds, they were racehorses, and they have seen a lot because they have been exposed to so much."
Star of the show
Enter ten-year-old Called To Serve, the 2015 RRP Thoroughbred Makeover Dressage Champion. The gelding goes by Nixon these days and is owned by Dr Carleigh Fedorka, who has a PhD in veterinary science and routinely retrains Off Track Thoroughbreds.
By Afleet Alex, Called To Serve was a $290,000 Keeneland September yearling sales graduate who went on to earn $493,742 on the track. Known for being temperamental, Called To Serve's biggest victory came in the 2012 G3 Discovery Handicap at Aqueduct. He followed that up by winning the Broad Brush Stakes at Laurel Park before finishing third behind Game On Dude in the G1 Santa Anita Handicap the following March for owner Marc Ferrell.
Called To Serve was sold in July 2014 for $40,000 at the Fasig-Tipton Selected Horses of Racing Age sale. When Ferrell saw his former Graded stakes winner running for a $5,000 tag at Sunland Park in March 2015, he claimed him back and promptly retired him. That is when he came in to Fedorka's life, and she has routinely chronicled their journey together.
"Nixon is the emblem for what we do with retraining," said Fedorka. "He sold really well, he raced really well, he retired sound and ready to go simply because his previous owners cared about him, and now he's a really good sport horse.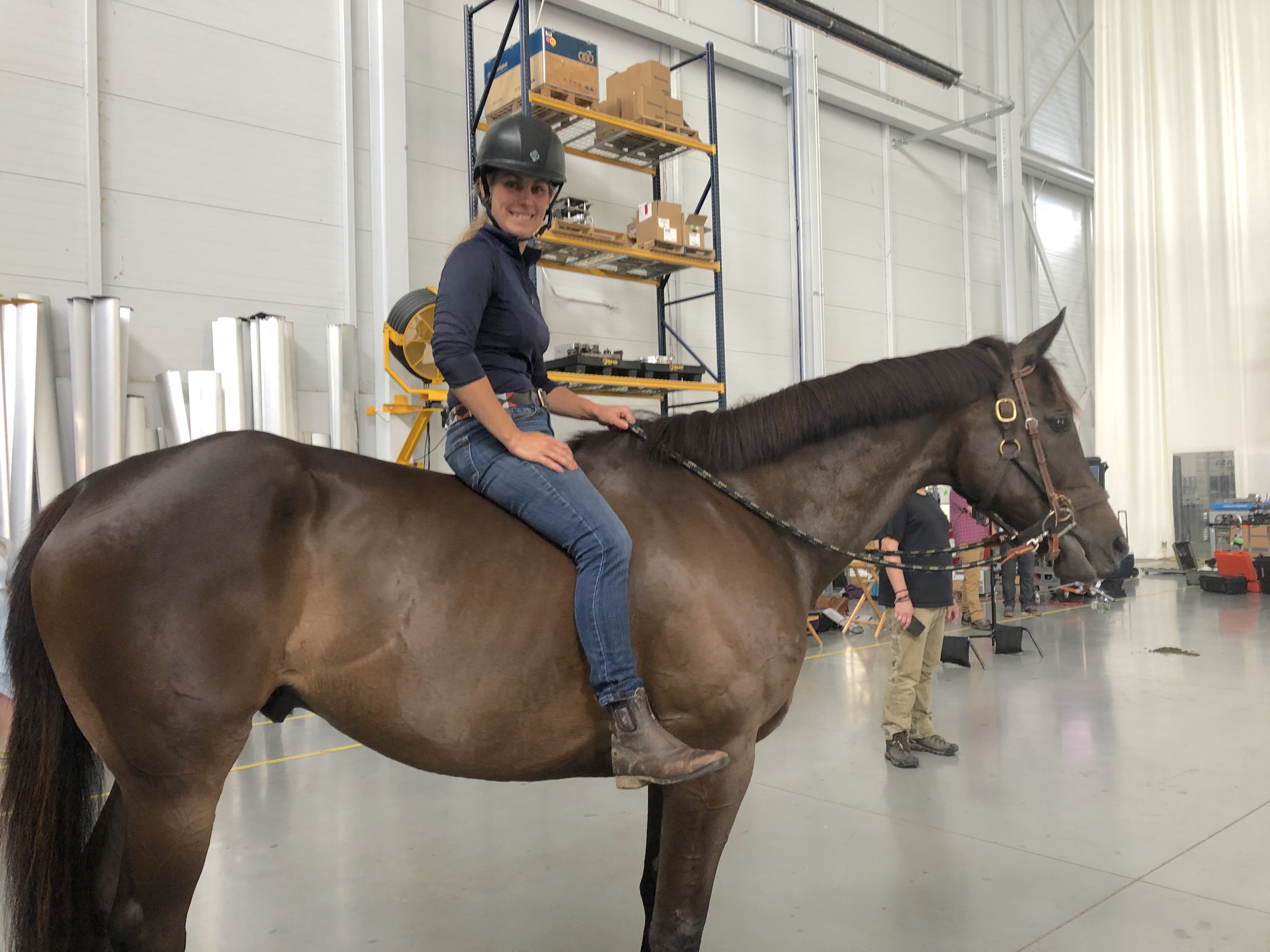 "Good racehorses can be good sport horses. You don't have to be a terrible racehorse to be a good sport horse. You don't have to sell poorly to go into retraining. You can benefit the breeder, you can benefit the race owner and still be an amazing sport horse and benefit the second-career owner."
The fact he is opinionated hasn't changed, and Fedorka is the first to admit Nixon is not always the easiest horse. That said, he did meet all the criteria for the commercial, and he ultimately won the horsey casting call.
"They wanted it to be a relatively fit Thoroughbred; the horse had to be sane enough to film within the warehouse, which is actually pretty daunting; and, in addition, for safety, the horse had to be barefoot," said Fedorka. "The warehouse is cement, and they didn't want a horse sliding on it. I have several Thoroughbreds who could have handled the warehouse and who are beautiful, but only one of my horses is barefoot: Nixon."
In addition to not being shod, Nixon also had something else going for him. While he might not always love to train, he has never met a camera he doesn't like.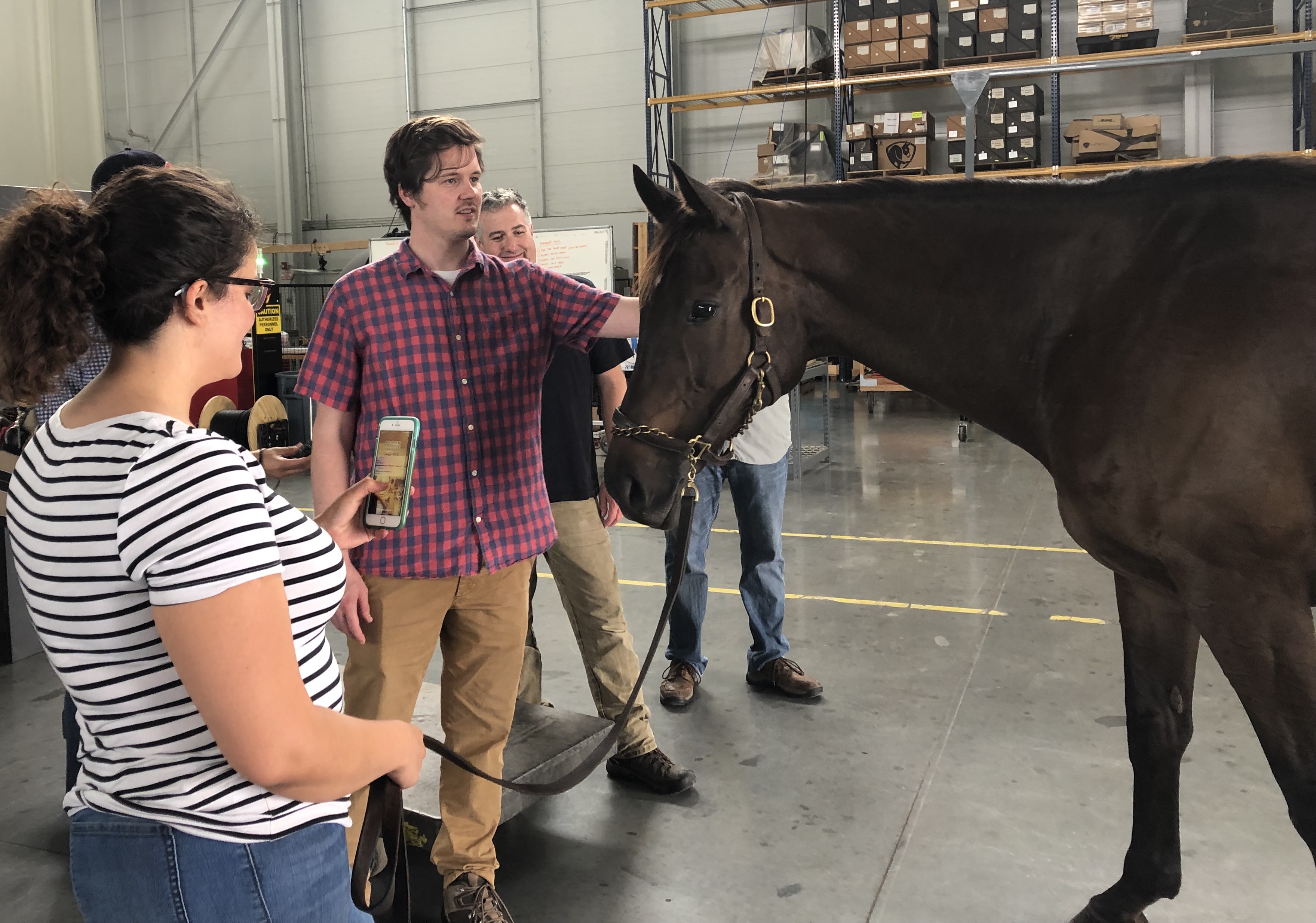 "He has a reputation, and he is a bit of a nightmare to work around, but the thing about Nixon is that he does the opposite of what you expect," said Fedorka. "He's fearless, and he's overly confident. So even though he is a bit of a hot horse to ride, I knew having someone sitting on him at the walk in a warehouse wouldn't phase him at all.
"He loves attention. He knows when a camera is on him. He finds his angles, and he turns it on. He's done numerous photo shoots, and he's been on a television show about him winning at the RRP. That horse is the biggest ham I have ever seen in my entire life. He might not be the most naturally well behaved, per se, but if you put a camera on him, his ears go up, his neck comes up, and he stares it down."
Behind the scenes
While a concept is all well and good, everyone connected with the project wanted to make sure all of the participants were safe. Happily, everything went fairly smoothly, especially considering the fact that horses were involved.
"We made sure we had a veterinarian on site at all times, just in case, and we had a second horse that we could use if we needed to," said Roytz. "In addition to making sure the horses weren't wearing shoes, we made sure the floor was clear, and we did test runs. We ended up not needing to use him, but multiple Graded stakes winner Tower Of Texas was the understudy, thanks to the Thoroughbred Aftercare Alliance-accredited Maker's Mark Secretariat Center.
"For both of these horses, this was nothing. Neither of them turned a hair. It's such a testament to Thoroughbreds, especially ones that go on to sport horse careers because they have shipped everywhere, and they have walked in and out of all kinds of barns, arenas and facilities. It was a great way to showcase Thoroughbreds and all the things they can do after racing."
The day before the shoot, when Fedorka took Nixon to the warehouse to let him take in his new assignment, he thrived.
"He was great within the warehouse," she said. "It was actually a pretty intense set-up. They had craft services, they had cameras on tracks, and they had cameras up on cranes, so there was a lot for a horse to look at within the warehouse, not to mention the unusual aspect of being inside a warehouse.
"They eventually asked me to get on him, just to make sure that their shot was going to be correct with a jockey sitting on him. He was absolutely perfect that day, and the film crew loved him. He loved the fact that cameras were on him from every angle."
Having handled the test run in stride, the green light was given for Nixon to star in the commercial (see video above), along with jockey Megan Fadlovich.
"We came back the next day, and the minute they put the exercise saddle on him, he grew about seven inches," said Fedorka. "Then, when the jockey got on him, he got even bigger. So, we had to work through some of that for the actual shoot. He was pretty pumped up at first and thought he was going back to the track, but he worked through it. It was quite fun — besides the fact it took nine hours to do a 30-second commercial, but that's showbiz.
"A lot of the production crew had never been around horses. At first, they were petrified of Nixon, but by the end they got a group picture with him and were excited. He just snuggled with them. They said he was the best animal they had worked with. They were so surprised he had won half a million dollars and used to be such a crazy racehorse. I think we made some fans just within the film crew."