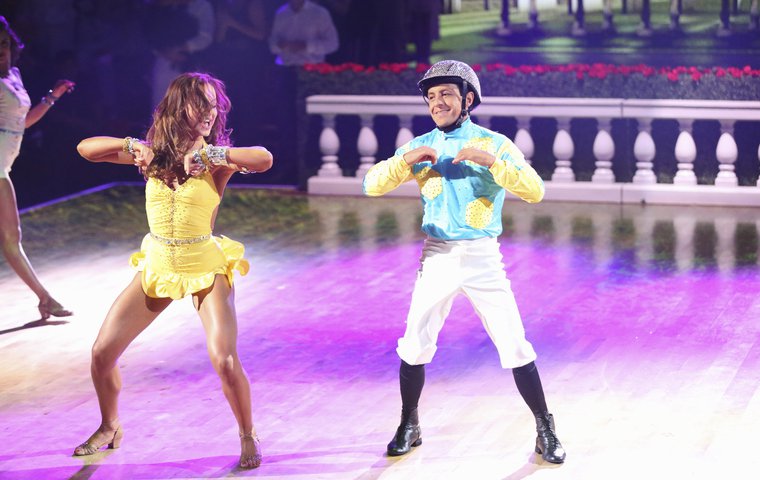 It took the Thoroughbred racing industry 37 years to welcome another Triple Crown winner. Yet for the key people behind him – the owner, the trainer, the jockey – it was something they had waited for their entire lives.

Ever since that unforgettable June 2015 day when American Pharoah captured the Belmont Stakes and became the long-awaited 12th Triple Crown winner, life has not been the same for his connections. Owner Ahmed Zayat and his family, trainer Bob Baffert and jockey Victor Espinoza are now part of racing royalty. For decades to come, they will be remembered with the same reverence and fondness given past Triple Crown winners such as Penny Chenery, "Sunny Jim" Fitzsimmons and Steve Cauthen.
"When I crossed the finish line in the Belmont Stakes, it changed everything in my life," Espinoza said.
For Team American Pharoah, as they approach the anniversary of their colt's historic and career-ending Grand Slam victory in the Breeders' Cup Classic, there has been an overflowing amount of emotion in the past 16 months since last year's Belmont Stakes.
They have felt pride and euphoria and been the recipients of new-found fame. Yet there has also been some personal tragedy as well as stress, disagreements and a rift that nearly cost Espinoza the mount on American Pharoah and has left some residual bitterness.
The rise of Victor Espinoza
The biggest change to date has involved the 44-year-old Espinoza. Since 2014, when he rode Horse of the Year California Chrome and hopped aboard American Pharoah for the first time, his career has skyrocketed.
From 2008 to 2013, he was no higher than 19th on the national earnings list. But he finished eighth in 2014 and then in 2015 he was sixth with $15,667,413, his third-highest total in a career that dates back to 1993, off just 495 mounts. Yet in those other two years when he eclipsed that figure, he had more than double the rides he accumulated last year ($16.1 million, 1,285 mounts in 2006; $15.9 million, 1,336 mounts in 2004).
This year has been another unqualified success for him. Through the return of California Chrome, who won the $10 million Dubai World Cup in March and is the heavy favorite to win the $6 million Breeders' Cup Classic, he has already bankrolled $9,771,561 in earnings through Oct. 9 with just 260 mounts.
In a clear sign of his new status among elite riders, on Oct. 1 at Santa Anita he posted a trio of Grade 1 wins aboard Gormley (FrontRunner), California Chrome (Awesome Again) and Stellar Wind (Zenyatta) and will ride those horses back in Breeders' Cup races worth a combined $10 million next month.
"After the Triple Crown, Victor was a different guy," Baffert said. "He was so much tougher and confident. It made him a better rider. He was a good rider to begin with, but American Pharoah made him a big money rider. Before you would go to Gary Stevens or 'Big Money' Mike Smith for a big ride. He used to be the guy who would get taken off before the big race and he had a chip on his shoulder about that. Now he's that guy getting the big horses. It took a horse like American Pharoah to make him that guy."
Financial rewards and celebrity
The fame of riding a Triple Crown winner also garnered Espinoza a slew of promotional requests and made him acutely aware of the revenue his association with American Pharoah could net him.
He signed an exclusive contract with Steiner Sports Marketing and Memorabilia for autographed items and appearances. He also gained mainstream attention for appearing on ABC Television's Dancing with the Stars during its fall 2015 season.
He debuted on the dance competition show on Sept. 14, doing a salsa while attired in Zayat Stables' silks, but was voted off the program in its second week on Sept 22.
"It was a lot or work," said Espinoza, who failed on bids for Triple Crown sweeps aboard War Emblem (2002), for Baffert, and California Chrome (2014). "There was a time when I was so tired with Dancing with the Stars and other commitments that I couldn't enjoy what was going on. I couldn't sleep. I'd get a few hours of sleep a day. It was that way for about three months, but as I think back it was worth it. It was a lot of fun."
Pressure from 'the owners'
Espinoza also said that the post-Triple Crown days were difficult for him because of pressure that he claimed came from "the owners" and threats that he would be taken off American Pharoah.
"The pressure in riding American Pharoah was different than the pressure I feel on California Chrome," Espinoza said. "There's a big difference. In the Kentucky Derby (with American Pharoah) there was no pressure. In the Preakness there was no pressure. About a week before the Belmont I started getting pressure from the owners and it continued after the Triple Crown. It was a very stressful time. My Triple Crown experience was completely turned around from the other two tries. Day to day, I didn't know what was going to happen.
"I never had any pressure from Bob Baffert and that helped me," he added. "When I felt pressure from the owners, that's when Bob would come in and really support me and help me get through the stress from the owners. A lot of the time they wanted to take me off the horse if I didn't do this or that and Baffert helped me a lot. He never created pressure for me and helped me to try and ignore the pressure I was feeling.
"It felt like I was under a microscope and it's not easy to ride a horse when you feel that way."
Baffert: 'Victor was getting greedy'
Both Baffert and Zayat had completely different takes from Espinoza on those events. Baffert said he was the one who considered making a jockey switch to Mike Smith for the Breeders' Cup Classic and that Zayat urged him to stick with Espinoza.
"American Pharoah was basically an ATM to him," Baffert said about Espinoza. "He was getting a little greedy. He wanted to cash in on the horse as much as he could. I don't care if you make money, I want your head in the game and his head wasn't in the game. He hired lawyers and he wanted to get paid for sponsorships. It got to the point I had to pull Victor up a bit because he wanted to cash in.
"Victor did Dancing with the Stars and that was fine," Baffert added, "but he wasn't coming out to the barn any more. The only time he'd see the horse was when he would take a picture with him and tweet it so he could keep his sponsorship deals. It was like he just wanted to know how much money he could make for being on the horse's back.
"There was some conflict because he wanted a contract before he got on the horse and I was like, 'Excuse me? Wait a minute. Did you forget the owner owns the horse?' I did one little deal, but I wasn't looking for sponsorships. I was trying to win the Breeders' Cup Classic. He knows he's coming to the end of his career and wanted to cash in and I could understand that. He just didn't know where to draw the line. He wanted a patch on every inch of his body.
"On Dancing with the Stars they dressed him like they were making fun of him. I was worried they were treating him like a circus act and they would shoot him out of a cannon, and I needed him to win the Breeders' Cup Classic."
Two warnings
As Zayat started receiving letters from Espinoza's representatives asking for financial guarantees and Espinoza started his stint on Dancing With the Stars, Baffert said he met Espinoza to discuss his concerns and was told by the veteran rider that he would act differently.
About three weeks before the Breeders' Cup, after Baffert saw no change in Espinoza's attitude, he says he had a second meeting in which a line was drawn in the sand and the situation was finally remedied.
"It's not like football and Peyton Manning gets all that money because you need him. In racing there's a lot of Peyton Mannings. I gave Victor one warning and he didn't pay attention to it," Baffert said. "The second warning was like "All right, dude. This is it. If you don't change … We had a come-to-Jesus moment and then everything was fine.
"I came close to taking him off American Pharoah, but I didn't want to do it. The Zayats didn't want to do it. They left it up to me. I didn't want it to be like Seattle Slew where they won the Triple Crown and the next thing you knew trainers and jockeys are getting fired. I think it was good he got voted off Dancing with the Stars. The timing was good with that. I was getting worried. My horse got beat (in the Travers) and I was the only one with pressure trying to win (the Breeders' Cup Classic). Victor's only pressure was remembering his helmet and whip."
Zayat's reaction
Zayat was angered by the notion that the pressure to remove Espinoza stemmed from him and said he was nothing but generous to the rider.
"I never put pressure on Victor," Zayat said. "It's garbage that he said that. Bob wanted to put Mike Smith on the horse and I said, 'Bob, what are you doing? Bob said, 'Ahmed, the guy is not focused. He never works the horse, he never comes to see the horse.' I said, 'Bob, are you crazy? How can you take the jockey off a Triple Crown winner? He rode him perfectly.' Bob said, 'He's becoming cocky. He's on Dancing with the Stars. He's worried about making money on promotions. He's not focused. He won't be fit. I don't want to risk that.' I told him, 'Bob, I don't want any drama.'
"Bob said Victor wanted a cut of all promotional money and I said screw that. Then Bob and him had a second meeting and they made up. Now I'm not employing Victor, he doesn't want to upset Bob and he wants to throw me under the bus by saying I wanted him taken off the horse. That does not speak well for him."
The 54-year-old owner said he felt betrayed by Espinoza's comments.
"Here was a guy we gave an opportunity to. Bob wasn't using him. I pushed Bob to use him and keep him on the horse and he blames me for wanting to taking him off the horse," Zayat said. "I paid him a $200,000 bonus. He was overpaid for riding American Pharoah. All of the endorsements he got was because of us."
Photo problems
Zayat also related a few instances when Espinoza would not allow his likeness to be used without financial compensation. One involved the cover of the 2016 Fasig-Tipton Saratoga sales catalog, where a picture of American Pharoah was used but Espinoza's face was not indiscernible.
"I got a call from a Fasig-Tipton official saying they couldn't use American Pharoah's picture on the cover of a sales catalog because Victor wanted to be paid since it was a picture of him sitting on the horse. It was ludicrous," Zayat said. "I also got a call this week from a company selling American Pharoah T-shirts. They said Victor is threatening to sue them because he's on the horse. I told them to give him the money and I'll cover it. I don't need the headaches."
Though he says there are no lingering ill feelings, Baffert has used Espinoza sparingly this year and the mounts on Zayat Stables' top Baffert-trained runners have gone to riders such as Martin Pedroza, Rafael Bejarano and Stewart Elliott.
"The only reason I don't use Victor is I have other guys who help me," Baffert said.
'Fun' with California Chrome
Adding to the situation is Espinoza's success on California Chrome and the inevitable comparisons that have arisen between the California-bred and American Pharoah. While Espinoza would not say who he would have ridden if both champions had raced this year, he claimed he is having more "fun" riding the 2014 Horse of the Year and that California Chrome is far more popular than the Triple Crown champion.
"The experience with California Chrome is different than with American Pharoah," Espinoza said. "It has been fun. I have never felt pressure from anyone. They let me do whatever I want. Everyone has supported me, especially (trainer) Art Sherman who was a former rider.
"American Pharoah won the Triple Crown and became a part of history by becoming the first horse in 37 years to win the Triple Crown. No one's going to forget that. But California Chrome has more fans than any other horse I've ridden, even American Pharoah. I don't think it's even close. All those 'Chromies' really love that horse for all that he went through. I always think about who I would have picked. American Pharoah, he smoked everyone, but after what's happened this year, I don't know. 'Chrome' is a machine right now."
Zayat believes financial considerations are influencing Espinoza's feelings about the back-to-back Horse of the Year recipients he has ridden.
'I don't believe they breathe the same air'
"Victor tells people I didn't give him breeding rights. Why should I? It's not standard at all," Zayat said. "Now I hear talk he has a deal to get breeding rights to California Chrome and he goes around saying California Chrome is better than American Pharoah. I don't want to get involved in that, but I know there is only one Triple Crown winner and I don't care what Victor says about California Chrome, he's no American Pharoah.
"I know Bob is pissed about that and I just want history to decide who is the better horse. I believe they don't breathe the same air. I'm not saying California Chrome is not a great horse. He's a very good horse, but he is not as good as American Pharoah."
While 2016 has been one of Espinoza's best years, it has been a relatively quiet season for Baffert and Zayat Stables.
Baffert's Kentucky Derby horse was Mor Spirit, who finished 10th. The 63-year-old Hall of Fame trainer was then 10th in the Preakness with Collected and sat out the Belmont Stakes. Things have started to change, though, since Arrogate posted an astonishing 13 1/2 -length win in the Travers at Saratoga – a year after American Pharoah went down to defeat in the Spa's Mid-Summer Derby.
Baffert's Travers hurt
"I was rooting for Bob in the Travers. He told me would get some revenge for us," Zayat said. "I called him and he said, 'Why couldn't Victor have given American Pharoah this kind of a ride? He should have just cleared them. They never would have caught him.'
"He was still beating himself up over the loss. I told him, 'Bob, c'mon, we know he lost it the day before (during a quick gallop).' He said, 'I know, but I can't believe that. I won it with Arrogate and I could have won with American Pharoah.'
"I know Arrogate is a special horse, but even at such a great moment for Bob, he was still wondering how he got beat the year before with American Pharoah. He wasn't telling me because I was the owner of American Pharoah but because it is the Bob I know who loves American Pharoah."
Baffert now has leading Breeders' Cup contenders in Lord Nelson (Sprint), Klimt (Juvenile) and Noted And Quoted (Juvenile Fillies), and last weekend he won the $1 million Jockey Club Gold Cup with Hoppertunity. Yet the memories of American Pharoah still fill Baffert's days.
"People are still coming up to me and telling me what a great horse he was and how they really enjoyed watching him," Baffert said. "For a few months after the Breeders' Cup Classic and American Pharoah was retired, it was quiet. It wasn't depressing but we were so used to seeing him at the barn and he was such a kind, sweet horse, you could go up to him and pet him and he wouldn't try to take your head off. He was not only a great racehorse, he was a big, lovable pet. It was giving up your dog.
How Pharoah cures the blues
"But by spring you start thinking about your other horses. When the Kentucky Derby came around it brought back some great memories. What I still talk about is the noise when American Pharoah was coming down the stretch in the Belmont. It is something I will never, never forget. The sound was so loud. I got goosebumps. It went on for a solid 30 seconds of screaming and yelling. I felt like Kirk Gibson after he hit that home run in the World Series. I knew, man, I had done something big."
The American Pharoah experience also gave Baffert a remedy for a case of the blues.
"Every week or so when I'm feeling a little down I'll take out my laptop and watch one of American Pharoah's races," Baffert said. "It was nice to have a horse like Arrogate come along, but you can never replace American Pharoah. I'll never see another one like him, but Arrogate has us excited."
For all the success Baffert enjoyed in racing before American Pharoah entered his life, some of the people close to him see a more relaxed and content trainer after he finally erased the sting of three failed attempts at a Triple Crown sweep.
"I think Bob is very happy now. I think he's enjoying training more. He's enjoying (his wife) Jill and (their son) Bode and his whole family more," said Justin Zayat, Ahmed's oldest son and the racing manager for Zayat Stables. "Yet he's not taking it easy. Bob is always looking for the next great one. That what I love about him."
Nothing from the President
Yet, for all the joy American Pharoah brought to Baffert's life, there is still something missing.
"The only thing I didn't get is my invitation to the White House," he said. "After 37 years you'd think I'd get an invite, but I guess the President doesn't like horse racing. The other times I was going for the Triple Crown, it was all set up that I would get a call from the White House and the President, and they went over with me what to say and what to call him. This time I never got my call."
For Ahmed Zayat, 2016 has unfolded in two separate chapters.
"This has been a rollercoaster year in terms of personal emotions. The first half of the year, my wife (Joanne) lost her father in March. Then in July, I lost my dad suddenly. It was an absolutely tough and sad year for my wife and I, losing our dads," he said.
"Now, in a few weeks, my daughter Ashley is expecting a baby and I'll become a grandfather. My son Justin got engaged and his wedding will be in December. So, if you look at it, we had a tough half-year on a personal basis and then we have the hope that life goes on through being grandparents and seeing our son get married."
Lying down with American Pharoah
The elder Zayat also has some cherished memories that will never leave him.
"When I sit back and reflect, I had an incredible 2015," he said. "It's been so emotional. I was fortunate enough to breed a Triple Crown champion, but he was almost like a pet. He had such a sweet demeanor. We were so fortunate to have our program vindicated by not just having a Triple Crown winner but breeding him. It's a Cinderella story."
It's also a story that included a fun-filled day for the New Jersey businessman that holds a special place in his heart. It happened in July of 2015 at Del Mar, when his homebred son of Pioneerof The Nile was resting on the straw in his stall.
"My favorite moment was that time I decided to lie down in the stall with him and then I invited Bob to do it," Ahmed Zayat said. "American Pharoah was licking me. Bob kidded me that he must like my cologne. Here's a 1,200-pound horse who could have pinned us if he rolled over. But he was like a pet. It was crazy. I couldn't stop laughing and smiling for 20 minutes. It was so spontaneous and such a special moment."
Special bond
Making the experience even more rewarding for Zayat was the way he shared it with his wife, family and friends. Aside from Justin, his youngest son, 16-year-old Benjamin, and daughters Ashley and Emma are also involved in stable decisions, and Justin said, "My dad and I call Benjamin the real boss. He knows so much more about operating the stable than I did when I was his age by far. The day after he graduates from college I know he'll be in the office working with me."
"It's a special bond we have," Ahmed Zayat said. "It's not just our immediate family. It's my own siblings, nieces and nephews, my friends and their children. They are all hooked on racing thanks to American Pharoah."
That deep sense of togetherness is best reflected in the joy Justin has derived from watching his father achieve the pinnacle of success for an owner.
"I'm so proud of my dad," Justin Zayat said. "I think about the highs and lows he went through and then to finally breakthrough and win the Kentucky Derby after finishing second three times. The Triple Crown was beyond his wildest dream. All he wanted to win was the Kentucky Derby. Seeing the sheer happiness on his face after the Derby was unreal. Months later he was still walking on Cloud Nine. I was so happy for him that he could have the kind of success you can only dream about with American Pharoah."
The next generation
While Espinoza and Baffert are closer to the end of their careers than the beginning, Zayat Stables figures to be a force in the industry for decades to come through having Justin, who graduated from New York University in 2015, and eventually Benjamin in key positions.
"There's a lot more years to have fun, and I want to get myself more involved. Last year made us hungry for success. We want to do new things," Justin Zayat said. "That's why we started going to the sales in Europe more. I saw Aidan O'Brien's son, Joseph, over there and he told me we're the next generation. I told him someday we'll team up on a horse. I'm close with Bill Mott's son, Riley, who will be a trainer. It's good to have these families involved."
As much as it would be impossible to match the heights of last year, it has been a quiet year for Zayat Stables. American Pharoah's full sister, American Cleopatra, created a buzz when she won her career debut, but she finished eighth behind Noted And Quoted in the Grade 1 Chandelier and will be pointed toward a 3-year-old campaign.
Nine Pharoah fillies
Through Oct. 9, Zayat Stables has yet to win a graded stakes and is facing the prospect of its first year without one since its initial season in 2005. Yet, with shares of the 14 stallions they raced and a recent shopping spree at sales in the United States and Europe that added 28 yearlings to the stable at a total cost of about $10 million, Zayat Stables is well stocked for a bounce-back year in 2017 – and beyond.
The Zayats currently have nine mares in foal to American Pharoah and tests indicate all of them are fillies.
"Nine fillies," Justin Zayat said. "What are the chances of that?"
Then again, after 37 years of futility, what were the odds of a new set of characters joining the hallowed list of Triple Crown winners and getting a slew of memories that will never leave them?
"You can't put a price tag on what we went through and the great memories we have," Justin Zayat said. "It was a perfect story with a fairy tale ending. I miss him every day. I can shop for the rest of my life, but I won't find another American Pharoah."