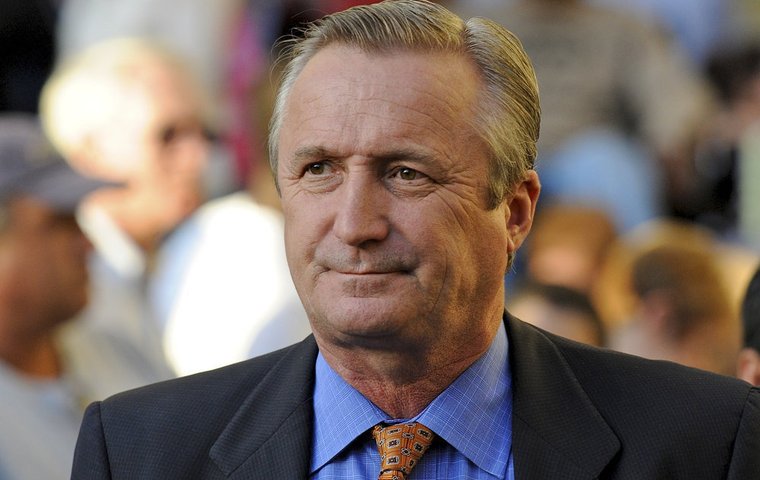 Racing is in mourning today after the death of longtime New York Thoroughbred Horsemen's Association President Rick Violette, who passed away at his home in Florida on Sunday morning. Here TRC President Charles Hayward, who worked with Violette for many years when he was president of the New York Racing Association, pays tribute.

Yesterday, I was deeply saddened to learn that Rick Violette had passed after a courageous battle with cancer.
While Rick died at the very young age of 65, he had been a major force in Thoroughbred racing for over four decades. I had the pleasure to meet and work closely with Rick when I joined the New York Racing Association in 2004. Shortly thereafter, Rick was elected as the President of the New York Thoroughbred Horsemen's Association (NYTHA) and subsequently he was elected as President of the national Thoroughbred Horsemen's Association (THA).
Too often, unfortunately, racetrack management and horsemen's groups find themselves on the opposite side of issues. And, yes, Rick and I had occasional disagreements. However, once I figured out that Rick was trying to work in the best interests of all members of the Thoroughbred racing and breeding communities, I tried to live up to the very high standards and principles that Rick worked toward.
His accomplishments are wide ranging and remarkable: health insurance for backstretch workers, workers' compensation for jockeys, a proper split of the Aqueduct VLT (video lottery terminal) revenues for purses, significant contributions to the Backstretch Employee Services Team (BEST), contributions to backstretch recreation, a founding board member of the Thoroughbred Aftercare Alliance, and founder of the TAKE2 Second Thoroughbred Program and the Take The Lead Thoroughbred Retirement Program. The list goes on and on.
A valuable lesson
Perhaps most importantly, if you had a problem, Rick was always available to help you sort it out. That applied to racetrack execs and staff, horse owners, breeders, fellow trainers, stewards, jockeys, backstretch workers, racing customers and even NY state politicians.
I learned from Rick that the Thoroughbred racing community was one big inter-related family and for the racing industry to function properly all members had to feel that they were being listened to and treated fairly.
Nobody in my 20-plus years in the racing industry worked harder at improving the fortunes of the racing community than Rick Violette.
And, by the way, Rick was an excellent trainer with strong relationships with his owners. He also had a significant number of Graded stakes horses on his resume and, in recent years, had developed a tremendous reputation with 2-year-old first-time starters.
Yes, Rick was taken from us way too early. For the many of you who knew him, I ask that you think back and remember one or more of the many good thoughts and experiences that you had with him.
In his honor, let us all try to do for others some of those things that we enjoyed with the remarkable Rick Violette.