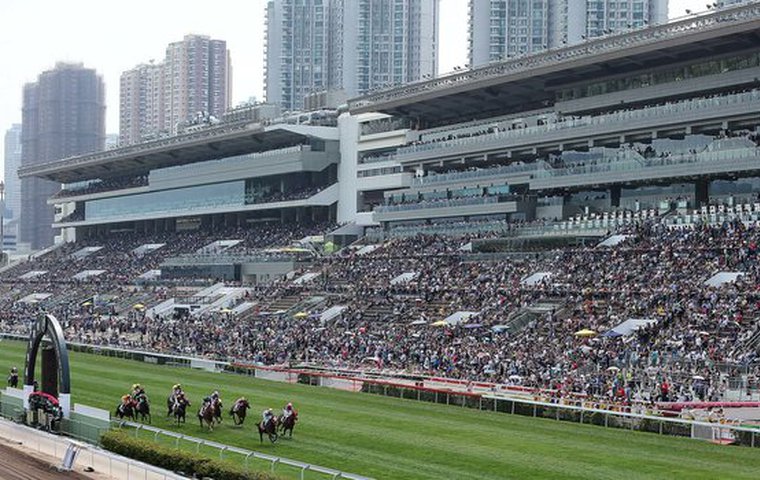 Some regard investing as just another form of gambling -- both pursuits involve risk and choice -- and now technology initially developed for the stock market has the potential to revolutionize totalizator betting across the globe.

The Hong Kong Jockey Club (HKJC) boasts the biggest per-race betting handle in the world, and when they teamed with U.S. company Longitude in January to merge the pools of the First 4 (first four any order) and Quartet (first four in order) bet types, it marked the first time two pari-mutuel pools had been combined anywhere in the world.
Complex technology first developed to underpin financial markets has been utilized to not only offer "single-pool wagering" -- but open possibilities for future bet types. Longitude also provides real-time odds updates on complex exotic bets, uses liquidity more efficiently, and can provide more stable markets where large bets have a less significant impact on odds.
So how did the one pool wagering concept grow out of options trading?
Tom Ascher is a former "market maker" from the fast moving financial world -- or as he playfully describes his former life at the Chicago Board Options Exchange: "One of those people you would see on the television news screaming and yelling in a trading pit."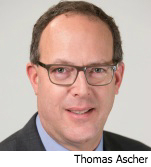 "I then migrated from the trading pits into more of the upstairs financial world, and became involved at the intersection of exchange management and the modernization of markets," he explained.
Around this time, with little background in horse racing, Ascher first had an inkling that the technology used to create pricing on options could be applied to pari-mutuel wagering. Ascher began what he called "The long, winding road from the trading pit to the rail at Happy Valley" -- a road that led to him becoming CEO of Longitude.
"Longitude itself was launched in its first inception as a tool to solve for liquidity limitations in financial instruments," he explained. "Then we started to look at the technology that underpins Longitude today, and started asking whether it would have applicability in sport, and in particular racing, where pari-mutuel has a century-plus tradition of being a way to express odds. We started asking whether we could do a better job of it. It really was an evolution of looking at technology that was custom-tailored for financial markets, but had a pari-mutuel core, and then standing back and saying 'Could this be applied to racing?' It was life coming full circle."
The HKJC was already considered a world-leader in wagering technology, but expanding possibilities seduced CEO Winfried Engelbrecht-Bresges and Executive Director of Customer and Marketing Richard Cheung Che-kit. At the start of last racing season Engelbrecht-Bresges pledged between HK$2 and $3 billion over the next four to five years to developing new systems and wagering products.
Something the HKJC definitely doesn't suffer from is liquidity problems – and ironically, Longitude's ability to cross pollinate betting pools and calculate odds could probably be best utilized by those suffering low turnover across exotic bet pools.
"Live odds displays on exotic bet types and the ability to achieve liquidity are fine attributes in Hong Kong, [but] achieving liquidity critical mass is a bigger challenge in other places," Ascher said. "Having a robust exotic offering is important to the punter and important to racing."
HKJC director of racing Bill Nader has watched the implementation of Longitude locally, and the former New York Racing Association (NYRA) executive sees clearly the potential impact single-pool wagering could have in the United States.
"In Hong Kong there are 777 races in a season, with US$14 billion turnover. Back home in the states, there are 48,000 races and just US$11 billion [turnover], so liquidity is clearly an issue," Nader said. "Anything they can do to improve that for the customer should be looked at."
"The U.S. is dominated by exotic bet types and the Longitude engine...would assist greatly in addressing that issue of liquidity, especially where [liquidity] is critical to the experience," Nader continued. "Then there is the problem of late odds changes – it doesn't take much at most racecourses, for a late bet to come in and rock the odds of a runner in the last minute of wagering. A price can be cut in half – it's not uncommon for that to happen. The turnover suffers in part because of that phenomenon, so maybe the Longitude engine can help correct that problem."
As much as single-pool wagering seems a perfect fit for American racing, some experts fear the fractured regulatory landscape makes it less likely that Longitude finds traction with racetracks, or more importantly, tote operators.
"The regulatory situation is that you have 38 states that have racing and betting, and 38 different racing commissions and 38 different sets of rules," said Scott Finley, former head of simulcasting at NYRA and now international racing consultant supporting the French PMU as country manager responsible for the U.S., Canada, and the UK. "This isn't a situation where the national governing body of racing controls the tote, like Hong Kong, or Japan or the PMU in France. Getting anything done by a tote supplier is difficult.
"You almost need an entrepreneurial race club in the US to take this on its own – but it doesn't look like there are any willing or likely," Finley said. "The whole model with the tote companies providing the technology on a service-based model makes it less likely that someone will spend on this type of technology."
Mark Read is an Australian bookmaker, professional gambler, and form analyst with more than 40 years experience in the wagering industry. He has been a strident critic of racing authorities around the world, particularly in his homeland, and said that the HKJC's foresight, if not expenditure, must be matched by other jurisdictions.
"This type of innovation is required to ensure the long term health and vitality of global racing," he said. "It is critical that we have new and exciting betting products for the market. The products need to provide true value, but also provide a return to racing in terms of high tax rates, and this is best achieved using pari-mutuel products. It's not hype, it's very real, this technology can revitalize betting."
Before single-pool wagering was implemented, the new systems had to be approved by Hong Kong's Home Affairs Bureau, and the systems underwent rigorous testing
"We ran it through millions of times, looking for the outlier possibility," Ascher said. "We were pushing every conceivable corner to find the outlier possibilities. The things that just don't happen for years at a time, theoretically possible, but things no one has seen. Insufficient finishers, dead-head, or insufficient finishers with a dead-heat."
A number Ascher has become quite fond of is 24,024: The number of possible outcomes of a First 4 bet in a 14-horse race. "That number is laser etched on my mind," Ascher said. "It's a pretty big matrix and that matrix grows larger as you grow to bigger fields, 24 horse fields – and you track four numbers in a Melbourne Cup and it's a massive number, and then there's the once-a-year races that have even larger fields. There's a lot of things to keep track of."
What the technology can keep track of for the first time is real-time odds-updates for exotic bets.
"As you get into the exotics, where you are covering more possible outcomes and with more complexity, it becomes rare to see odds in real time," Ascher said. "There are lots of things about this that are exciting, but when you get to deliver something that actually improves the customer experience and you are bringing transparency, and people can see what they are getting, that's rewarding."
But could the complexity of the mathematics behind single-pool wagering scare off prospective customers? Ascher says transparency is key – and adds that one of the main upshots of the application, greater price stability, in itself instills more customer confidence.
"If someone wants to understand how it works and what the process is, they should have the opportunity to do so," Ascher said, pointing to the fact that the HKJC make available brochures explaining single-pool wagering in its betting shops and that for the customer, the process of placing a bet remains exactly the same.
"Some people are going to want to know how it works and I think people deserve to get that answer, we are happy to explain it and the Jockey Club goes out of its way to explain it. But the vast majority of drivers on the road could not claim to have read the owner's manual of their car, and a lot of them have no clue as to where to put the oil if the engine needs some, but it sure doesn't stop them from driving and some of them are even pretty good drivers. Like a lot of things in life, you don't have to understand in explicit detail how the machine works in order to benefit from what it can do."
The Australian bookmaker Read offers a novel analogy of how the technology works.
"It is like how modern chefs 'deconstruct' a meal, to make it more exciting and appealing to the customer, presenting it with its different parts," he said. "This is deconstructing a bet. Longitude allows the tote operator to take all of the elements out of the bet, separate them, and then rearrange the elements into whatever product the customer wants."
At the HKJC, Cheung believes that customer wants will grow once the menu expands to myriad bet types, well beyond the realm of current options.
"This technology offers the chance, down the track, to innovate bet types that no-one else in the world can do," Cheung said. "The customer might want the [trainer] 'John Moore combo' -- to include all of his runners in one $10 bet. The underlying technology will do the weighting for them in real time as the odds change. Taken to its ultimate, the customer will be able to choose any bet of his or her imagination."
Other bets could include picking seven horses in a 14-horse race with a single win bet or picking two runners to finish in the first four. For now though, the HKJC is content to build customer confidence before rushing ahead with too many new implementations. Cheung adding that merged pools also meant more stable dividends.
"The big pools can stand on their own but single-pool wagering technology can give us the ability to merge the smaller pools and improve the liquidity in them so individual bets on a particular combination will have a lesser impact on the dividend," he said.
Longitude is already being used in sports betting by Sportech-owned The Football Pools in England, but where next in racing? Ascher is tight-lipped about the latest talks but is excited to have been put in the shop window at Sha Tin. He has a vision for when Longitude not only links different events in the same country, but across world racing.
"Having the world's first ever merged pool, at Sha Tin, that's extraordinary, and we are honoured by it," Ascher said. "As a showcase, it absolutely has other operators' attention."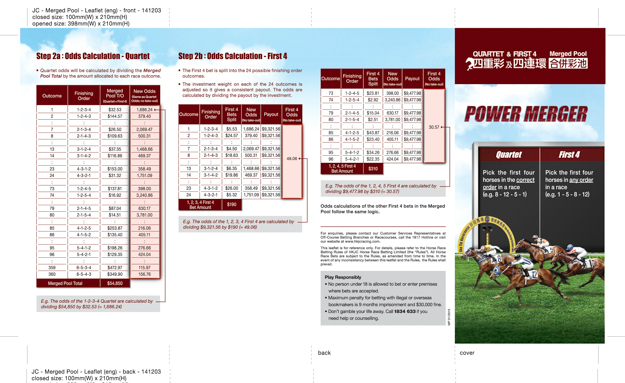 HKJC brochure explaining merged pools. Click here to view larger
---
Michael Cox covers racing for the South China Morning Post.