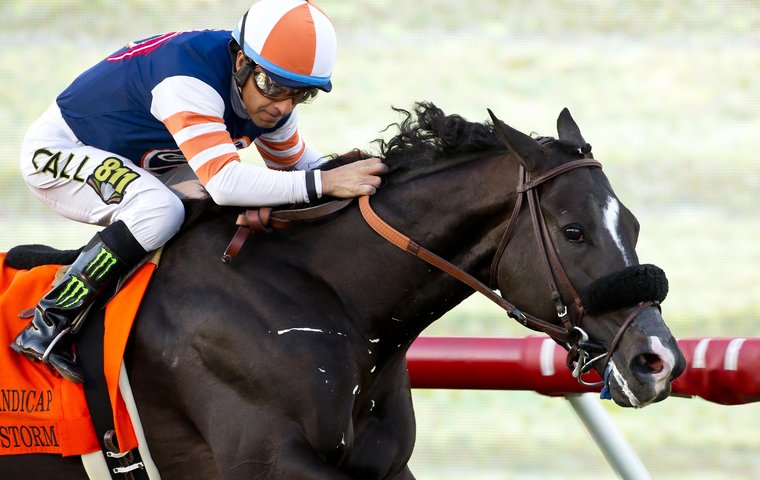 The Little Red Feather story is legend: founder Billy Koch gathered a few friends, started a new syndicate in 2002, and just two years later won a Breeders' Cup race with Singletary. Now Little Red Feather has a solid foothold in California racing, with 75 horses and 450 partners on board.

Koch and partner Gary Fenton's goal for 2018 is to expand into Kentucky and New York, but to do that they needed to add to their two-man team.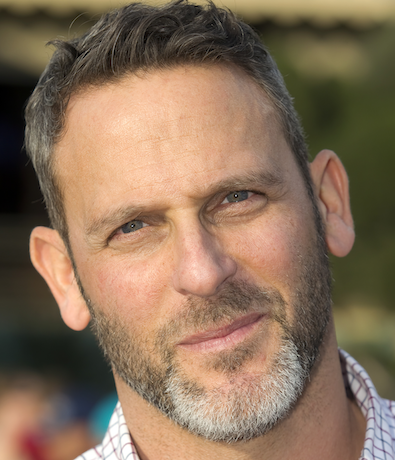 "I think that any time you have a brand, you need to explore new markets," said Koch (pictured left). "We've done a decent job, but the truth is that, unless you have someone on the ground, it makes it even more difficult to get our brand messaging across: fun, excitement, thrills of a lifetime."
Enter Sean Feld, who joins the team to take up the mantle. "They wanted someone that lives and goes to the tracks in the Midwest and on the East Coast, because it is easier to grow in person than on the phone or over email," Feld said. "I'm basically just trying to grow the business like they did, one horse at a time."
Stallion prospects
Succeed they have. After Singletary came G1 Matriarch winner Egg Drop and G1 winner Midnight Storm, owned in partnership with Alex Venneri.
Midnight Storm earned over $1.7 million and was purchased by Taylor Made and WinStar Farms for stallion duty, starting this year. "We're still involved with Midnight Storm on a minority scale," Koch said. "It's really different than racing, obviously. When you have a mare she has one baby a year, but he could have 125 babies running around next year. For us, it has been an absolute privilege to be along for the ride of Midnight Storm; we are over the moon excited about the prospects of him becoming a top stallion in Kentucky."
In addition to conquering other racing jurisdictions and standing a stallion, Little Red Feather has branched off into two more new areas. One is crowdfunding a racehorse, and the other is a pinhooking business.
Crowdfunding, or the art of raising money via a large number of people making smaller payments on the internet, could be a game changer.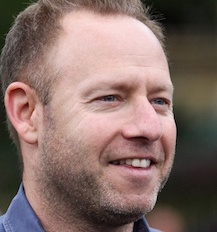 "We've been following crowdfunding for a number of years, especially with Kickstarter," said partner Gary Fenton (pictured left). "We saw the law changing from a donation- and gift-based exchange, to an actual equity. We waited for it to become law. As soon as it did, we jumped in and started crowdfunding."
Although crowdfunding for Little Red Feather's 2018 season has closed, those that got in can hope to experience success just as the first group did in 2017.
"We didn't know where it would go, but we thought it was a novel idea to see if it could generate more interest from that next generation," Fenton explained. "We are still in its infancy, but we had a great time in Year 1, with 175 investors that raised $300,000. We went out and with a tight model of buying race ready horses that were at a certain level, which would give these new owners a good experience. I think it worked; the horses did well and everyone had a great time."
The 2017 group included stakes winner Cistron and G1-placed Insta Erma. "We went four for 17 and they all at least placed in stakes," Fenton said.
But crowdfunding does have its drawbacks. "The negative is that it's very overhead-dependent," Fenton warned. "The funding portal takes their percentage, the escrow company takes their percentage, there are legal fees, so it takes a lot to put on the production. It will be tough for our crowdfunders to make money, but that doesn't mean they can't have a great experience. They just need to recognize the overhead cost that goes into it and still enjoy horse ownership."
The idea worked, as Little Red Feather added a few new regular partners to its main ownership group. "For the most part, many people can't afford to take the next step," Fenton said. "But that doesn't mean we can't do it again or the industry shouldn't get behind it. It's great to have 200 people in the winner's circle. If anything, this is like a minor league team, giving people the education to be an owner on their own."
The minimum cost to get started in a Little Red Feather crowdfunded syndicate is $500, with most people paying between that and $1,000.
Pinhooking success
The other new branch of the business is pinhooking under the name Solana Beach Sales.
While Fenton warns that this branch has nothing to do with the racing side, it has already proven to be successful. One of the current Kentucky Derby favorites, Instilled Regard, was purchased by Solana Beach Sales for $110,000 as a yearling, and resold as a 2-year-old for $1.05 million. Instilled Regard has gone on to win the G3 Lecomte Stakes and was second in the G1 Los Alamitos Cash Call Futurity.
"We wish them all the best," Koch said. "We will be following him all the way to Kentucky."
Without hesitation, Koch credits the team of trainers around Little Red Feather for much of the success. "We have such amazing people we work with," he said. "Michelle Nevin and Phil D'amato and Mike Puype and Richard Baltas…"
But much of the credit goes to Koch and Fenton, close friends as children who still work side by side daily. "We grew up five blocks from each other," Fenton said, "and we have a 1978 photo of us on the same soccer team with our dads coaching. Billy always loved the racetrack, and I was at the first Breeders' Cup in 1984."
"I am a self-proclaimed salesman," Koch said. "Now I consider myself a horseman just because I have been around it so long. In any partnership you need to know where your strengths are and where your weaknesses are. Gary picks up a lot of my slack in things he's frankly better at than I am. My dad always said to surround yourself with people smarter than you are, and that's what I think I've done."
"If you count text messages, we talk at least a hundred times a day," Fenton said. "In this relationship, everything has to be unanimous between us. At the end of the day, somebody has to relent. There isn't a decision that one of us makes that the other doesn't support, because while we don't always see eye to eye, at the end of the day we have to trust each other that we have the best interest of the company in mind."
Midwest expansion
To learn more about racehorse ownership, check out the podcast The Horse Ownership Experience, which Koch records with co-host Michelle Yu. The 55-minute show has featured some of racing's biggest names, including Juddmonte Farms' Garret O'Rourke, Kaleem Shah, Maggi Moss and Elliot Walden to name just a few.
"It's a nice resource and a lot of fun," Koch said. "We were talking about how to get people into the game, and this podcast is a great way to learn about other people's experiences. At the end of each show, the guest gives a tidbit of advice. It's a very positive."
As for the coming expansion, Koch can't wait. "There are great horse people in the Midwest, so we want to be there," he said. "Anywhere there is racing, I want to be. It's just a matter of having the people. With the right team, you can do amazingly well anywhere. Obviously you want good horses, but you have to surround yourself with the same mindset, people who are passionate and have the same enthusiasm that we have."
Feld, who is well known for his stallion ventures and for selecting three-time Breeders' Cup winner Beholder for Spendthrift Farm out of a Keeneland September Yearling Sale, will be acquiring the horses that will be racing in his region. "It's a little scary to start something new with big aspirations," Feld said, "but at the same time I have two awesome guys behind me that want me to succeed, and I want them to succeed."