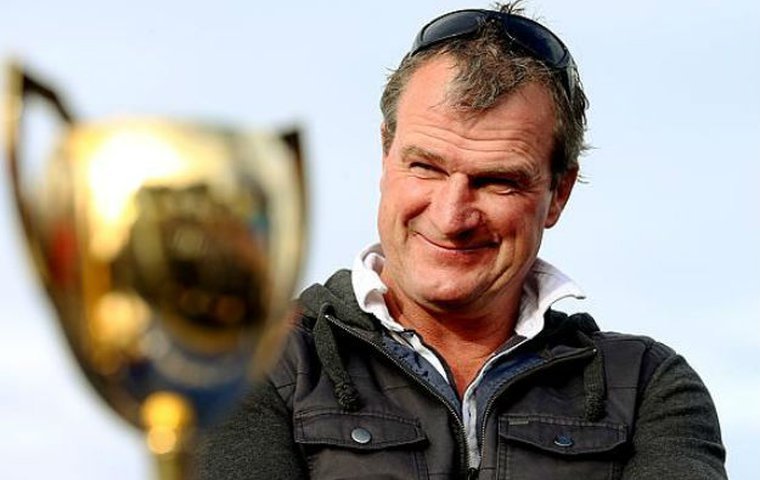 Darren Weir, the sixth-ranked trainer in the world, has been arrested by Victoria Police in Australia as part of an ongoing investigation into a range of racing corruption offences.

Police swooped on Weir's properties at the regional Victorian centres of Ballarat and Warrnambool early today and arrested three men. An unregistered firearm, electric shock device (jigger) and a quantity of cocaine are believed to have been seized in the raid.
The men were released later without being charged.
Victoria Police Assistant Commissioner Neil Paterson said the raids were part of an investigation running since August 2018 into allegations of conduct that corrupts or would corrupt a betting outcome. Police were trying to find sufficient evidence to lay charges relating to a range of offences. These include:
attempting to commit an indictable offence
obtaining financial advantage by deception
engaging in conduct that corrupts or would corrupt a betting outcome
use of corrupt conduct information for betting purposes
offences relating to animal cruelty
Racing Victoria released a statement on Wednesday morning and would not comment further. It read:
"Racing Victoria Integrity Services team has been conducting an investigation into the activities of licensed persons in the Warrnambool and Ballarat areas. During the course of our investigation we sought the support of Victoria Police's Sporting Integrity Intelligence Unit on the matter, instigating their investigation.
"The Sporting Integrity Intelligence Unit this morning executed warrants at properties in Warrnambool and Ballarat, where they arrested three licensed persons for questioning. Members of the Racing Victoria Integrity Services team attended licensed stables to assist Victoria Police and to investigate potential offences against the Rules of Racing.
"As the matters are the subject of ongoing investigations by Victoria Police and Racing Victoria, we are not at liberty at this time to disclose the identities of the persons arrested nor the details of the investigations.
"Racing Victoria is committed to maintaining the highest integrity standards in our sport and, where appropriate, we will continue to work with Victoria Police on those investigations."
Later, Weir released this statement to his owners:
As you are most likely aware, Darren Weir Racing is the subject of an external review. At this time the investigation is ongoing.
Our main aim is to ensure our owners are not disadvantaged by this process in anyway, and accordingly it is business as usual in regards to the training and care of your horses. We will make a more detailed announcement as soon as possible and are hopeful this will occur sometime tomorrow.
Thank you for your ongoing support, consideration and loyalty to Darren Weir Racing.

Weir is Australia's current leading trainer by the numbers, as well as being sixth in the current TRC Global Rankings, having trained more than 500 winners in the past 12 months. His biggest win was the 2015 Melbourne Cup with Prince Of Penzance, ridden by Michelle Payne, and his overall G1 tally is 36. He's trained more than 3,700 career winners for almost A$150 million in prizemoney.