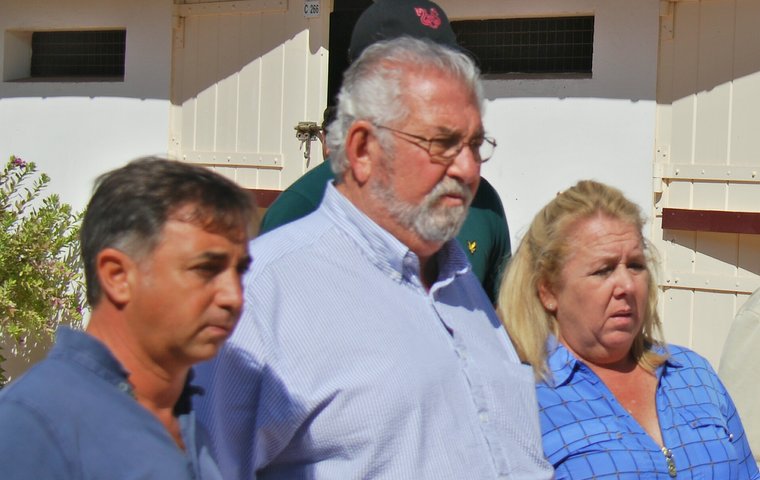 What do Oasis Dream, Camelot, New Approach, Le Havre, Ruler Of The World and Kingman have in common? Well, they're the sires of six young horses purchased in what amounts to a European experiment by one of the most respected judges of horseflesh in the United States.

Florida-based James Crupi, whose mighty résumé includes being responsible for the early development of this year's Kentucky Derby winner Always Dreaming, made his first foray to Arqana's August yearling sale at Deauville last month - and ended up paying just over $1 million for six offspring of the stallions mentioned above.
All the yearlings have been bought by the U.S.-based Saint Elias Stable, which operates partnerships. They will be broken in for training at Crupi's New Castle Farm in Florida.
"Depending on results of breaking in [and] pre-training, a decision will be taken next year on whether to put them in training with Todd Pletcher or Bill Mott, or alternatively send some to the major 2-year-old breeze up sales in the States," said Crupi's friend and advisor, owner John D'Amato.
Quick learner
It was D'Amato who was key in Crupi's decision to go to Deauville. "My affinity and knowledge of European bloodstock helped to convince him that Arqana's small boutique quality pedigree sale would prove attractive for owners back home willing to diversify, and this proved the case," he said.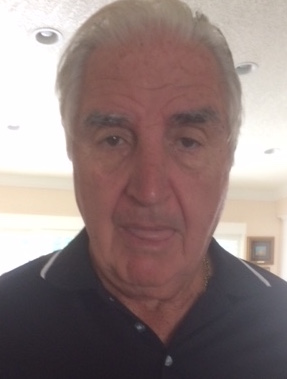 D'Amato (pictured left) helped organise the logistics of the stay and, along with bloodstock agent Marco Bozzi, who is Arqana's Italian representative, was on hand to advise on European pedigrees.
"He might have been faced with a lot of new pedigrees, but Crupi is a quick learner," explained D'Amato.
Aged 77 and with 60 years in the racing and breeding industry, Crupi has not earned his reputation as one of the best in America at evaluating horse flesh for nothing. He attends all the major auctions in the States and is an active buyer, seller and pinhooker. He has been running his 150-acre state-of-the-art New Castle Farm in Florida since 1995, offering idyllic conditions to break and train yearlings and 2-year-olds for top trainers such as Todd Pletcher, Bill Mott and Chad Brown.
The farm has a 40ft saltwater whirlpool, which only uses salt from the Dead Sea. It also serves as a rest home for horses in the winter and those recovering from injury. It has around 320 racehorses at the peak period after the September yearling sales and sends out around 250 as 2-year-olds each year, with around 70 staff operating on site.
Some major racehorses that he has been involved with include Always Dreaming, Stay Thirsty, Overanalyze, Liam's Map and Uncle Mo.
It was Crupi who persuaded Mike Repole to buy Uncle Mo, telling him, "You must buy this horse," which he did for $220,000 at the Keeneland September sales in 2009.
Crupi was at Deauville for the first two days of the August yearling sale, and I joined him as he went round inspecting all the yearlings on offer, with Bozzi and his assistant, Monique Delk.
Strict criteria
"I am not looking for fashion, I am looking for champion racehorses that will prove potential top stallions and mares at stud, though I lean more towards American-style racehorses," Crupi said.
But where he is more disciplined and uncompromising in this business than others is through his second selection process. Before drawing up a shortlist to discuss with potential buyers, the on-site vet check has to show the yearling is 100 percent healthy. Even if it's a horse he really likes, the yearling has still to be A1 in all departments and meet his strict veterinary criteria.
If the on-site vet throat check on a shortlisted horse is not A1 or there are some other slight physical defects, which others may ignore, it's rejected.
On the opening day at Deauville, bloodstock agent Bozzi bid for 14 lots on behalf of Crupi. The three he bought were:
A colt by Oasis Dream out of Lady Aquitaine - €140,000

A filly by Camelot out of Spring Star - €120,000

A colt by New Approach out of Tessa Reef - €420,000
On day two, he bought three more:
A colt by Le Havre out of Core Element - €140,000

A colt by Ruler Of The World out of Crystal Morning - €125,000

A Kingman colt out of Gradara, reaching an amicable settlement of €120,000 after the yearling was bought back in the sale by owners Haras de la Perelle for €140,000.
The Kingman colt seems a particularly astute value buy. "Crupi had just gone a million for lot 160, a colt by Dubawi out of Giofra, which finally went to Kerri Radcliffe Bloodstock for €1,550,000," said D'Amato "Crupi already noted the two lots had exactly the same granddam in Gracefully and freshman sire Kingman, who was a top-class horse, not over-raced, and the yearling colt ticked all the boxes.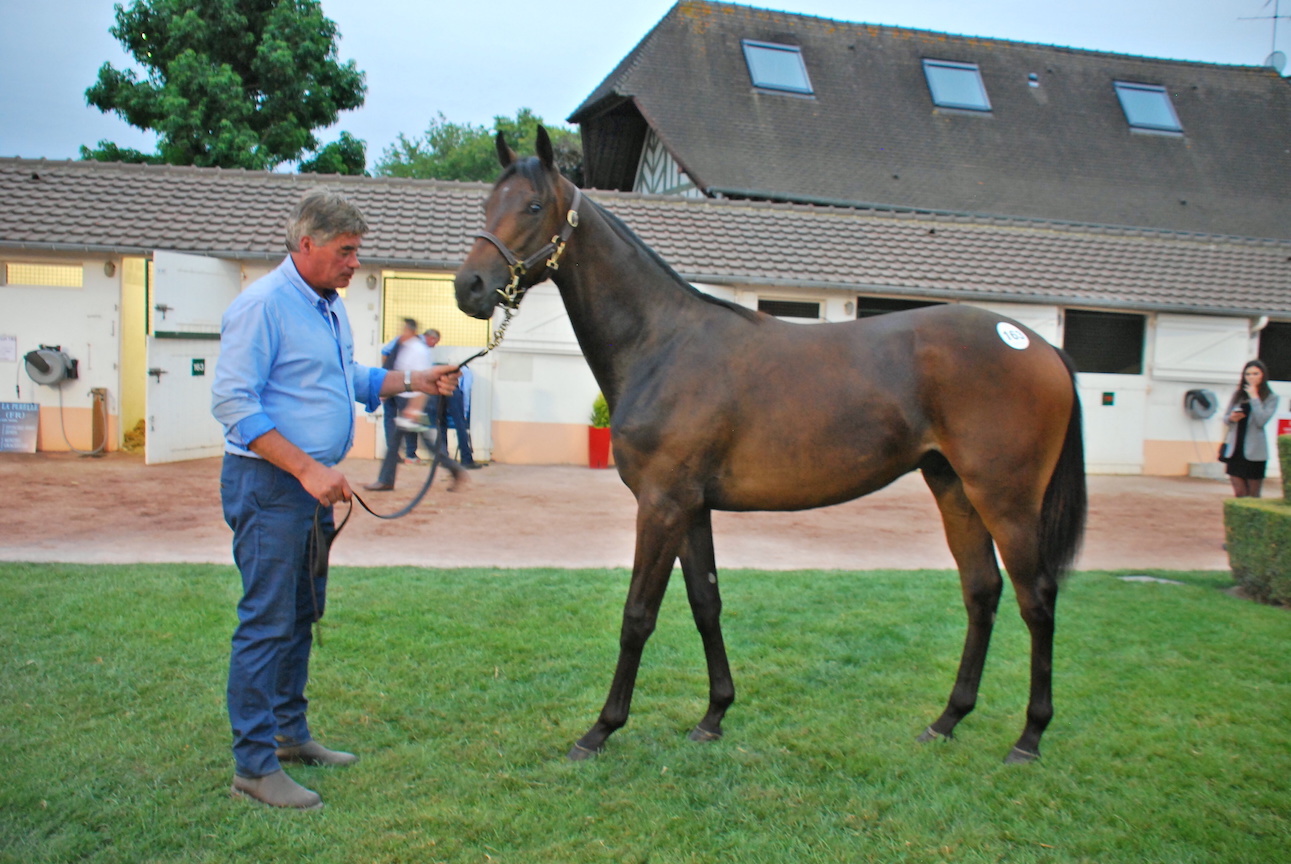 "On paper it looked far better value at less than a tenth of what the Dubawi colt went for."
Crupi said of his Arqana trip, "It was a great experience, a well organised sale. We have been well looked after by the people at Arqana and whether I return next year will depend on how this year's buys work out."
Regular U.S. visitors Solis/Litt bloodstock agents bought a couple of horses on the first day for one of their clients LNJ Foxwoods. Spending €450,000 for a Shamardal filly out of Manerbe from Ecurie des Monceaux and €200,000 for a filly by Siyouni out of Shirley's Kitten from Voute Sales Ltd, agent.
Both will be heading back to the States, where Foxwoods run a significant racing and breeding operation.
On the third day, Michel Zerolo's Oceanic Bloodstock paid €260,000 for a filly by Iffraaj out of Delhi, on behalf of Wall Street trader Martin Schwartz. She will be trained in France by Jean Claude Rouget.
Overall €38,630,500 were spent on 232 yearlings going under the hammer during the three days - a clearance rate of 76 percent in line with last year at an average price of €166,511. Total receipts were down on last year's €39,819,667, when the average price was lower at €152,566, the higher turnover in 2016 due to 29 more horse being sold in the ring.
Ecurie Des Monceaux led the way with 33 yearlings sold for €9.3 milliion. Shadwell was the leading buyer with nine horses for €2.4 million.
Twelve yearlings were sold for €500,000 or more, topped by the €1.55m Dubawi-Giofra colt from Haras De La Perelle, scheduled to be trained by André Fabre in Chantilly.