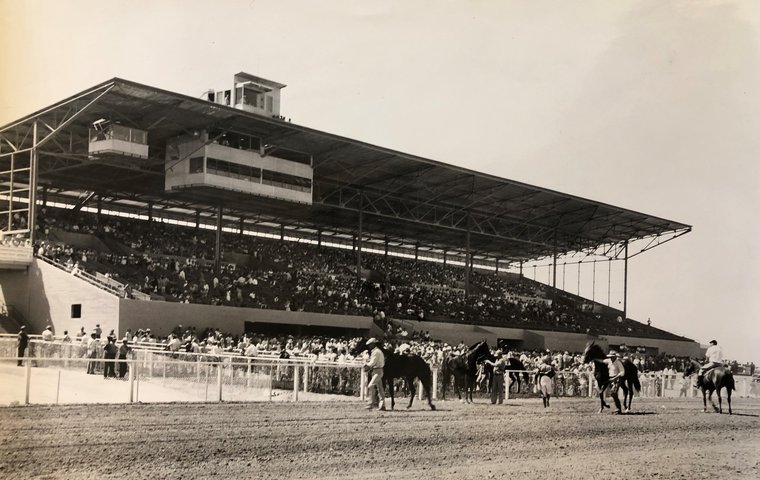 Las Vegas has been a sustained success as the home of the NTRA/DRF National Handicapping Championship, which was contested for a 20th time in Sin City earlier this month at Treasure Island Hotel and Resort, yet the combination of glitz, glamour and gambling there failed to produce a winner in Las Vegas's lone attempt at launching a major racetrack.

Las Vegas Park, located just off the strip on the present-day location of the Las Vegas Country Club, went bust after just 13 days of live racing in 1953, a total failure of what was intended to marry the city's growth as an entertainment and gambling destination with Thoroughbred racing's boom period as one of America's most popular sports.
Track leadership was ambitious and certainly not lacking in credentials: President Lou Smith had operated Rockingham Park since 1931, Vice President Webb Everett came from Santa Anita Park, where he had been the only racing secretary and handicapper since the track's opening in 1934, and Clement L. Hirsch was a successful businessman who would go on to be a co-founder of the Oak Tree Racing Association.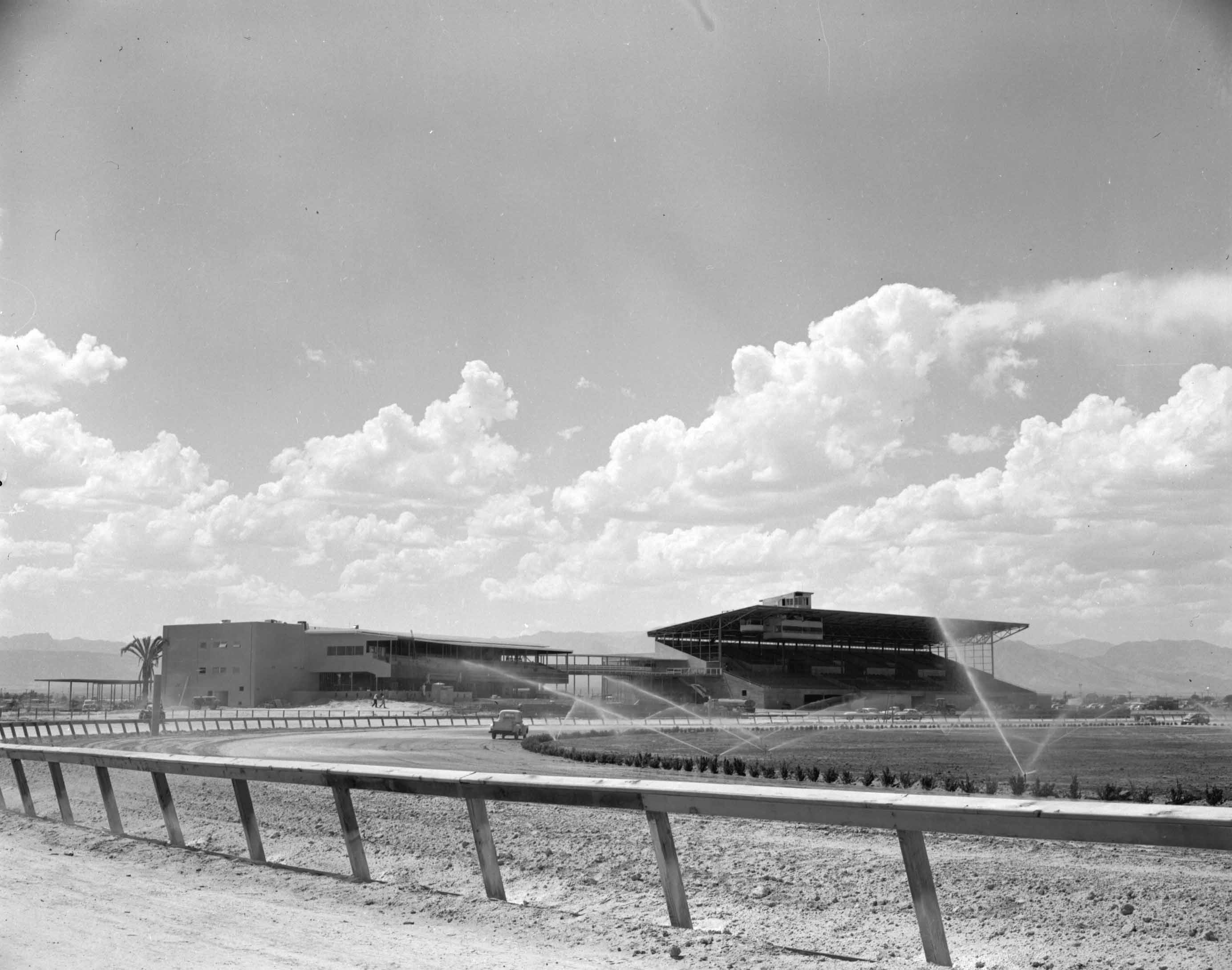 With the benefit of 66 years of hindsight, it appears they were simply too ambitious, sparing little expense with a facility costing $4 million (equivalent to roughly $38 million in 2019) and daily operating costs that would have required $400,000 in daily handle ($3.6 million in 2019) to break even.
The backbreaker may have been Las Vegas's population at the time: just 25,000 in the city and 50,000 within Clark County. Today, Las Vegas proper is home to more than 600,000, and Clark County more than two million.
Las Vegas Park was a struggle from the start, as the original racetrack concept, led by Joseph Smoot, was racked with delays and scandal.
Smoot, who had an early hand in the launch of both Santa Anita Park and Hialeah Park, eventually was charged with felony embezzlement and the track project went bankrupt after about $1 million had been spent on the unfinished venue.
Lou Smith and a long list of investors stepped in to complete the facility and proceed with a race schedule that was supposed to fit neatly in between the end of the Del Mar meet just after Labor Day to the start of the Hollywood Park meeting in late fall, catering to horses and horse fanatics from Southern California.
Some of the horses came — Hirsch provided his 14-time stakes winner Blue Reading for the opening-day feature — but big spenders from California were largely absent for a track that was billed as the first to offer a $500 betting window.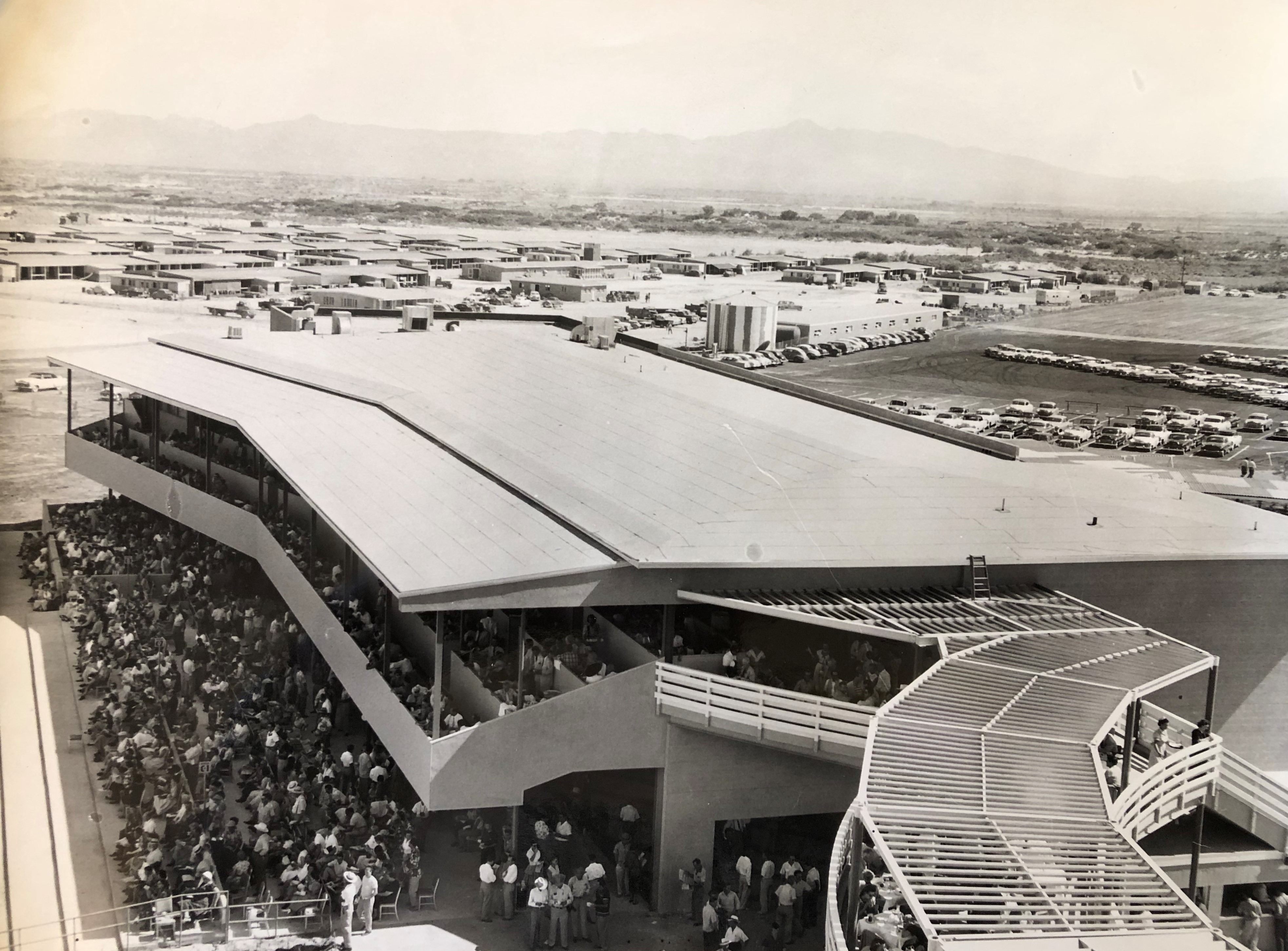 The opening-day crowd was reported as 8,200 for a facility designed to hold 20,000 or more. Even then, the day was mired with problems: long traffic delays along a single route into the parking lot, searing heat, major tote issues and a disappointing handle of $252,683.
After tote malfunctions persisted throughout the first weekend, the track closed down for three weeks to allow another tote system to be installed, but attendance and handle never picked up and some race purses were down to $800 by mid-October, a far cry from a lavish stakes schedule that was supposed to feature a $100,000 futurity but went mostly unfulfilled.
A turf course, which would have been the first used for racing in the western United States, also never got out of the gate.
Clement Hirsch's tenure in Las Vegas did mark the start of his long association with California-based trainer Warren Stute. They would continue as an owner-trainer tandem for more than 40 years until Hirsch's death in 2000. Stute died seven years later. His brother, Melvin, also a longtime trainer, was Warren's assistant during Las Vegas Park's short history.
"My brother sent his best horses to Las Vegas since Mr Hirsch wanted to support the racetrack, and I kept a string back at Santa Anita," said Melvin Stute, 92. "I did go over there to Las Vegas for two days. While I was there, there was nobody at the races. It was a very nice, first-class facility. The directors' room, all the high-end areas, were something special. The gamblers just did not show up. Too much else going on, I guess."
Las Vegas Park did have the distinction of being America's first racino, as the Las Vegas Gaming Commission allowed 165 slot machines to be placed at the track as an extra revenue source and to provide bettors with rapid action, in true Vegas fashion. Slots, though, were not nearly enough.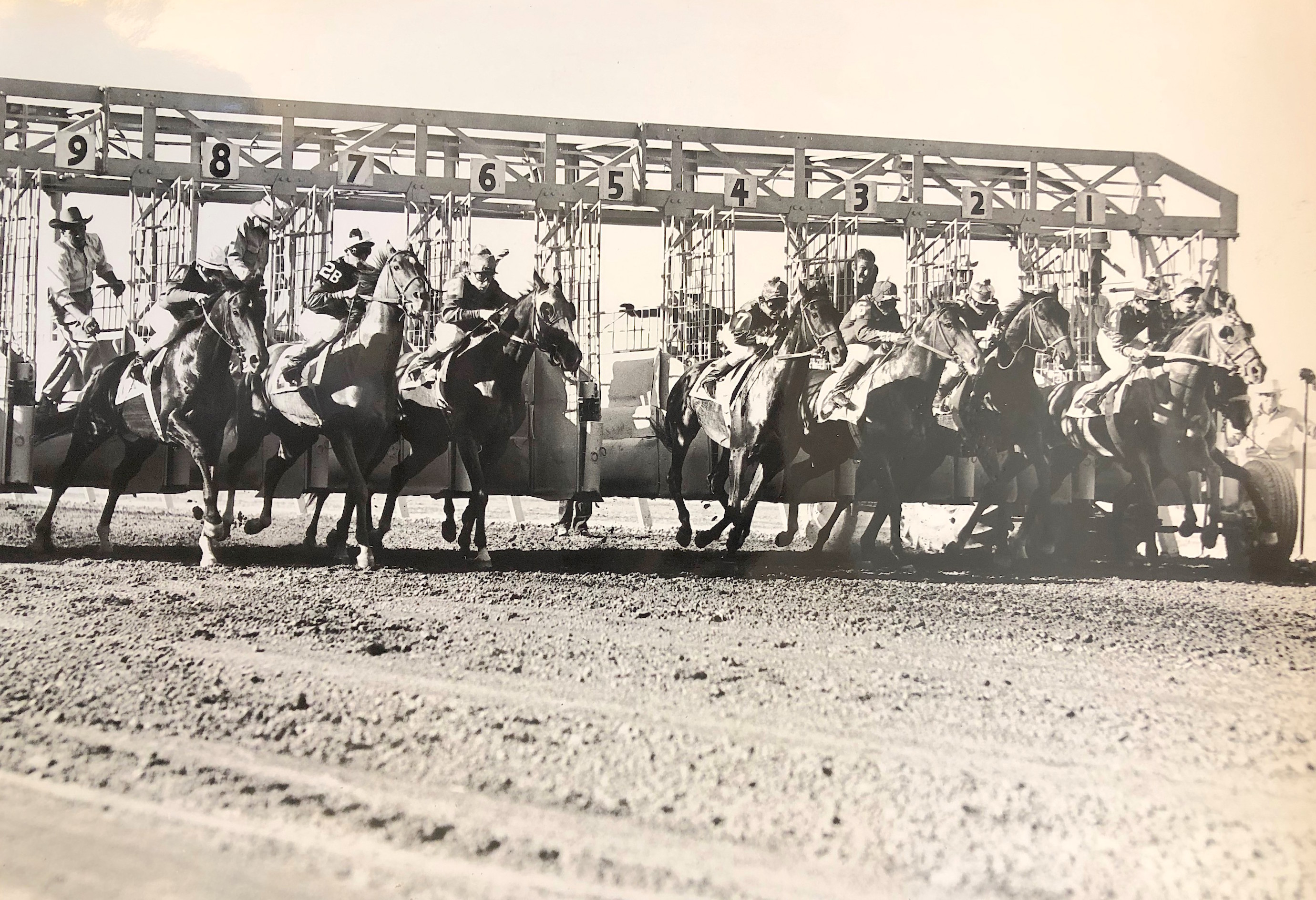 "Californians go to Las Vegas to throw the dice against the cushion of the crap table, watch the little ball twirl and whirl until it tick, tick, ticks and finally plops into a number on the roulette wheel, watch for those bars on the one-armed bandits and hear the dice click against the cage at chuck-a-luck," wrote Leon Rasmussen in the September 12 edition of the Thoroughbred Record magazine. "Las Vegans — I believe there are about 35,000 of them — are just not enough to contribute materially to the success of the track. Racing needs population, and although Las Vegas does not hew to convention in very many ways, it is still not quite fabulous enough to sustain a track as pretentious as this one hoped to be."
After brief forays with Quarter Horse racing in 1954 and auto racing in 1954 and 55, Las Vegas Park was abandoned and eventually torn down in the 1960s.
Most of the racing plant is now the site of the Las Vegas Country Club, which opened in 1967, while a corner section of the 480-acre racetrack property was utilized for the massive International hotel that debuted in 1969 with Barbra Streisand and Elvis Presley headlining the grand opening. The hotel was known for many years as the Las Vegas Hilton and now is the Westgate Las Vegas Resort and Casino.