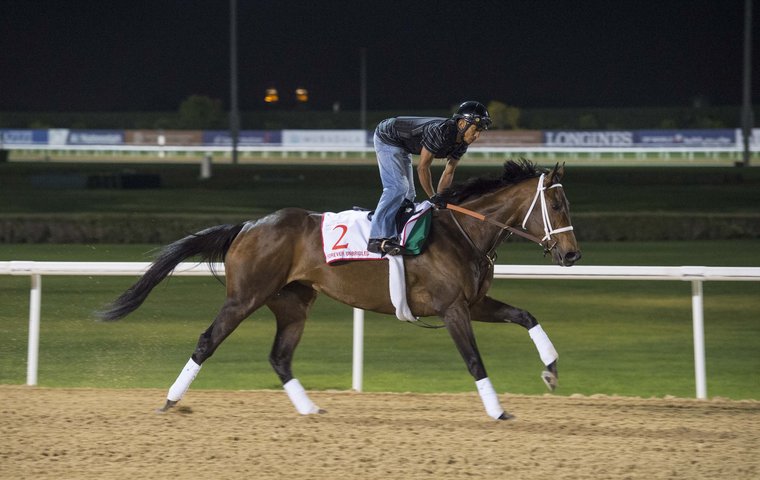 Trainer Dallas Stewart has always had a way with fillies and mares, dating back to the days he galloped Winning Colors, who became the third female Kentucky Derby winner in history in 1988, while working as an assistant to renowned trainer D. Wayne Lukas. In fact, seven of his nine career G1 victories have come with a female runner.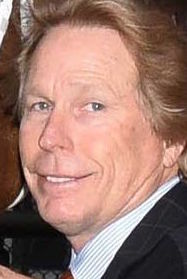 On Saturday, Stewart (pictured) will attempt to make history with the most accomplished runner he has ever trained when he saddles Charles Fipke's champion Forever Unbridled for the $10 million Dubai World Cup. The 6-year-old Unbridled's Song mare will be attempting to become the first female winner in the 23-year history of the race. To date, the Japanese mare To The Victory has been closest, when second to Captain Steve in 2001.
"She can compete with the boys," Stewart said. "I've been around a couple of good ones and she's right there. When you run a filly against the boys, you need to feel like they have a chance to win. She's not three, she's six, so she's older than most of the males she's facing. Not only is she older, but she's had some great accomplishments. Given those factors and how she's doing, we're going to go for it."
Stewart, 58, is making his first trip to Dubai and a win in this prestigious race would be the biggest of his career.
The native of McCombs, Mississippi, spent 11 years working for Lukas and, in addition to Winning Colors, he also worked closely with Lady's Secret, who beat males in the 1986 G1 Whitney Handicap and was named that year's Horse of the Year. He went out on his own in 1997 and to date his runners have won nearly $47 million.
Among his most prestigious wins have been 2006 Kentucky Oaks winner Lemons Forever, the dam of Forever Unbridled, the 2001 Breeders' Cup Distaff with Unbridled Elaine and the 2017 Breeders' Cup Distaff with Forever Unbridled, who became his first champion after her victory.
Since arriving in Dubai on March 21, Forever Unbridled has made Stewart only more confident heading into Saturday's race.
"She's a really, really good racehorse," Stewart said. "She's won at eight different racetracks. She had three starts and three wins last year, so she's definitely dedicated to winning. Whether or not she can beat the boys, that's what we're going to try and find out. It will be a great pay day if we can get it done, but more importantly, it will be a great accomplishment for her.
"All through her career she's been very talented. She had an ankle injury early on and we gave her the time off that she needed. She's bigger and stronger now. She's not your typical mare. She's big and strong. She's massive. She has great energy all the time. She's come here ready."
Forever Unbridled is scheduled to be retired after the Dubai World Cup and be bred to Medaglia D'Oro, who closed out his career with a second in the 2004 edition of the race. Stewart says he is not thinking about that just yet.
"My only concern is getting her ready for Saturday," Stewart said. "We're proud to be here. We're happy for the invite. Hopefully, she'll represent. She's always represented us well in the past."