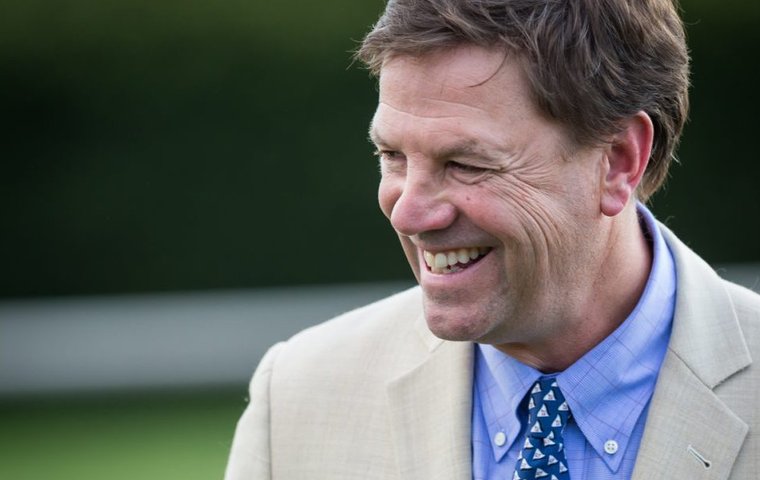 Since my last article on December 31, there has been much written about how difficult 2019 was for the Thoroughbred racing industry. Many said they were pleased to have 2019 behind them and optimistic that the industry 'leaders' will respond favorably to right the ship.

One of the most interesting series of brief daily articles appeared in the first two weeks of the New Year in the Thoroughbred Daily News under the title of 2020 Goals. The authors represented a cross section of significant industry participants. A few of the writers expressed enthusiasm and hope for the leadership of the recently announced Thoroughbred Safety Alliance, which consists of six of the most powerful racing organizations in the U.S.
Others, such as H. Robb Levinsky, Founder and Racing Manager of Kenwood Racing LLC, had a more pragmatic and, I would suggest, very realistic view of the state of the industry.
Levinsky wrote, "We are under siege from many directions, in large part due to our own collective inability to address the very real problems we face in terms of racetrack safety, medication issues, proper regulation, and mechanisms for the removal of the bad actors in the sport who do not put the welfare of the horses first and foremost … This game, unless it changes, is going to chase more people like me out of it … Either our industry gets our collective heads out of the sand, grabs the reins, and takes prompt action to achieve substantive change or more owners … will leave the business."
Amazing resources
One of the most articulate leaders in the industry is trainer Graham Motion, who shared his thoughts in a similar TDN article. "In my opinion," he wrote, "the number one priority for racing to achieve in 2020 is to come up with some form of stronger leadership from within the sport … We have amazing resources within our industry and we should make far better use of them."
I agree with both Mr Levinsky and Mr Motion, but my question is who and where are these industry leaders, and why have they not stepped forward with leadership at a time when the industry needs it most.
To explore some possible answers to that question, I would like to go back to the formation of the National Thoroughbred Racing Association in December, 1997.
The NTRA at the time was planned as a national organization that had representatives from the major racetracks as well as some smaller regional ones; representatives from significant breeder and owner organizations, a broad representation from horsemen's organizations, as well as representatives from the Breeders' Cup and the Jockey Club.
There was much hope and support for the organization when the NTRA executives made their first industry presentation at the Jockey Club Roundtable in Saratoga Springs in August 1998. However, unbeknownst to most people in the industry, there were a number of changes in racetrack ownership that would reshape how the racing industry would conduct its business.
At the time of the launch of the NTRA, the face of racing was about to change dramatically. Both Magna Entertainment - now The Stronach Group (TSG) - and Churchill Downs Inc were embarking on aggressive strategies that would change the face of racing in the U.S.A.
Five major tracks were acquired by TSG from 1998 to 2004:
Santa Anita Park- Arcadia, California in December 1998.
Gulfstream Park-Hallandale, Florida in September 1999.
Golden Gate Fields-Albany, California in December 1999.
TSG acquired a majority interest in the Maryland Jockey Club in November 2002, which included Laurel Racecourse and Pimilico, both in Maryland.
In addition, TSG acquired or developed these racing-related assets:
AmTote International, one of the three Tote companies in the U.S - a minority share was bought in August 2003 and the balance was purchased in 2006.
Bowie Race Track in Bowie, Maryland - a training track bought in August 2003.
Palm Meadows Training Center in Boynton Beach, Florida - built by TSG and opened in November 2002.
Expressbet, now one of the major Advanced Deposit Wagering (ADW) companies - launched in 2002.
Horse Racing Television Network (HRTV) - launched in January 2003. HRTV was sold to Betfair, owner of Television Games Network (TVG) in February 2015.
In five short years, TSG bought five major racetracks, purchased one of only three national Tote companies, started their own national ADW, had three major training facilities in Maryland, Florida and California and launched a national racing television network.
Churchill Downs also made some major acquisitions in this same period.
Hoosier Park-Anderson, Indiana - in a partnership, Churchill built this track in Sept 1994
Ellis Park Race Course, Henderson, Indiana - purchased in 1998
Calder Race Course, Miami, Florida - bought in January, 1999
Hollywood Park Racetrack in Inglewood, California - in September 1999
Arlington Park in Arlington Heights, Illinois - in September 2000.
Fair Grounds Race Course, New Orleans - in 2000.
In addition, Churchill launched its ADW business, Twin Spires, in 2007 and made a major ADW acquisition of youbet.com in June 2010.
In the youbet deal, it also acquired one of the three industry Tote companies, United Tote.
Churchill divested Hoosier Park, Ellis Park and Hollywood Park in the last decade, but has continued to be active in acquisitions in the gaming business.
In a relatively brief period, the racing industry was confronted with companies that controlled a significant number of racing customers, and those companies moved quickly to get involved in related industries, such as Tote and account wagering. Stronach and Churchill now had direct access to range of racing customers.
I joined the New York Racing Association (NYRA) in October 2004, became a member of the NTRA board and attended my first meeting in December 2004.
Jim McAlpine, President and CEO of Magna Entertainment, and Tom Meeker, President and CEO of Churchill Downs, both served as board members of the NTRA. In addition to their significant racing assets, Churchill and TSG had a strong interest in their respective Tote and ADW businesses, and that was clear at the NTRA meetings
In a very short time in my first NTRA meeting, it was clear to me that Churchill Downs, TSG and the two national horsemen's groups associated with the NTRA board clearly controlled the agenda and business of the NTRA.
The NTRA today does some important work maintaining industry leadership areas, such as the National Horse Players (NHC) year long events, lobbying the government and the IRS on important tax issues, and running the racetrack safety and integrity program. The NTRA mission statement makes this quite clear:
"To increase the popularity, welfare and integrity of Thoroughbred racing through consensus-based leadership, legislative advocacy, safety and integrity initiatives, fan engagement and corporate partner development."
This organization does not have the authority to maintain the position as a strong authoritative decision-maker to directly address and solve industry problems. In my experience, consensus-based leadership does not get the job done, and it certainly does not appear to be working in the Thoroughbred racing industry.
Disturbing decline
Click here for a chart showing the on- and off-track wagering activity for roughly the past two decades. Clearly in the U.S., we have been on a precipitous decline where total handle peaked in 2003 and has declined steadily since. Specifically, there has been an on-track decline of 52.5 percent and the all-sources or off-track decline has been 25.7 percent.
What makes this more disturbing is the high percentage decline in on-track wagering. On-track wagering creates a higher return to the racetracks and the purse account than off-track wagers. No business could show these types of declines and expect to stay in business long term.
I believe the industry does not lack strong leaders, but rather that it has a more basic problem: the fundamental core of the business is broken.
The completely decentralized structure of the state racing and regulatory system simply does not work on a national basis, and the industry suffers as a direct result.
It competes with many different sports and entertainment alternatives. However, when there was massive media attention driven by the unacceptable number of equine breakdowns at Santa Anita last year, did one state racing agency/regulator come forward to assist with best strategies for addressing the potential reasons for the breakdowns, or with an articulation on how to manage a proper communication response to these issues?
In fact, it appeared to me that the state regulators and politicians, perhaps unknowingly, actually fueled the flames in the media and perhaps compromised the efforts Santa Anita was making.
Lack of desire and understanding
Any reader of this column knows I have been a huge proponent of the Horseracing Integrity Act, and that position is directly informed by the seven-plus years I spent at NYRA working with our regulator, the New York State Racing and Wagering Board (now the New York Gaming Commission).
None of the people I worked with, executives or staff, had prior experience working in the racing industry. There were some decent people, but it was extremely rare to find an individual who cared for and understood the sport.
When I studied who USADA (the U.S. Anti-Doping Agency) was and how they proposed to do drug testing, research on new drugs and devise penalties that would act as deterrents, it was clear that USADA represented a solution (and sadly perhaps the only one) to run the cheaters out of the game. State regulators clearly had no desire or understanding about how important that was to the sport.
I mentioned at the outset that I had been reading a number of year-end columns about Thoroughbred racing in 2019. One of the best places to go for racing news is the Paulick Report.
On December 26, Ray Paulick and Scott Jagow on the Friday Show did a piece on three things to look for in 2020. It was an engaging clip, but I was drawn to a posting on the site from David Worley that was brilliant and also very sad. I do not know and have never met Mr Worley, but he clearly is a very intelligent racing enthusiast. I had been thinking about the future of the racing industry and its lack of leadership. I am going to take more space than I should and quote extensively from this post from David Worley. David, thank you for this post and I hope that I have the opportunity to meet you in the future:
"Posters who know me well will note I sort of quit posting (with a few exceptions here and there) on the PR this fall. I think 2019 is the year that broke me with regards to racing. I just can't support it anymore, at least not until it seriously reforms. By 'support', I don't mean that I won't watch or occasionally wager, but my passionate, daily, intimate engagement with the sport is simply gone because I came to the conclusion this year that the sport cannot change.
"I say 'cannot' because I believe the issues are mainly structural rather than issues of leadership. To be clear, there are LOTS of really great people in the industry who care about its future. An example being someone like Stuart Janney, who is a first-rate human, well-connected, and engaged. If the SJs of the world can't make headway, then we need to look beyond the people to the structures which oppose change.
"And that brings me to the real culprit with keeping racing the same. Regulation at the state (rather than national or international) level. While we can debate what should happen in the sport, it really matters not because there is NO MECHANISM to compel change across the sport.
"So I sincerely hope that changes do occur, but I have truly given up because I don't see it as a legitimate possibility."
David, thanks so very much for the post.
Sadly, it appears that the state regulatory structure that was set up to assist and help manage racing might very well be its undoing.