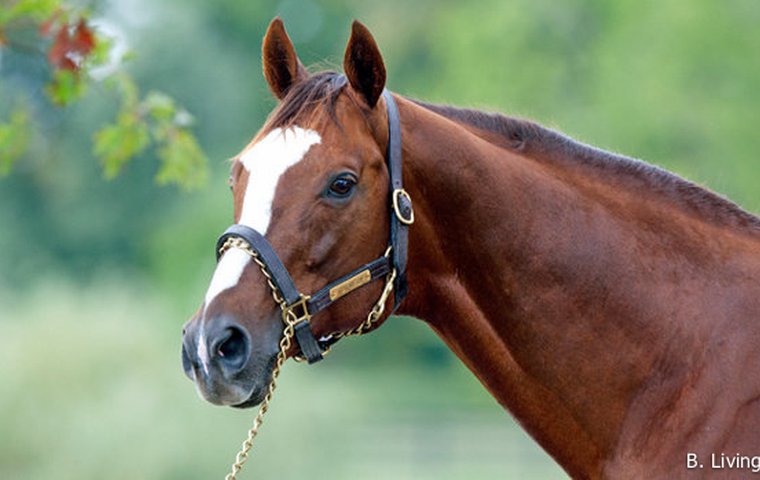 Much has been written about the recent success of Ken and Sarah Ramsey and their foundation stallion, Kitten's Joy. Less often reported is Ken Ramsey's desire to race internationally and build the sire's reputation outside the United States. In Part II of her article on Kittens abroad, Teresa Genaro explores the development of Kitten's Joy as an international sire. Read Part I.

While racing success at home and abroad is in itself a goal for Ken Ramsey, it's also a necessary stage-setter for the development of Kitten's Joy as an international sire.
Kitten's Joy's first season at stud was in 2006, and the following year, Ramsey bred him on Southern Hemisphere time at his Lexington farm to nearly two dozen mares, then shipped 15 of them in foal to Australia, to race or be sold at the Magic Millions sale.
That first foray into international breeding ended in disappointment, according to Ramsey Farm manager Mark Partridge.
"We got a couple of stakes horses out of that," he said. "Nothing major. When you change hemispheres, it's not good on the mare and it's not good on the foal."
"Shipping them in foal threw off the body rhythm of the mares on Southern Hemisphere time," Ramsey said. "If we did that again, we'd foal them out on our farm in Kentucky and send them down as yearlings."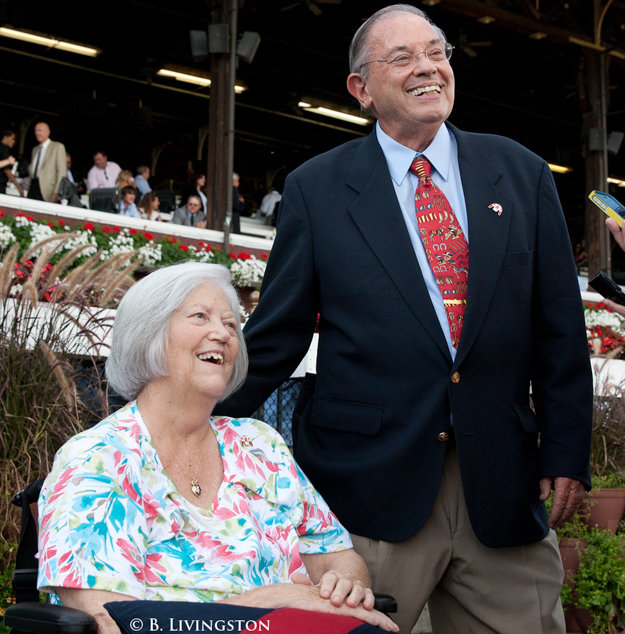 Partridge explained that the Australia experiment was always intended to be a one-time thing, suggesting that the international Kitten Joy strategy is more likely to begin in Europe than the antipodes.
"We've had a lot of interest from Europe in the past two or three years," he said. "Shadwell breeds to him every year; the Aga Khan and Wertheimer and Frère have bred to him as well."
"But," he added, "no one's really tested the commercial market yet. It would be very risky taking one to sale until he gets a good horse in England. People are going to be reluctant to spend any money on one until he gets a Group 1 winner."
Characterizing Kitten's Joy as a "top-end sire," Tattersalls director Jimmy George said, "He's established a big reputation as a sire of high-class turf performers, and that's what you need to be successful in Europe.
"But, I'm not saying that there's going to be a huge number of European mares heading to the United States to get a Kitten's Joy. Obviously, the pre-eminent turf sires stand in England. What wouldn't be a surprise would be if European buyers bought yearlings by Kitten's Joy to race in Europe. That would be more likely than sending mares over to him."
International consignor Ted Voute of Voute Sales in Stratford-upon-Avon has already booked a mare to Kitten's Joy. The Great Britain-bred Elite will be bred in 2014, and the foal will be born and raised in Kentucky before being sent back to Europe to race.
"Kitten's Joy has been so phenomenal in America on turf," Voute explained. "He's unbeatable. And he represents good value to us: he stands for $100,000, which is about £62,000. Frankel is much more than that; Invincible Spirit, New Approach, Dansili—all of our equivalent stallions are standing for at least £10-15,000 ($16.5-25,000) more."
"Our fault," he said with a laugh, "was in not sending the mare in 2013. We'd have saved $50,000."
Voute expressed minimal concern about breeding to a horse that raced on Lasix for all but one of his races.
"In the back of your mind you have a slight worry," he admitted. "But bleeding is brought on by several things, including genetics, so you have to hope his progeny don't have a genetic disposition to bleeding.
"It's the chance we take. In the back of our minds, you think, [the foal] can always run in America."
Most people interviewed declined to comment on the issue of Lasix and its effect on the attractiveness of Kitten's Joy's progeny, but OTI Racing's Henderson said that Lasix was not "overly significant" in his decision to purchase Kitten on the Run.
"We always consider the Lasix issue," he said. "We do our due diligence and we assess horses thoroughly, and we didn't see any concern whatsoever.
"We know that many of the American stallions that shuttle to Australia have been Lasix horses, and I don't think that there's any clinically conclusive evidence that there's a strong correlation in their breeding bleeders."
He is hopeful, in fact, that Kitten on the Run's racing career will make him a successful stallion prospect. His is a racing, not a breeding, operation, and will seek to sell Kitten on the Run as a stud when he's finished racing.
While a number of media outlets reported in 2007 that -- as part of the Australian experiment -- Kitten's Joy would shuttle to Australia, Ken Ramsey said that was never considered. If Kitten's Joy's offspring are going to take the world by storm, the mares will have to come to Kentucky. Ramsey is adamant that his stallion won't shuttle.
"If someone wants to breed to him, bring the mares here," he said. "Let them get in foal, let us foal out the babies on our farm. We've got the best spring water, the best feed, the best pastures. We've got a good farm for breeding horses on.
"If someone wants to breed him on Southern Hemisphere time, we'll do that. But we're very attached to him and we try to give him a break, and if he's going to have any problems, he's going to have them on my farm."
In recent weeks, Mark Partridge was in Europe, looking at European mares with stakes-winning pedigrees to purchase to breed to Kitten's Joy; he'll do the same at the upcoming Keeneland and Fasig-Tipton sales.
"They've made this horse completely themselves," said Voute admiringly. "It's a lovely family farm doing it the old-fashioned way on the racetrack."
Tattersalls' Jimmy George said, "Ken Ramsey's faith in the sire has been fully vindicated."
Kittens Abroad: Ramseys' Global Plans for Foundation Sire - Read Part I >>>