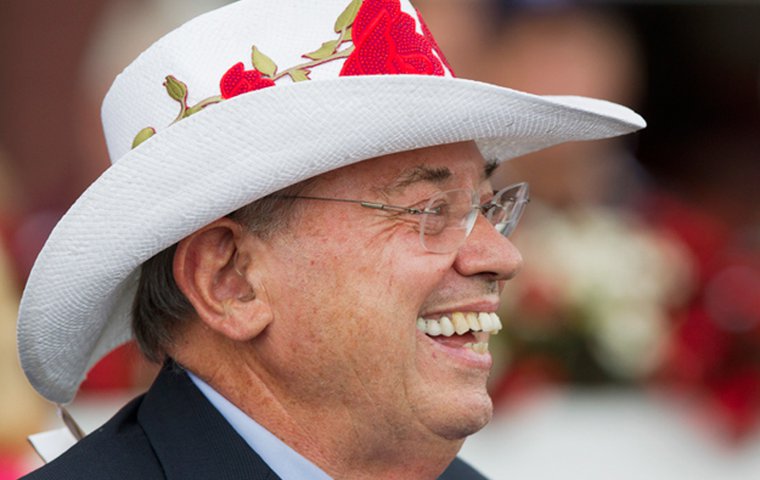 Much has been written about the recent success of Ken and Sarah Ramsey and their foundation stallion, Kitten's Joy. Less often reported is Ken Ramsey's desire to race internationally and build the sire's reputation outside the United States. In a two-part article, Teresa Genaro covers Kittens abroad.

-----------
On Jan. 18, 2004, Ken and Sarah Ramsey collected their second leading owner Eclipse Award, and their first for leading breeder. They won their first Eclipse Award in 2004, when Kitten's Joy was named Champion Male Turf Horse, and it's not too much of a stretch to say that the Ramseys' most recent awards belong to Kitten's Joy, too.
The Ramseys' racing empire rests solidly on the chestnut withers of their star stallion, the homebred that Ken Ramsey says was a miracle even before he was born, given that his dam came within minutes of being euthanized following a racing accident, then had trouble foaling and had several Caesarean sections.
The son of El Prado (IRE) out of the Lear Fan mare Kitten's First, Kitten's Joy led all stallions in 2013 in earnings ($11,326,203), Grade 1 winners (6), and stakes winners (24).
But the Ramseys' racing success—and Kitten's Joy's—isn't limited to big racing days. Active in the claiming game, Ramsey runs his horses at a variety of tracks and a variety of levels, leading to nine owner's titles in 2013 and records for wins at meets at Gulfstream Park, Keeneland, Churchill Downs, Kentucky Downs, and Saratoga.
But the undisputed king of racing in the United States is not content with dominating racing on these shores. For 2014, Ken Ramsey is setting his sights internationally, as both a breeder and an owner.
"I like to play on the international stage," he said recently from his farm just outside Lexington, Ky. "We got a taste of it in Dubai [after winning the 2005 Dubai World Cup with Roses in May], and that was the biggest thrill of my life."
Ramsey currently has horses in training in Italy and in Ireland, and he expects to race in those countries, as well as in England, France, and Dubai this year. He has made no secret of his desire to develop Kitten's Joy into an international sire, and he knows that if he wants international owners to send mares to his farm to breed to Kitten's Joy, his stallion's progeny need to prove their worth on international racetracks first.
In 2009, the Ramseys' Cannonball finished second in the Golden Jubilee at Royal Ascot. While Ken didn't make it to the winner's enclosure that day, he did take tea with the Queen as a result of Cannonball's finish—an experience that his Irish trainer Dermot Weld says he's eager to repeat--but a racing meeting without a victory is unfinished business, and Ramsey is determined to get back to Ascot and to leave a winner.
That could happen with a horse whose name evokes South Florida, not southern England. Currently training in Italy with Gianluca Bietolini, promising three-year-old Gulfstream Kitten broke his maiden at first asking in the Debuttanti at Naples at the end of December. According to Bietolini, the Ramsey homebred will be pointed toward the King Edward VII Stakes at Royal Ascot this year.
Bietolini has five horses for the Ramseys, three in Italy and two in France, among them four-year-old Shirley's Kitten, winner of three races from 10 starts and stakes placed in Italian Group 2 and Group 3 races. The trainer said that he might take another Ramsey horse with him to Ascot, though he has not decided which one.
Among Bietolini's success stories for the Ramseys is Kitten on the Run, a 2010 Kitten's Joy colt that went four-for-four in Italy, including a listed stakes win. Purchased privately from the Ramseys by OTI Racing after his Italian victories, Kitten on the Run went first to England to race for trainer Luca Cumani. After three disappointing races, he headed to Australia, where, OTI Racing's director Terry Henderson said he is in training at Caulfield, readying for a first start off a layoff in Australia in February.
"We sent Francesca Cumani to ride him before we bought him," Henderson said, referring to the racing broadcaster and amateur jockey who is the daughter of Luca Cumani. "She was really impressed with him, as was Kieren Fallon the first time he rode him."
"He's in a good stage of pre-training and really pleasing us," Henderson said. "It's still hard to know where he's going to fit in, but I think he's a classical, miler type."
In addition to France, Italy, and Australia, Kitten's Joy offspring are currently training in Ireland. Dermot Weld has two horses for the Ramseys, including the optimistically named Pay Day Kitten, a four-year-old who won twice last year from five starts in Ireland.
"She's developed into a lovely, big mare," Weld said. "I see her as a stakes filly for the coming season. She stays very well and she's really coming into her own. I'm confident we'll get black type with her."
Weld hasn't yet mapped a campaign for Pay Day Kitten, but he suggested that following a European racing season, Pay Day Kitten could head to the U.S. to race later in the year.
Weld has worked with other Ramsey homebreds, including Real Solution, winner by disqualification of last year's Grade 1 Arlington Million. Real Solution began his racing career in Italy, winning two races there for Bietolini before a respiratory issue sent him first to Ireland and then to the United States.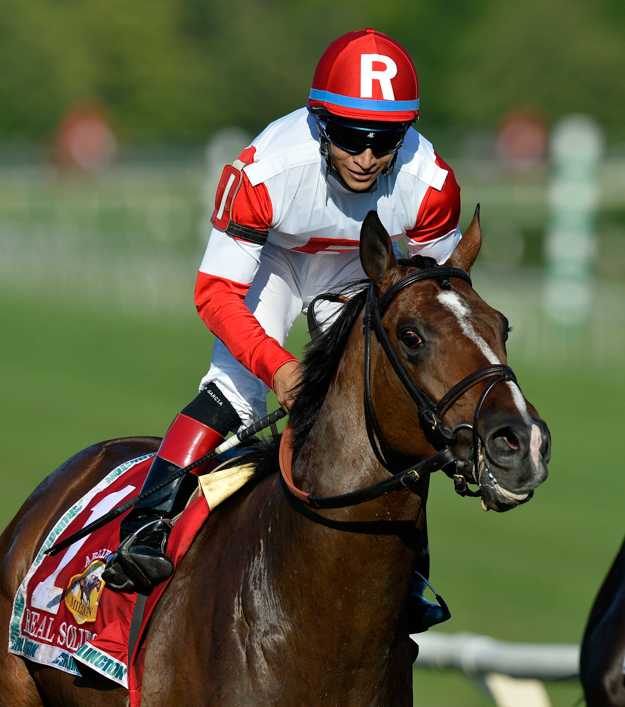 Back in the U.S., trainer Wesley Ward, who conditioned Cannonball for the Ramseys, has a handful of young horses that he's pointing to the Chesham Stakes at Royal Ascot, waiting to see how they develop before deciding which of them to run.
He also has some older horses that he'd consider bringing to Europe to race in June, but, he remarked, "They'll have to come out and do well at Keeneland or during Derby week in order to warrant bringing them over."
Other Ramsey horses under consideration for international races are Real Solution and the multiple Grade 1 winner Big Blue Kitten, both trained by Chad Brown. Ramsey is looking at Royal Ascot for the former and the Prix de l'Arc de Triomphe for the latter.
"I'd rather shoot high and miss," Ramsey said, "than aim low and hit the target."
European form information provided by Timeform.