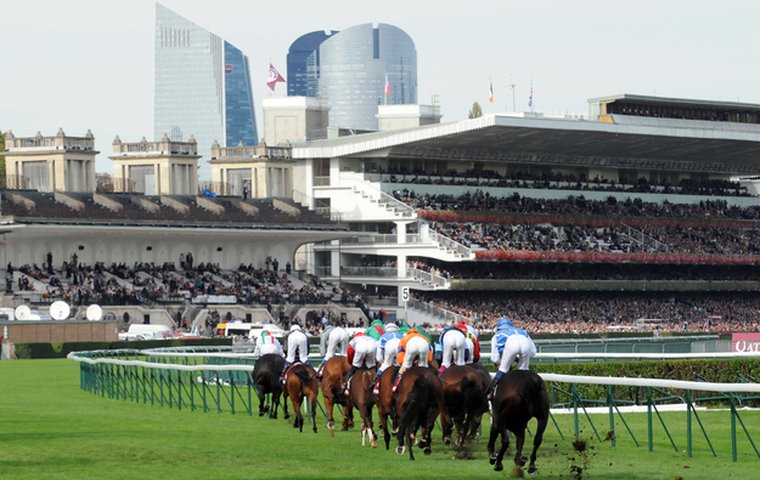 Generation Galop is a think tank that aims to promote progressive ideas for the future of French racing. Racecourse development strategies feature among its areas of focus, especially as France's flagship Longchamp Racecourse is expected to undergo a major renovation in the next few years. In an attempt to gain clearer insight on this highly complex subject, the group turned to Paul Roberts, of London-based Turnberry Consulting Ltd, an advisor specialising in development strategy with a particular focus on sport (including the redevelopment of Ascot and other racecourses), universities (Oxford numbers as one of Turnberry's clients), and large estate developments. Generation Galop talked to Roberts about how to create a successful racing facility, here is the dialogue:

Generation Galop: How important is the facility development strategy for your clients?
Paul Roberts: Development strategy for facilities tends to be a function of the funding system that operates in different countries. Some countries receive virtually all the funding for racing from wagering, as is the case in France or Hong Kong. Great Britain is an example of a smaller benefit coming from wagering and much more from the racing experience.
It is common for those who have to survive on income from racedays to invest more in the experience and focus more on delivering the event. As a consequence, they are more successful at it. Countries that receive income irrespective of the experience at the track tend to produce a more lacklustre racing experience. There is no reason for this, it is just human nature.

What are the typical problems racecourses face, and how do you advise them?
Racecourses are particularly complex. The range of activities compared to pitch or field sports that are more static – the movement, viewing, dining, and involvement of horses is far greater. Some people watch all races live, some all on TV; start times vary, some people do not stay for the whole event. This complexity can only be understood by a comprehensive review as racecourses rarely move or are completely rebuilt. They are more organic and evolve over time.
Racecourses such as Deauville or Goodwood have been operating on the same site for more than 100 years, evolving to meet current needs. Flexibility and resiliency are therefore important. Sometimes the schemes are sub-optimal or those directing have:
A lack of experience in leading the development process and no appetite for thorough analysis;

Failure to ensure flexibility for the future, often looking to schemes to fit the fashion of the day;

A lack of ambition to innovate.
There is constant competition for customers to attend racecourses and the racecourse experience must be equal to or better than other, non-racing events in their region. This is not always acknowledged.

How do you proceed when advising on major racecourse redevelopments or facility improvements (time span, research, consultation with constituents, etc.)?
All planning should always be based on the fundamentals of any development: survey, analysis, plan.
Survey to understand what you have in all respects, the physical plant, the structure of the industry, competition, reputation, brand. What exists. The analysis is which decision needs to be made about strategy. From that analysis, what should be the plan – physical, financial, practical etc.
Once a plan is conceived, it must be carefully communicated. Consultation is crucial in racing, which is a conservative industry and finds change difficult. There should be consultation at all times for two reasons: it will improve the quality of the information and therefore the decision-making, and it will result in greater acceptance when the plan is created. All this is fundamental. Capital projects are difficult to reverse so judicial decision-making, consultation, and consensus are critical.
From your experience, are there any general rules that can be applied to all racecourse redevelopments? How important is the local and cultural environment?
Local and cultural issues vary significantly between different countries. Racing is one of the most global of all sports with consistent race gradings and sales harmonisation, but other aspects are very different: The pre-parade ring interest in the U.K. and New Zealand is not matched in France or the U.S. However, sometimes certain trends are perpetuated as there is perceived to be no interest when there is.
Ultimately, for a racecourse to be successful, there should be the ability to do three core elements:
View the horses, view the track, and view other people;

Eat and drink in an environment and quality at least as good as the immediate neighbourhood;

Allow people to bet efficiently.
Do all this in an environment that is exciting, clean, and contemporary. Without all this, it is difficult to sustain any track.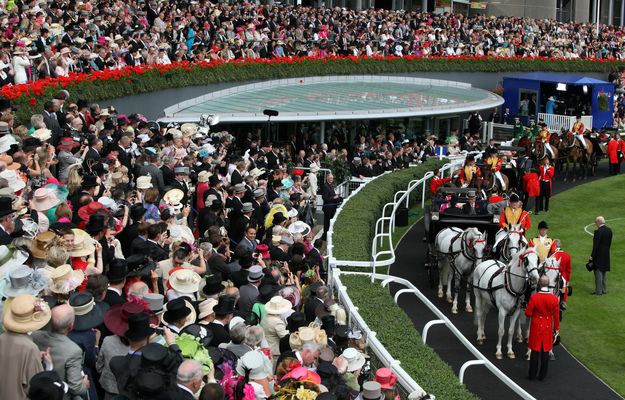 What would you consider the key(s) to success in a redevelopment project?
As far as success goes, the key criterion is: Does it sustain the industry over the long term? No racing nation can survive without good racing and good racecourses. It cannot survive through gambling as long as there are cheaper, less complex alternative products to pursue.
As for the argument that there is no need to invest as no-one goes, it is because there is no investment that no-one goes. Success is a safe and engaging environment for race connections, a superior experience for fans and a leisure venue that compares to other stadia for the interested observer. Racing is theatrical, but the stage and the show must be good.