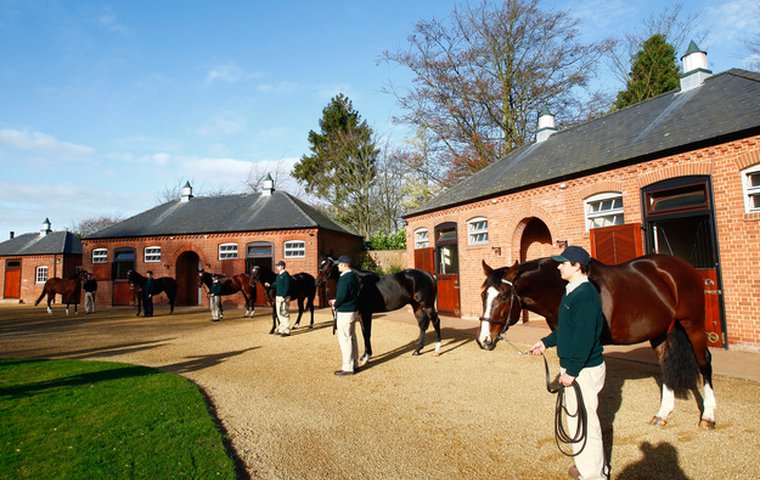 The international breeding operation started by Saudi Prince Khalid Abdullah more than 30 years ago has arguably been more influential than any other in world racing during the past 100 years. As Juddmonte's newest superstar is readied for a crucial test at Glorious Goodwood on Wednesday, bloodstock analyst Janet Hickman looks at the reasons for this great success story.

No horse in Europe this season has made a greater impression than Kingman. And when the John Gosden-trained 3-year-old miler, winner of the G1 St James's Palace Stakes at Royal Ascot last month, lines up in Wednesday's G1 Sussex Stakes at Goodwood, he is favourite to add another momentous chapter to the Khalid Abdullah story.
The history and achievements of the Abdullah racing and breeding empire have been recorded, notably and most recently by noted bloodstock writer Tony Morris on the Juddmonte website. But why has this particular empire succeeded so spectacularly and consistently?
The embryonic operation began in England in the spring of 1979 with the victory of the Jeremy Tree-trained 2-year-old Charming Native, but it grew up fast. That same year, Abdullah had two of the best British juveniles, Abeer and G1 Middle Park Stakes winner Known Fact. When the latter landed Abdullah's first classic with the disqualification of Nureyev in the 1980 2,000 Guineas, he was the first of a century of individual Juddmonte G1 winners across the world, trained in Britain, Ireland, France, and North America.
The roll call includes the great, the influential, the tough, and the memorable. A limited list of five might be: Warning, Rainbow Quest, Dancing Brave, Zafonic, and Frankel. That ignores Arc and Epsom Derby winners, plus great racemares, broodmares, and stallions. There are many owner and trainer championships, and several Eclipse Awards, earned by the pink and green colours. The Thoroughbred has been shaped by its products, arguably more than by any other bloodstock empire of the last century.
So how, and why, does Juddmonte succeed?
Juddmonte is a business, albeit one that does not necessarily require a positive balance sheet. And businesses rely on staff, shrewd management, and raw material. Juddmonte was able to get all three in place early on, providing a firm platform for consistent success.
Staff and management
Juddmonte has had just two racing managers since 1982, and one general stud manager since 1988, providing invaluable continuity as well as excellence and loyalty. Great managers secure and keep great staff, and Juddmonte is no different.
At the start, former trainer Humphrey Cottrill bought some early winners and forged relationships that proved influential, while highly regarded bloodstock agent James Delahooke was instrumental in the acquisition of the early breeding stock. The late Cottrill was succeeded in 1982 by Grant Pritchard-Gordon, with Lord Grimthorpe taking over in 1999.
Philip Mitchell has been general manager of European operations for 26 years, based at Banstead Manor Stud, Newmarket, which together with Juddmonte Farm in Wargrave, near Ascot, has formed the hub of the European breeding operation.
Each manager developed an intimate knowledge of Juddmonte's bloodstock families, and each has known exactly what is going on on the racecourse. Each has worked closely with the trainers, with longevity again a major feature. Sir Henry Cecil, John Gosden, Roger Charlton, Andre Fabre, Bobby Frankel, Guy Harwood (and his daughter Amanda), Barry Hills, and Sir Michael Stoute are among those who have, or had, a decades-long relationship with Khalid Abdullah. Like the stud staff, the trainers know the families.
Those key personnel have been instrumental in purchases, sales, and culls. They have placed stallions and managed them. Consequently, Banstead Manor has stood some of the most desirable stallions of the last couple of decades, notably Rainbow Quest, Dansili, Oasis Dream - and now Frankel.
The team also have decided who to sell. Dancing Brave was despatched when he did not meet expectations, while Danehill was sold to Coolmore at the end of his racing career, and Workforce went straight to Japan. The subsequently hugely successful Danehill stands out as the apparent aberration, but it is worth remembering that he was subjected to a different management style at Coolmore, and that he shuttled. Juddmonte still tapped into him with great success, getting the Banstead Manor stallion siblings Dansili, Champs Elysees, and Cacique, plus Frankel's dam Kind.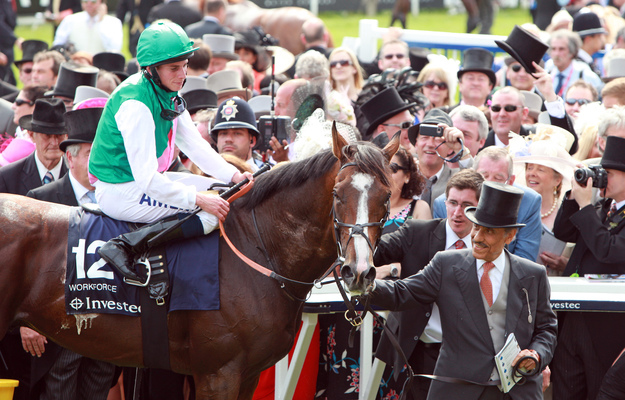 Frankel was the product of another temporary management innovation - a tie-up with Coolmore. In short, Juddmonte provided the mares, Coolmore the top stallions, and they took it in turns to pick the best of the foal crop. Hence, Frankel's "uncle," Powerscourt, raced for Coolmore, while Juddmonte chose in Frankel's year.
The raw material
Early on, Juddmonte purchased yearlings, fillies in training and young broodmares. Cottrill, together with late trainer Jeremy Tree, picked out Known Fact as a yearling in the U.S., often a source of top-level winners for Juddmonte. Delahooke bought Slightly Dangerous (dam of Commander In Chief and Warning) just before her second to Time Charter in the 1982 Epsom Oaks, and her yearling "nephew" Rainbow Quest later that year.
Other distaff acquisitions of that era, thanks largely to sales by Jock Whitney and Robert Sangster, included Aryenne, Bahamian, Ballinderry, Mofida, Peace, Rockfest, and Sookera, all ranging from useful to top class on the track.
Those mares were managed to great effect, and three decades later, their great influence is still pervasive. Frankel traces to Rockfest, while Kingman's dam, Zenda, is by Mofida's grandson, Zamindar, out of Bahamian's daughter, Hope.
Perhaps most significant is Hasili, a granddaughter of Sookera. Hasili's offspring include top-level winners Banks Hill, Cacique, Champs Elysees, Heat Haze, and Intercontinental, plus the one who missed out on G1 success, Dansili.
These are families that are the envy of any breeding operation in the world, but not all of them came to Juddmonte with a glamorous background. They have been moulded and developed to utilise their strengths. They have made Juddmonte virtually self-sufficient; all its current stallions are home-bred, and yearling purchases are rare.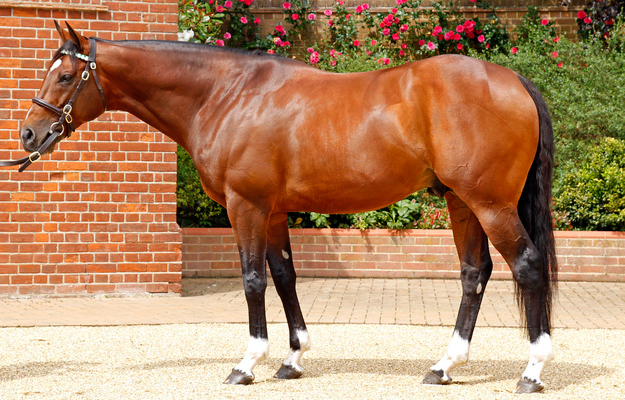 Regional focus
There is a third, and vital, aspect to Juddmonte: It has limited its focus to set regions and tailored its operations to those areas. Its U.S. stud operation is focused on horses likely to be suited to U.S. conditions and provides raw material for its U.S. trainers. Likewise with its operations in Europe. There has been no expansion to the Southern Hemisphere or to the east.
The question for many stud farms is: Is there a good horse among my young stock? For Juddmonte, the question is: Which of these are our G1 winners, our next stallions?