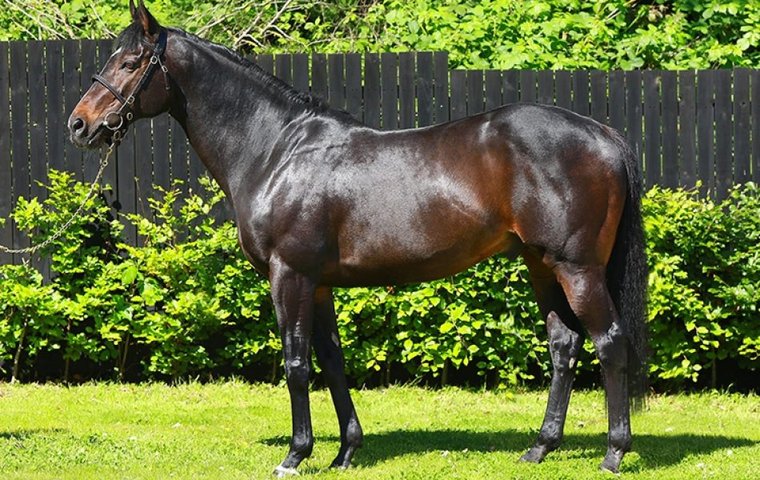 The number of foals registered in Great Britain has grown to 4,726, up one percent from the 2017 figure of 4,674, following increases of two and three percent over the previous two years, according to the Weatherbys Return of Mares, which has just been published.

After seeing growth of seven and three percent in 2016 and 2017 respectively, the number of foals registered in Ireland has fallen by 0.5 percent in 2018 to 8,987, from 9,044 at the same point in 2017.
Naturally, 2018 foals have continued to be registered since September 30 and total year foal numbers will be available in the Weatherbys Return of Mares Supplement, to be published in early February.
Registered foals in Britain: 2009-2018

The data from this annual volume also reports the following key data across the mare and stallion population in GB and Ireland:
8,667 mares at stud in GB in 2018 as against 9,015 in 2017 (a reduction of 348), and 14,874 mares reported at stud in Ireland in 2018 as against 14,434 in 2017 (an increase of 440).
7,409 mares in GB (85.49% of mares reported at stud) and 13,193 mares in Ireland (88.70% of mares reported at stud) covered in 2018 compared to 2017; numbers of 7,533 (83.56%) in GB and 12,640 (87.57%) in Ireland.
21,297 total recorded coverings in GB and Ireland combined in 2018 compared to 20,819 total recorded coverings of registered mares in 2017 - an increase of 478.
Number of stallions in GB has reduced by 10 from 2017 (168) to 2018 (158), but has increased by one in Ireland (252 in 2018 compared to 251 in 2017).
87 stallions covered 100 or more mares in 2018 compared to 92 in 2017 - a decrease of 5.
11 stallions covered 200 or more mares in 2018 compared to 10 in 2017 - 1 fewer.
Soldier Of Fortune (IRE) covered the most number of mares - 281. He was also the most active stallion in 2017, with 341 total recorded coverings.
March remains the busiest month for foaling in GB – 1,404 in 2018 compared to 1423 in 2017.
April remains the busiest month for foaling in Ireland – 2,809 in 2018 compared to 2880 in 2017.
The percentage ratio of foals between GB and Ireland is consistent but moving slightly in favour of GB – 34.46%:65.54% compared to 34.07%:65.93% in 2017.
A historical comparison looking at 60 years ago (1958) shows us combined figures in GB & Ireland of 7,897 registered mares and 4,122 recorded live foals, compared to 23,541 registered mares and 13,713 recorded live foals in 2018 - more than three times the number of mares and, with the help of higher fertility figures, live foals.
Copies of the Weatherbys Return of Mares can be purchased here