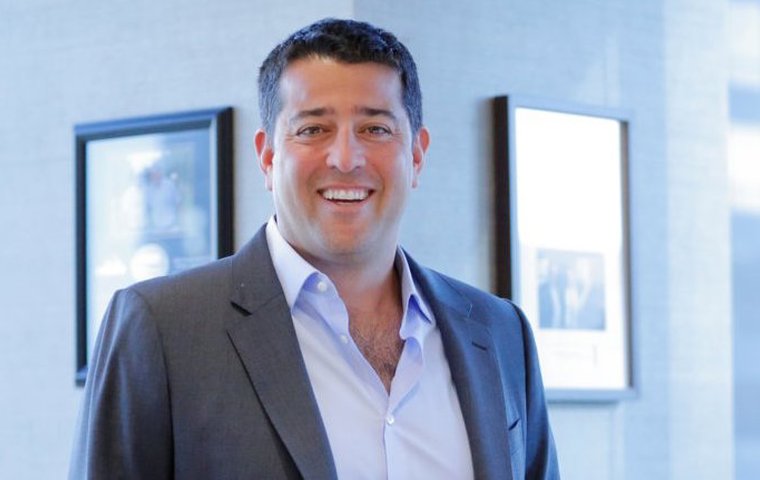 If there's a frontrunner for the Eclipse Award that goes to the leading owner, it's probably Sol Kumin.

He owns Justify, stunning winner of yesterday's Kentucky Derby. And he also owns Audible, who was third in the race. And he also owns My Boy Jack, who was fifth. And he also owns Monomoy Girl, who won Friday's Kentucky Oaks, the distaff version of the Kentucky Derby, making him the first owner to win both races on the same weekend since 1952.
And he also owns Mind Your Biscuits, who the G1 Dubai Golden Shaheen and has earned more than $3.7 million in his career. And he owns Beach Patrol, a multiple-G1 winner who is one of the best older turf runners in the country and was second in Saturday's G1 Turf Classic at Churchill Downs.
And he owns quite a few other talented horses, but you should get the picture by now.
The key element here, however, is that Kumin owns a piece of each of those horse and races under several different stable names.
In the case of Justify, the colt is owned by the consortium of WinStar Farm, China Horse Club, Jack Wolf's Starlight Racing and Kumin's Head of Plains Partners
For years, the Eclipse Award has gone to the connections of one horse or a large stable, but people like Kumin, who are great for the game, are changing that.
Considering that the same four groups that own Justify also own Audible, it could be a snap to single them out for a post-season award.
Yet, as much as it's a statistical nightmare to compile all Kumin's wins and accomplishments in his myriad of partnerships - not least when it comes to the TRC Global Rankings (Justify is listed under 'China Horse Club Et Al'), there also no way that they should be ignored. Like any owner, Kumin took a gamble in buying into all those horses and there are certainly plenty of horses who did not work out as well as those G1 winners.
Right now, it's good to be Sol Kumin, and that shouldn't change down the road just because he can create a nightmare for statisticians. The guy is living a dream, pure and simple, and there's nothing wrong with recognizing that.