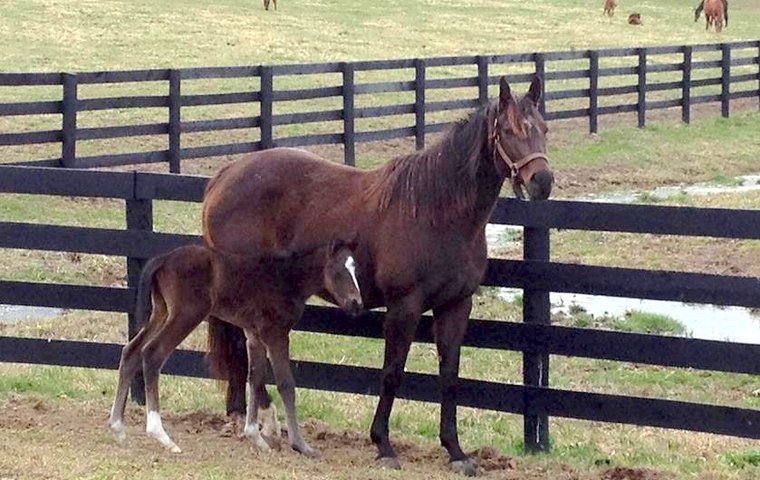 All horses have a backstory, but it could be argued that Girvin, winner of the G2 Louisiana Derby, has one of the more improbable ones. After all, the Kentucky Derby-bound runner, who has earned just under $900,000, only exists because of a very well thrown dart.

In late 2012, Bob and Alice Austin went to a party hosted by Darby Dan Farm in Lexington, Kentucky. As part of the invitation, they got the opportunity to throw a dart at a board that held the names of several of the farm's stallions. If they hit one, they got a free season.
"That was the second straight year I had gone to the party," said Bob Austin. "The first year I didn't do any good, but the second year I just happened to hit Tale Of Ekati. Now, the rest is history.
"You are competing against billionaires all over the world, and here we are, we had five broodmares and got Girvin. People have tried all their lives to do what he might do. That's what keeps the little guy going. It happens every once in a while. There is no way you can predict where they are going to come from."
The $30,000 mare
At the time of the party, the Austins owned Little River Farm, a breeding and boarding operation not far from Darby Dan. Among the horses born and raised on the property were 2001 Dubai World Cup winner Captain Steve, stakes winner King Congie, and the stakes-winning My Miss Storm Cat, who went on to produce champion My Miss Aurelia.
There was just one problem with going to Tale Of Ekati — all four of their own mares were already booked for the next year. Not wanting to break any contracts or give up the free season, they decided the most logical thing to do was buy another mare.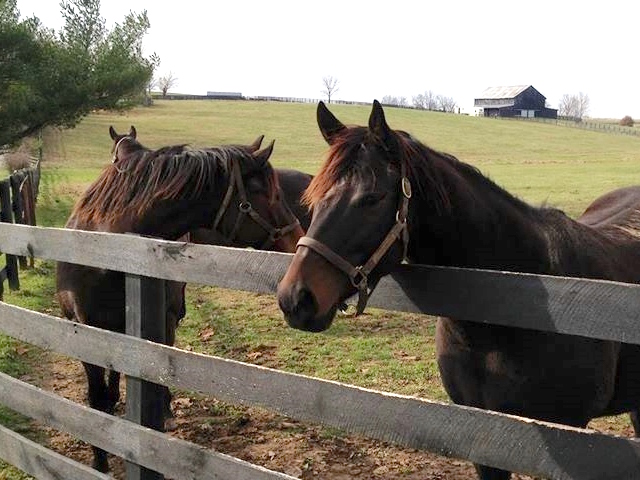 "I decided to take advantage of that dart throw, and I went to the Keeneland January sale," said Austin. "I have a partner in New Jersey, John Witte, who I always call if I do anything to see if he wants in. I told him what the deal was, and he said he would go halves with me."
Realistic about his budget, Austin usually shopped for young, unraced mares who came from good families. That January, his eye landed on Catch The Moon, a 4-year-old Malibu Moon mare.
"Being by Malibu Moon was the first thing that caught my attention, and she was a beautiful mare, just beautiful," said Austin. "She was also a young mare in foal with her first foal, and her momma was a stakes winner. That was enough for me to fork over $30,000 for her.
"I didn't think we could get hurt too bad if things went haywire. You can always get hurt, but I thought if things went halfway right, and if she produced the kind of babies I thought she would, we would be alright."
It turns out Austin was right, but even he was caught off guard by how good a broodmare Catch The Moon turned out to be.
That March, Catch The Moon safely delivered her first foal, a colt by Colonel John. Described as "a pretty foal, but not real big and not real correct in front", he was sold for $16,000 as a yearling.
Now named Cocked And Loaded, he has earned $491,910. His biggest victory came in the G3 Iroquois Stakes at Churchill Downs, and he also competed in the 2015 Breeders' Cup Juvenile, running a respectable fifth behind champion and future Derby winner Nyquist.
As planned, Tale Of Ekati was Catch The Moon's next partner, and the result of that free season was another colt — Girvin.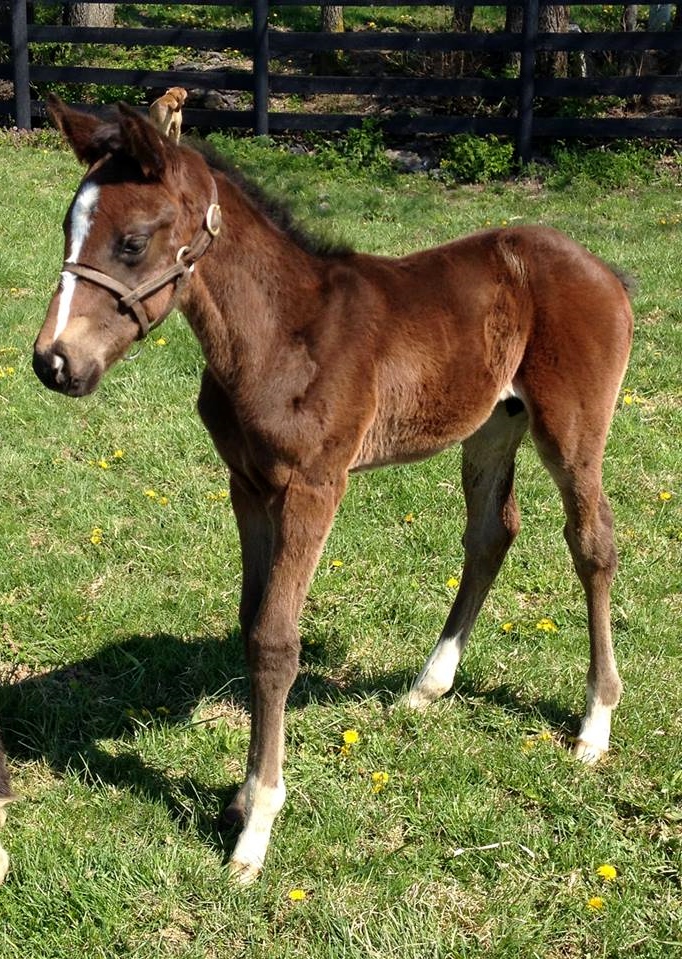 A $130,000 yearling, Girvin broke his maiden at first asking last December and has won three of his four lifetime starts, including the G2 Risen Star Stakes and Louisiana Derby, for owner Brad Grady.
"It is amazing how everything worked out," said Austin. "I mean how many mares start out that way, with a $400,000+ earner and then an $800,000+ earner?"
According to Austin, Girvin was good-looking and confident from the word go.
"Girvin was absolutely gorgeous, and he was always a forward colt," he said. "As a yearling, he was a real pain in the neck though. He had way too much testosterone and was a handful. He wasn't mean at all, but he was very light on his front feet.
"Whenever you were leading him, you knew he was going to jump up a little bit or try to nip you. He had no big problems though, and he never got hurt or sick. Everything was pretty straightforward with him, and he was always very pretty."
Loving retirement
Life is a little less straightforward, and Catch The Moon was sold in 2015 for a very simple reason: the Austins were retiring and the mare's value had increased considerably thanks to Cocked And Loaded.
Stonestreet Farms bought Catch The Moon in foal to Shanghai Bobby for $240,000. The resulting foal, also a colt, is now a yearling. Catch The Moon didn't have a baby this year but is in foal for next year to Tiznow, the sire of Colonel John.
"Catch The Moon turned a profit for me, and she will turn one that is a lot bigger for them," said Austin. "Naturally with hindsight I might have done it differently, but at the time we were retiring, and it all fell into place.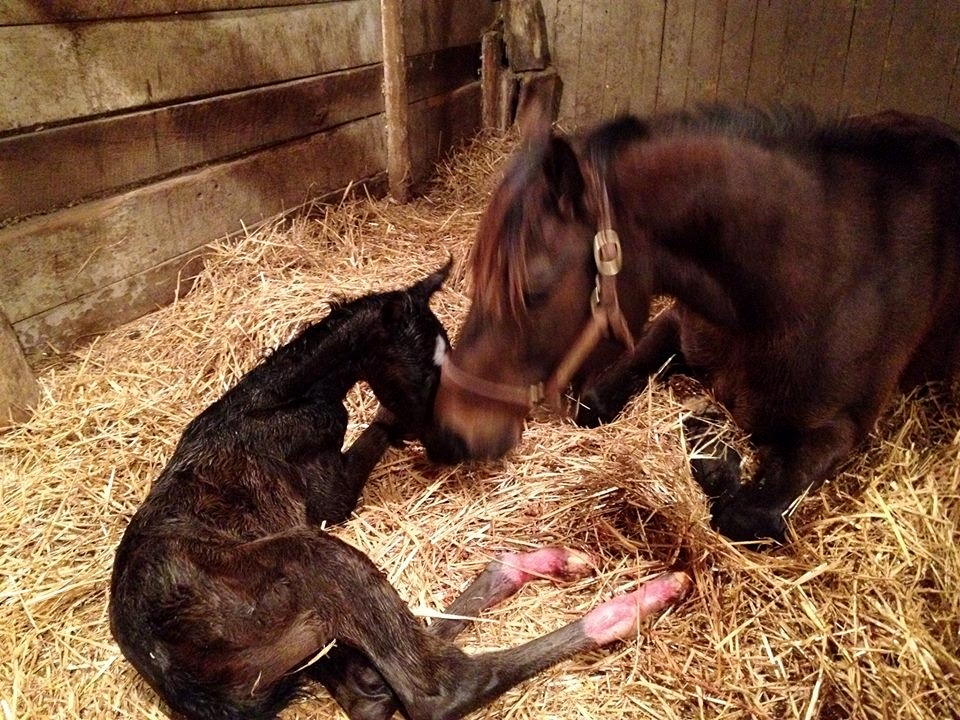 "My wife didn't want me to sell her — she didn't want me to sell her at all. But when you are in this business, and that's your only business for years, when you can make a pretty good profit, you sell. That's how I have always done it. I let somebody else take the big gamble because we had bills to pay, and that's how we made our living."
The Austins have since sold Little River Farm, as well as most of their stock, and moved to The Villages in Florida. They still own a few horses, mainly from King Congie's family, and have been loving retirement.
"We still dabble in racing a little bit, and we enjoy it, so we will see what happens," said Austin. "Where we are living now is a wonderful place. Anything you want to do — whether it is shopping or going to the doctor — you do it on a golf cart. I have put 6,200 miles on my golf cart in a year and a half."
Bound for Louisville
Much like they travelled to Louisiana to watch Girvin run, the Austins plan to be on hand in Louisville. Due to a ticketing snafu, they don't currently have seats but are working on it.
"We are up in the air right now, but we definitely are coming and will be wandering around if nothing else," said Austin. "We went last year for the first time and had a great time. Now we will be going two years in a row after never having gone before."
Because the Kentucky Derby falls during breeding season, work meant they couldn't go before they retired. Attending last year was not just for the sake of going, though, as a colt Austin had bought for a client, Suddenbreakingnews, ran in the Run for the Roses and finished fifth.
As for Girvin, no matter what happens when he breaks from the starting gate on the first Saturday in May, the Austins are just proud to be a part of it.
"It is amazing how everything worked out," said Austin. "Had we not gone to the party, if I had not gotten lucky and hit that one special horse, we wouldn't be going to the Kentucky Derby. The only bad thing about it is we don't have the mare anymore, but she did us a lot of good, so we can't gripe about that.
"You have some of the richest people in the world with 100 or 200 of the best mares in the world breeding to the best stallions, and then some corncob like me comes up and is in the Derby. How does that work? It's like hitting the lottery."