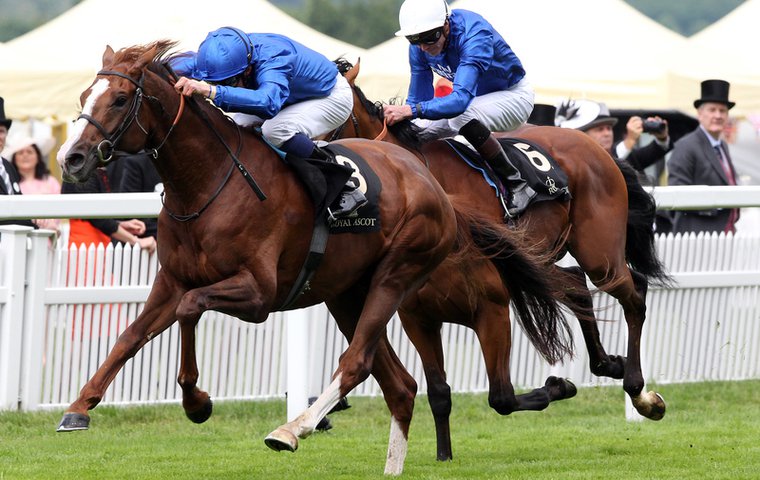 Headed by the likes of Tepin and Lady Aurelia, the United States was represented with aplomb at this year's Royal Ascot, but not every American was happy with how things played out across The Pond. Ken Ramsey has been quite public about wanting to win at the famed meet for years but has yet to succeed. As a result, he has issued a warning to his stable of trainers.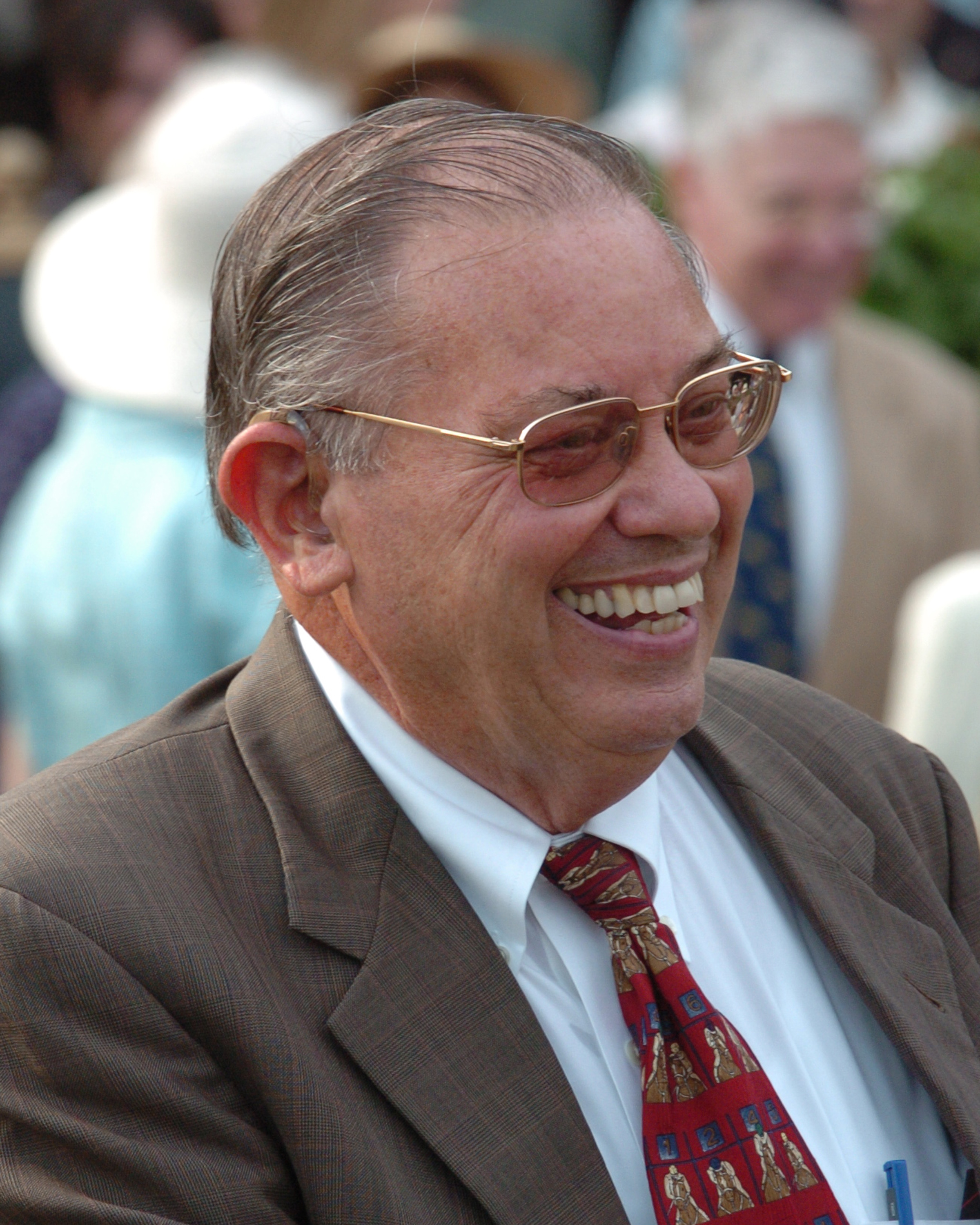 "I am so devastated and disappointed that my crew could not get me a win over there this year," said Ramsey (photo: NYRA.com). "I had four trainers trying to get a win. I have given them strict instructions: Either you get me a win at Royal Ascot, or you can find your happiness someplace else.
"I don't put up with people who don't do what I want done and argue with me all the time and make excuses. I am not one to make excuses. I am the one who looks in the mirror, and says, 'Look Ramsey, you are in charge of this operation over there in England and you have failed miserably'."
Ramsey's original motivation for winning at Royal Ascot was to help make his stallion, Kitten's Joy, an international success, and in fact, the sire was represented by this year's G3 Tercentenary Stakes winner Hawkbill, who went on to land last Saturday's prestigious 10-furlong G1, the Coral-Eclipse at Sandown Park. However, the colt races for Godolphin, and winning with his own horse at Royal Ascot has become a point of pride for Ramsey.
Bluegrass soil
"I enjoy it over there, they treat me nice, and I am embarrassed that I haven't won," he said. "I like playing on the international stage if I have the horses, and I think Kitten's Joy can produce me the horses. I am raising them here on my farm in Kentucky, where I have good bluegrass soil and good water for them. I think I can do it if I can manage the whole thing properly, stay on top of it, and keep all of my people going for the common goal."
This year, Dermot Weld, David Lanigan, Wesley Ward and Gianluca Bietolini were tasked with Ramsey's mission. Next year, the first three named will be given the same goal, while Ramsey says he has decided to phase out Bietolini, who has stables in Italy and France.
"Bietolini got one for me to Royal Ascot last year — beat one horse and embarrassed me," said Ramsey. "He is out. I am not taking horses away from him, but we are phasing him out, and he's not getting anymore."
Weld, meanwhile, gave Ramsey his first starter at Royal Ascot 15 years ago. In 2001, a filly named Steaming Home took on a field of 24 in the Windsor Castle Stakes and finished second by a neck. This year, Weld had two established Ramsey horses, but injury sidelined both.
Moving horses
"He is my longest-running trainer — I've had him for 18 years," said Ramsey. "He has been trying to get me a winner at where? At Royal Ascot. This year I sent him two horses. One of them, Bobby's Kitten, was a Grade 1 winner here in the States, and I took him away from Chad Brown, which created a little problem, but that's okay. I am determined to win at Royal Ascot and, if it pisses somebody else off, that's okay.
"I have another graded stakes winner called Charming Kitten, who goes a distance of ground. I asked Todd Pletcher if Charming Kitten is capable of winning a distance race at Royal Ascot. He said not a Group 1 or Group 2. I said, 'Look, I don't care if it is Group 1 or Group 2 or Group 3, as long as it is a listed stakes race. So I am moving the horse, taking it away from you, and giving him to Dermot Weld'."
In his first start in Europe, Bobby's Kitten won by 8 ½ lengths in Ireland, but he came up with a hairline fracture in his left hind leg. Then Charming Kitten had a problem with one of his sesamoids and also was put on the sidelines. However, because no one can accuse Ramsey of thinking small, Charming Kitten is back in training and being pointed towards the Melbourne Cup.
"Dermot Weld is good, and I know he is good," said Ramsey. "I just need to get him the good horses that fit the program. Bottom line is I failed with him. What am I going to do with him now? Should I give him any more? He's tried all this time and still hasn't gotten me there. We think we might send him some this fall, long-distance runners, and he can maybe get them ready for the year after next. I have him on the back burner, but not the front burner."
Adding to the frustration
Ward has also gotten Ramsey close to the win he desires so much. Eight years after Steaming Home ran second, Ramsey returned to Royal Ascot with the Ward-trained Cannonball. He also ran extremely well, finishing second by a neck in the G1 Golden Jubilee Stakes.
Adding to Ramsey's frustration was the fact that Ward made history that year by becoming the first American trainer to win at Royal Ascot, and he did it twice, but with other people's horses. Earlier this year, Ramsey temporarily decided to end his association with Ward.
"I told Wesley about two months ago I was letting him go," said Ramsey. "He dropped below 20 percent, and I have a rule you have to win at 20 percent for the Ramsey stable over a one-year rolling period or else we let you go. We are in it to win, and I have my bottom line. I have to make money to keep my big operation going.
"If I have a weak link in my organization, I usually figure out some way to replace him or get rid of him. That's how I operate, pure and simple. I am not very popular with a lot people because a lot of people don't see it my way, but, if I am running the show, we are going to do it my way.
Change of heart over Wesley Ward
"Wesley pointed out to me that he only had 13.5 percent winners, but he had 35 percent seconds. A lot of head bobs and close finishes. To me, that doesn't count. You either win or you don't win. It is kind of like being pregnant. You either is or you ain't."
However, Ward's continued success at Royal Ascot — Lady Aurelia provided him with his seventh winner — led Ramsey to have a change of heart and double down on trying to win in England.
"I sat down, and looked everything and decided a man would be a fool if he didn't use Wesley Ward over at Royal Ascot," said Ramsey. "We put Wesley back on, and he is going to come out and pick out 10 of my best. Before, I was letting some of the other trainers pick and choose. I was giving some of the best ones to Mike Maker, Chad Brown, and Todd Pletcher. I said, 'Wesley, come here in August, and you go through my 132 yearlings, look at them, and pick out the ones you think are the most precocious'.
"I have also told Wesley that, if he sees one at the sales he thinks would be a good 2-year-old for Royal Ascot, it doesn't have to be a Kitten's Joy. Or, if he sees one that one of my other trainers has got that might be good, we will transfer them. We are giving Wesley one more chance to win at Royal Ascot."
Very unhappy
Ramsey is also approaching next year's Royal Ascot with horses that have been based in England since they were yearlings. Last year, he sent six homebreds by Kitten's Joy to sell at the Tattersalls October sale, and he still owns four of them.
"We put a high reserve on all six of them for a simple reason," said Ramsey. "If they brought my price, good, we sold them. If they didn't, I knew I would give them to David Lanigan. We sold two and gave the other four to David Lanigan. What's your mission, David Lanigan? Your goal is to win for me at Royal Ascot. We don't care about anything else. I named them names related to England. They are named Churchill's Kitten, Lord Kitten, Kingdomforakitten, and Downton Kitten."
In the end, Ramsey doesn't care who gets him his win at Royal Ascot, just that someone does … and soon.
"I have been trying to win a race at Royal Ascot for too many years," said Ramsey. "So far I have gotten two seconds, no wins. In horse racing, the winner gets all the glory and most of the gold, so I am very unhappy.
"I plan on being at Royal Ascot next year, absolutely. I am determined, and I don't just give up. I want to get it done, and I want to get it done in 2017. I expect Wesley Ward to have me some horses over there, or Dermot Weld, or David Lanigan. If not? We will start over from scratch."