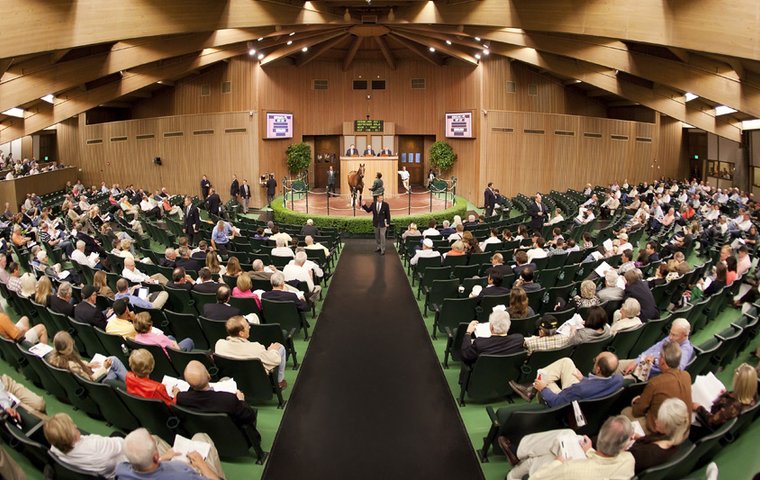 Keeneland has unveiled an enhanced digital catalog for the Book 1 select session of its premier September Yearling Sale that features yearling conformation photos, walking videos and interactive Keeneland Pedigrees, with full updates and race replays for winners found within the pedigrees.

The digital Book 1 catalog is available via Keeneland's comprehensive September Sale microsite.
Digital Book 1 content will be updated throughout the weeks leading up to the sale on Monday, Sept. 11, beginning at 3 pm ET. The Book 1 session opens the 12-day sale, which runs through Saturday, Sept. 23.
"Keeneland's expansive digital platform provides a unique range of tools and services to both sellers and buyers," Keeneland Vice President of Racing and Sales Bob Elliston said. "These enhancements, particularly the yearling photos and videos, are another example of Keeneland's commitment to sellers to showcase Book 1, and their outstanding individuals, to a global audience. They also provide a convenience for buyers from around the world who can gather more information in advance of their travels to the September Sale."
The September Sale microsite is an invaluable resource for horsemen, media and Thoroughbred racing fans.
In addition to the digital Book 1 catalog, the site offers an interactive index that enables users to browse and filter all six September Sale catalogs.
Also available are profiles of September Sale graduates who have won Graded stakes in 2017, featuring footage of their sale at Keeneland as a yearling and race replays, and details about Keeneland's new September Sale Bonus Program and Week 1 sale format and events.
Keeneland will provide live gavel-to-gavel coverage of the entire September Sale at Keeneland.com.