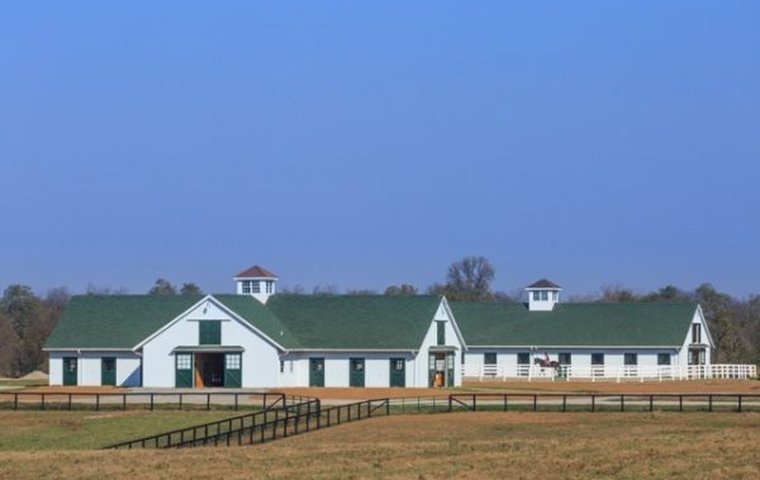 New Vocations Racehorse Adoption Program has announced that all five of Justify's owning connections, as well as trainer Bob Baffert and jockey Mike Smith, have committed to donating a percentage of earnings from the Belmont Stakes to support the program's mission to rehab, retrain and rehome retired racehorses.

WinStar Farm, China Horse Club, Starlight Racing, SF Bloodstock, Head of Plains LLC and Baffert have all supported New Vocations' annual Breeders' Cup Pledge in the past, which allows owners and trainers to pledge a percentage of their championship earnings to the aftercare program. The unique fundraiser has been a great way to raise much-needed support to help the transitioning of retired racehorses into second careers.
"The China Horse Club, and all of our partners, take great pride in the care and welfare of our horses. New Vocations exemplifies all we believe in and support, in the aftercare of not just ours, but all horses," shared China Horse Club's racing and bloodstock manager, Michael Wallace.
"As a group, we are proud to support New Vocations and its belief. We see a Triple Crown bid as an ideal platform to acknowledge the importance of aftercare."
"We are thrilled to see the success this ownership group has had together as they are all longtime supporters of our efforts," said New Vocations Program Director Anna Ford. "Every member of this group truly cares about their horse's well-being beyond the track; we are extremely grateful for their generosity as we rely heavily on donations to continue to serve hundreds of racehorses retiring each year."
Founded in 1992, New Vocations has grown into the largest racehorse adoption charity in the U.S. Its mission to rehabilitate, retrain and rehome retired racehorses has led to the placement of over 6,400 individuals, with nearly 500 retirees served by the program each year.
With six facilities in Kentucky, New York, Ohio and Pennsylvania, New Vocations serves over 40 racetracks, working directly with owners and trainers in need of equine aftercare options. For more information visit newvocations.org