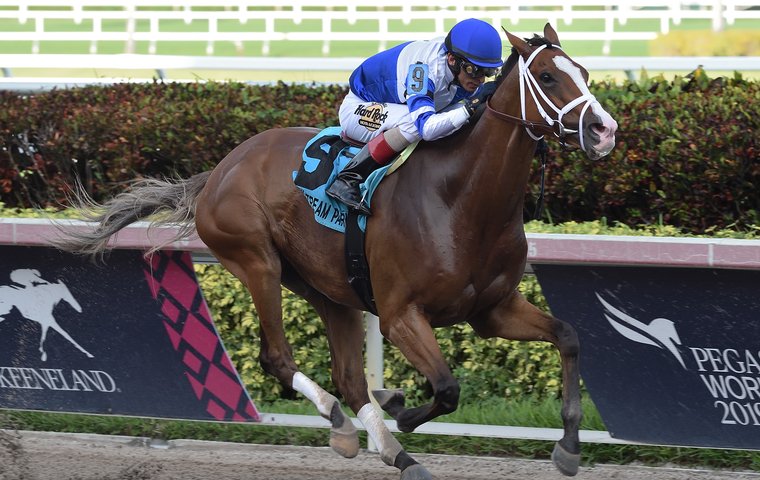 John Velazquez may have slipped down the TRC Global Jockeys' Rankings of late, but he has certainly lost none of his ability – and that was very firmly in evidence last week.

The brilliant Puerto Rico-born 47-year-old, a former world #1, climbed three places to #26 after gaining three points week on week, thanks largely to two G3 wins - the G3 Hal's Hope at Gulfstream on Prince Lucky and the G3 Razorback Handicap at Oaklawn aboard Coal Front.
That gives him the edge over two top-ten riders who landed doubles - world #4 Hugh Bowman (no change) in Australia and #7 WilliamBuick (+2pts) in Dubai – and means he is our Jockey of the Week.
Both of Velazquez's winners were trained by Todd Pletcher, another former world #1 who has slipped down the rankings in recent times. Pletcher is currently ranked 20 in the trainers' standings.
A look at their levels of success over the eight-plus years for which TRC has data makes interesting reading:


For over two years, Velazquez and Pletcher were about the deadliest combination in world racing. In the rightmost column of the two tables, their highest TRC Global Ranking of the season is included for the years since our project began. In total, Velazquez spent 40 weeks in the top spot and Pletcher 102.
Their co-decline started in 2016; after surpassing 30 Group and Graded wins a year for the previous five seasons, Velazquez has managed 19, 26 and 16 in the last three.
Click here for a list of all last week's biggest TRC Global Rankings points gainers.
Click here for a list of all the week's Group and Graded winners