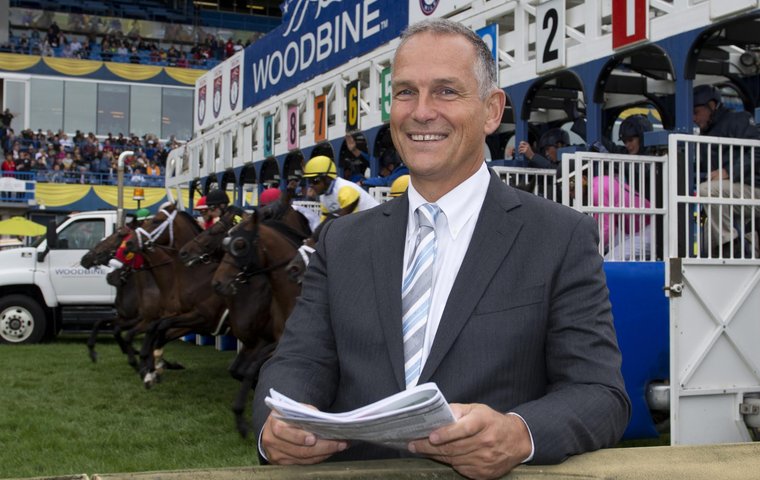 Jim Lawson is the Chief Executive Officer of Woodbine Entertainment Group, a position he has been in since 2015. Prior to that, he served as the Chairman of the Jockey Club of Canada for five years. Lawson was involved in horses from an early age as his family had Thoroughbreds. He has a background in both law and sports, having been drafted by ice hockey's Montreal Canadiens before going to law school. Lawson travels around the globe to inspect racing practices and protocol in all jurisdictions.

Who do you think is the most important figure in world racing history?
I'll preface it by saying there are so many large racing jurisdictions across the world from Australia to Hong Kong and Japan and France and the UK, and of course the United States is quite distinct from Canada. There are hugely important figures around the world. For example, whoever was so important in Australia to drive that industry to its current heights.
So, I only feel comfortable commenting from Canadian perspective, and that's E. P. Taylor.
Which is your favourite venue and race?
I would say quite honestly, and answering without favoritism, it is Chantilly. If you were a racehorse person and you could live in one place, Chantilly in France is where you'd land. I'll never forget the beauty of that town, it's like Keeneland on steroids. If you had to press me on just North America, I would say Keeneland.
As for a race (or races), it's the Breeders' Cup. I really look forward to it. I go to the Arc every year and I've gone to the Derby and Preakness many years, but the day I really look forward to in racing is the Breeders' Cup. I get a chance to go to a lot of races around the world and that is what I enjoy the most. It just feels more about racing and competition, and less about pageantry, less about the party. I think that's the reason it's so much fun, it's all about the horses.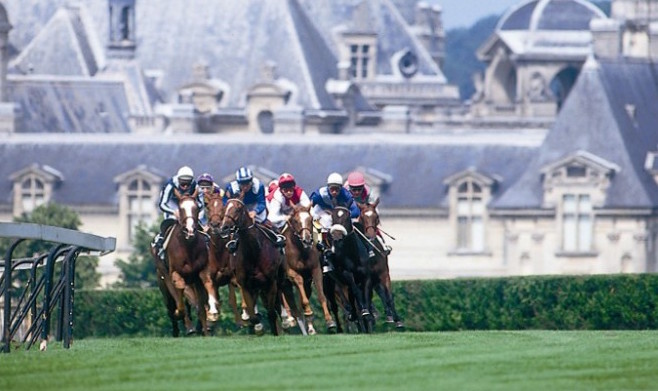 What is your fondest memory in racing?
I've worn many hats. I grew up in a racing family, and I can think of my dad winning major stakes with his horses, or other events where I've been involved as an owner. But my personal fond memory was the 2010 Queen's Plate. I spent about 15 minutes, maybe 20 - a surprisingly long time - speaking to Queen Elizabeth II about breeding.
I'll always kind of cherish that. She spoke quite knowledgably and got quite engaged with me, so if I look back and can say what's the coolest thing, It was having that conversation with the Queen.
What do you see as the biggest challenge racing faces today?
This answer is twofold, but first is having the fortitude for change, which is a challenge this industry needs to embrace. You're not going to get people coming to the racetrack the same way [that they used to], so embrace technology, the new approaches to wagering. The world is evolving and we can't be left behind, and we can't be just another wagering commodity.
We have to get to people like me, whose fond memories are Secretariat when I was 15, not because I wagered on him, but loving the competition of it. We have to find ways as an industry to go back and make sure we have some of those roots. Wagering is important - I've gotten myself in trouble before for de-emphasizing wagering - but we have a whole new generation of customers who have to breed, buy and wager in horses, and we need to move forward and realize it's a whole new world.
If you could change one thing in racing, what would it be?
I would want to break down the barriers between breeders and owners and trainers and racetracks and all the different racing jurisdictions. Let's eliminate all the dysfunction that occurs from there being various interests in the industry. That's a Utopian change, for sure. It would be very hard to achieve, but I do think this industry really suffers state to state, province to province, with so many different interests and barriers to collaboration.
I'd love to wave a magic wand and say we're all going to put down our differences and try to work towards the greater goal. It's not healthy with all the different facets. It impedes that change. I'm not being critical of one single group, but people need to be willing to compromise and embrace change.
They need to step back and see the way forward to come together and be collaborative. It's a wish, but it's the one change I'd like to see: People putting aside their differences is the only way this industry survives.