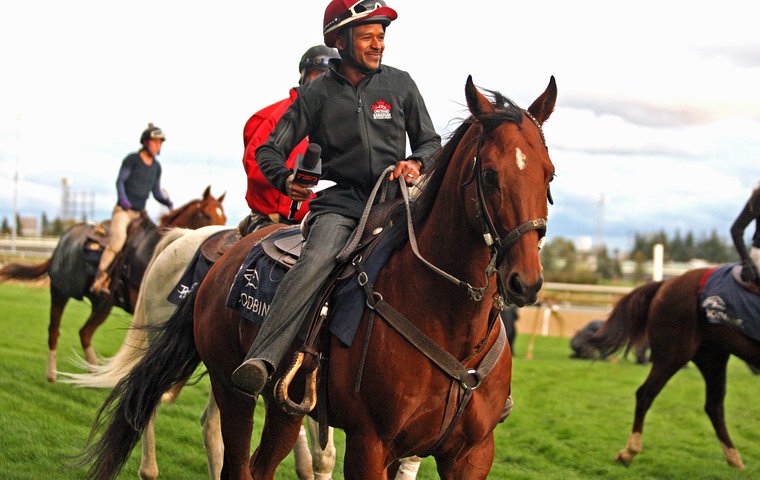 Jason Portuondo is a racing analyst at Woodbine Racetrack outside Toronto. He has over two decades of experience in sports broadcasting, including several years covering Standardbred racing. Before turning to TV and radio, Portuando worked with racehorses under trainer Tino Attard and still rides when given the chance.

Who do you think is the most important figure in world racing history?
Secretariat. For me growing up, that was the horse I can remember and the first name I ever heard of. I was two or three when he came to race in the Canadian International and I don't remember it well, but I was there.
He was the kind of horse that bridged the gap between the two nations, and, having a Canadian jockey (Eddie Maple) up for the race, he's always been one of my favorites. They've had movies on Seabiscuit and Phar Lap [as well], but for me it's Secretariat that will always be number one.
And there will never be another Belmont winner to win by that much ever. You heard me, ever!
Which is your favourite venue and race?
My favorite venue is Saratoga. It's so quaint, very remote, but there's so much history. It's such a cool racetrack. I had so much fun going there in the early 1990s. It was the racetrack I had always wanted to visit, and it was everything I expected and more. To use a baseball analogy, it was like going to Fenway Park or Wrigley Field. It's one of the originals that hasn't been made to be too modern.
As for a race, it would have to be the Breeders' Cup Classic. All the heavy hitters come together, even the 3-year-old champion usually ends up in there too. You get a conclusion to the year; the best sophomores meet the best older horses. Sometimes you even get a filly in there. When that race is over the racing season isn't over, but it has come to a climax.
What is your fondest memory in racing?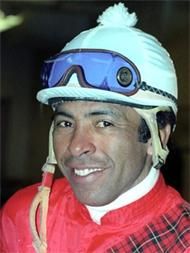 I had never met jockey Angel Cordero (pictured) in my life. One of the coolest things about Saratoga is that the jockeys walk through the crowd. [In 1991] I was there with a filly named Bucky's Solution to run in the Grade 1 on closing weekend. He came up to me and started talking to me like he knew me, saying, 'Hey, brother! How are you!'
I'd never met the guy before, but it was such a cool thing. He was a modern-day Irad Ortiz or John Velazquez. He was the elite of his game, a Gretski, a Mike Trout. I thought, 'Wow, did that just really happen?' I wasn't even a kid, I had to be at least 18 or 19, but I was still giddy like a little kid.
What do you see as the biggest challenge racing faces today?
We need to get younger people involved. Anyone will tell you that.
The era of people buying Racing Forms and sitting down and really studying are going by the wayside. We need to find ways to make it interesting for young people.
Woodbine have an app out called Dark Horse and they are trying to get young people using it. You tell it how much money you want to spend and the app does the work.
The intimidation factor in betting is huge. I bring friends to the racetrack and they think the program or the Form is a foreign language. We need to simplify things to get them involved. We need new bettors and we need new owners, and we need that to get them hooked.
If you could change one thing in racing, what would it be?
I wish we would allow in-race wagering or fixed odds. Some places already have those things. Fixed odds would be a big one, because if you're betting a race where a horse is going to be 4/1, then he gets pounded and goes off at 3/5, you're like 'What happened?' They don't realize about the size of the pool, that it affects what they get in return.
I also wish Thoroughbred races would disclose claims before the race. On the harness side, that is announced, and it is really important information for the bettors. If the connections know they are going to lose that horse, they really try since it's their last chance to make money with that horse. In Thoroughbreds, we don't disclose that information until it's over. We need to give bettors as much information as possible.