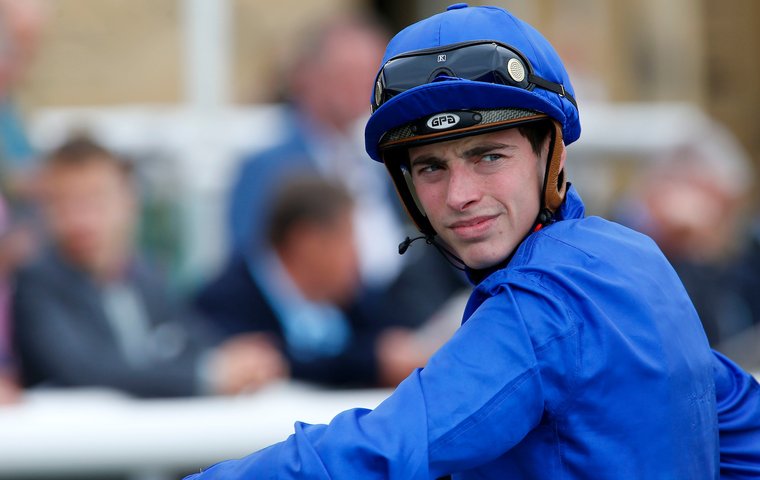 James Doyle has been firmly established as one of the world's elite jockeys for several seasons. Currently ranked at world #18, he rides predominately in Britain but is used in big races all over the world in his capacity as a retained rider for Godolphin. Doyle is the son of former British trainer Jacqueline Doyle and brother of G1-winning Sophie Doyle, who is the highest-ranked U.S.-based female jockey in the world at #255.

Who do you think is the most important figure in the history of racing around the world?
Frankie Dettori has to be the most important figure in racing around the world as he has promoted the sport globally like no other. His documentary will be a fascinating insight to the world of racing and the life of a top-class jockey. I am sure it will attract lots of new people to our sport.
What is your favourite racing venue and race?
Royal Ascot is like no other: a fantastic stadium to showcase our Olympics. It really has it all. It has also been a very lucky track for me as I have won many of the major Group 1s that are staged there. I have some very good memories of that meeting, especially in 2013, when I rode my first ever Royal Ascot winner on Al Kazeem in the Prince of Wales's Stakes. That also happened to be my first Group 1 winner in Britain, which would have been special enough but I then quickly followed that success with two more on the card. That was a pretty memorable treble.
What is your fondest memory in racing?
That is an easy question to answer: Cityscape winning the Dubai Duty Free at Meydan in 2012 (see video below). It was my first Group 1 winner, which also happened to be on the world stage. It was an amazing night that I will never forget. It gave me a true sense of fulfilment for all the hard work I had put in over the years and it kick-started my career to be a regular Group 1 jockey.
What is the biggest challenge that racing faces today?
It might be a boring answer but, in the UK, our biggest challenge has to be the prize money. How we can expect owners to purchase yearlings for upward of a million pounds and then be content to have the horse start off its racing career running for less than £5,000 is beyond me.
If you could change one thing in racing, what would it be?
From a selfish point of view, if I could change one thing in racing it would be to increase the riding weights.