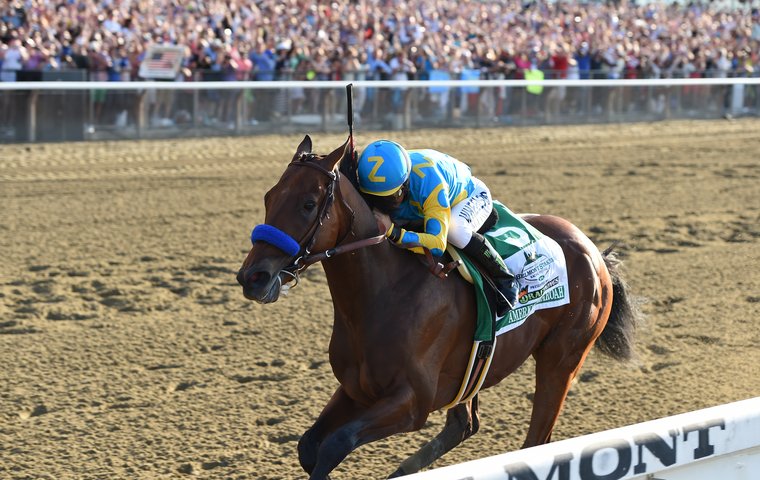 It's hard to see how anyone can call this a Triple Crown, the three-race series known as the 'Mount Everest of racing'.

This year an abbreviated Belmont Stakes – at a shortened mile-and-an eighth – will be the first race run instead of the last.
Wags are already calling it 'The Belmont Lite'.
To win a traditional Triple Crown a horse must win the Kentucky Derby, Preakness Stakes and Belmont Stakes in the same year. Only 3-year-olds are eligible. All are required to carry the same weight (126 lbs) except fillies, which are given a lighter impost (121 lbs)
Sir Barton did it first in 1919 over a span of four weeks - but there wasn't a name yet for his achievement. In 1930 the great Earl Sande rode Gallant Fox into the same three winner's circles for trainer 'Sunny Jim' Fitzsimmons. The accomplishment and the fame that came from it was so singular that it required a name. From then on, 'Triple Crown' stuck.
In a normal year, the Kentucky Derby starts the series on the first Saturday of May, often resembling a cavalry charge with as many as 20 young horses careening around two sharp turns while covering 1¼ miles.
The Preakness Stakes comes only two weeks after that at Pimlico Race Course in Baltimore, Maryland. If the Derby winner is entered he or she faces three-sixteenths of a mile on an often faster track.
The Belmont Stakes is last, just three weeks later. Held at Belmont Park in Queens, New York, the field does a full lap around the grueling mile-and-a-half oval in front of New York's loudest racing fans. If a horse has somehow won the first two legs of the series, he or she faces the longest, toughest race of all.
The sequence in 2020 is inside out. The Belmont is being run first, not last. The Kentucky Derby will run second, not first, in September. The Preakness trails them all and will be run in October. This year five months separate the three races, which are normally five weeks apart.
Over the last century, the basic tradition of Sir Barton's Triple Crown has held firm, while the order and distances have changed occasionally. Excellence, tradition, and difficulty are what the Triple Crown is all about.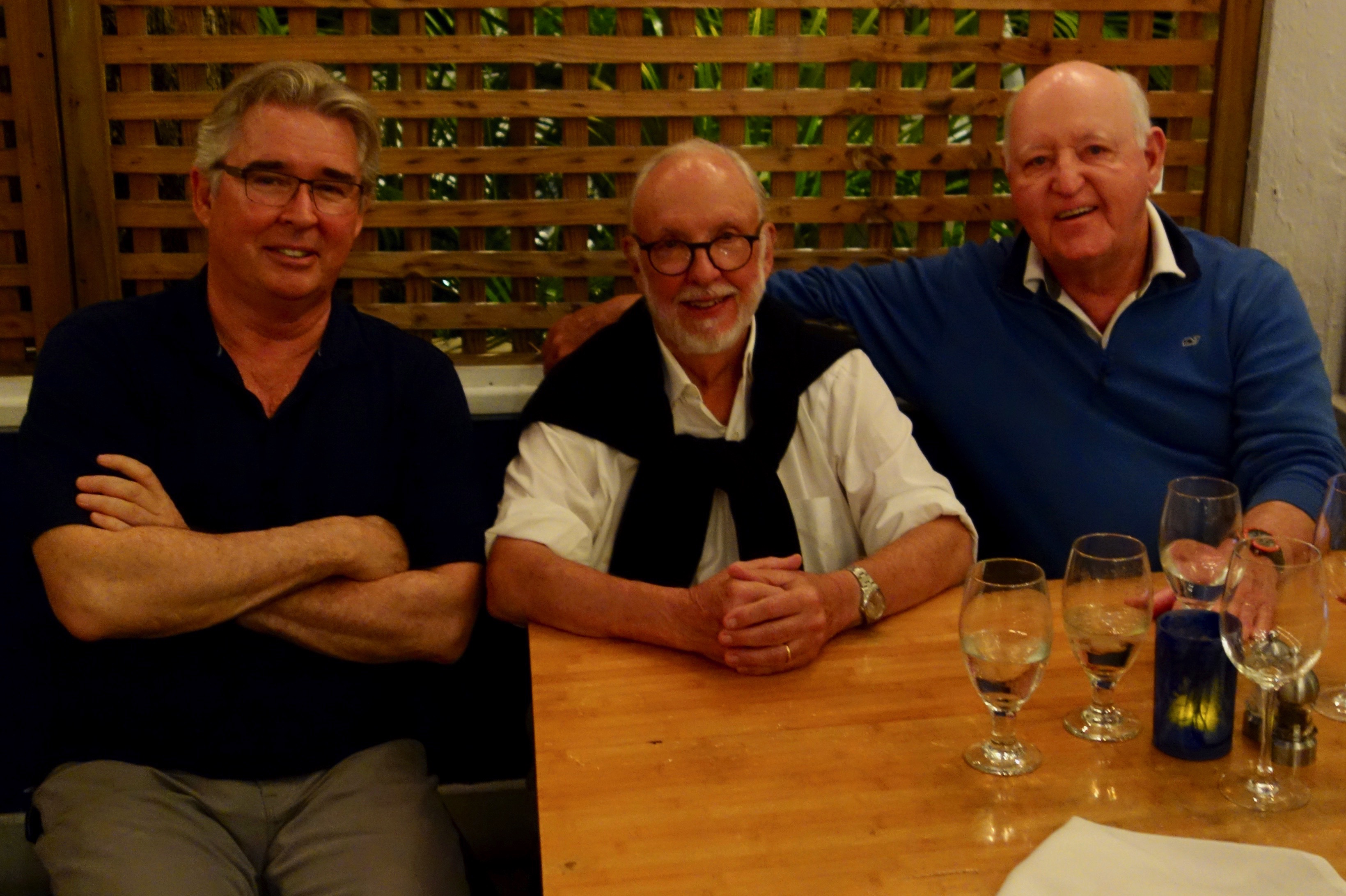 After Sir Barton and Gallant Fox won it, from 1935 to 1948 the crown was won on average every two years by horses now considered legendary: Omaha, War Admiral, Whirlaway, Count Fleet, Assault, and Citation.
Then a quarter of a century passed and the racing public began to think they would never see it done again. In 1973, Secretariat won all three races in record times, taking the Belmont Stakes by an astonishing 32 lengths. To many, Big Red's was the ultimate Triple Crown.
For a while in the years that followed, it began to look easy: Seattle Slew romped in 1977. Affirmed and Alydar dueled the next year with Affirmed winning in thrilling fashion, and suddenly there had been three Triple Crowns in five years.
But 37 long years passed before American Pharoah won the Crown in 2015, and it was three years more before Justify won it again in 2018.
We believe that Thoroughbred racing badly needs a powerful national governing body – a 'Major League' entity – to coordinate and oversee racetrack businesses throughout the country and to enact reforms, particularly those pertaining to drug use and facility conditions.
The little white ball in a roulette wheel
In racing's glory days, when our fathers worked in it, racing was America's most popular pastime. Major tracks could count on tens of thousands of customers at the turnstiles on weekdays and 50,000 or more on the weekend. Gambling helped make the sport popular, but betting was a sideshow to the main event – the magnificent steeds, their brave and spirited riders, tempting comestibles and the racetracks' great carnival atmosphere.
As the popularity of football, baseball and basketball overtook it, racetrack crowds started to thin and off-track betting hastened its decline. Television gave way to the internet. Online betting became the sport's main revenue stream.
Today, an ordinary racehorse (not a champion) is no more important than the little white ball in a roulette wheel. A few years ago, Thoroughbreds began dying in record numbers — ten horses a week on average at American racetracks in 2018 — due, as the New York Times reported last year, to "an array of factors that put horses' lives at risk": a relentless racing schedule, an increase in the use of performance-enhancing drugs, harder racing surfaces and, in an effort to increase betting revenues, "more races with bigger fields, which put intense pressure on trainers to race horses that may not have had enough rest or been in the proper condition."
Although data shows that equine deaths have decreased, in March of this year the Office of the United States Attorney for the Southern District of New York handed down 27 indictments to veterinarians, trainers and stable assistants, for "the systematic and covert administration of illegal performance-enhancing drugs (PEDs) to racehorses competing across the United States and abroad".
Although the Belmont Stakes, Kentucky Derby and Preakness Stakes will be run this year, there will be no true Triple Crown in 2020 - another casualty of Covid.
Here's hoping that Thoroughbred racing – once the oldest and most noble of American sports – can make use of this strange year to achieve a better version of itself, one in which its equine performers, their riders and the public are safeguarded and honored.
Then the Triple Crown can ride to glory again.


This essay was composed by three men whose fathers devoted much of their lives to horse racing: Alfred G. Vanderbilt's father was Chairman, New York Racing Association, President of Belmont Park, owner of Pimlico Race Course and the owner of Native Dancer; Carey Winfrey, former editor of Smithsonian magazine, is the son of W. C. 'Bill' Winfrey, Native Dancer's trainer. Terence Smith, former correspondent and editor for The New York Times, is the son of Red Smith, the legendary sports columnist who chronicled many of Vanderbilt's and Winfrey's successes during racing's halcyon days.