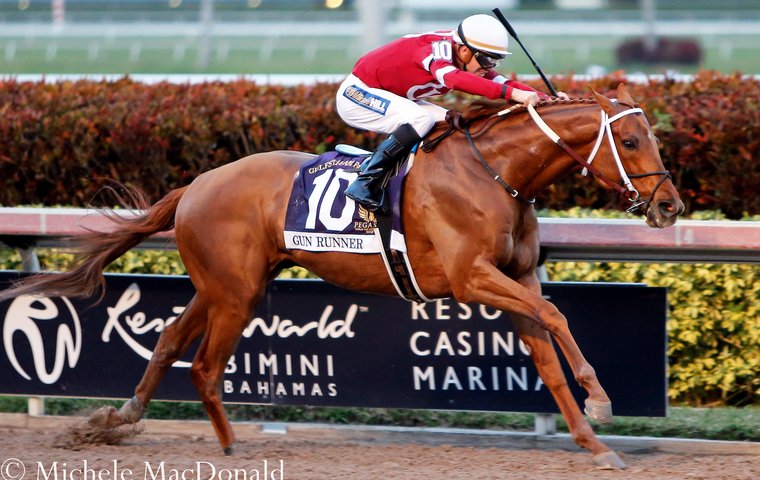 Saying goodbye can be difficult under most circumstances. Yet, when it involves a loved one, a dear friend or someone special in your life, it can be a profoundly emotional moment with a rainbow of feelings.

Which explains why Ron Winchell, at a moment when he should have been overjoyed by winning the world's richest horse race, had some melancholy thoughts on Saturday evening.
"It's bittersweet," he said.
This might be a surprising comment after a $16.3 million race, but it was actually understandable.
Winchell spoke less than an hour after watching Gun Runner, the brilliant 5-year-old he owns with Three Chimneys Farm, race for the very last time. Two days after being named 2017 Horse of the Year, Gun Runner capped an unforgettable week by registering a resounding 2½-length victory in the second edition of the G1 Pegasus World Cup at Gulfstream Park that placed an exclamation point as big as the track's 11-story Pegasus statue at the end of a remarkable splendid career.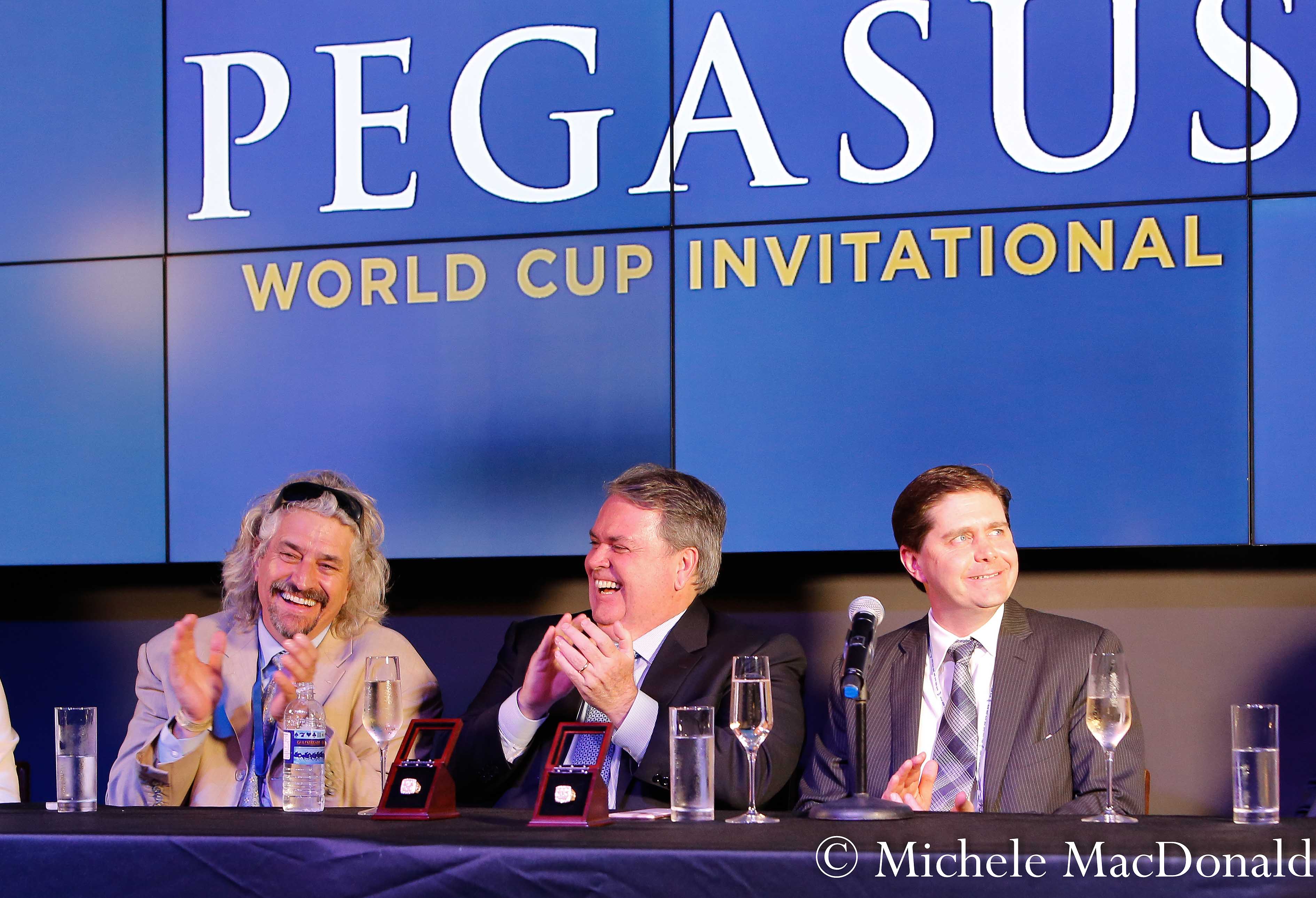 "You can't dream of a better ending, but you don't want it to have an ending," Winchell said.
For Winchell, as much as he is looking forward to Gun Runner's new life at stud at Three Chimneys, goodbye stuck in his throat for a while because he knows what could have been.
Gun Runner bowed out at the very top of his sport and it's hard to believe anyone would beat him if he continued to race at five. Aside from beating West Coast, the champion 3-year-old male of 2017, by a clear margin, it was another 10½ lengths back to Travers runner-up Gunnevera, who was a very distant and well-beaten third.
Put Gun Runner in the next $10 million Dubai World Cup, the race where he finished second to Arrogate last year, and he would be a significantly lower price than his 6-5 odds ($4.20 to win) in the Pegasus. With a breeding farm as a partner, Winchell knew he needed a compelling reason to get the okay for more go-round with Gun Runner. He said if Sheikh Mohammed decided to recapture the Dubai World Cup's past status as the world's richest race, perhaps with a $20 million purse, he might have won the debate to continue racing.
Instead, with Sheikh Mohammed refusing to go all-in, Winchell had to say goodbye on Saturday. "I wanted to continue running him, but I got talked out of it," Winchell said.
A more pleasing part of the picture involves all of the great memories that Winchell and anyone associated with Gun Runner can cherish.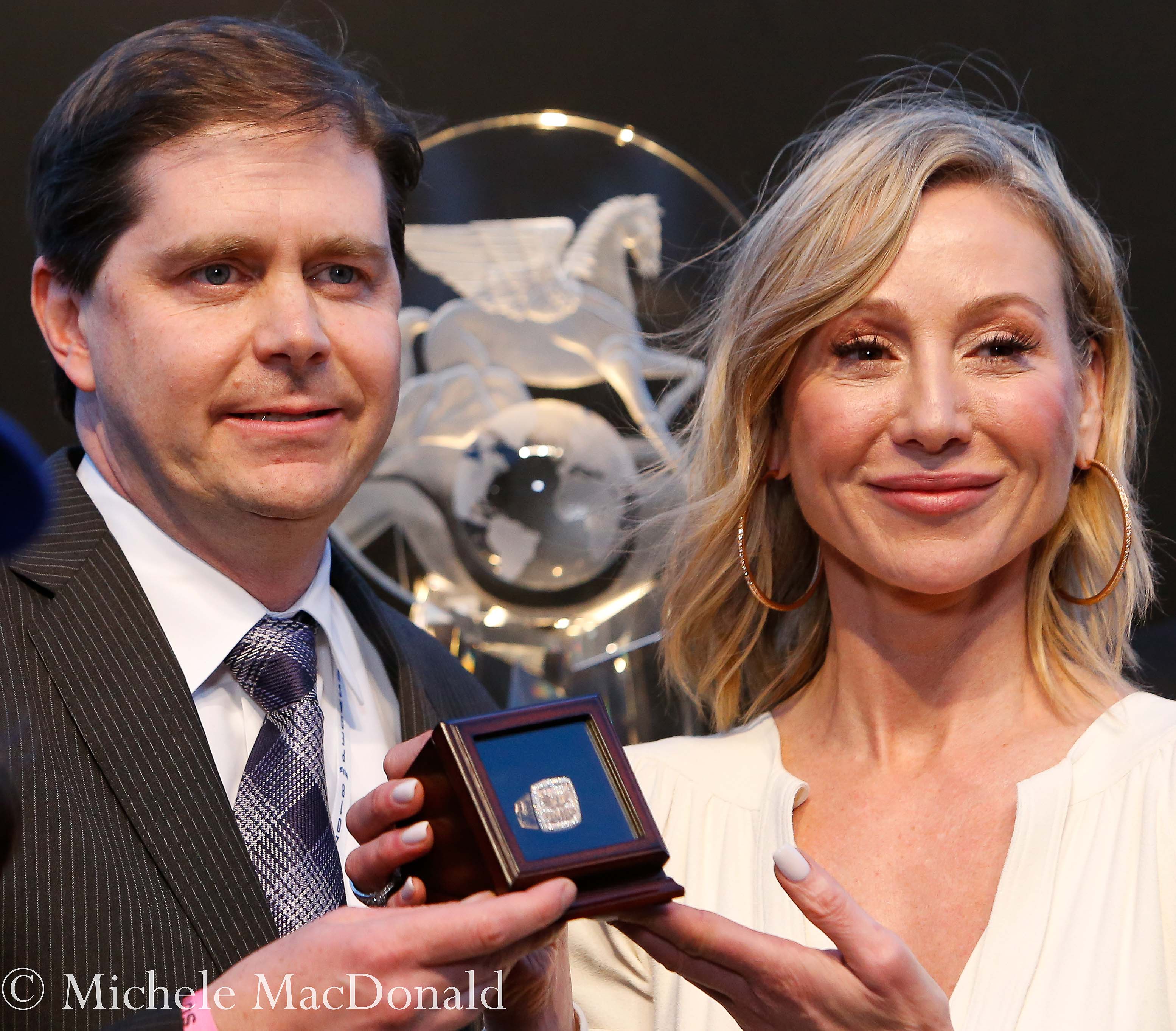 Go back to early July last year, and anyone who believed Gun Runner would emerge as the Horse of the Year would have been cut off by a bartender and stuffed into a yellow cab. But, after Arrogate lost all three of his starts after returning from Dubai, 2017 in North America belonged to Gun Runner.
After that runner-up finish in Dubai, the son of Candy Ride won the Stephen Foster, then the Whitney, then the Woodward, then the Breeders' Cup Classic, soundly beating a soured Arrogate, and now the Pegasus for a fifth straight win in his final appearance on the racetrack. It capped a career in which he won 12 of 19 starts, six of them in G1 stakes. His last two starts had purses with a combined value of slightly more than $22 million, and propelled him to the second spot on the North American all-time earnings list with $15,988,500, trailing only Arrogate.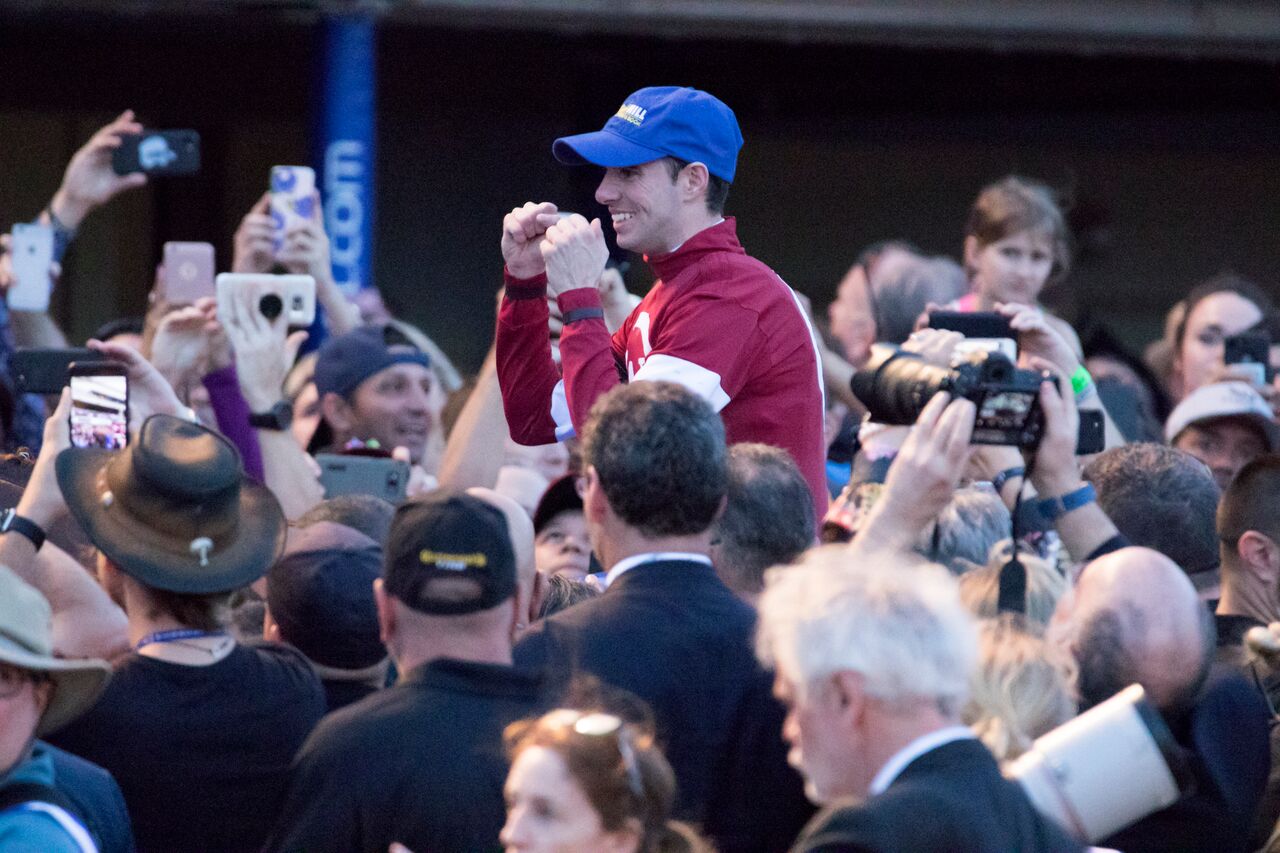 In a span of about six months, he went from playing second fiddle to Arrogate, who beat him by more than 17 lengths in their two meetings, to a horse that figures to join his old rival one day with a plaque inside the National Museum of Racing and Hall of Fame in Saratoga.
Knowing all that, trainer Steve Asmussen prefers to believe that Gun Runner will never leave him.
"We're not saying goodbye," he said. "What Gun Runner has given us will live in our memories forever. Now we'll get to watch his videos in the Hall of Fame for as long as we're around."
For Asmussen, Gun Runner was hardly his first champion. In the past he trained two-time Horse of the Year Curlin in 2007-08 and 2009 Horse of the Year Rachel Alexandra. Yet his appreciation for a great horse remains as profound as ever, which could be seen in the tears in his eyes as he stood in the walkway to the track and hugged family and friends after Gun Runner crossed the finish line for the final time.
"It's the cherry on the top, this one," Asmussen said. "This race, the world's richest horse race, after him being named Horse of the Year on Thursday night. For him to be able to go out on top and go back to his next career with everybody feeling the way that we have, I'm just so proud of the whole team and happy for them. How much love that this team and [jockey Florent Geroux] have for this horse is just a beautiful thing."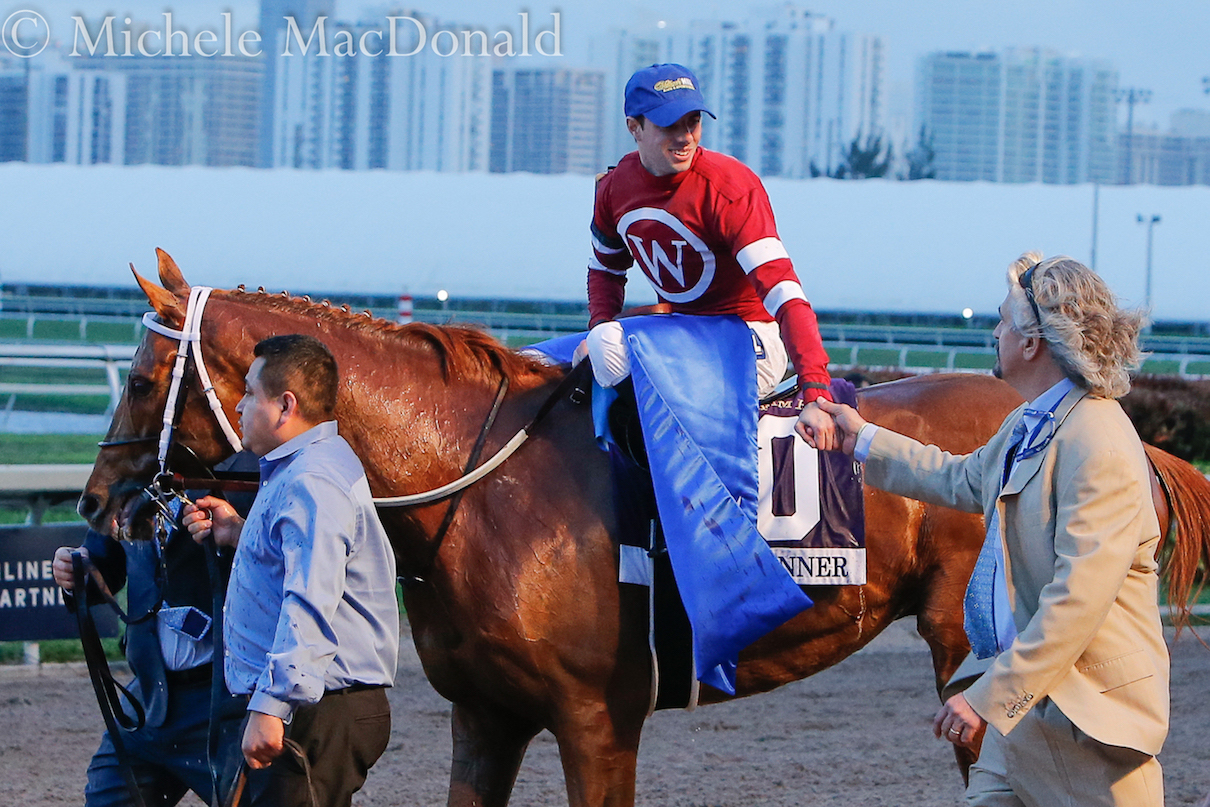 Geroux has been aboard Gun Runner since his fourth career start, a win in the G2 Risen Star Stakes that kicked off the start of his 3-year-old season. He has partnered with the horse for ten wins yet was never more valuable than he was on Saturday when he authored what was arguably his best ride on Gun Runner.
Breaking from post ten, the reigning Horse of the Year could have been carried wide on the first turn, suffering the kind of ground loss that could have haunted him against some formidable rivals. Instead, Geroux masterfully guided Gun Runner out the gate and then smoothly angled inside so that he was safely positioned in the two path outside the front-running Collected on the first turn.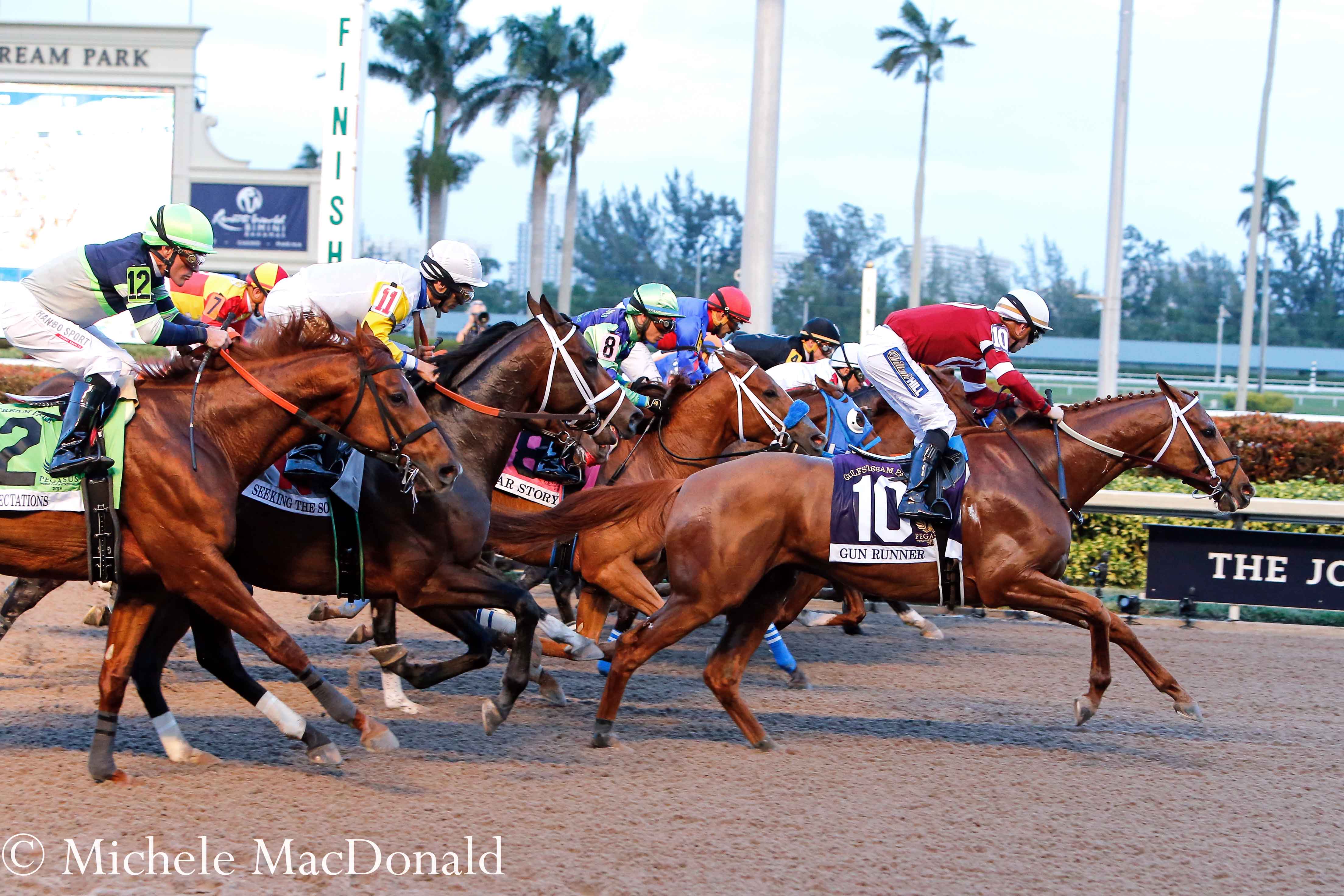 From there, Geroux was equally flawless. He tracked Collected through fractions of 23.41 and 46.61 seconds before putting him away midway on final turn, then roused Gun Runner to fend off a determined bid by West Coast, who drew to within a length of the lead in mid-stretch but could not keep pace with him in the final furlong.
"This feeling is hard to describe, it's a dream come true," said Geroux, who became a United States citizen on Friday (following on from fellow Frenchman Julien Leparoux earlier this month). "We wanted the horse to prove that the Breeders' Cup and all of last year was not a fluke and the horse was there. In only one word, the horse was unbeatable."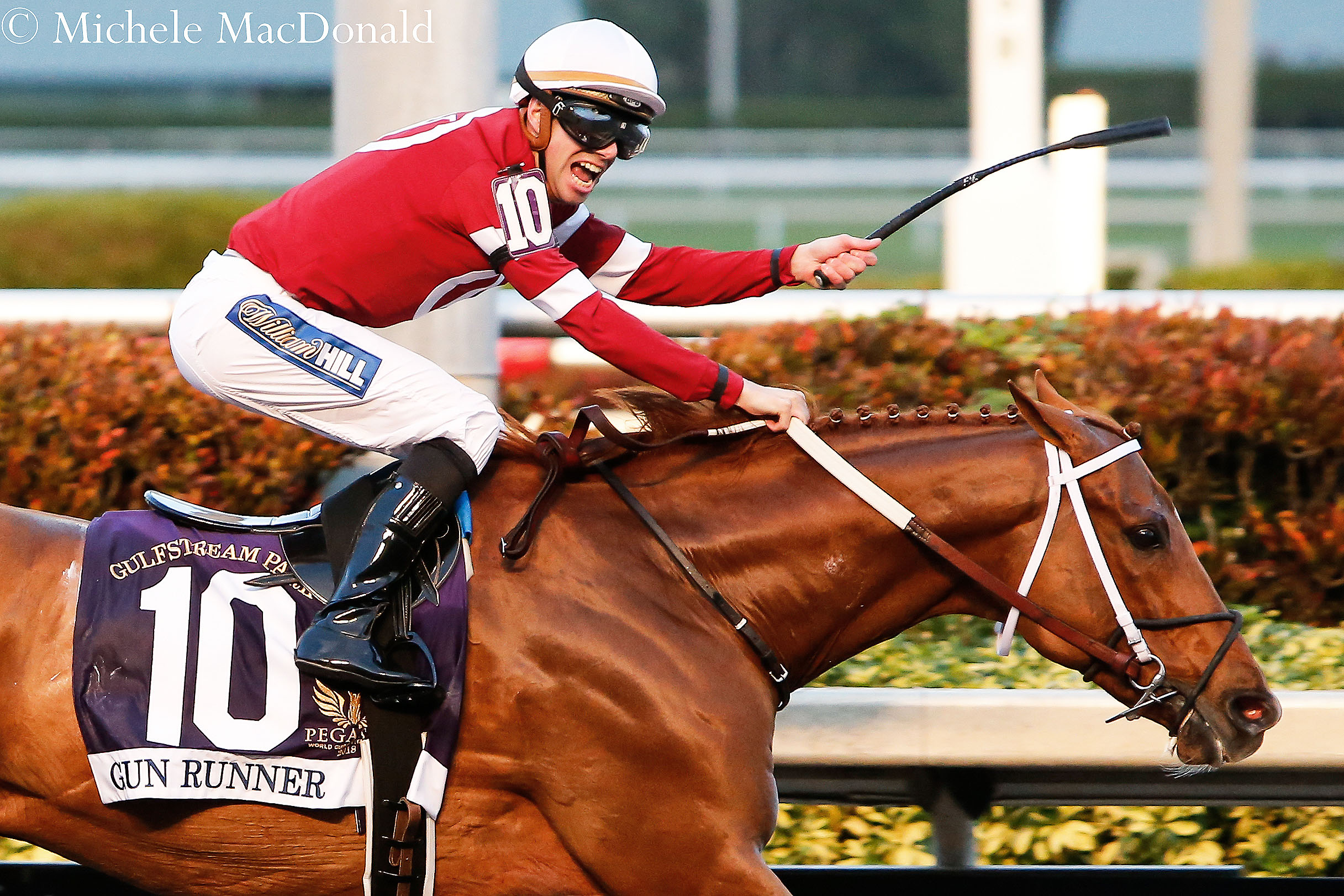 Indeed, on his richest and perhaps biggest stage, Gun Runner was indeed "unbeatable". He faced four horses who finished second through fifth in the Breeders' Cup and only West Coast was closer to him at Gulfstream than Del Mar, leading to a different type of goodbye.
"I'm so proud of both West Coast and Gun Runner," said jockey Javier Castellano, who rode Gary and Mary West's West Coast, "but I'm happy I don't have to deal with Gun Runner any more. I'm glad he's retired. Now my horse can step up a little bit."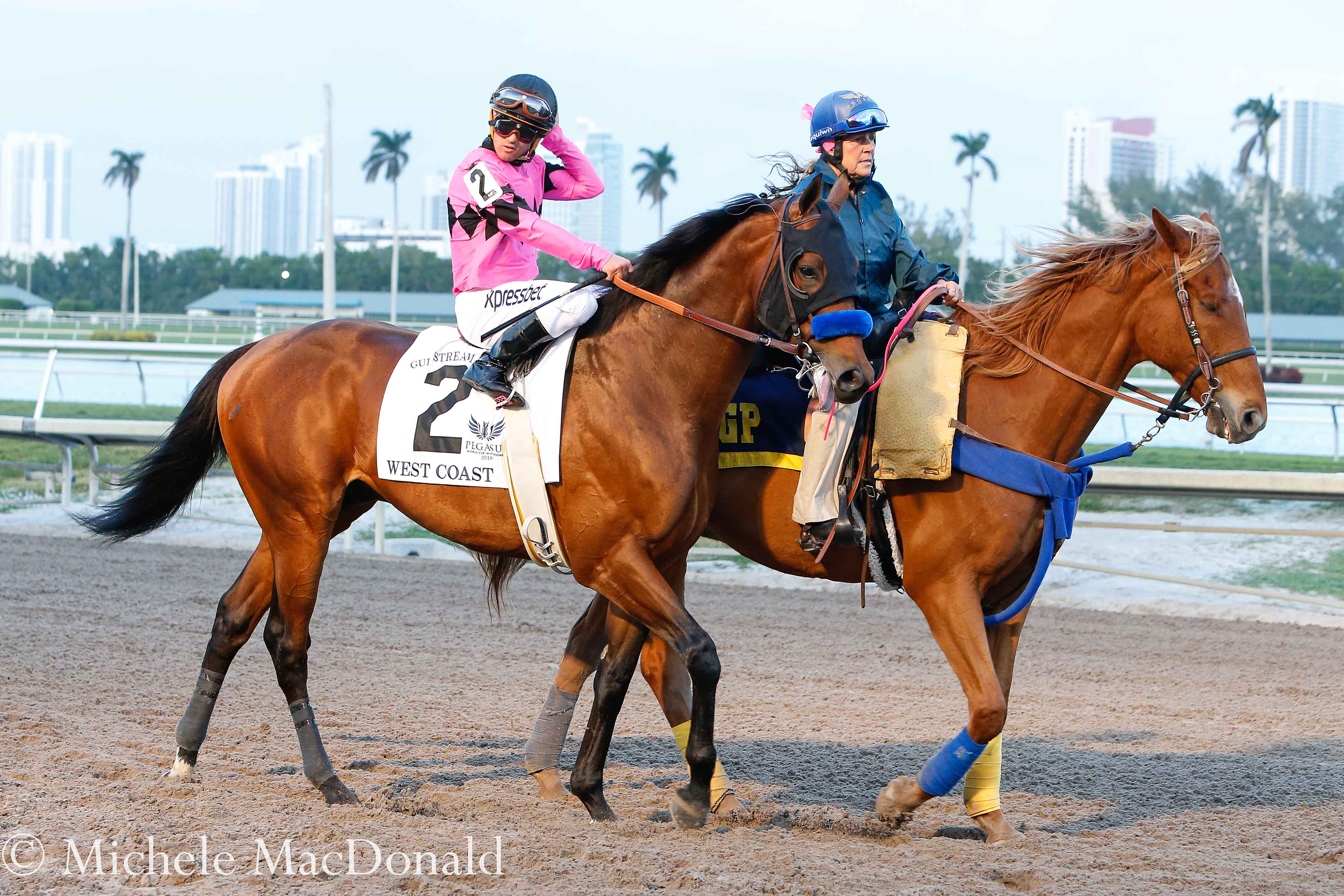 Perhaps West Coast will fill the void created by the retirement of Gun Runner, but there's one thing for sure. For anyone who faced Gun Runner in his last five races, saying goodbye was much easier for them than it was Ron Winchell.