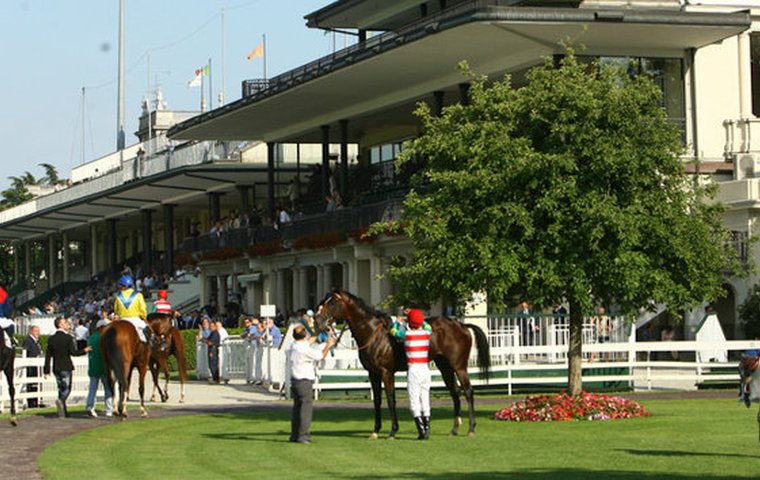 Italy is on the brink of losing its place among the continent's elite. With the country in the grip of a massive economic crisis and betting revenue collapsing anyway, it has been given until the end of March by the European Pattern Race Committee to pay prize-money it still owes – some of it dating back to 2012 – or risk being demoted from the list of nations permitted to stage internationally recognised Group races. James Crispe, of the International Racing Bureau, looks at the options in part two of a three-part analysis.

-----------
The first hurdle for Italy to overcome is to stave off the threat of expulsion from the European Pattern by paying up all the outstanding prize-money from the last 16 months. The situation is not quite as dire as the last statement suggests as payment was in fact reasonably prompt for 2013 – the first eight months have already been settled.
But expecting anything to happen quickly in Italy is unrealistic. This is a country that has endured more than 60 changes of government since 1945, where government corruption is rife, and procrastination appears to be the default political position. So does the Ministry of Agriculture understand the impact of the loss of a Group status?
Franca Vittadini, who now runs the breeding operation set up by her famed owner-breeder father, Dr. Carlo Vittadini, who died in 2007, said it will be devastating, while the former general manager of Italian breeder's group Associazione Nazionale Allevatori Cavalli (ANAC), Franco Castelfranchi, made a comparison to the local wine industry:
"The best wine in Italy bears a DOPG label, which means that it has passed a series of controls - the same bottle with a DOPG label is worth €20 ($27), without it, maybe only €2 ($2.73)," Castelfranchi said. "The value of Italian horses could suffer the same fate if we lose Pattern status."
Italian racing has long had to put up with losing its stars – Falbrav (in 2002), Rakti (in 2004), Electrocutionist (2006), Ramonti (2007) and Real Solution (2013) are examples of horses who began their careers in Italy before moving away and achieving big international victories.
In recent years, this talent drain has got much worse, especially with Hong Kong becoming a key destination. Before plans were shelved to move the 2013 Italian Derby winner, Biz The Nurse, to Marco Botti in England, it looked like Saint Bernard, a little-known Group 2-winning miler who had been trounced in his only two career starts outside his homeland, would be the best older horse in Italy for the coming season.
In addition to top horses, the export list also includes top jockeys such as Mirco Demuro, now based in Britain, and Umberto Rispoli, who has been in Hong Kong since 2011.
Even presuming that the end-of-March payment deadline is met, European Pattern Committee rules state that Group and Listed races are constantly under review, and if the average handicap mark of the first four finishers in a race's last three renewals falls below a certain level, it will be downgraded.
The Gran Criterium, the nation's principal juvenile race, has just been relegated from Group 1 to Group 2, and five of Italy's other 29 Pattern races and 13 of its 54 Listed races are considered at risk of being downgraded in 2015 by the European Pattern Committee. Without foreign-trained competitors and the high handicap marks they invariably bring, the fate of many more races hangs in the balance.
In 1994, more than 150 runners in Italian races were British-trained – although many of them were Italian-owned. By 2013, that number was down to five, and the loss of trust due to slow payment means this situation is unlikely to improve in the short term.
"The cost of getting down there is substantial enough so, without a system in place to guarantee that we get paid, I can't imagine us recommending any of our owners to take a horse to Italy," said Gill Headley, financial director of Mick Channon Racing.
Among all this gloom and doom, there are no suggestions that the Italian racing industry is suddenly going to close down. Giuseppe Castiglione, from the Ministry Of Agriculture, said in parliament on Jan. 10 that prize-money for 2014 would be €39 million ($53 million), down just €2 million ($2.7 million) on the previous year.
He added that this decrease will be accounted for by trimming the fixture list, primarily through getting rid of Monday racing altogether. So, the big races should maintain a value that makes them of interest to foreign visitors.
Biz The Nurse's Derby success was worth a basic €411,000 ($561,000) before Italian-bred premiums were added – not bad for a race restricted to three-year-olds whose winner avoids a Group 1 penalty. And the best maiden races at San Siro and Capannelle will probably maintain their first prizes at a highly respectable €7,000 ($9,550) in 2014.
Also, recent evidence shows that some Italians are still prepared to spend decent money importing horses to race on their shores.
In October 2013, owner Carlo Lanfranchi, shelled out €36,000 ($49,000) in the sales ring in England to buy two-year-old Salford Secret, a subsequent Listed race winner in Naples. Furthermore, Italian bloodstock agent Simone Brogi bought Ottawa in December for €24,000 ($32,750) out of a Deauville claimer and four weeks later he was contesting a race at Siracusa in Sicily.
Yet the underlying problem remains: As a state-run industry with a single primary income stream that is in drastic decline, the only way Italian racing can turn things around is by getting betting turnover to return to the healthy levels of the recent past. So, until betting on horse racing comes back into fashion, racing in Italy may continue to wither.
---
Tomorrow: How Italy's crisis is felt across the industry.