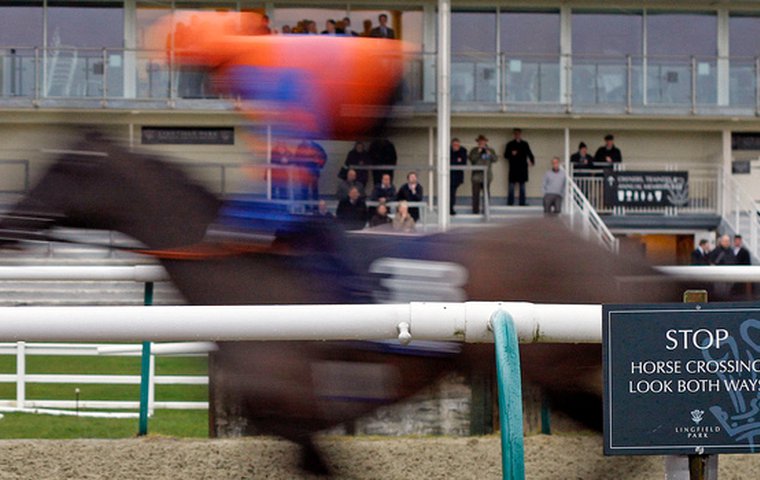 Roly Owers, chief executive of World Horse Welfare, explains why the answer to that question should be yes – but only if the interests of the horse come before everything else.


There is no doubt that public support for horse racing, and horse sport in general, is increasingly contingent upon their confidence in a sport's care and protection of the horse. This is a welcome development, for horses, humans, and for sport. However, animal rights groups and others are attracting more attention for their view that it is inherently wrong to use horses for entertainment. So, is it ethical to use horses in sport? World Horse Welfare strongly believes that it is -- so long as the horses' welfare takes precedence over all other considerations.
As independent welfare advisors to the British Horseracing Authority (BHA) and to the International Equestrian Federation (FEI) – in addition to our core work of improving horses' lives through education, campaigning, and hands-on care in the UK, Europe, and around the world – World Horse Welfare has helped to improve welfare in sport for decades, thanks to the foresight of sport regulators who understood the value of external perspective – and challenge.
World Horse Welfare does not accept the claim that horses are unwilling participants in sport. Horses bred to compete will rise to the challenge, as anyone who has ever taken part in equestrian sport knows. This notion that sport is bad for horses needs to be challenged – and challenged forcefully. Yes, sport horses are well cared for, but that is no more than one should expect. However, the sheer amount of investment that flows into the horse industry and the resulting research that is conducted on horse health and welfare has done an enormous amount for horses everywhere.
At the other side of the spectrum, some wonder why elite sport horses need involvement from welfare organisations at all. But, there are two reasons why.
First, horse welfare in sport is so high in part because organisations such as World Horse Welfare have made it our business to work with regulators to help them reach these standards. We are proud that sport horses now enjoy welfare standards among the highest in the world. Second, because more needs to be done. Our concerns include the excessive weight of show horses, aggressive training practices, appropriate risk management, current levels of doping, and the management practices of some sport horses.
Just because we support the responsible use of horses in sport does not mean we do not have a desire for improvement. The sport industry understands that wherever we find bad practices, we will challenge them. We have been working closely with the FEI on the current problems with international endurance racing, and are doing all we can to play a constructive, robust role in helping to improve horse welfare.
We do this not to annoy, or pursue an ideological agenda, but to support the fullest use and appreciation of horses by humankind. If no one goes to watch the big races, the Olympics, or other equine events, horse sports will have no future.
So, it is essential that horse sports take – and are seen to take - welfare seriously. For example, excessive use of the whip in racing is seen by some as a technicality or a misdemeanour. This shows little consideration for the horse and even less for a public that is increasingly unwilling to accept hitting horses for entertainment. Hence, we applaud the 2011-12 changes to the whip rules in Britain, and remain watchful with regards to consistent enforcement of the rules. But no one could say that the recent doping cases in racing involving steroids haven't done enormous damage. It is an outrageous abuse of horse welfare and anyone involved should be thrown out of the sport.
There will always be risks associated with horse sport, but everyone involved, including owners, trainers, and jockeys, has a duty to minimise the risks to horse and rider as much as possible. After all, people have a choice to take part in sport, horses do not. This need should not detract from the sport: The recent changes of the Aintree Grand National fences to more flexible cores appears to have significantly improved safety without dampening the excitement of the event.
We face a constant challenge to balance enjoyment of a sport with the inherent risks. There is also a long way to go in ensuring that sports take responsibility for supporting the horses by guaranteeing their welfare after their careers are over. Much has been done in recent years, in British racing in particular, but it is imperative that we do more.
If we do not set the agenda on horse welfare, others will set it for you. Doing all we can is not just a job for racing, or horse sports, but for everyone involved with horses. That is our responsibility and our obligation.
---
World Horse Welfare was founded in 1927 and is a highly regarded international charity that works to improve the lives of horses around the world through education, campaigning, and hands-on care.
Its president is HRH Princess Anne, and it has recently launched a scheme in which a number of well-known figures have been appointed patrons to support the charity's work, including Cheltenham Racecourse managing director Ian Renton, breeder and Betfair co-founder Andrew Black, MoneySuperMarket.com and Betfair chairman Gerald Corbett, Chinese Olympic equestrian rider Alex Hua Tian, and TV presenters Emma Spencer and Lee McKenzie.